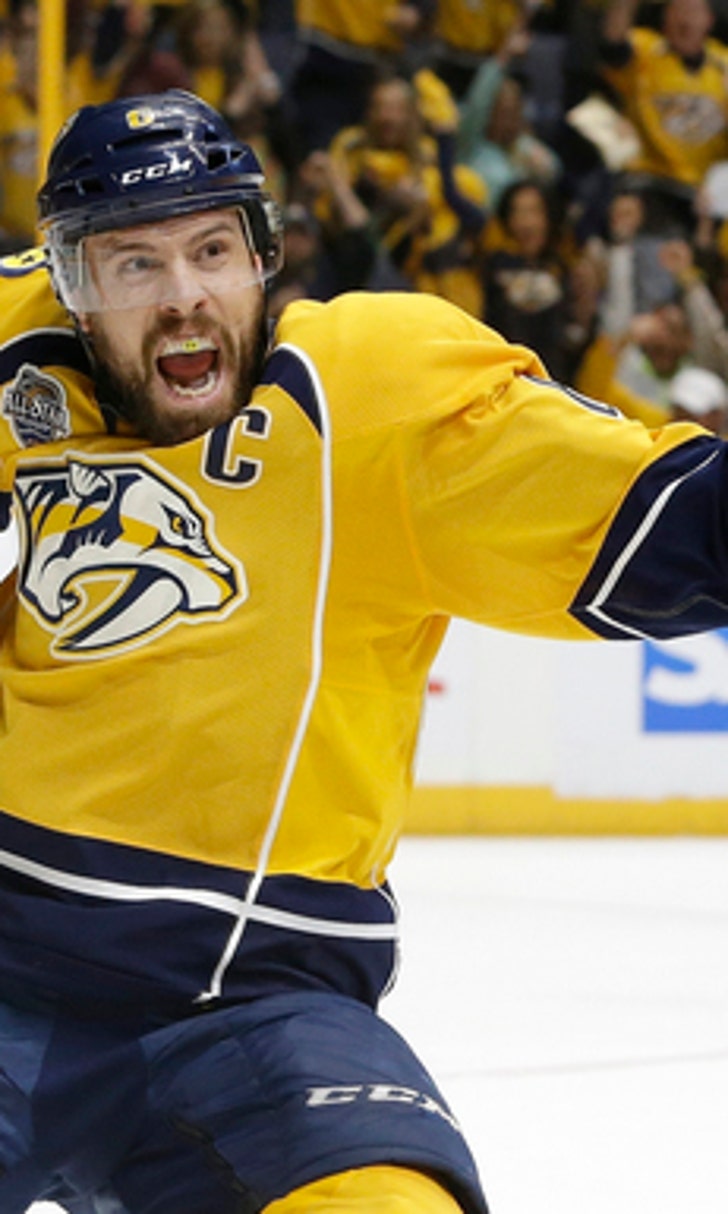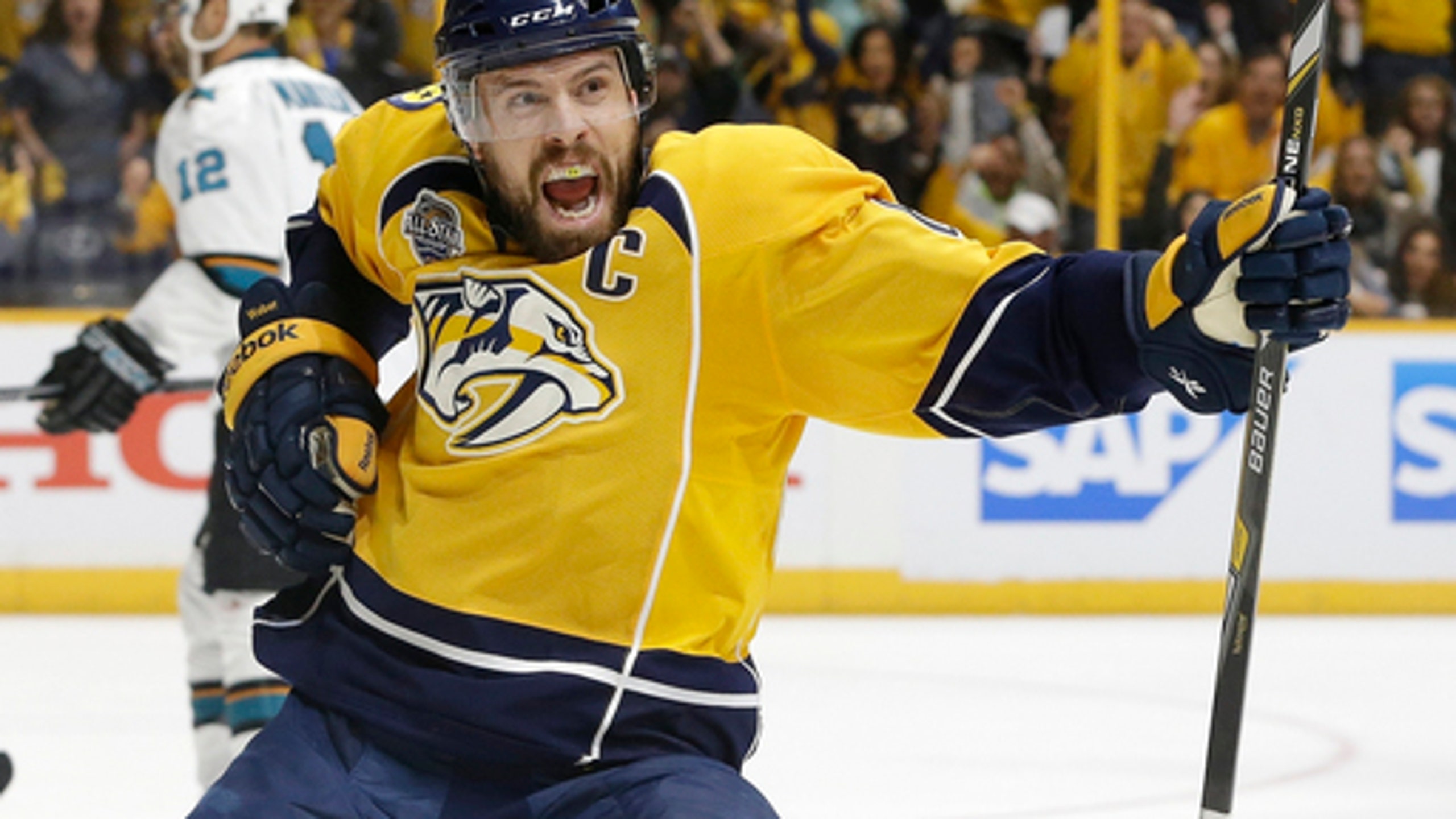 Canadiens counting on Weber, Price to return to playoffs
BY foxsports • October 3, 2016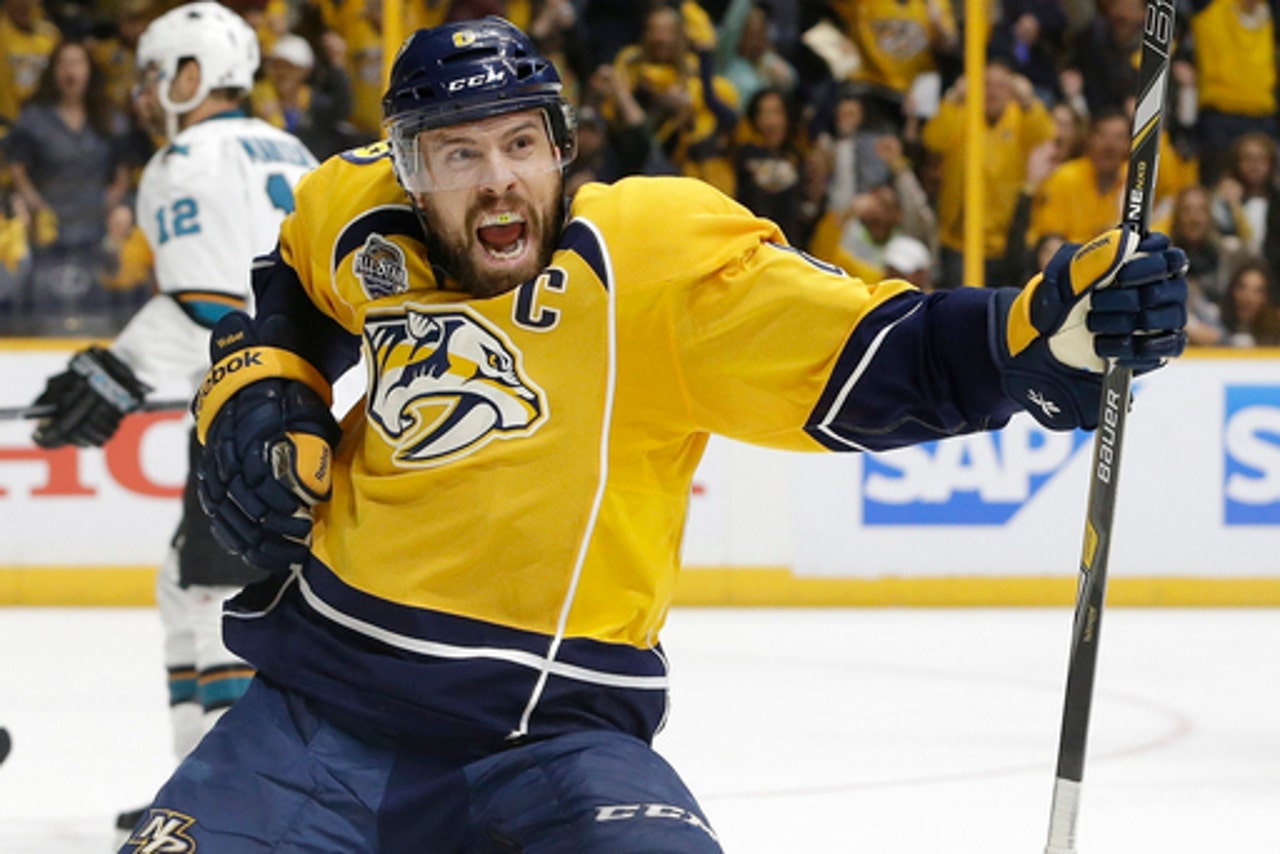 After making the trade that shook the hockey world over the summer, the Montreal Canadiens are glad to have rock-solid defenseman Shea Weber and goaltender Carey Price as they try to get back to the playoffs.
In June, the Canadiens traded flashy, risk-reward defenseman P.K. Subban to the Nashville Predators straight up for Weber, a steady presence on the blue line who could fit better with coach Michel Therrien's conservative style. Montreal is counting on Weber bringing his size, physicality, heavy shot and stability to bear in front of Price, arguably the best goalie in the world who's back after missing almost all of last season with a knee injury.
General manager Marc Bergevin said having the 6-foot-4, 236-pound Weber around makes a difference on and off the ice.
''He's a player that is very tough to play against - he's responsible and makes the opposing forwards' lives very difficult,'' Bergevin said. ''A team that brings in a player of Shea Weber's caliber, with his leadership, his presence and the way he is a real pro, your young players are going to benefit from his presence.''
No one benefits more from Weber's presence than Price, who won the Hart Trophy as MVP and Vezina Trophy as top goaltender in 2014-15 but injured his right knee Nov. 25 and hasn't played an NHL game since. While they were on the way to winning the World Cup of Hockey together for Canada, Price said of Weber: ''He's a big body and definitely makes it easier on me to see the puck. It's always good to have a man mountain in front of you.''
Weber was a ''man mountain'' in Nashville for 11 seasons, serving as captain for the past six. If anyone knows how much Price will enjoy Weber playing in front of him it's Predators goaltender Pekka Rinne, who thinks every GM would want someone like the 31-year-old defenseman on his team.
''There's not a similar player in the league who's as physical, as good of a shot, a big guy who can skate,'' Rinne said. ''I'm 100 percent sure that Carey's going to like to play behind Weber. He's a modern defenseman who's extremely tough in front of your net but also offensively he can do some damage.''
Weber and Subban are two drastically different players but had the same number of points last season. The key for Montreal is getting enough offense from captain Max Pacioretty, center Tomas Plekanec and others without sacrificing the solid play around Price that led to trips to the playoffs in 2013, 2014 and 2015.
Here are some other things to watch with the Canadiens this season:
PATCHING THINGS UP: If there was any kind of rift in the locker room between players last season when Subban was around or between Pacioretty and Therrien, now is the time to fix it. Pacioretty has the ''C,'' with Weber brought in as an alternate to help out, and this is his team to lead.
''I've spoken to players on the team and we're all on the same page,'' Pacioretty said. ''We're going to show this year that we're all on the same page - coaches, management, players.''
RADULOV FACTOR: The Canadiens took a risk in signing Alexander Radulov to a $5.75 million, one-year deal in the hopes the Russian winger can recapture past scoring prowess after the last four-plus seasons in the Kontinental Hockey League. This isn't like signing Alexander Semin for cheap a year ago, as Montreal needs Radulov to produce with that kind of salary-cap hit.
SANDPAPER SHAW: At the draft Montreal traded center Lars Eller to Washington and acquired versatile agitating forward Andrew Shaw from Chicago. Shaw is a pest who can hit, defend and also put up points, but most importantly he plays with the kind of edge the Canadiens have lacked in recent years.
THERRIEN'S WARM SEAT: Bergevin has doubled down on Therrien, even though his coaching style is old-school and counter to the NHL's trend of going smaller, faster and more offensive. Therrien can feel safe in his job unless the Canadiens miss the playoffs again.
BLUE LINE BLUES: After Weber, Montreal's blue line includes Jeff Petry, Nathan Beaulieu, Alexei Emelin, Andrei Markov and a handful of unheralded defensemen. Petry has the potential to get even better after an injury ended last season, but Montreal also needs more from Beaulieu and Emelin.
---
Follow Stephen Whyno on Twitter at http://www.twitter.com/SWhyno .
---
---