National Hockey League
National Hockey League
Bruins hope for new level of resilience
Published
Jun. 2, 2011 1:00 a.m. ET

Throughout their run to the Stanley Cup Finals, the Bruins have shown a remarkable ability to put one seemingly devastating loss after another behind them without allowing it to affect them going forward.
That resilience will be tested like never before after the finish of Wednesday's Game 1 of the Cup Finals at Rogers Arena in Vancouver.
The Bruins had turned in a near-perfect road effort. They shut down the mighty Sedin twins, contained Vancouver's potent power play and matched the favored Canucks blow for blow for more than 59 minutes. The game appeared destined for overtime in a scoreless draw.
But then disaster struck. Ryan Kesler somehow managed to stay onside at the Bruins' blue line on a non-call sure to generate controversy for ages. He found Jannik Hansen in front, and Hansen in turn fed Raffi Torres at the left post for the game's lone goal with just 18.5 seconds left, lifting the Canucks to a 1-0 victory.
"This is a tough one," Bruins center David Krejci said. "We have to keep our heads up. It's just one game. The series is going to be long, so there's lots of hockey left. It was a tough one, but we just have to forget about it and move on."
The Bruins might have been caught trying to move on too early, as they seemed to relax ever so slightly in those closing seconds with overtime seemingly looming.
"All of us were thinking that way," defenseman Dennis Seidenberg said. "We shouldn't have been. We should have just finished the game and went from there."
Despite the disappointing finish, Seidenberg insisted that the Bruins will be able to put this loss behind them, just as they were able to forget the 0-2 start at home against the Canadiens that was followed by two straight road wins. Just as they quickly got over the 3-0 collapse in Game 4 against Tampa Bay, when they followed by prevailing in Game 5. Just as they erased the memory of the Game 6 losses in both Montreal and Tampa to post Game 7 triumphs at home.
"We have to take the positives out of it," Seidenberg said. "We played a real strong road game. We had our chances. We had decent [power plays] today, but in the end the results count and we just couldn't cash in on those opportunities."
There were plenty of positives to build on, though the continued lack of success on the power play (0 for 6 on Wednesday and now 5 for 67 in the playoffs) and the overall inability to solve Roberto Luongo (36 saves) are troublesome.
"We played well," forward Milan Lucic said. "We played hard. All we needed to do was find a way to score. Going into the next game we need to touch up some things so we can find a way."
Coach Claude Julien remained upbeat as well, maintaining the steady and sure guidance he's displayed throughout the postseason as he's helped keep the Bruins moving forward regardless of what obstacles they've encountered along the way.
"We played a real good road game, to be honest with you," Julien said. "To be in the situation we were after two periods, I didn't mind it, especially against this hockey club. I thought our PK did a great job against their power play. Timmy [Thomas] made the big saves when he had to.
"Like I said, for two periods, I was pretty pleased. Obviously, the third period they were the better team and they ended up scoring that goal. It got away from us, but we still got an opportunity here in the next game to hopefully get that one [in Game 2 on Saturday] and kind of get the home-ice advantage."
---
---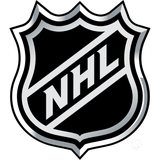 Get more from National Hockey League
Follow your favorites to get information about games, news and more
---