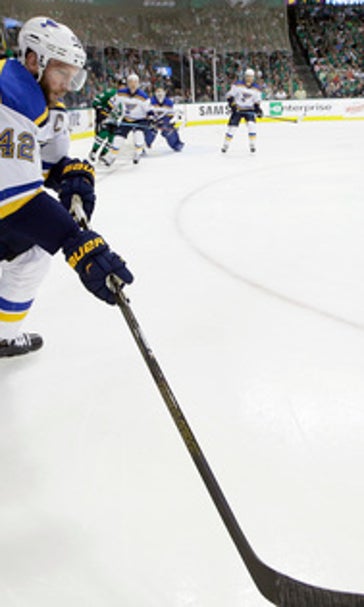 Blue bloods: Hitch, St. Louis relish chance to keep playing
May 12, 2016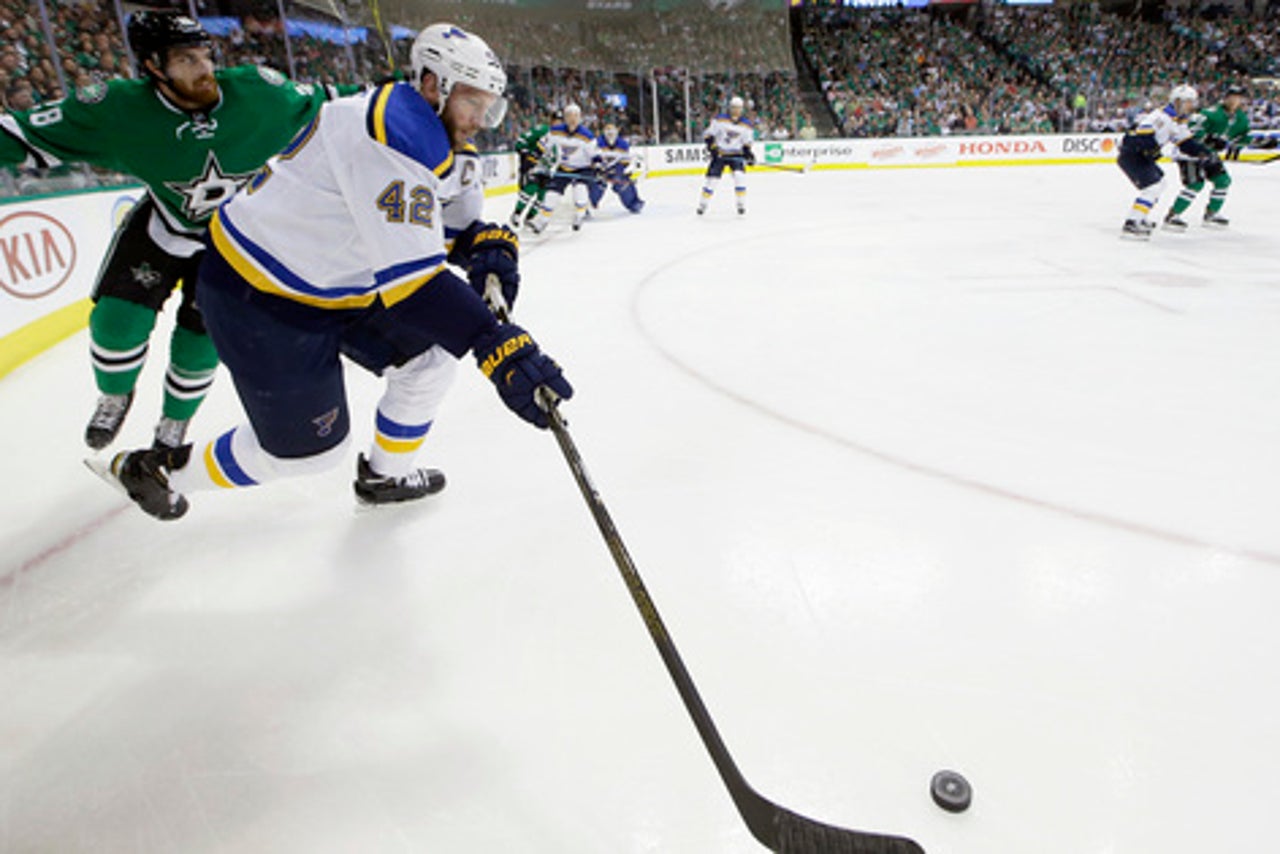 DALLAS (AP) Ken Hitchcock used to take it for granted coaching teams in conference finals, and even the Stanley Cup.
That was before his time with the St. Louis Blues.
Now Hitchcock and his Blues are relishing the opportunity to keep playing this postseason.
''We get a chance to play for something, a trophy that's very important to get to a bigger trophy which is even more important,'' Hitchcock said after the Blues advanced to their first Western Conference finals since 2001 with a 6-1 victory in Game 7 against the Dallas Stars on Wednesday night.
The Blues, in the playoffs for the 40th time in their 48 seasons and still looking for their first Stanley Cup title, will play Nashville or San Jose in the Western Conference finals. They will get to play Game 1 of that series - and the Stanley Cup as well if they advance - in front of their fans in St. Louis.
''They've been very supportive through a rebuild and through a few disappointing playoff runs. And now we've made one more step to the conference finals,'' Blues captain David Backes said. ''It's going to be more good hockey, but we haven't accomplished anything yet. We know we've got a lot of work to do. Our fans have been fantastic. We're doing this as a group of 20 in here, and that's our focus. But we know the people of St. Louis are loving it along with us.''
There has been plenty of postseason disappointment for the Blues, throughout their history and in recent years under Hitchcock. They hadn't advanced past the first round of the playoffs the previous three seasons after getting to the second round in Hitchcock's first season in 2011-12.
''I'm happiest for the guys who were here before I got here. And those are the guys that did all the bleeding to get us into a position now,'' Hitchcock said. ''They were the guys that took their lumps when the team was trying to just rebuild itself. ... I'm happy for them because they get a chance to strut a little bit.''
Players like Backes (10th season), Patrik Berglund and Alex Pietrangelo (both in their eighth season) - all first- or second-round draft picks by the Blues who have spent their entire careers in St. Louis.
Hitchcock had been the coach of the Stars the last time they had played a Game 7 at home - in 2000, when they won the Western Conference finals before going to the Stanley Cup for the second year in a row. In 2004, his second season in Philadelphia, Hitchcock and the Flyers made it to the Eastern Conference finals.
''Never been back since. It's 12 years,'' Hitchcock said. ''Sometimes you can play your whole career and never get to play in a Conference Final. It's pretty impressive.''
The only other time the Blues won consecutive Game 7s in the same playoff year was 1968.
Before a dominating finish against Dallas, the only team that finished ahead of them in the Western Conference during the regular season, the Blues started this postseason by beating the defending Stanley Cup champion Chicago Blackhawks in another seven-game series.
Hitch had told his players before the finale against the Stars that they couldn't pass up the chances they get in Game 7s.
''What sunk in from that was it's an opportunity,'' goalie Brian Elliott said. ''To get to a conference final doesn't come along that many times in a career. Really soak it in and make this opportunity count.''
Elliott had 31 saves in the clincher at Dallas, when he was back in net after being pulled late in the first period of Game 6 after giving up three goals in seven shots. That was the only time he has been on the bench throughout these playoffs.
Along with Elliott's return in Game 7, the Blues got three goals from the line of 20-year-old rookie center Robby Fabbri, Paul Stastny and Troy Brouwer. Each scored a goal and assisted on both tallies by their linemates - with Fabbri becoming the youngest player in NHL history to score three points in a Game 7.
''You know who was exceptional was Robby Fabbri,'' Hitchcock said. ''We expected the veterans to play, but he's a 20-year-old kid and played with such competitive composure. ... His composure and his ability to make plays under pressure is just incredible.''
---
---