National Football League
National Football League
With 15 years of sellouts, Titans busy wooing fans
Published
Feb. 18, 2014 8:25 p.m. ET

NASHVILLE, Tenn. (AP) Rhonda and Kevin Lawrence have had season tickets for the Titans since their start in Tennessee and couldn't help but notice all the empty seats around them in the upper deck at LP Field.
She said she wants her Titans back.
The Titans are just as eager to get their fans to return.
The team invited season ticket holders to lunch and dinner Tuesday, showing off new coach Ken Whisenhunt as part of fan outreach for a franchise that has sold out 15 straight seasons. They brought in Titans to pose for photos and sign autographs at both sessions, attracting 4,600 fans to Nashville's new Music City Center. Whisenhunt answered questions during each session.
President and CEO Tommy Smith and members of the Adams' family ownership group flew in from Houston for lunch to help make it clear that the status quo is unacceptable for the Titans. Smith said on WGFX-FM 104.5 The Zone's Midday 180 that they had finished studying the franchise from top to bottom, a process that included firing Mike Munchak on Jan. 4 and hiring Whisenhunt.
''You're going to see a marked difference in this organization,'' Smith said.
Whisenhunt, who was headed for the NFL Combine in Indianapolis after dinner, was making his first public appearance in Nashville since being hired. He said he wants fans to be excited about what the Titans will put on the field this year. Whisenhunt also said he has seen Nashville get behind the Titans before.
''I've played here as an opponent, and I know what a tough place it is to play when that's the case, and that's what I want,'' Whisenhunt said. ''It gives you an advantage, and a home-field advantage in this league is something you can use to win games. I've seen it happen. Look what happened in Seattle. They make it a tough place to play, and next thing you know they're in the Super Bowl. Any little bit that helps we'll take.''
The Titans had one of the NFL's best home-field advantages when they opened their stadium for the 1999 season, winning an NFL-record 12 straight games. They have sold out 154 straight games at the stadium, but getting fans to use the tickets has been challenging with the Titans not reaching the playoffs the past five seasons. They went 7-9 last season with a five-game home skid, their longest since leaving Texas for Tennessee in 1997.
Don MacLachlan, executive vice president of administration and facilities, said the franchise finds itself in a similar situation to 1998 and 1999 with Smith instructing the Titans to make sure they build their base well and take nothing for granted.
''The fact that we sold out games for 15 straight years doesn't mean we'll do it for a 16th straight year,'' MacLachlan said. ''That's why we're way in front of the curve this year.''
The Titans currently have 22,000 season ticket holders, a number expected to rise over the next 90 days with renewals. They also will start selling single-game tickets soon after the schedule is released, which is expected in April. Tennessee has devised new concessions, improved cell coverage, and made other changes to lure fans back into the stadium and away from their high-definition TVs.
Smith has said he plans to spend more money in free agency in March, and the Titans hold the No. 11 draft pick in May.
Still, they all know what will pack the stadium fastest: Winning.
''The fans are going to be there early because there is some excitement, and then where it goes from there depends on how we are as a football team,'' quarterback Ryan Fitzpatrick said. ''The way you get fans in the seats is win football games. That's how it's been, and how it's always going to be.''
---
AP NFL website: www.pro32.ap.org
---
Follow Teresa M. Walker at www.twitter.com/teresamwalker
---
---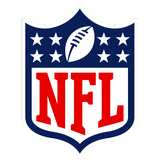 Get more from National Football League
Follow your favorites to get information about games, news and more
---