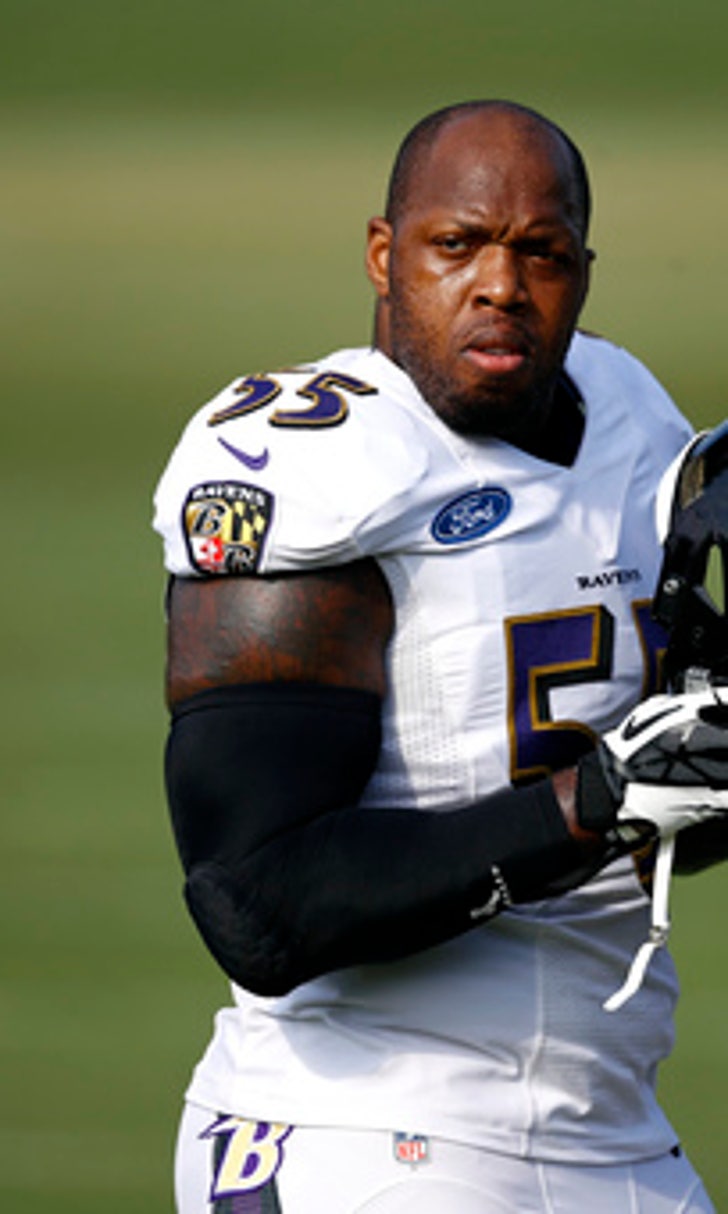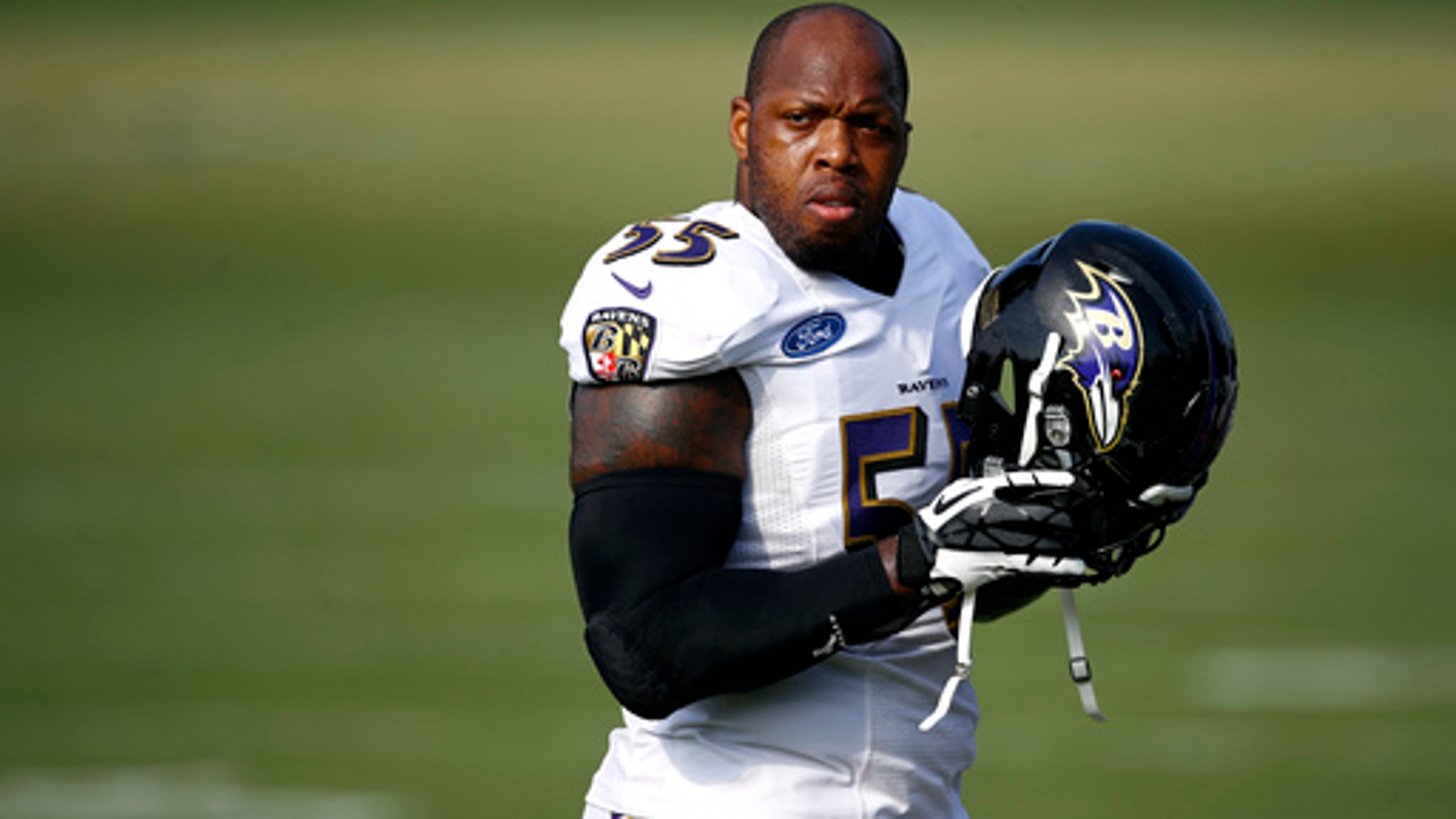 Veteran sack-master Suggs makes case to join Ravens elite
BY AP • November 26, 2017
BALTIMORE (AP) The short list of the Baltimore Ravens' greatest defensive players begins with Ray Lewis and ends with Ed Reed.
That's it.
Perhaps it's time to add another name to that elite club. Terrell Suggs has been harassing quarterbacks for 15 years now, and at age 35 is still going strong.
He has 7+ sacks this season and will be looking to enhance that number Monday night when Baltimore (5-5) hosts Houston (4-6).
Suggs' statistics, as well as the leadership he's provided in the locker room and on the field, put him alongside Lewis and Reed as the Ravens' best of the best.
''One hundred percent,'' Baltimore safety Eric Weddle said. ''He's right even with both those guys. To play that long with this organization and the things he's accomplished, and doing it at such a high level for so many years, is very rare. He'll be on the Mount Rushmore for the Ravens, and rightfully so. He's earned it - and still has a lot left in the tank.''
When Suggs was drafted in the first round of 2003 as a 20-year-old out of Arizona State, he spoke excitedly about being a member of the renowned Ravens defense. Then he went out and proved he belonged.
Suggs had 12 sacks and was The Associated Press Defensive Rookie of the Year in 2003. He was the NFL Defensive Player of the Year in 2011, has been selected to six Pro Bowls, earned a Super Bowl ring in 2012 and is the franchise leader with 122 sacks.
After spending the offseason working harder than ever before, he's become the focal point of a unit that has registered three shutouts and forced 23 turnovers. Though he's long had a reputation for being brash, Suggs was quite reserved when talking about his play this season.
''It is kind of like the no-hitter. You don't really talk about it,'' he said. ''You just try to continue to progress and play well every week. I like to say I have not hit my cruising altitude yet; I'm still trying to ascend.''
Maybe so, but stopping Suggs has been - and still is - a significant part of every opposing coach's game plan.
Houston head coach Bill O'Brien, who was an assistant with the New England Patriots from 2007-11, said this week: ''I do not think it matters how old he is. He is playing just like he did when I started calling plays against him in New England. He is a very active player. He does a great job of setting the edge. You better know where he is on every play.''
Lewis was an outstanding linebacker with Baltimore for 17 years and Reed enjoyed 12 years as an exceptional safety with the Ravens. More than that, they were known for their leadership.
Suggs learned that quality from both of them, and now fills that role through example and with a strong voice in the locker room and on the field.
''This year he's stepped up his leadership, more so than last year and year's past. We need him do that,'' Weddle said.
''He's always been great in meetings for the young guys. But now, leading in the weight room and showing his commitment during the offseason, I think that's carried over. For one, he's playing great this year and two, the young guys see that.''
Safety Tony Jefferson joined the Ravens in March after spending four years with the Arizona Cardinals.
Jefferson was quite familiar with Suggs' trash-talking and his ability to get around the edge, but he never knew how good Suggs was at motivating his teammates.
''A tremendous leader, one of the best I've been around my entire life,'' Jefferson said. ''He's exceeded my expectations from what I heard before I got here. Just a great pro. First one here, the last to leave. And, even at the age he's at, he's still rolling.''
Suggs shrugs off questions about whether he will return next year, but it's a virtual certainty that he won't be playing out his career anywhere but in Baltimore.
''I love being a Raven,'' he said. ''It's in my DNA.''
---
For more NFL coverage: http://www.pro32.ap.org and http://www.twitter.com/AP-NFL
---
---