National Football League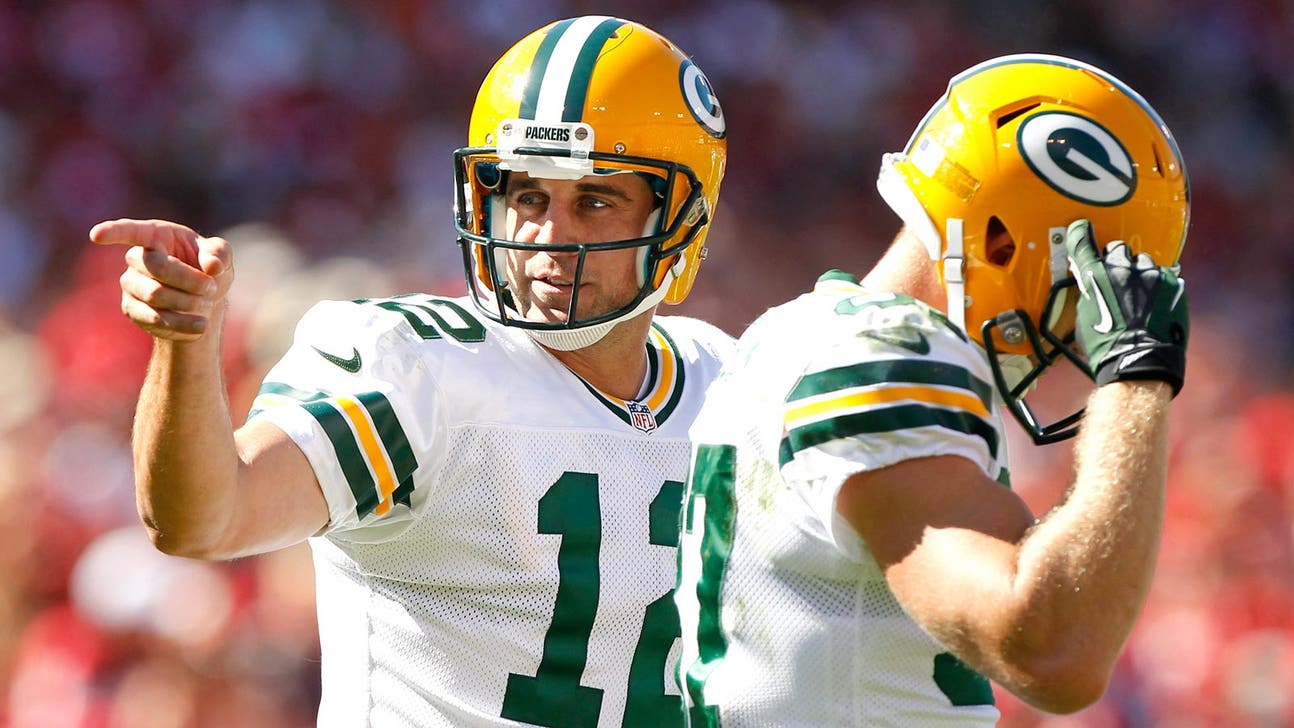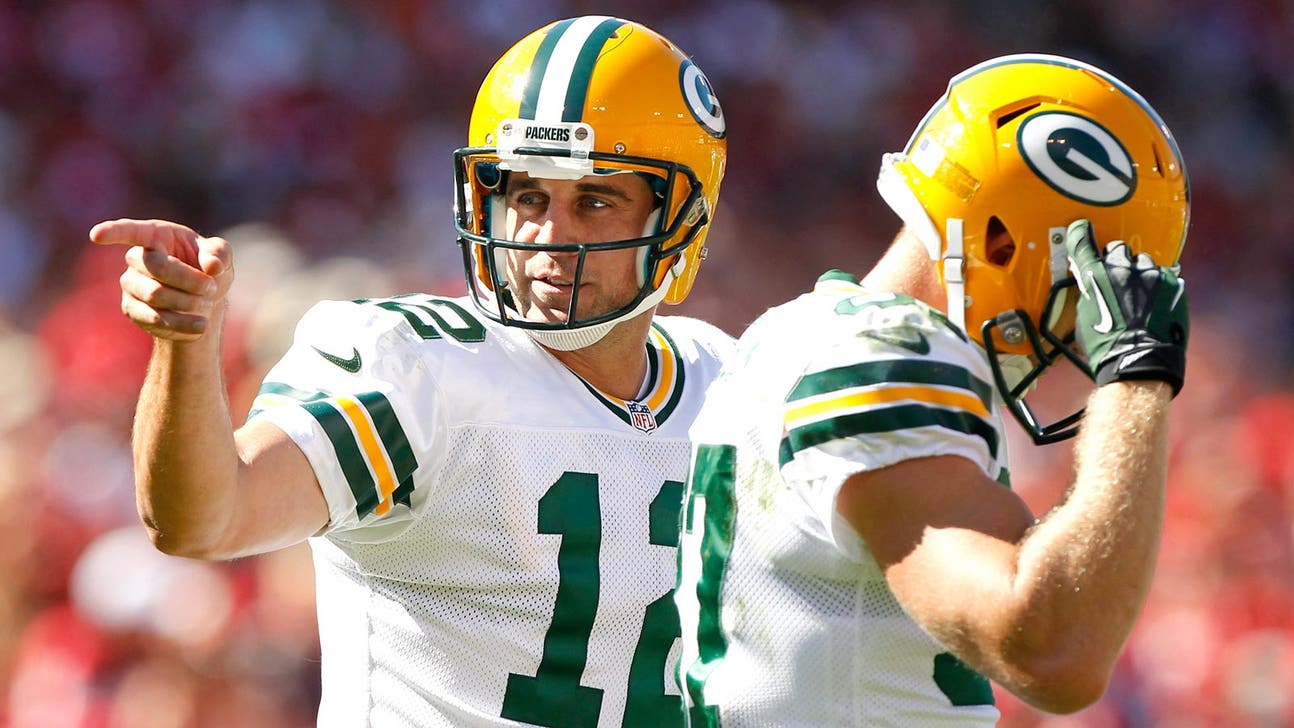 National Football League
Road to MetLife: Week 2 Cheat Sheet
Published
Sep. 12, 2013 6:34 p.m. ET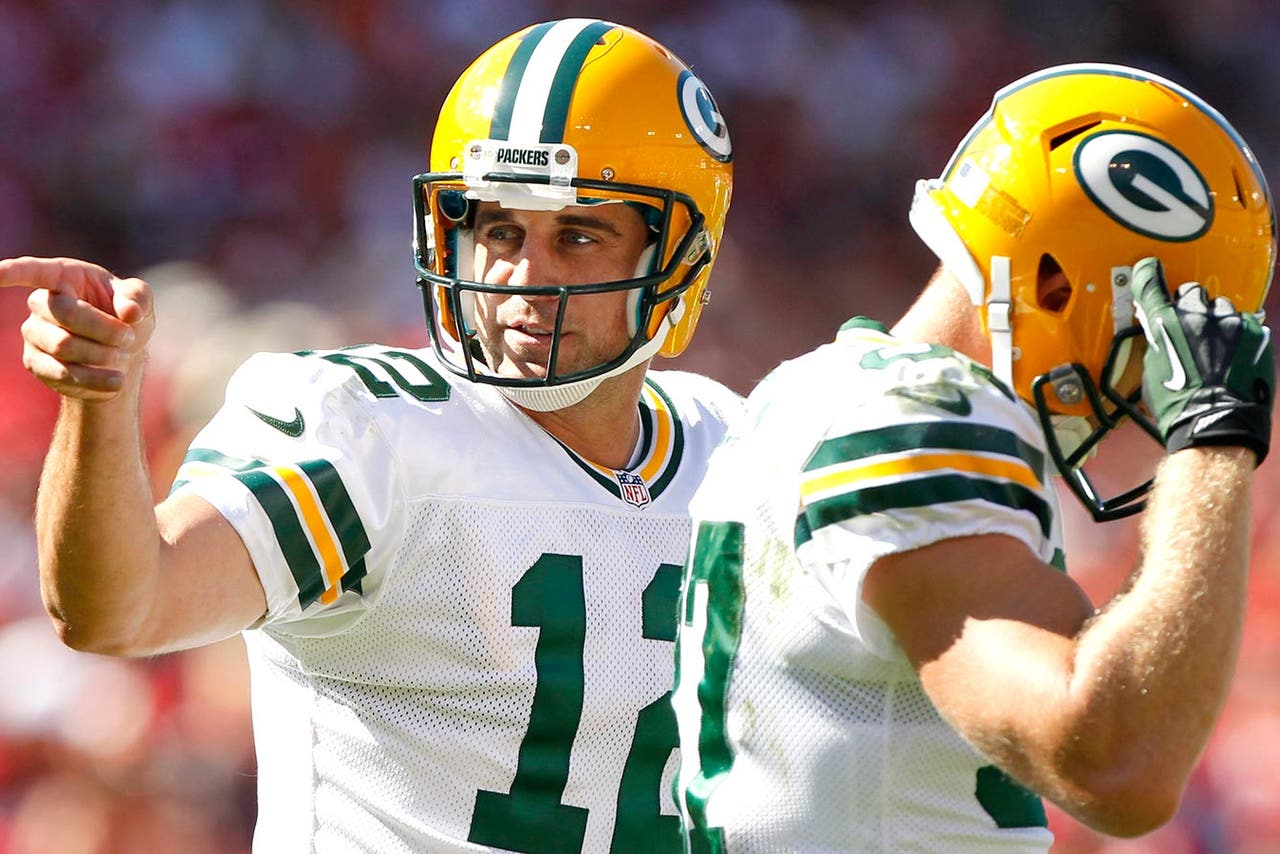 The few days following opening weekend might as well be called National Fan and Media Overreaction Week. After a 28-2 win over the Jaguars, Chiefs fans are confident their squad is now Super Bowl XLVIII bound. After a bad loss to the Jets, the Buccaneers are now done and it's time to look at NFL Draft prospects and where they fit into the organization's overall plan. Philadelphia's going to score 100 points every week of the season, and the Mike McCoy era in San Diego is no different than the Norv Turner and Marty Schottenheimer ones before it.
I'm begging fans (and media) from all 32 teams to please slow down. Tap the brakes. Take a deep breath. Suck it in. And exhale. I know there are a lot of networks, a lot of websites, too many sports talk radio shows, and a 24-7, around the clock appetite for football opinions and hot sports takes.
But we need to remember this: It's just one week. Things get fixed, teams change, and players improve.
In some cases, there was actually a lot of good to take from the bad. Did the Packers lose to the 49ers for the third time in 12 months? Yes, but I sure was impressed with the way the Packers defensive line handled the 49ers' offensive line. Green Bay owned the trenches, a place where they'd been dominated the past two meetings. The loss stings, sure. But before overreacting, realize that Johnny Jolly -- out of football for three years -- was incredibly effective in the middle, and that B.J. Raji had his way with one of the best offensive lines in all of football.
It's easy to crown the 49ers and knock the Packers, but overreactions are too easy. My big takeaway from that game? Besides Anquan Boldin being an absolute beast and Colin Kaepernick an NFL superstar? It was that the Packers' big boys up front are much improved. This team can hang with San Francisco, Seattle and whoever else faces them come January.
On the flipside, it's easy to say the Indianapolis Colts are in great shape because of their second-year quarterback's uncanny ability to win games down the stretch. Another big fourth quarter drive. Great. But what was up with the Indy defense on Sunday? Why was that even a game? At home, against Terrelle Pryor in his first career start, against a team with no established receivers and a depleted offensive line, I'm concerned about the Colts' inability to just put a beating on teams they should be able to take care of.
Remember, this is a Colts team that won eight games in the fourth quarter last year. It's also a team that lost to Jacksonville and were blown out by a supbar Jets team. The Colts won, sure. But I was far more impressed with their AFC South counterparts Tennessee and Houston.
Overreaction week? It's almost done. A month from now, try to remember the definitive things you heard at your neighborhood watering hole, spouted on the airwaves and written online following Week 1. You'll be amazed.
This Week's Peter Schrager Podcast
I interviewed NY Post football columnist Steve Serby, who explains why Mark Sanchez needs to get out of New York and recalls the time he got into a physical altercation with a New York Jets quarterback. I also had David Canter, a prominent football agent, on to talk about his industry. He calls it the "worst business in the history of human beings." Listen to it right here.
Cheat Sheet Trivia of the Week: The Rams-Falcons game this weekend features the top 3 picks from a recent NFL Draft. Name the Draft and the three players taken 1-2-3?
Now, on to the picks.
Week 1 Record: 8-8
Overall Record: 8-8
THURSDAY NIGHT
New York Jets at New England Patriots: The good thing about having four rookies -- Dee Milliner, Sheldon Richardson, Geno Smith, and Ryan Spadola -- playing prominent roles on your team? They've got young legs and don't know any better. The bad thing? They've never prepared for a primetime game, being played on the road against reigning division champions on four days' rest. I'll take Tom Brady and 52 guys off the street over a team under these circumstances. The Pick: Patriots 24, Jets 13
SUNDAY, 1 P.M. ET
St. Louis at Atlanta: The Robert Quinn Show sure was something last week. The Rams' third-year pass rusher recorded 3 sacks in Week 1's win over the Cardinals. I've heard some folks around the league believe Quinn could put up huge sack numbers this year, nearing the 20.5 that J.J. Watt recorded in 2012. Big talk? Sure, but that's the beauty of Week 1. Atlanta wins in a low-scoring squeaker, but Quinn and Co. ensure Matt Ryan doesn't do it easily. The Pick: Falcons 17, Rams 16
Cleveland at Baltimore: It's a bad thing when Dallas Clark and Brandon Stokley are your Nos. 2 and 3 options and the year isn't 2003. Ten years later, the two card-carrying AARP members were forced to play major roles in Baltimore's Week 1 loss to the Broncos. Unless one of the younger players -- Ed Dickson, hello, I'm talking to you -- steps up, a transaction is made, or there's some sort of Fountain of Youth installed into the Baltimore locker room, it could be a very long year for the defending champions. Flacco gets the job done over Cleveland, but it'll be anything but pretty. The Pick: Ravens 23, Browns 16
Carolina at Buffalo: No team may have disappointed me more than the Panthers in Week 1. I nabbed them as the upset special, thinking they'd be smarter, more disciplined and ready to knock off the Seahawks, who were traveling across the country. I was wrong. Cam Newton came out rocking the Superman cleats during warmups, but looked nothing like a superhero in the season opener. The Panthers did what they did throughout the first half of their lost 2012 season: Bad turnovers, a failure to capitalize on golden opportunities, and letting a game they should have won slip through their fingers in the final minutes. I'm not giving up on them yet, though. This defense is too good. The Pick: Panthers 23, Bills 20
Minnesota at Chicago: Bears coach Marc Trestman may look and sound more like a high school algebra teacher than an NFL head coach, but he's got his Bears believing and already off to a great start. I watched the tape of last Sunday's win against the Bengals, and down 11 points, Chicago never wavered. The guy I was most impressed with? First round pick Kyle Long, who in his first NFL start, kept Geno Atkins -- the best defensive tackle in the game -- at bay. The Bears have the good fortune of two home games right from the get go. The Vikings are on the road, yet again. Give me the Bears. The Pick: Bears 27, Vikings 16
Washington at Green Bay: Whatever Mike McCarthy learned in his week-long Read-Option Education trip to Texas A&M may or may not come in handy on Sunday. Robert Griffin III, despite some gaudy statistics, didn't quite look like the RG3 we saw during Washington's glorious late season run a year ago. Packers at home? Yes, please. The Pick: Packers 31, Redskins 17
Tennessee at Houston: Maybe the biggest revelation from Week 1 was the way Tennessee manhandled the once big, bad Pittsburgh Steelers. The Titans did what the Steelers usually do to inferior opponents in Pittsburgh's house last Sunday. Don't overlook this Tennessee D. With Gregg Williams in the mix and a host of new pass rushers and run stuffers getting the job done, this team is a throwback to the old Jeff Fisher-led teams of old. The run game is diverse and effective. If it's not Shonn Greene (who left Week 1 with a knee injury), it's Chris Johnson, or it's Jackie Battle. Houston, on a short week after a crazy game on the West Coast? I'm going with the Titans in an upset. The Pick: Titans 24, Texans 20
Miami at Indianapolis: Upset special. Miami's front seven are fearless, effective, and will be in Andrew Luck's face the entire afternoon on Sunday. Speaking to those in Indy this week, every single office up and down the team's hallway has a big circle with "protect 12" written on it. Easier said than done. Andrew Luck had a big afternoon last year versus the Dolphins. He threw for a rookie record 433 yards and two touchdowns. This Miami D hasn't forgotten it. I like the Fish in your upset of the week. The Pick: Dolphins 27, Colts 17
Dallas at Kansas City: Tough not to think about Lamar Hunt any time a team from Dallas lands in Kansas City. I think he'd enjoy this one. Andy Reid's no stranger to the Cowboys and the Arrowhead crowd will be all sorts of rocking. I like the Chiefs. Four days later? Andy goes up against his old team of 14 years. The Pick: Chiefs 30, Cowboys 24
San Diego at Philadelphia: I liked San Diego's first 40 minutes of the season. The last 20? Not so much. Now, they've got to travel across the entire country, on five days' rest, and try to keep up with the Eagles? Nope. Not happening. The Pick: Eagles 34, Chargers 23
SUNDAY, 4 P.M. ET
Detroit at Arizona: Calvin Johnson had four catches for 37 yards and the Lions won last week. For a team that forced Johnson to be options 1, 2, 3, 4, and 400 last year -- that's a very good thing. Reggie Bush, used to seeing 7 and 8 in the box every time he touched the ball in Miami, is seeing 5 and 6 in the box now. Expect big afternoons for Bush, Matt Stafford, Johnson, and yes, Mr. Suh, on Sunday. The Pick: Lions 31, Cardinals 17
New Orleans at Tampa Bay: Blame Lavonte David all you want for his unfortunate penalty down the stretch in last week's loss -- but the Bucs' offense wasn't exactly "The Greatest Show on Turf" last week, either. Their first quarter was disastrous, highlighted by two burned timeouts from quarterback Josh Freeman. MRSA outbreaks, a bad Week 1 loss, and some rumbling of an issue with the quarterback's standing in the locker room -- yeah, I'll take New Orleans in this one. The Pick: Saints 24, Buccaneers 20
Jacksonville at Oakland: Chad Henne vs. Terrelle Pryor? It's an old school Michigan-Ohio State showdown. The Black Hole will be worked into a frenzy, and the Raiders -- who I didn't think stood a chance last week against the Colts -- will use the energized fanbase to its advantage. Jacksonville will get better. But 0-2 is how they'll start the year. The Pick: Raiders 23, Jaguars 17
Denver at NY Giants: Did you know that these two teams' quarterbacks are brothers? And that they happen to watch football on their phones? And that they once played in their front yard and that footage of said front-yard activity has been captured on film? All jokes aside, David Wilson was taken out of that Week 1 loss to the Cowboys for his horrible pass blocking as much as his fumbling. Brandon Jacobs isn't the answer. The Giants defense -- despite the score -- played very well, but Peyton Manning should have no problem getting the job done against the Giants, as he's always done in the past. The Pick: Broncos 34, Giants 23
SUNDAY NIGHT
Seattle at San Francisco: I'm not sure I love how friendly Colin Kaepernick and Russell Wilson are with each other. Commercials, bets about eyebrows. I want my opponents to dislike each other -- not want to talk about their favorite sitcoms over coffee. Fortunately, for those who still enjoy a good ill-willed rivalry, there is no love between the teams' head coaches. San Francisco was embarrassed in Seattle last year. That probably bothers Jim Harbaugh even more than the loss in the Super Bowl. It's no easy task playing in Seattle -- no one won there a season ago -- but I'm going with the 49ers. The Pick: 49ers 27, Seahawks 23
MONDAY NIGHT
Pittsburgh at Cincinnati: Remember the Steelers? They sure didn't look like the team we've grown accustomed to seeing over the years last week. The injuries the team suffered in their 16-9 loss to Tennessee didn't help much, either. The Bengals are the tougher, more talented team. At home, they should win this game. The Pick: Bengals 26, Steelers 14
Cheat Sheet Trivia Answer of the Week: The 2008 NFL Draft featured three players who will be playing in this weekend's Rams-Falcons game: Jake Long (taken 1st overall by Miami), Chris Long (2nd overall by St. Louis), and Matt Ryan (third overall by Atlanta)

 
---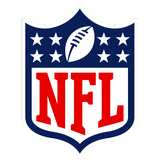 Get more from National Football League
Follow your favorites to get information about games, news and more
---