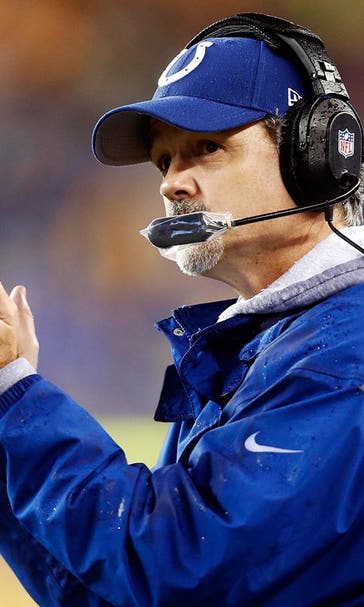 Q&A with Bruce Tollner: How Pagano 'survived the assault' of leukemia in '12
BY Ross Jones • July 8, 2014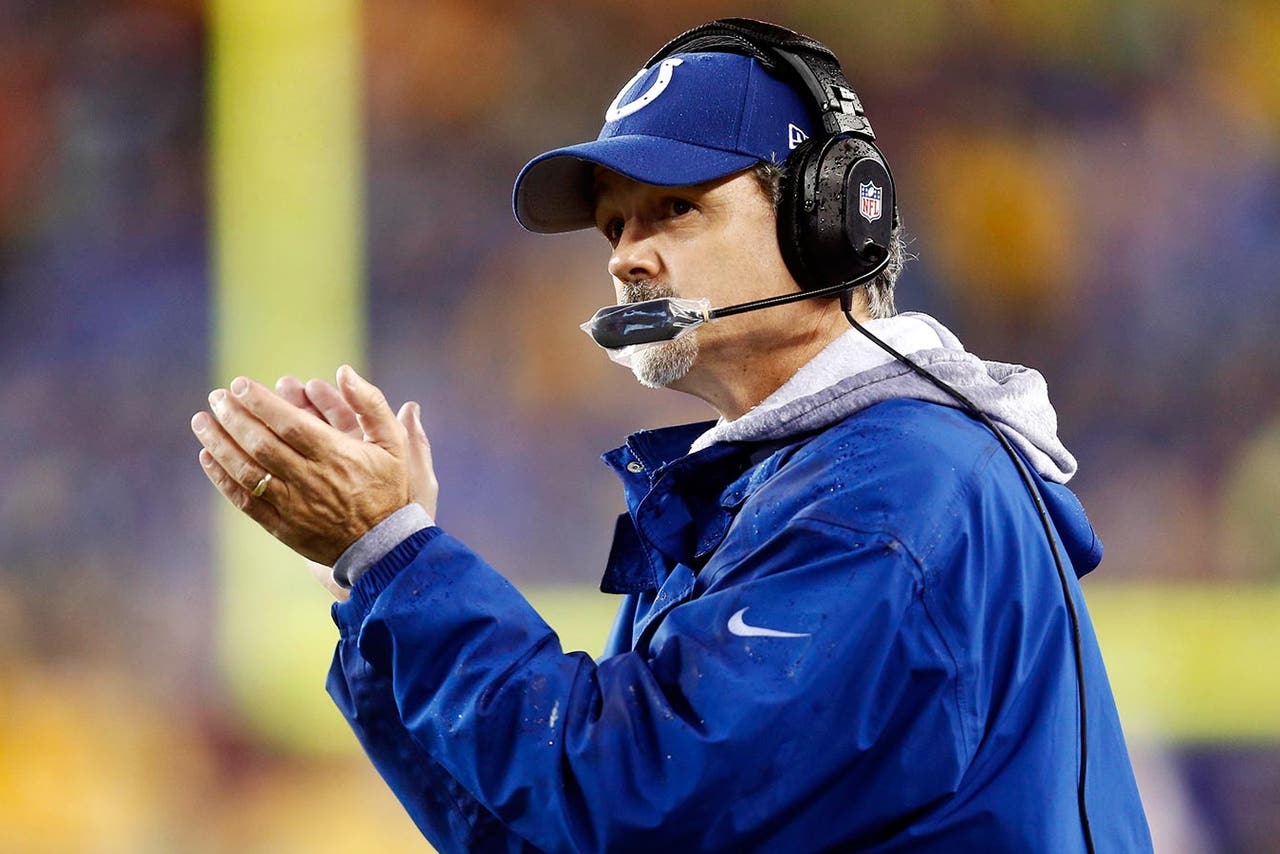 Bruce Tollner is a co-founding partner of REP 1 Sports, which is based in Irvine, California. The firm represents Ben Roethlisberger, Joe Staley, Mike Iupati, Shea McClellin, Star Lotulelei, Packers Hall of Famer Kabeer Gbaja-Biamila, Jaguars Hall of Famer Mark Brunell, as well as Jaguars rookie quarterback Blake Bortles, who was selected No. 3 overall in the 2014 NFL Draft. Tollner co-authored "Sidelined: Overcoming Odds through Unity, Passion, and Perseverance," which details Colts head coach Chuck Pagano's battle with cancer in 2012. Tollner joined FOXSports.com for a Q-and-A session to discuss Pagano and his role in writing the book.
FOX Sports: How much of this book is about football and how much of it is about overcoming adversity?
Bruce Tollner: Regarding football, it's a story that focuses on the 2012 and 2013 football seasons specifically, and it gives a peek into the world of an NFL coach. There are multiple examples of overcoming adversity that are blended in throughout both seasons.
FS: When did you first meet Chuck Pagano, and how would you characterize your relationship?
BT: Coach Pagano and I have been good friends for over 30 years. I was a student at USC in 1984 and Chuck was a graduate assistant for my dad while he was the head football coach there. Chuck and I remained friends through his 12 moves over the next 28 years before accepting the position as head coach of the Indianapolis Colts in 2012.
FS: How much time did you spend with Pagano in the development of this book?
BT: I have always been in communication with Coach. We started the book project a little over a year ago. I was able to interview him several times prior to camp in 2013. After camp started he was busy and focused on helping the Colts organization be successful. Once the 2013 season was over, we were able to collaborate more and make sure we were taking the book in the right direction.
FS: How did the idea of the book come about?
BT: Coach Pagano did not want to write the book at first. Once he realized that sharing the story could raise awareness and raise funds for cancer research and potentially inspire others in their battles in life, he was all in.
FS: What went into the decision of having Tony Dungy write the foreword?
BT: Coach Pagano had visited with Coach Dungy prior to the 2012 season and has tremendous respect for him as a coach and man. They were both longtime assistants who learned their craft on the defensive side of the ball. They both believe the real joy in coaching comes from building relationships. I think Coach Dungy was perfect for the job and he wrote a very impactful foreword.
FS: What can readers take away from Coach Pagano's unique mindset throughout his journey?  
BT: I think the reader will see a perfect example of what Coach likes to say: "Circumstances don't make you, they reveal you." Coach emphasizes it's not your condition in life, but your position. His condition was having leukemia and taking over a team that had gone 2-14 the previous season. His position was to beat leukemia and win games now. We all need to take a step back from our condition, figure out our position, and go for it.
FS: When Tina (Chuck's wife) initially checked him into the hospital, she used the alias Duane Johnson "The Rock"; what was the symbolism if any with that decision?
BT: They had not been able to communicate with the organization yet, so they needed an alias at the hospital to give them time to call family and the Colts organization. The nurse asked Tina for a name, and Duane Johnson "The Rock" was the first one to come to mind. I don't think there was any deep meaning, just a chance for Coach to smile when he heard what his name was. That's what happened when a nurse came in asking if he preferred Mr. Johnson or the "The Rock".
FS: What is the phrase "survive the assault," and how can anyone apply it to their life?
BT: This is one of my favorite pep talks by Kevin Elko in the book. This deals with how to fight when you are weary. Cancer has an assault to it. Elko says there are times when people feel like they are not making progress, but they are. It's the dark before the dawn. During those difficult times when you can barely function, keep whispering to yourself, "Survive the assault."
FS: How did Pagano's battle with cancer unite the organization and the city of Indianapolis?
BT: From the players, to the GM, to the owner, everyone was extremely supportive for Chuck during his battle with cancer. One of the Colts' players, Pat McAfee, tweeted his support for Chuck and it included #Chuckstrong, and it created a unifying force and rally cry for Chuck. It led to the birth of the Chuckstrong Foundation, which has been able to raise and donated almost $2 million to support cancer research. The authors' profits from "Sidelined" will also be donated to charities.
FS: A moment of support came when wide receiver Reggie Wayne donned the orange gloves. Was there a story within the story of how he got the gloves on such short notice?
BT: Reggie discovered that orange was the color designated in the battle against leukemia. He knew he could be fined for violating the NFL uniform code, but he got Coach Arians' approval and decided to do it to support Chuck and raise awareness in the fight against leukemia. The equipment guys were able to get some gloves from the Miami Dolphins. Reggie went out and caught 13 passes for a career-high 212 yards and scored the game-winning TD against the Green Bay Packers.
FS: REP 1 also represents David Quessenberry with the Houston Texans, who was recently diagnosed with lymphoma. How is he doing?
BT: David Quessenberry comes from an amazing family, and he has one of the highest and strongest work ethics I have ever been around. David is battling like the great fighter we know he is. 
---
---