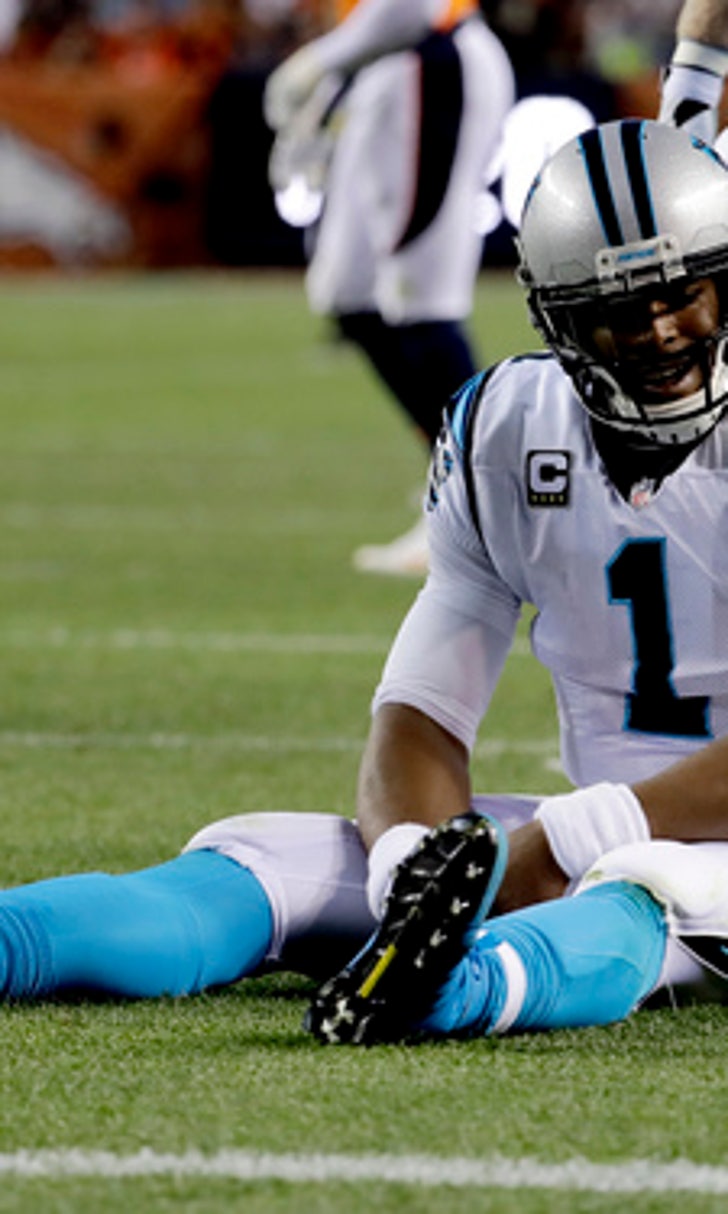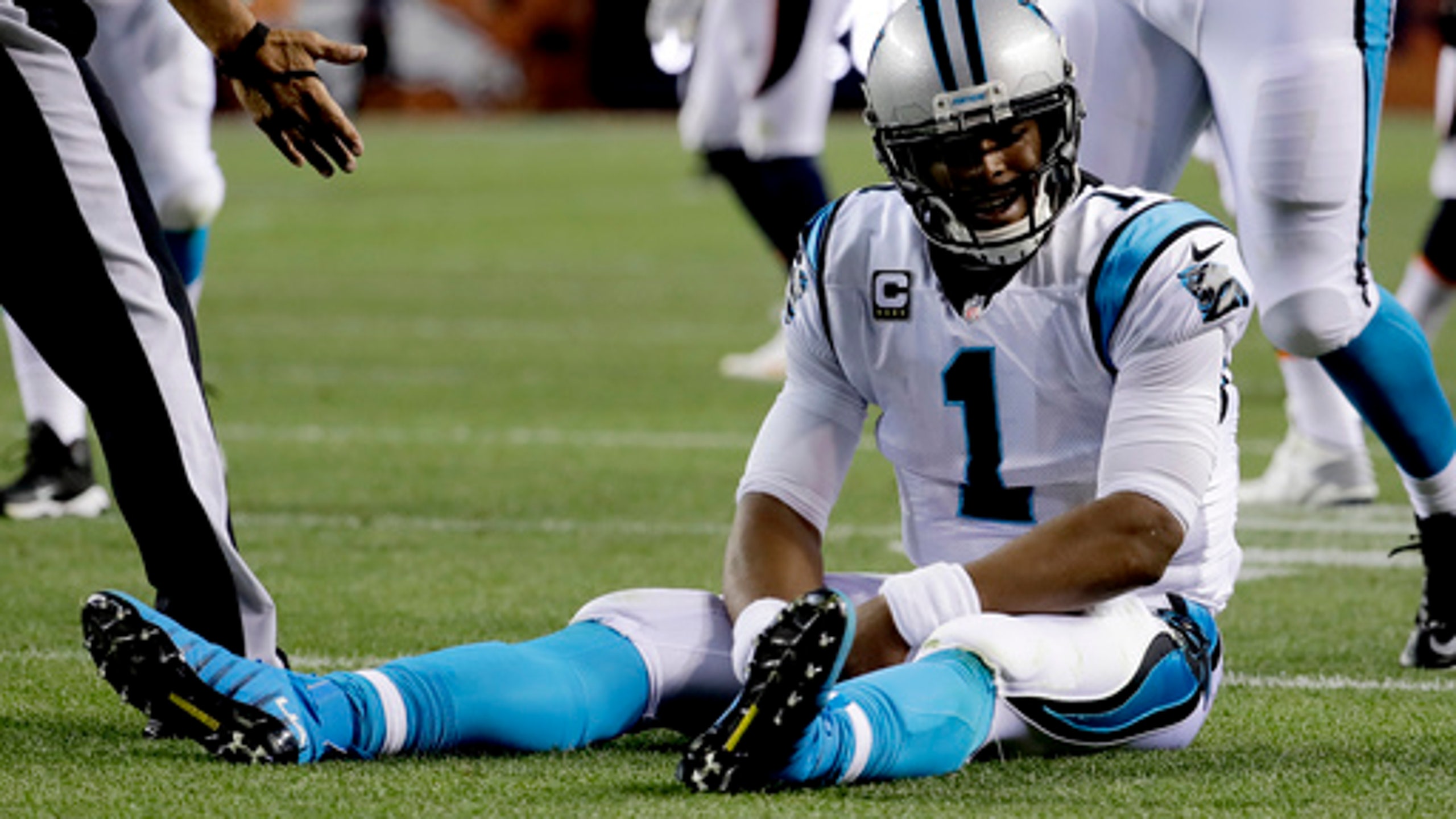 NFL season begins with same issues - hits to the head
BY foxsports • September 9, 2016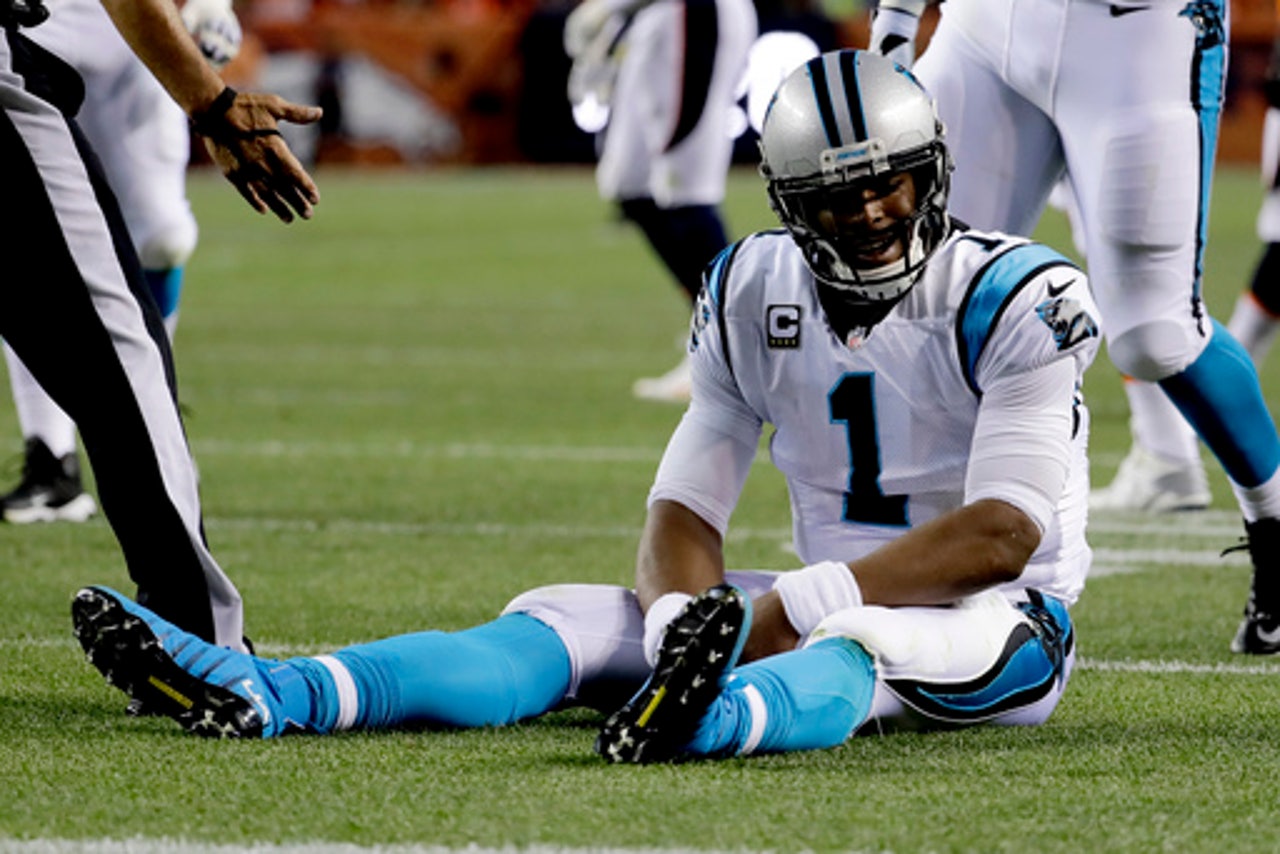 DENVER (AP) The start of a new season rekindled some old - and troubling - issues for the NFL.
Nobody could attest to that better than Cam Newton.
The Carolina Panthers quarterback was victimized by helmet-to-helmet hits at least three times in a 21-20 loss to the Denver Broncos on Thursday night. Net result of those hits: Zero penalty yards.
The Super Bowl rematch was every bit as good as promised - it came down to a last-second field goal attempt - but it was a brutal affair that put Newton, Broncos receiver Jordan Norwood and linebacker Brandon Marshall in evaluation for concussions. None were held out.
''It's not fun getting hit in the head,'' said Newton, who threw for 194 yards, one interception and a touchdown. ''But we didn't lose the game off that.''
At 6-foot-5 and 245 pounds, Newton absorbs more punishment than the typical QB, in part because he runs the ball a fair amount. He took three sacks, eight more hits while trying to throw and also took some thumps after his 11 rushing attempts.
Two of the most vicious hits had a direct impact on the game. The first came early in the third quarter, when DeMarcus Ware pulled Newton down and Von Miller hit him, facemask-to-facemask. No flag was thrown, but Newton was doubled over in pain after that drive. He went 7 for 15 the rest of the game after starting 11 for 18 and leading the Panthers to a 17-7 halftime lead.
With under 40 seconds left, Broncos safety Darian Stewart went helmet-to-helmet with Newton. A flag was thrown but it was nullified because officials also called Newton for intentional grounding.
''Still don't understand how that's possible to get intentional grounding when you get personal fouled,'' tight end Greg Olsen said. ''We've just got to treat Cam like a quarterback. I know he's the biggest guy on the field, but he's still a quarterback.''
Had that roughing call stood, Carolina would've had the ball in field goal range with a few more plays to move closer. Instead, Graham Gano had a 50-yarder to win that he pushed wide left.
Newton took the high road about the hits. Coach Ron Rivera said he'd wait to see the replays.
Certainly, they'll be watching them in the NFL offices, as well. For a league concerned about head hits and concussions, this was a violent start to the season.
Other things we learned as the Broncos rallied to beat the Panthers:
SIEMIAN CAN PLAY: The Broncos were the first defending champion to come into the following season with a starting quarterback who hadn't thrown an NFL pass. Now, Trevor Siemian has thrown 26, and he has his first win to show for it. Siemian was far from perfect - he threw a pair of interceptions and his 69.1 passer rating won't remind anyone of Peyton Manning in his prime. Then again, Manning wasn't in his prime when the Broncos won the Super Bowl last season. ''We played in a lot of big games last year against a lot of great teams, so I tried to simulate that feeling as much as I could,'' Siemian said. ''But no doubt, it's different when you get out there.''
RETURN OF THE FULLBACK: Turns out, the fullback position didn't go into complete extinction in the NFL. It's actually alive in Broncos coach Gary Kubiak's offense. Rookie Andy Janovich took a shallow handoff, went around the right end and sprinted 28 yards for a score in the second quarter.
ROOKIE RISK: Punter Britton Colquitt was arguably the second-most valuable player for Denver in the Super Bowl, limiting the Panthers to 2 yards on three returns and twice pinning them inside their 20. But he wouldn't take a pay cut, so GM John Elway released him in favor of rookie Riley Dixon. The seventh-rounder from Syracuse had a 42-yard punt in the closing minutes, allowing Carolina it start its final drive on the Panthers' 40-yard line.
RETURN OF BENJAMIN: The Panthers had one of their top threats back after receiver Kelvin Benjamin missed all last season with a torn ACL. He got involved early with a 14-yard TD catch from Newton. He finished with six catches for 91 yards.
CAROLINA BLUE: The Panthers are 17-1 against the rest of the world since the start of last season and 0-2 against the Broncos. ''Start thinking about the next one,'' said Rivera, whose team plays San Francisco on Sept. 18. ''There are still 15 games left to play.''
---
AP National Writer Eddie Pells and AP Sports Writer Arnie Stapleton contributed.
---
---