National Football League
National Football League
Lockout may have actually helped Saints
Published
Aug. 24, 2011 1:00 a.m. ET

Though the effect of this truncated preseason remains unclear, the lockout conferred a decided advantage upon a single team. That would be Drew Brees' New Orleans Saints.
Preparations for the 2011 campaign began almost as soon as they trudged off the field last January, defending champs no longer, following their historically improbable 41-36 playoff loss to the Seattle Seahawks. "Within two weeks," said Brees, "I had it all planned out — as to where we would be working out, where the guys would be staying, how we would be taking care of them — all the logistical things … the rookie draft picks … we took care of their breakfasts. We took care of their rooms, free parking, free internet."
And, as if to poke fun at the buffoons in Washington, free health insurance. Brees has no quarrel with the perception — especially of stars like himself, who lent their names to the NFLPA's lawsuit — that players are wealthy in ways that test most fans' comprehension. But that's not the rank and file. "League minimum is a great salary," he said after practice Tuesday. But "the vast majority of the league" is composed of first-, second- and third-year guys, practice squad players and free agents "bouncing around" from team to team.
Then the checks stop, you got a wife and two kids, and suddenly two thousand a month for health insurance doesn't sound like such a great deal. How do you convince a guy like that to show up for a players-only camp during a lockout?
"I very much took into account what they were risking," said Brees, who has occasionally mused about his own political ambitions. "If somebody gets hurt, they're not protected by the team. It's not like they can just go on IR, miss the season and get paid."
So he did his research, shopped around among the insurance carriers, and came up with a policy that made sense. The other captains — guys like linebacker like Jonathan Vilma and defensive end Will Smith — went into their own pockets, but the rich quarterback most of all. Then he consulted with a cadre of trainers. "I made sure the drills we were not putting guys in harm's way," said Brees.
Still, some guys called, saying "my agent is advising me not to come."
"It's totally your decision," said Brees.
Did they come anyway? I asked.
"Some did," he said, pausing, then. "Most did."
In the beginning of May — while most players and coaches were fretting about what they couldn't do — the unpaid but insured New Orleans Saints gathered at Tulane University. For the next six weeks, they ran what amounted to Organized Team Activities. The veterans brought their playbooks. There was film study, weight-training and of course, work on the field designed to install the offense and the defense. It was not unusual for 50 players to attend on a given day, according to head coach Sean Payton. What's more, special attention was paid to first-year players.
"I can't imagine our rookies" — the especially-promising Heisman winner Mark Ingram comes first to mind — "coming in here and having zero knowledge of our offense and defense — and then having to learn that in a 15-day period," Brees said. "That would've been crazy."
As it happened, what was bad for football — owners asking players to subsidize the economic disparity between big- and small-market franchises — might have been pretty good for the Saints. The NFLPA's lawsuit purposely featured the sport's biggest names as plaintiffs. There's a difference, however, between fame and leadership. And without casting any aspersions on guys like Tom Brady and Peyton Manning, it's still difficult to imagine them leading as Brees did through a lockout that saw players give back less than a lot of us thought they would.
And in terms of football, New Orleans may have actually come out ahead. "That was my message to our guys," said Brees, "I always tried to give them confidence by letting them know that 'no matter what happens, we have a plan. And you know what? The longer this lockout goes on, in my opinion, it benefits us. We are prepared. Other teams might not have had an off-season. But our guys left (Tulane) in shape, focused, football-ready."
Lockout or not, Brees argues that the Saints are better off now than they were two years ago, the Super Bowl season. "I believe so," he said.
The traditional hangover that follows a championship has been experienced and learned from. "I think it's prepared us for where we are now," says Brees. "We have an extremely talented team. We know how to win. We know how to win close games. We know everybody's going to be gunning for us."
Sure, New Orleans might miss the Darren Sharper of '09. But they won't miss Reggie Bush. In fact, as it pertains to the running game, the Saints look to be a vastly improved team. Ingram is drawing raves. Pierre Thomas is healthy again. The addition of Darren Sproles won't hurt. And once Chris Ivory returns from injury, the Saints will have what amounts to a very promising four-man rotation in the backfield.
One problem, though. Brees threw 22 interceptions last year, double what he threw in the championship season.
Injured running backs have anything to do with that? I asked.
"No, I'm responsible for all those," said Brees. "They're all on me."
Poor guy. He'll never make it as a politician.
---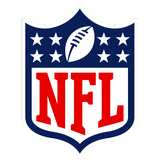 Get more from National Football League
Follow your favorites to get information about games, news and more
---