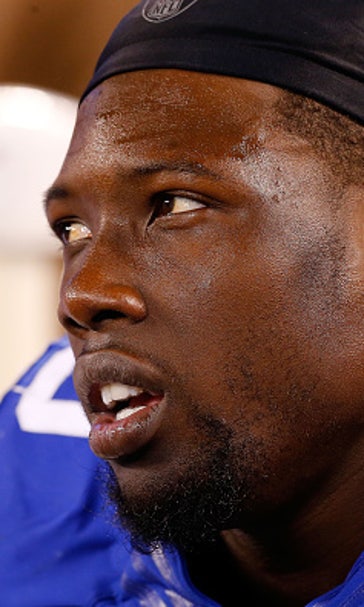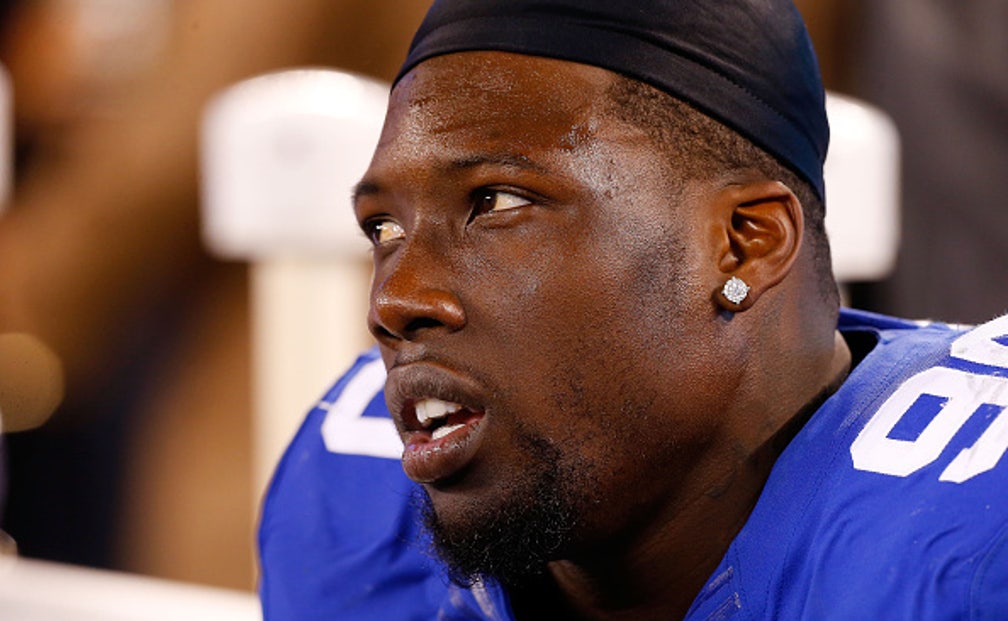 Giants' Pierre-Paul isn't acting like a player who is football ready
Giants' Pierre-Paul isn't acting like a player who is football ready
BY Mike Garafolo • September 9, 2015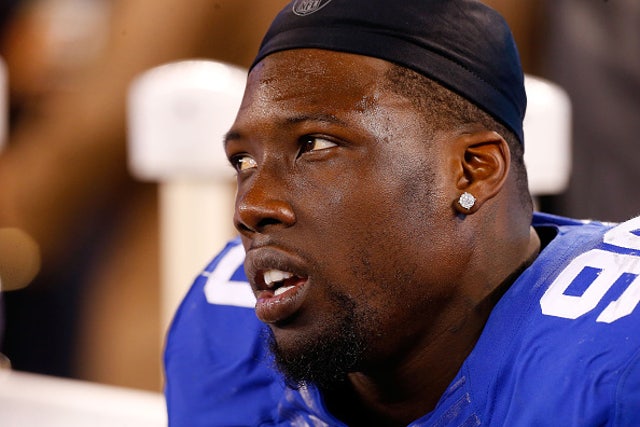 From the moment news broke that Jason Pierre-Paul had injured his hand in a fireworks accident this summer, there have been occasional glowing reports the New York Giants defensive end would be back sooner than many people expected.
And then, there's been common sense.
Pierre-Paul suffered a horrific injury the likes of which only he, his doctors and his inner circle knew until Pierre-Paul flew to New Jersey to see the Giants this week. He was keeping the team out of the loop, even to the point of denying vice president of medical services Ronnie Barnes and team ambassador Jessie Armstead access to his hospital room. There was surely a reason for that, and common sense dictated it was because of serious injuries he didn't want the team to see.
Still, those rumblings about his looming readiness and expectation he might be ready to go for Week 1 persisted.
When Pierre-Paul arrived this week for his visit, there was talk about how he'd been working out and believed he could play right away, at least in a limited capacity. How he'd gotten in football shape, despite having only one healthy hand to work out with, was surely a question the Giants had. And the fact they parted ways this week without Pierre-Paul signing a deal reveals they don't believe he's even close to ready to play.
Pierre-Paul's camp has been mostly silent publicly, but there has been some chatter it is at odds with the team regarding whether its client is ready to go.
And so, enter common sense again. If Pierre-Paul was truly ready to play an NFL game, that would mean the Giants were stopping him by refusing to allow him to sign his franchise tender for $14.8 million. Which would mean they're costing him almost $1 million per week he's sidelined. Which would mean Pierre-Paul would be livid. Which would mean he and his representatives would sic the NFL Players Association on the Giants and ask the union to practically bang down the doors of the team's facility and demand they allow Pierre-Paul to sign or rescind the tender so he can sign elsewhere.
Except that hasn't happened.
"Not at this time," Pierre-Paul's agent, Eugene Parker, wrote in an email to FOX Sports on Wednesday when asked whether he has requested action from the union.
Parker has yet to reply to a follow-up email regarding whether he believes Pierre-Paul is ready to play in a game right now.
In case you haven't been following the NFL for the last few years, it doesn't take much for the NFLPA to take up a fight against the league or a team when it believes a player's rights have been violated. One nudge from Pierre-Paul's camp and the union would be on its way to filing a grievance in his name. To this point, there have been no indications that process has begun.
Common sense says it's because the facts wouldn't back up such a claim.
Giants coach Tom Coughlin declined to put a timeframe on Pierre-Paul's return to the field, but indicated it'll be some time before he does.
"I think the fact he came in the way he did . . . Mr. Personality was there and he felt good about himself and where he's been," Coughlin said during his pre-practice press conference on Wednesday. "He's worked pretty hard. We actually saw a tape that showed him working. He's done a lot of conditioning-type work. Obviously it would be great if he's all healed and ready to go, but he's not."
That's why the sides agreed to stay in a holding pattern because, if Pierre-Paul had signed, the team would immediately place him on the non-football injury (NFI) list. If that move was made in the summer, he could have remained on NFI for at least six games and then the team would have the option to activate him. But that route disappeared after the final cut to 53 players. An NFI designation now would have ended Pierre-Paul's season.
The sides agreed it's best for Pierre-Paul to return to Miami and continue to receive treatment from those who have cared for him to this point. In the meantime, he will remain in limbo contractually.
And until and unless his camp and the union start making noise about his readiness and a possible grievance to fight the Giants on this issue, expect him to remain there.
---
---