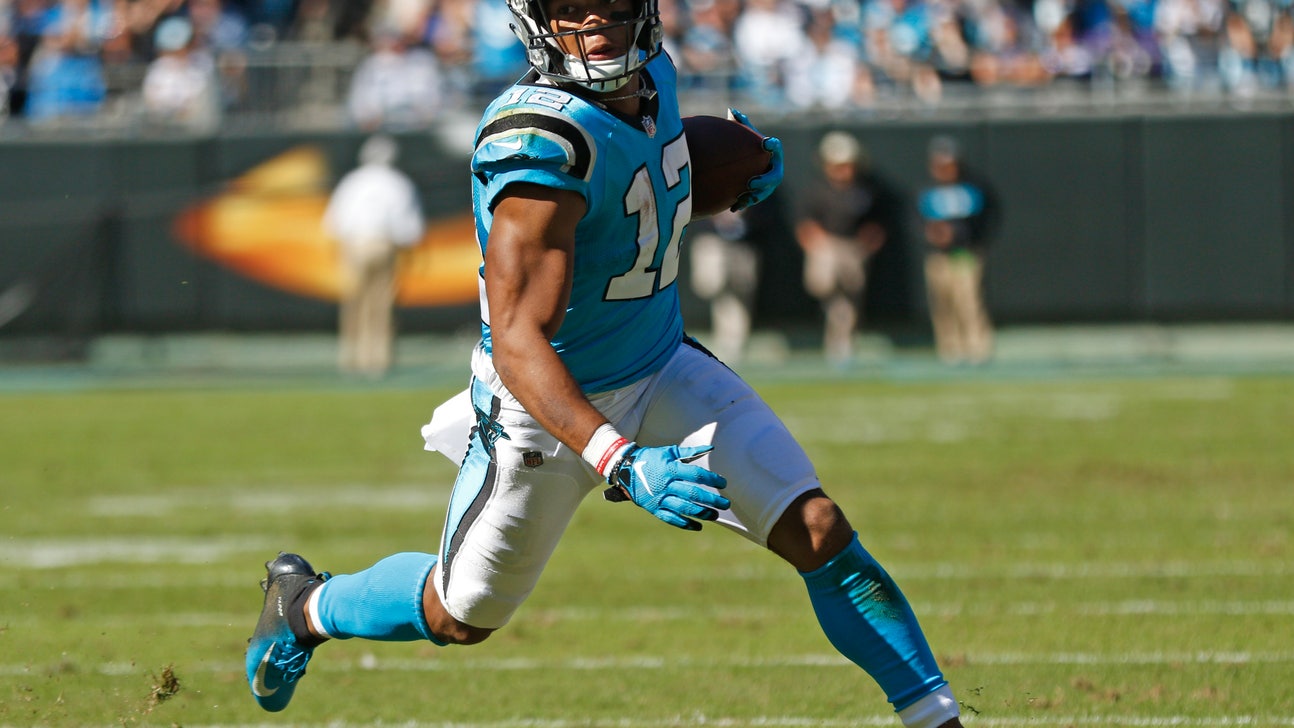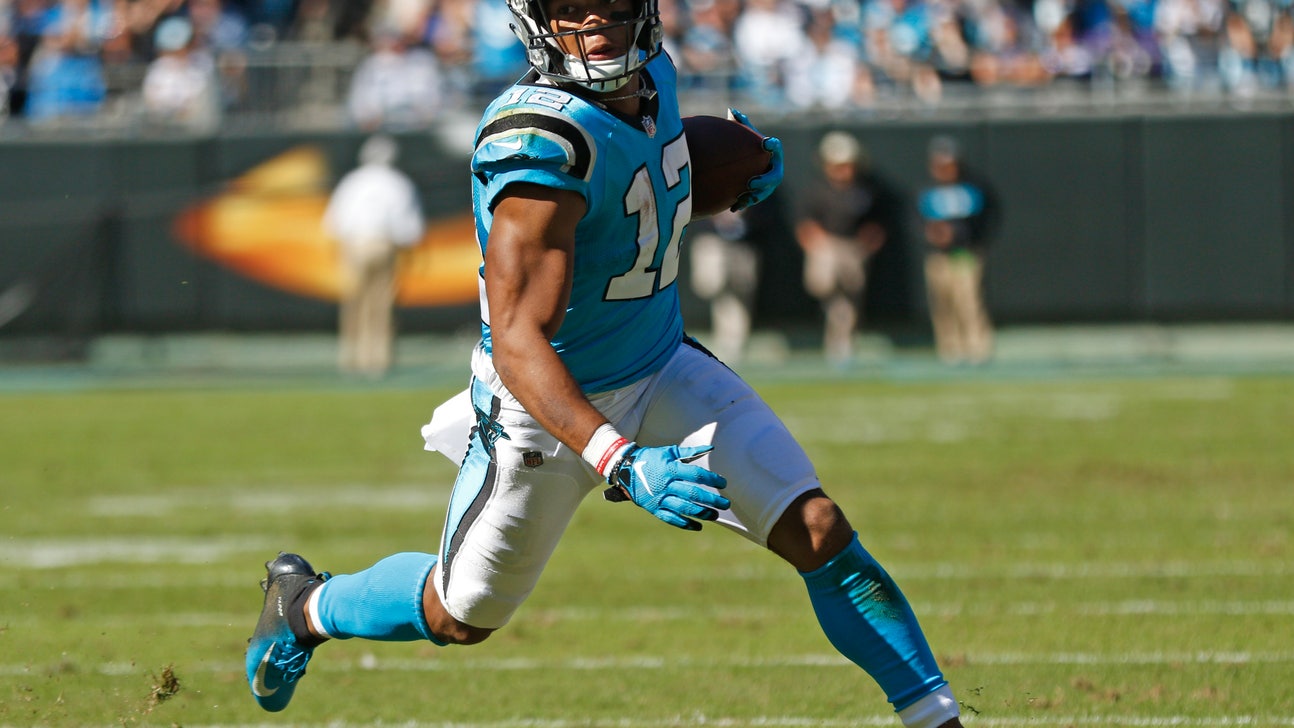 FANTASY PLAYS: Waiver pickups for Week 9 in football
Updated
Mar. 4, 2020 2:15 p.m. ET
Now your fantasy skills and strategic planning are about to be truly tested. There are six teams on byes this week: the Bengals, Cardinals, Colts, Eagles, Lions and Jaguars.
You won't be setting what you feel is a fully solid lineup. That's why you have to deftly work the waiver wire at all positions.
RUNNING BACKS
ELIJAH McGUIRE, New York Jets (4.3 percent owned): The potential sparkplug is currently on injured reserve as he makes his way back from a foot injury, but he has been practicing for two weeks and could be activated very soon. Rookie Trenton Cannon did not seize an opportunity with Bilal Powell done for the season, as he totaled 22 yards from scrimmage at Chicago. McGuire could get a chance to complement the very inconsistent Isaiah Crowell upon his expected return.
DEVONTAE BOOKER, Broncos (11.6): Disappointing rookie Royce Freeman may continue to sit out with an ankle sprain, and Booker made the most of his touches in Week 8, totaling 101 yards from scrimmage. Phillip Lindsay is Denver's clear lead back, but Booker can catch passes and is worth the waiver add as a bye week plug in point-per-reception formats.
JOSH ADAMS, Eagles (0.4): The Eagles running game has been mired in mediocrity this season without the departed LeGarrette Blount and the injured Jay Ajayi. Enter undrafted free agent Adams, who rushed for 61 yards on nine carries on Sunday. A big back with versatility and quickness, he is worth the waiver pickup to see If he can emerge in this situation and add a much-needed element of respectability in the Philadelphia backfield.
WIDE RECEIVERS
D.J. MOORE, Panthers (10.4): Veteran Torrey Smith sat out Sunday and the rookie took advantage, registering his best yardage total yet (90). Moore will be a very alluring streaming option against Tampa Bay this week, especially if Smith sits again. He is going to push for more playing time sooner or later anyhow, as he can be slippery against defenses in high percentage and key situations. His skill set also adds a needed catch-and-run element to the Carolina passing game.
DAVID MOORE, Seahawks (2.7): He should have already been picked up, but obviously fantasy owners needed more convincing that he can be a relevant producer. No more selling points are needed after four TD receptions in his past three games and a 97-yard outing in Week 8. Moore is effectively making the Seahawks forget Paul Richardson, as he has come on as their new downfield threat. He'll need to generate more consistent yardage totals to be more than a WR4 in fantasy, but he is a terrific bye week replacement.
DEVANTE PARKER, Dolphins (21.6): An injury-plagued disappointment for three-plus seasons until his last outing, Parker resurfaced in a big way Thursday night and displayed the sort of promise that has tantalized fantasy owners since he arrived in the pros. In the most inspiring performance of his career so far, Parker caught six passes for 134 yards. Now he faces the highly vulnerable Jets secondary. If you use a free agent acquisition budget for waiver adds, don't overbid on Parker just because of one game. But if you do land him, matchups with New York and Green Bay next do point to him being a very intriguing streamer.
TIGHT ENDS
JACK DOYLE (31.9): Many fantasy owners cut a player when he is injured, and while you can't fault them for doing so in a 10-team league, Doyle should have received strong consideration to remain rostered in 12-team leagues and larger formats. Sometimes it is difficult to keep a player on your bench when bye weeks and other considerations make the roster squeeze tight. Doyle was never reported to be out for the season, so it was smart to stash him. He returned to catch six passes for 70 yards and a TD in Week 8 and even while sharing some targets with Eric Ebron, he should retain TE1 status in PPR leagues. Don't pass over him as a waiver add just because he is on a bye.
ED DICKSON, Seahawks (0.5): A quadriceps issue kept him out of action until Week 8, and then he caught two passes for 54 yards and a TD in his Seahawks debut. Dickson is unlikely to rise above TE2 status, but Russell Wilson will look to his TE in scoring situations and will work him in occasionally enough otherwise to make him a bye week consideration. He's a rental waiver add if you need one at the position.
QUARTERBACK
RYAN FITZPATRICK, Buccaneers (6.0): The QB position has enough quality depth that many owners don't need to trade for one or visit the waiver wire for them too often. But Fitzpatrick has regained the starting job in Tampa Bay and it's no secret that his defense and lack of a consistently reliable running game will prompt him to fling the ball frequently. It seemed like some time ago that Fitzpatrick opened the season with three 400-yard games, and he is always capable of a stinker outing. But the statistical upside remains very tempting. Just don't make the potential mistake of starting him over a top-level QB based simply on the other passer having a less friendly matchup. Fitzpatrick's track record indicates you are always in for a possible roller coaster ride with the journeyman.
---
---