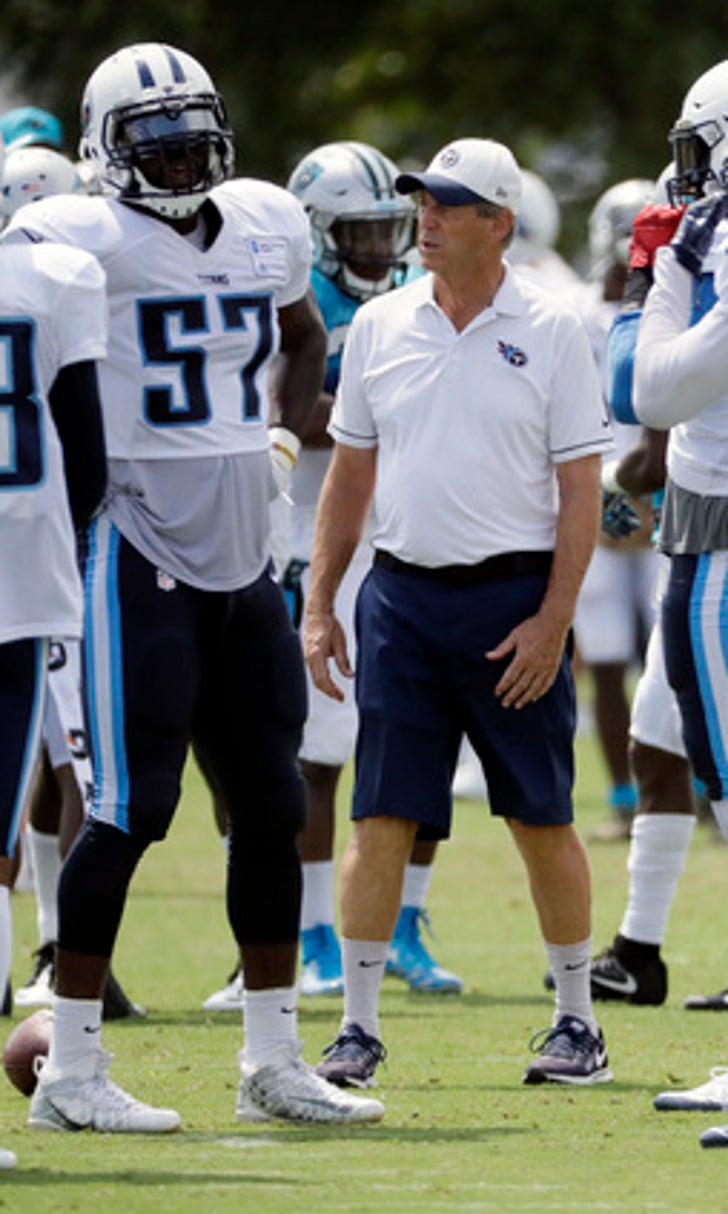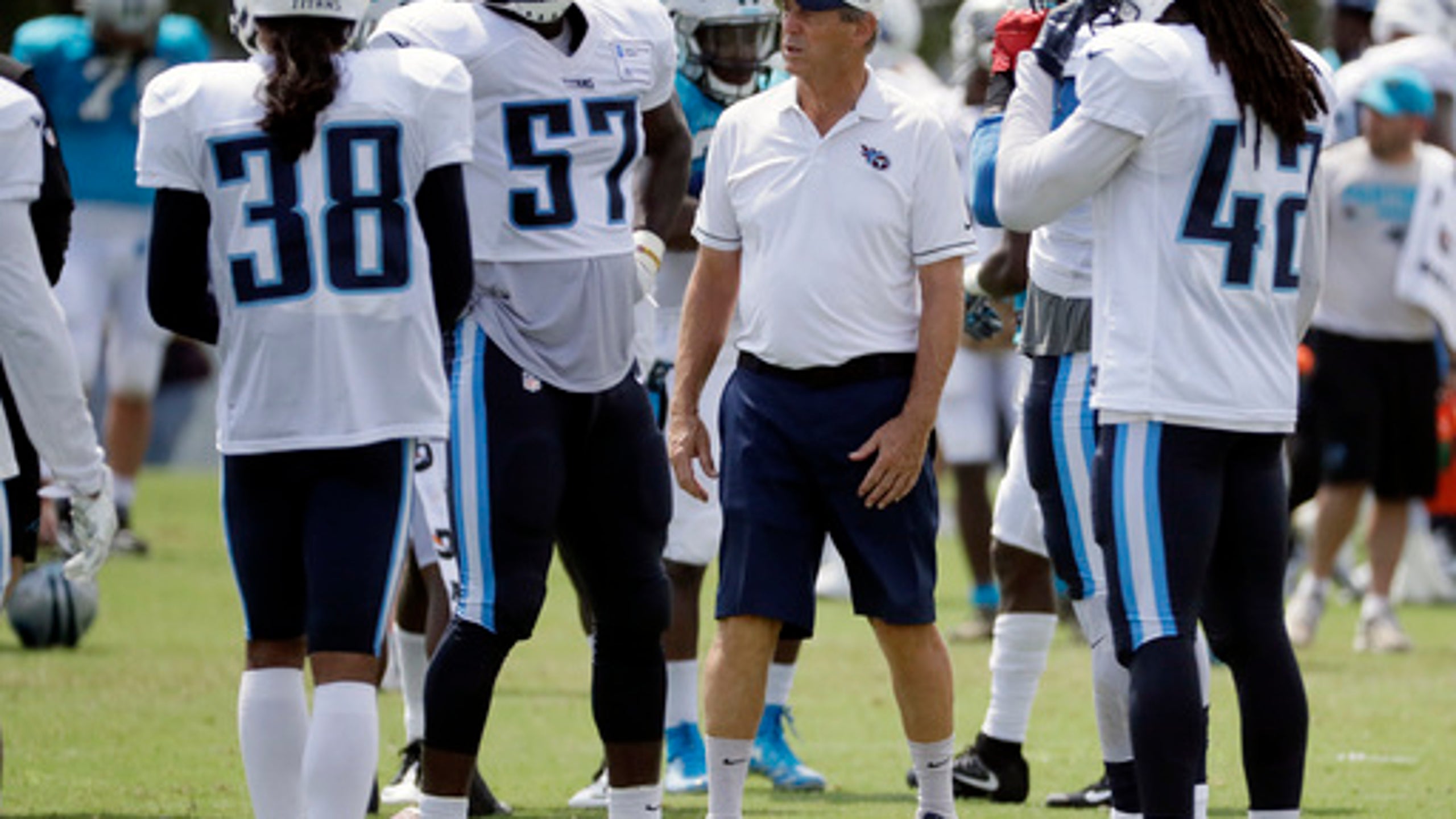 Dick LeBeau focusing on work as Titans coordinator turns 80
BY AP • September 7, 2017
NASHVILLE, Tenn. (AP) Dick LeBeau used to look forward to his birthday coinciding with the start of a brand new football season. Now he's practicing a version of new math, adding 30 and 50 to get his age.
This time around, he celebrates the big day of turning 80 on Saturday with meetings before the Tennessee Titans' season opener against the Oakland Raiders.
No time for a big party or dinner.
''At this stage of the game, I kind of sweep it under the rug and go on with business as usual,'' LeBeau said . ''This is kind of a milestone because we're going to change that number at the front of the decade, so it's meaningful. But I think age is still mostly just a number. Unless you ask me, I'm not going to talk about it.''
The man inducted into the Hall of Fame in 2010 for his 14-year career as a cornerback with the Detroit Lions will notch another big number Sunday, marking his 59th season in the NFL as a player or coach . So turning 80 is nothing for a man whose mother reached 96 and his father 88, with aunts living well into their 90s.
''We're blessed with a good lifeline,'' LeBeau said.
And LeBeau is doing exactly what he loves in his second season as defensive coordinator and third overall with Tennessee , even though his current players use Google to study up on the man teaching them blitzes and pass coverages. Rookie cornerback Adoree Jackson had heard of LeBeau's Pittsburgh exploits from Lynn Swann while playing at Southern California, but he still checked out his new coordinator.
''I didn't know how old he was until one day he told us he's like, `Yeah I'm 79, this and that,'' Jackson said. ''To be that age, to move the way he does, to have that much energy it's just a blessing to have that.''
Rookie linebacker Jayon Brown knew LeBeau was a Hall of Fame player but has learned much more since joining the Titans. Watching LeBeau run, Brown still says he would've guessed the coordinator was in his 60s.
''Learning stories he's telling in our defensive room and just his knowledge of the game is just unbelievable,'' Brown said. ''He's one of my favorite coaches for sure, and I see why he's a favorite throughout the league.''
LeBeau joined the Titans in February 2015, making them the sixth NFL team he has coached. That move came a month after resigning from the Steelers . He originally was assistant head coach for defense, and coach Mike Mularkey made LeBeau defensive coordinator after having the interim tag removed from his own title.
Bill Cowher, currently a CBS analyst and LeBeau's former boss as coach of the Steelers, said LeBeau is a great teacher who thinks outside the box. Cowher said LeBeau also has a great rapport with players, able to communicate and relate regardless of the era.
''One thing about Dick, you never see him too excited, he's not an emotional guy,'' Cowher said. ''I think that has helped him (last so long) and still be able to do this. I don't mean he doesn't get upset when things go wrong, but he really is pretty much a calm and collected guy and that even keel has allowed him to last in the league a very long time.''
His current players certainly respect LeBeau and love to hear his stories. Linebacker Wesley Woodyard says it's a testament to LeBeau that the Titans want to play hard for him.
''He's one of those coaches you don't want to let down,'' Woodyard said.
LeBeau helped the Titans jump from 18th against the run to second in 2016 in his first season as coordinator. They tied for sixth in sacks and tied for 16th in points allowed. He is more than happy to talk about needing more turnovers and cutting down on big plays allowed by a defense he sees having potential to be pretty good.
The 66 he shot back in June in Southern Pines also is a much more enjoyable topic.
''It was like the `Caddyshack' (movie) and the preacher,'' LeBeau joked. ''I was looking for some thunder, but it didn't come.''
Coming off a 9-7 season, LeBeau says he never thought of retiring. He's having too much fun with some Titans now going into their third year in this defensive system and eager to reach the playoffs for the first time since 2008 - when LeBeau was in the midst of his second stint as defensive coordinator in Pittsburgh.
He's too busy to think much about the one number he's never experienced before personally.
''I don't forget my name,'' LeBeau said. ''I don't forget where my car keys are, and I don't forget the names of the defenses. I think when I do, I'll have to find something else to do for a living.''
---
AP Pro Football Writer Barry Wilner contributed to this report.
---
For more NFL coverage: http://www.pro32.ap.org and http://www.twitter.com/AP-NFL.
---
Follow Teresa M. Walker at www.twitter.com/teresamwalker
---
---