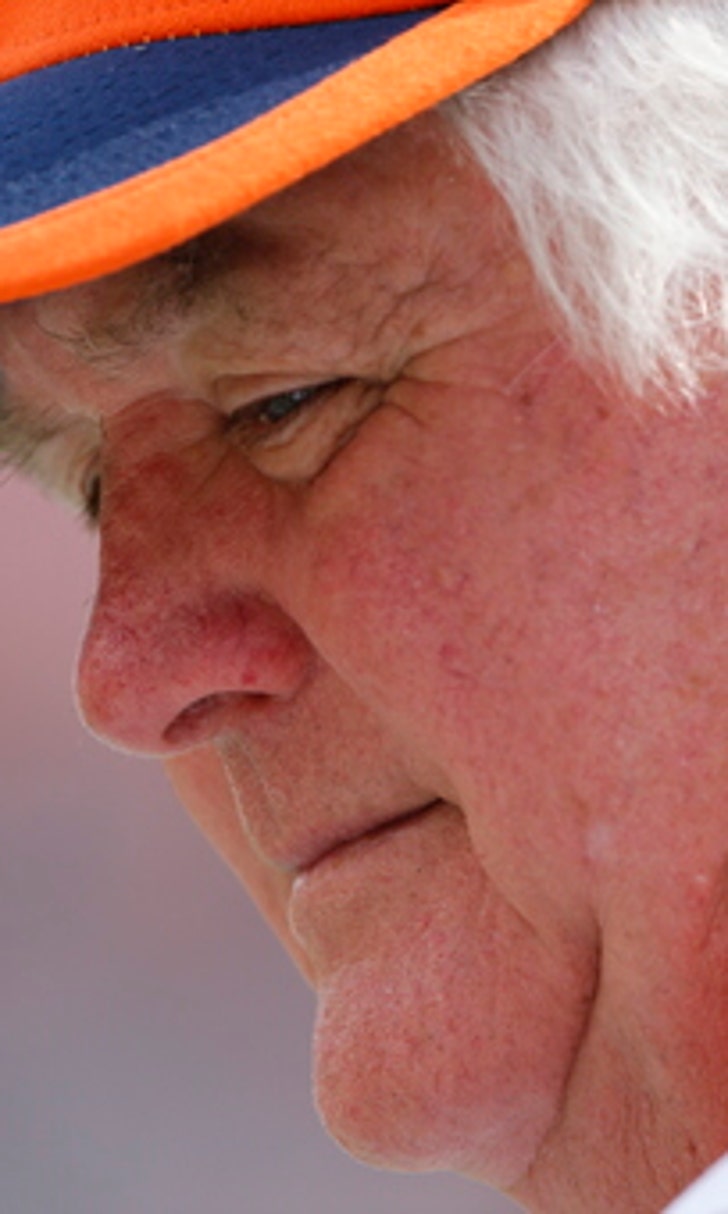 Chip off the ol' Bum: Wade Phillips gets best from Denver D
BY foxsports • February 2, 2016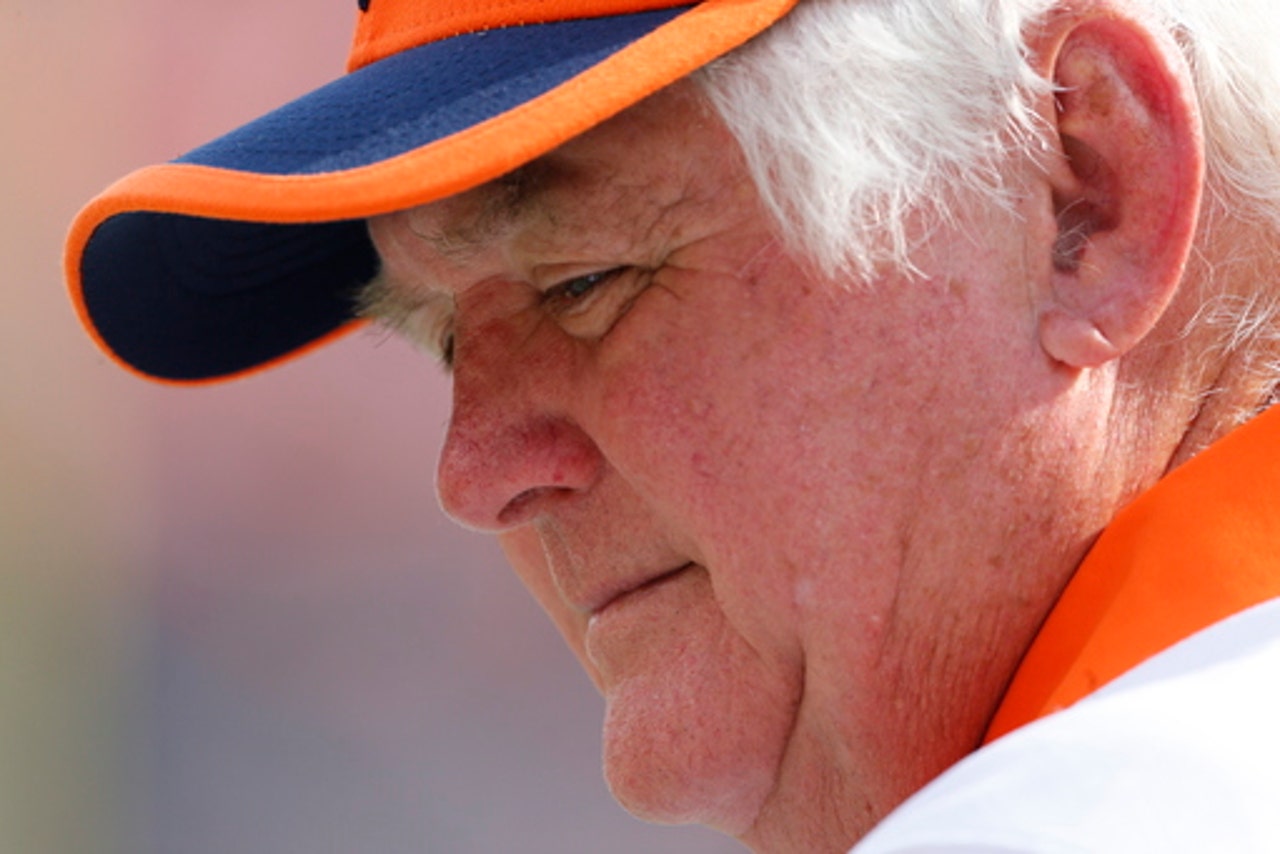 SANTA CLARA, Calif. (AP) A few weeks ago, Broncos defensive coordinator Wade Phillips went to great pains to describe glowingly a certain coach with the initials ''B.B.'' - a coach he would go on to out-scheme and beat a few days later to punch his ticket to the Super Bowl.
''I've said it before,'' Phillips said. ''He's a great coach because he can take his guys and beat yours, but he can also take your guys and beat his.''
If that sounded familiar, it was a de-Texas-ized version of his dad's old homage to Don Shula: ''He can take his'n and beat your'n, and take your'n and beat his'n.''
Though Wade may be missing the 10-gallon hat and the cowboy boots, the coach with the Twitter handle (at)sonofbum really is a chip off the ol' block - sharp as a tack and quick with a quip. And, just like his dad, Son of Bum can coach a little, too.
No magic to it, he insists, as he gets ready for the season's biggest challenge - stopping Cam Newton and the Panthers. Essentially, Phillips says, the key to coaching - the key to life, really - is to keep things simple. And stay aggressive. And never forget, first and foremost, this is a game about connecting with people.
''My dad was my hero, not just my dad,'' Phillips said. ''Everything I learned about football and about people, and about how to work with people, is from him.''
The testimonials from his current players are consistent.
''He's hilarious. He'll dance and goof around,'' defensive lineman Derek Wolfe said. ''But then when it's time for business, it's time for business. We take on that personality as a team.''
It's possible that the close, personal connections he builds with players is the sort of thing that make a guy a great assistant but not so great as the head coach.
Phillips has been fired from both positions more times than he can count.
Over the decades, he has been shoehorned into this classification: great defensive coordinator, but someone who cannot hold down the top job.
This season's Broncos are No. 1 in yards allowed, passing yards allowed and sacks. But Phillips' head-coaching record is 82-61, and he has a grand total of one playoff win. Of his three head-coaching stints, in Denver, Buffalo and Dallas, none lasted longer than four seasons.
He's learned to live with that, and it eventually led him to what is, officially, his third job with the Broncos.
He was defensive coordinator from 1989-92, when Dan Reeves was winding down a stint that included three Super Bowls. Then Phillips became head coach when Reeves got fired. Then, six jobs later (eight if you count two of his stints as interim head coach), he returned at age 68 to become the defensive coordinator again, this time working for John Elway and Gary Kubiak.
''He said, `My goal is to be the greatest defensive coordinator in the history of the NFL,'' Elway said. ''I liked that statement.''
Phillips says he learned the most in Houston, where he teamed up with his dad in the late `70s to form one of the best teams in football. But the Oilers had the bad luck of being good at when Pittsburgh was putting the finishing touches on a dynasty. They lost two straight years to the Steelers in the AFC title game. After the second one, came what might have been Bum's finest moment.
''One year ago, we knocked on the door. This year, we beat on the door. Next year, we're gonna kick the son of a (expletive) in,'' he said during a rally in front of 70,000-plus `Luv Ya Blue'-singing fans at the Astrodome.
But the next year, the Oilers lost in the wildcard round to the Raiders, who also went on to win the Super Bowl. By New Year's Eve of 1980, both Wade and his daddy were out of jobs.
''That's when I realized that you've just got to coach as hard as you can, do the best you can,'' Phillips said. ''Someone will recognize it if they want.''
They're recognizing it now.
The plan Phillips concocted against Bill Belichick, Tom Brady and the Patriots two weeks ago is being widely hailed as a stroke of genius. Mr. Aggressive threw off the Pats by often rushing only three players, lining up defensive linemen and linebackers in awkward spots and keeping Brady off-balance. The Broncos hit Brady 23 times, one short of double the most he had been hit all year.
Asked if that was his best game plan ever, Phillips demurred. He recalled other great plans that worked but came up short.
''Just winning is the big thing,'' he said.
If he can hatch something to stop Newton, Phillips will win his first Super Bowl ring. That missing piece would draw him one step closer to the career goal he articulated to Elway: best defensive coordinator in history.
Won't be easy.
''It's different with every quarterback,'' Phillips said of the challenge of stopping Newton. ''But he is different than any quarterback.''
The old man couldn't have said it any better.
---
AP NFL website: www.pro32.ap.org and www.twitter.com/AP-NFL
---
---