National Football League
National Football League
Brian Billick's thoughts for April 6
Published
Apr. 6, 2011 1:00 a.m. ET

Billick examines the draft needs of the Cincinnati Bengals and Cleveland Browns and looks at wide receivers Greg Little, Randall Cobb and Titus Young.
Cincinnati Bengals | Cleveland Browns | Greg Little | Randall Cobb | Titus Young
Bengals could draft WR
After dominating the AFC North in 2009, the Bengals are back to drafting among the top 10, making for seven top-10 picks this decade.
The Bengals have now had back-to-back years of solid, if not spectacular, defensive play. After being a dominate run team in 2009, the thought was that Carson Palmer would now augment that attack with an improved passing attack. With the free-agent acquisition of Terrell Owens and the drafting of rookies Jermain Gresham and Jordan Shipley in the first and third rounds respectively, the offense was sure to improve. Even though each of those players played well, they slipped to 27th in the NFL in rushing and the offensive proved to be a huge liability.
As if there wasn't enough concern on offense already, now the Bengals are unsure if quarterback is going to be a major need for them or not. The uncertain status of Carson Palmer and his stated intention to retire if not traded leaves Cincinnati in a no-man's land with the fourth pick of the draft.
Whether Carson stays or not, the fourth pick in this year's draft is too early to consider a quarterback, and there are more talented options at wide receiver. Perhaps taking a top-flight receiver, such as A.J. Green, with this pick might prove enough to entice Palmer back?
The Bengals also need to address the offensive and defensive lines, possibly in the second and third rounds where there could be some excellent value at both positions.
As always, the Bengals have to face the Ravens and Steelers twice, and pick up the AFC South as their out-of-division opponent in the AFC. They will catch a break in facing the NFC West, Buffalo and Denver in their remaining schedule.
Browns need help on defense

Since returning to the league in 1999, the Cleveland Browns have had only one playoff year and are coming off three consecutive years of double-digit losses. This would not normally be reason for optimism.
However under the leadership of Mike Holmgren, new head coach Pat Shurmur and new defensive coordinator Dick Jauron, the Browns seem to have a stability and direction that have not existed in recent years.
Cleveland seems to have settled on last year's third-round choice of Colt McCoy at quarterback, for which they should receive a ton of credit for waiting until the third round to select the quarterback many thought they would take much earlier. They have drafted well along the offensive line getting Pro Bowl tackle Joe Thomas with the first pick in 2007, Alex Mack with the first pick in 2009 and last years third round pick Shawn Lauvao.
Cleveland's needs on offense are at wide receiver, where the Browns are among the worst in the NFL in generating explosive plays, and possibly at tackle to secure the right edge. However, the needs on offense come secondary to the holes they should fill on defense.
The front seven is made up of mostly late-round picks, free agents and waiver-wire acquisitions. The Browns have cut Shaun Rogers and may lose D'Qwell Jackson to free agency. No one would criticize Cleveland for using the sixth, 37th and 70th picks of the draft all on the front seven.
Cleveland got two starters in the secondary in last year's draft with first-rounder Joe Haden and second-rounder T.J. Ward.
The Browns get a break in playing the NFC West as their out-of-conference opponent but face the AFC South along with Miami and Oakland in conference play.
Little possibly a draft steal
North Carolina's Greg Little is often overlooked in this year's crop of wide receiver prospects, but he has a skill set and body type that could make him a very memorable player in the NFL. Like many other Tar Heels, Little was suspended for the entire 2010 season.
During the NFL Scouting Combine and North Carolina's pro day, Little showed off his very well put-together 6-foot-2 1/2, 231-pound frame. He is a very smooth and fluid athlete who displays very natural hands. NFL Network's Mike Mayock even suggests he has the best hands in the draft.
He doesn't have an elite burst and acceleration off the ball, but he does get in and out of his breaks efficiently and has the body type to seal defenders away from the ball. While he won't be a consistent deep threat, he is physical enough to get tough yardage and runs through tacklers once the ball is in his hands. He also shows the threat to be a great jump-ball threat in the red zone as he adjusts well to the ball in the air and attacks it at it highest point.
Greg Little has the prototypical NFL size that will make him an attractive prospect but not having an entire year's worth of tape are going to make some teams nervous. I think he will fall into the late second or possibly early third round, and whoever gets him that late may be getting a huge value. I liken him to Andre Johnson with his physical playing style and body type.
Cobb may thrive as 'wildcat' option
Kentucky's Randall Cobb has a similar skill set to Percy Harvin when he was coming out a couple years ago. In 2010, Cobb broke the SEC single-season record for all-purpose yardage with 2,396 including 1,017 receiving and 424 rushing. Last season, he scored at least one touchdown as a receiver, running back, quarterback and returner — accounting for 16 touchdowns overall.
As expected, when watching him on the field, you see an extremely versatile athlete who displays very natural movements on the field. He catches the ball with ease, extending his arms out fully to catch the ball away from his body and the defender. He runs crisp routes and adjusts and tracks the ball in the air extremely well. He shows the skill to play either outside or as a slot receiver, but I think he would be best suited inside. This way, he can get the ball quickly and use his run-after-catch ability to make big plays.
He has great acceleration in short bursts that make him tough to tackle in the open field. Outside of his playmaking ability, I really like the fact that he is a tough and willing blocker to help spring his teammates for bigger gains. He also will be a special teams contributor from Day 1.
With the "wildcat" offense still being prevalent in today's NFL, this former Kentucky Wildcat will give his future team a ton of versatility and productivity. Most teams will be looking for him as the fifth best receiver in this draft.
Young a productive receiver
Titus Young out of Boise State has had back-to-back seasons of 70-plus receptions and 1,000-plus yards. Last year, Young broke Boise's single-season receiving yards mark with 1,215 and finished his career as the all-time receiving yards leader with 3,063. His production numbers could be a little inflated based on the passing system the Broncos utilize, but I think he has the skill set to be a fine receiver in the NFL.
Young has good top end speed (4.53 40-yard dash), but his quickness and ability to snap in and out of breaks is what sets him apart. He may have been the best route runner at the Senior Bowl, easily breaking off routes and creating instant separation from the defensive backs in one-on-one drills. He has great hips and head motion out of his plant and drives his body back to the ball. He is a little undersized (5-foot-11 3/4, 174 pounds) for a prototypical outside receiver in the NFL, but he could be a DeSean Jackson type if plugged into the right system. He has the similar ability to stretch the field and break games wide open.
With 71 receptions last year, it is hard to suggest he could have more consistent hands, but he appears to have some concentration lapses which lead to drops on what should be easy catches.
I had the chance to do an on-field demo with Titus about a week ago, and he proved to me that he was an intelligent receiver who studies defenses and techniques. He was an impressive young man (especially for someone that has some maturity concerns coming into the draft). I look for him to go somewhere in the middle of the second round.
For more analysis, follow Billick on Twitter at @coachbillick.
---
---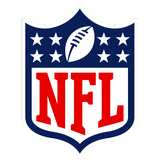 Get more from National Football League
Follow your favorites to get information about games, news and more
---