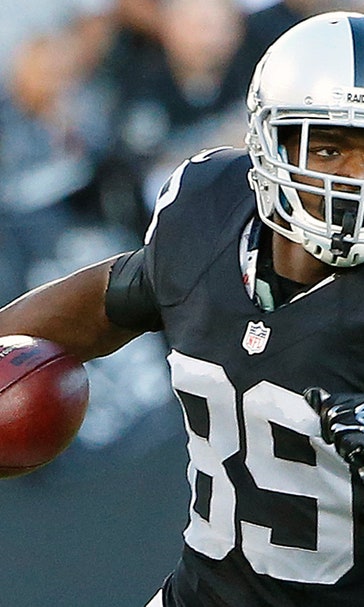 Brandon Marshall compares 'stud muffin' Amari Cooper to NFL's elite
October 29, 2015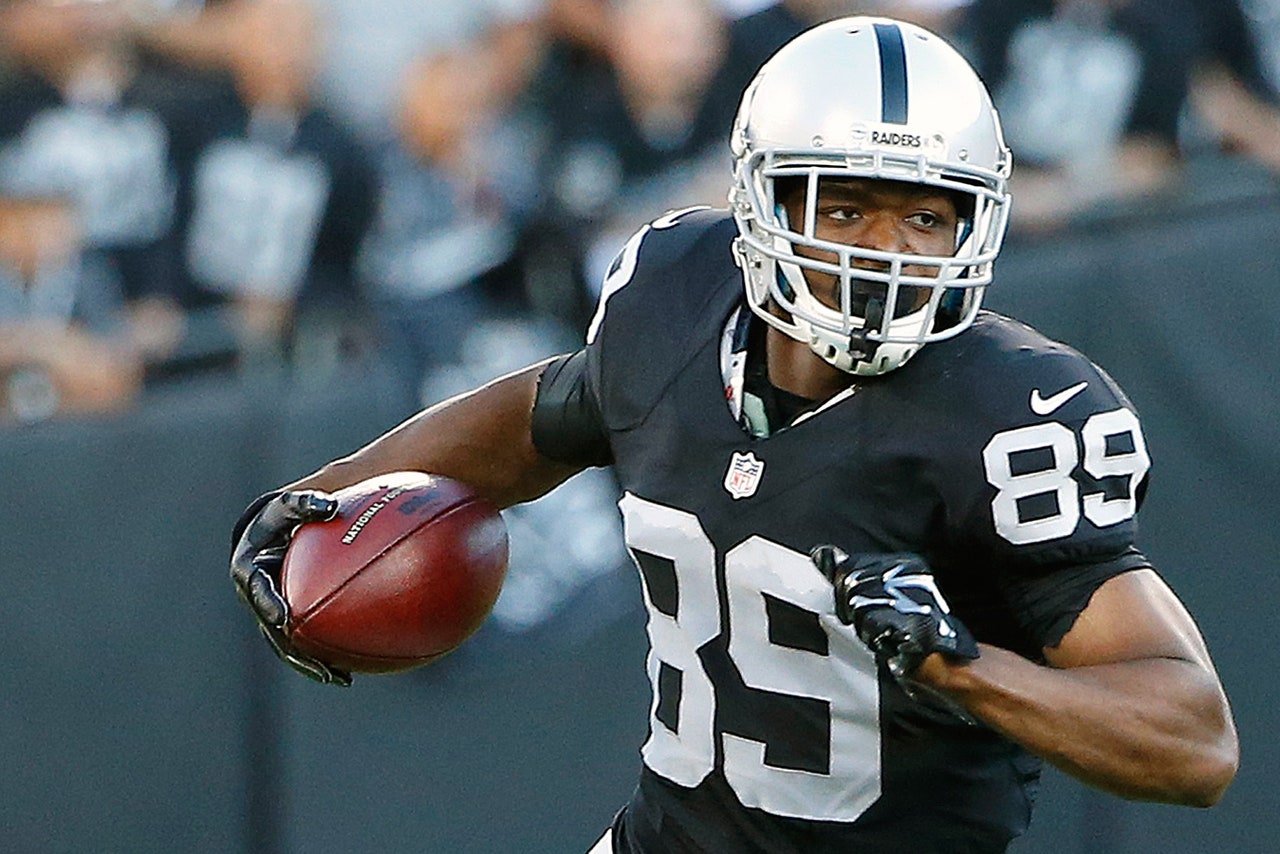 It's not hard to heap praise on Oakland Raiders rookie wide receiver Amari Cooper after the start he's gotten off to in the NFL. In six games, Cooper has caught 33 passes for 519 yards and three touchdowns and has been far-and-away the best rookie wideout in the league this season.
His next opponent comes in the form of the league's No. 2 defense, the New York Jets. Darrelle Revis and the Jets' elite secondary will be tasked with slowing the rookie sensation, but it's Cooper's counter part who sounds like he's most impressed with his game.
"I've been a fan of Amari Cooper since he was in college," Brandon Marshall said, via Rich Cimini of ESPN. "He's a stud. He's a stud muffin."
The compliments didn't stop there, though. Marshall, who's having a phenomenal season of his own, compared Cooper to a couple of great receivers, saying he's a mix of Chad "Ocho Cinco" Johnson and A.J. Green.
"He's so smooth. He's like a ... I don't even know how to explain this guy," Marshall said. "I've never really seen this type of player before. He's fast, he's smooth, he can run routes, he releases at the line of scrimmage. It's like a mix between Ocho Cinco and A.J. Green. He has sweet routes, but it's not unorthodox. It's so smooth. I can't explain it. I'm a fan of his."
Of course, Marshall won't be the one trying to contain Cooper on Sunday, so his stress level should be far lower than that of Revis and the secondary. Head coach Todd Bowles will be the one game planning for Cooper, but he wasn't shy about complimenting the "demon" receiver, either.
"He's as advertised," Bowles said. "He's smart, he's quiet, he's humble, but on the field he plays like a demon."
---
---