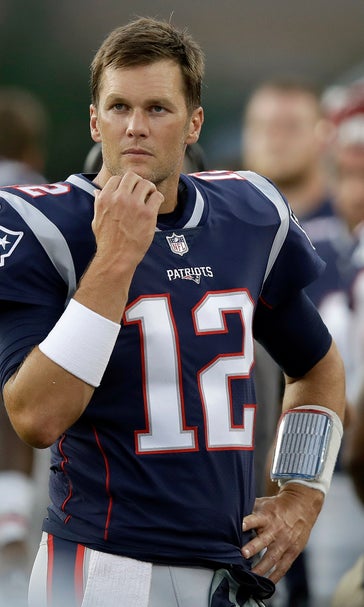 Brady sees 'urgency' in preseason game vs Super Bowl foe
August 14, 2018
FOXBOROUGH, Mass. (AP) — New England Patriots quarterback Tom Brady thinks his next game against the Philadelphia Eagles is a little like the last time he played them.
The reigning NFL MVP says he's eager to get back on the field for the first time since the Super Bowl, and his next chance is in Thursday night's exhibition game against Philadelphia. Brady did not play in the preseason opener against Washington last week.
"We've got a big one against the Eagles and we know the challenge they present," Brady said on Tuesday. "So, (we're) trying to put a lot into it and see if we can obviously get a lot out of it. You know, it's a big test. They're a good team and we're going to have to play well."
Philadelphia beat the Patriots 41-33 in February for its first Super Bowl title. The teams will meet again in New England this week, with considerably less on the line.
But you wouldn't know if from listening to Brady, who said there is urgency even in the second game on the exhibition schedule, because the team needs to line up against an opponent to measure its progress.
"They're important," Brady said. "If it was a waste of time, we wouldn't do it. I think there's a lot of urgency, and you know we're not where we need to be, got a lot of work to do and these practices are a part of it, (along with) the opportunities that we get in the game."
Brady, who turned 41 this month, said he is feeling healthy and planning to play on Thursday night. The decision will be up to coach Bill Belichick.
"I certainly plan on being out there," Brady said.
Also Tuesday, Brady repeated that his goal is to play "a long time." He reportedly reached an agreement that could boost his pay this year by $5 million in 2018; he is signed through next season.
"You always have short-term goals and long-term goals, and this year's the one I'm focused on," he said. "Obviously, I want to play for a long time, so I've said that for a while. Feel like I'm a broken record."
---
---