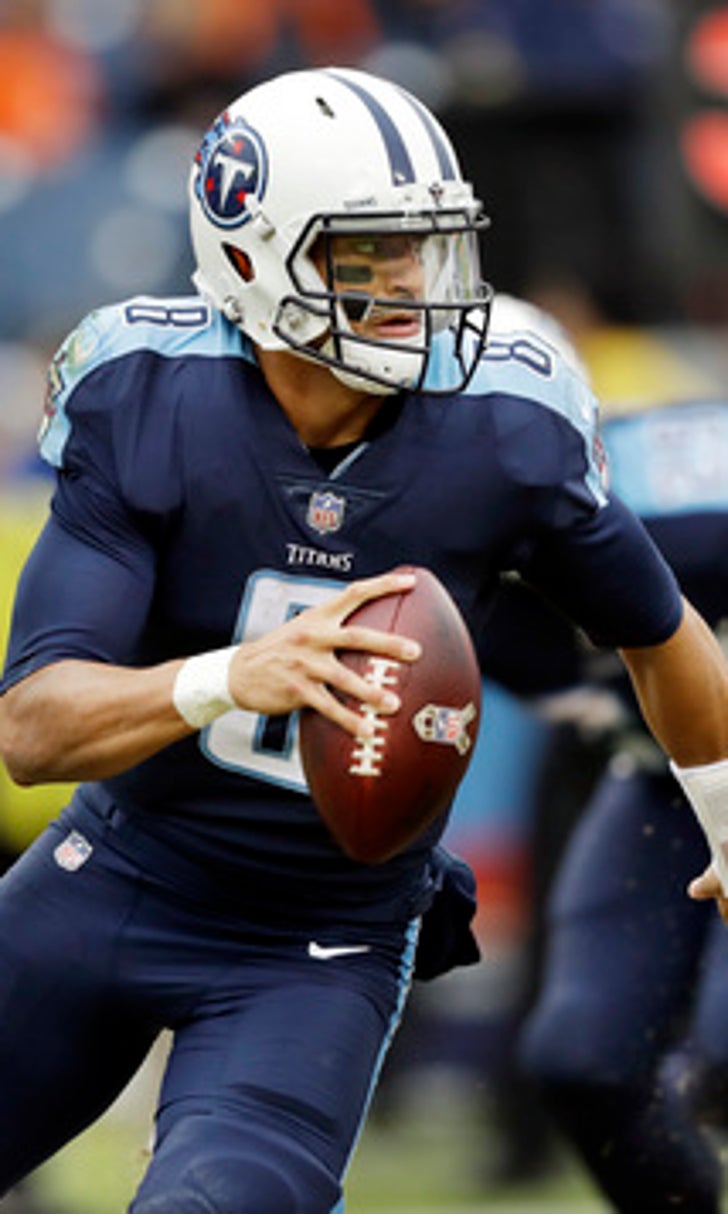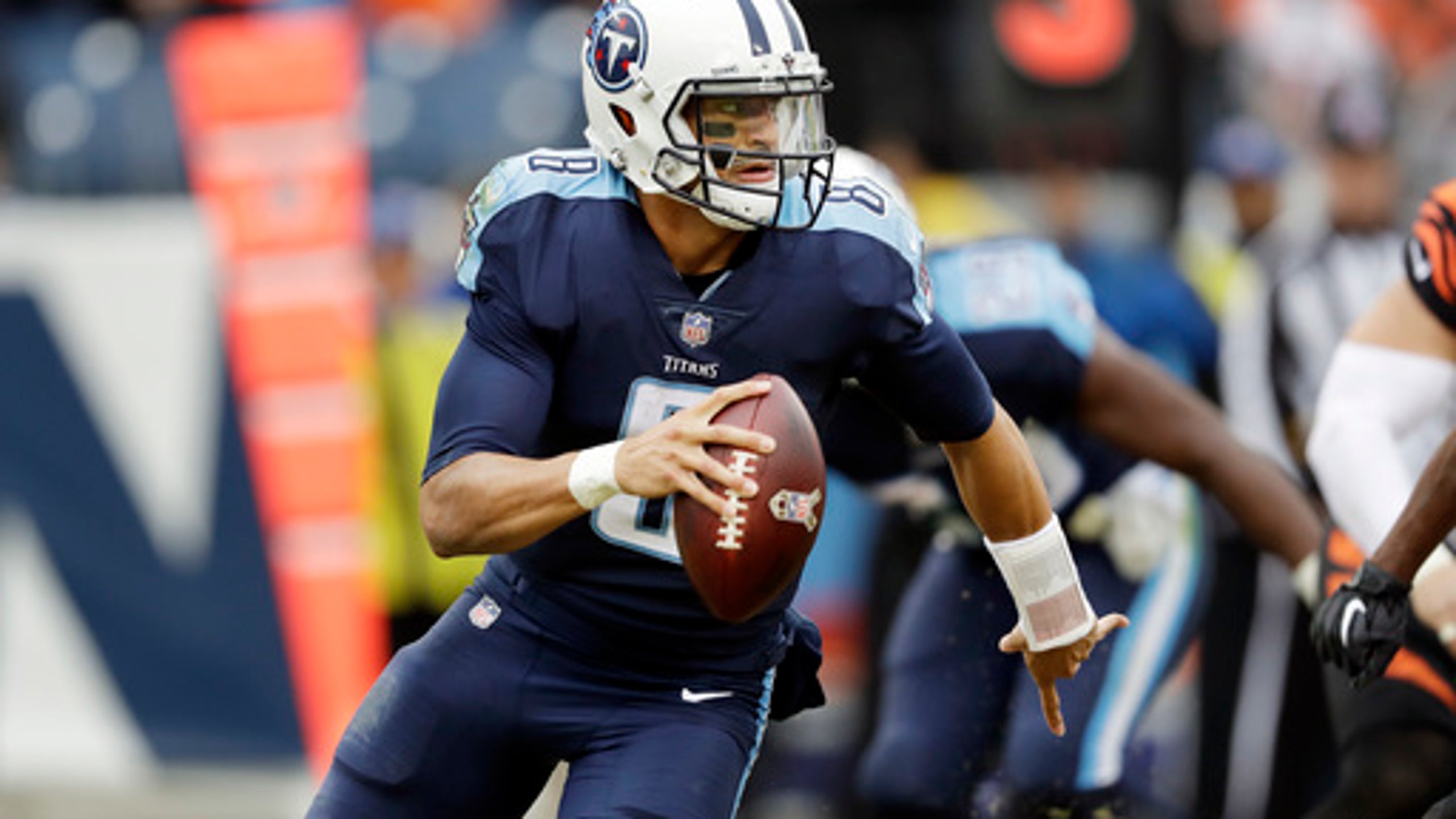 Bills, Jags, Titans, LA spectators no more as playoffs begin
BY AP • January 4, 2018
Welcome back, Buffalo. You, too, Jacksonville and Tennessee. It's been a while, Los Angeles.
The NFL playoffs open this weekend with a few teams - and cities - that have been merely spectators in January for years.
The Bills (9-7) are, of course, the poster boys of postseason dreaming, earning their first playoff appearance since 1999 and ending a 17-year absence that was the longest for any team in the four major North American sports leagues.
''It definitely was a goal of ours, but it doesn't just stop here,'' quarterback Tyrod Taylor said. ''We're excited to be in this position and we have a great opportunity in front of us.''
They also have the Jaguars (10-6) standing in their way. Jacksonville is in the playoffs for the first time since the 2007 season, and won its first division title since 1999.
The Bills also will see a familiar face Sunday leading the other sideline in coach Doug Marrone, who was Buffalo's head coach from 2013-14.
''For me, obviously the past is past,'' Marrone said. ''They have earned it as well as we have earned it. My focus obviously is going to be on our football team. It's as easy as that for me.''
Football fans in Los Angeles haven't been able to watch a home team in the postseason since the Raiders beat Denver on Jan. 9, 1994, at the Los Angeles Memorial Coliseum - site of Saturday night's showdown between the Rams (11-5) and the defending NFC champion Atlanta Falcons (10-6).
The Rams haven't hosted a playoff game since 1986, before 31-year-old coach Sean McVay was even born. McVay is now the youngest coach to make the postseason.
''Until you take a step back (to see) what this team has done such a nice job with, you can't fully appreciate the journey,'' McVay said. ''You try to, every now and then, enjoy it and not get so caught up in the moment that you can't enjoy the experiences as you're going on that journey.''
The Titans (9-7) last made the playoffs back in the 2008 season , when Jeff Fisher was coach. Nine years later, it'll be coach Mike Mularkey and quarterback Marcus Mariota leading Tennessee into Kansas City on Saturday against Andy Reid's playoff-tested Chiefs (10-6).
''It's been a long time coming,'' tight end Delanie Walker said. ''We thought that at the beginning: if we get in, we can go all the way. That's our mindset and that's how we're going to play.''
Tennessee at Kansas City
The Titans lost three in a row before beating Jacksonville in their regular-season finale to get into the playoffs. Now, they'll try to win their first postseason game since beating Baltimore on Jan. 3, 2004.
Tennessee allowed only 88.8 yards rushing per game, but will have a tough task against Chiefs rookie Kareem Hunt, who led the NFL with 1,327 yards on the ground.
Kansas City has won four straight after a four-game skid that put their playoff hopes in doubt. But the Chiefs haven't won a postseason game at home since topping Pittsburgh in January 1994.
''We completed the first step and now it's on to the second one, which is winning this game,'' quarterback Alex Smith said. ''It's tough to add any more motivation with historic streaks or things like that.''
Atlanta at Los Angeles
The Rams have been one of the NFL's best stories all season, with McVay leading an impressive turnaround - in the standings and with quarterback Jared Goff.
The franchise's return to Los Angeles last year was hardly a happy homecoming with a 4-12 record, but things certainly changed in a hurry. Goff went from being a somewhat disappointing No. 1 overall pick to leading the league's No. 1 scoring offense.
Running back Todd Gurley's re-emergence as one of the NFL's most dynamic and dangerous players has certainly been key. He finished second in the league with 1,305 yards rushing and had an NFL-leading 13 TD runs to go along with six TD receptions.
While this is all new for the Rams, Dan Quinn's Falcons will lean on their experience with Matt Ryan, Julio Jones and Co. trying to make a second straight run to the Super Bowl.
''We've been tested,'' Quinn said. ''I thought we've come through the fires to the other side together as one brotherhood. We're battle ready.''
Buffalo at Jacksonville
After lengthy playoff droughts, one thing is for sure: either the Bills or Jaguars will get at least as far as the second round.
This is the first time since 1999 that Jacksonville is hosting a postseason game, and fans are fired up. Tickets went quickly and the team received permission to remove tarps covering four sections of seats in the upper deck to create 3,501 additional seats at EverBank Field.
''It's good for both organizations,'' said Jaguars linebacker Paul Posluszny, who spent his first four seasons with the Bills. ''It's good for the NFL to have two teams that haven't been to the playoffs in a long time to have the opportunity to play.''
The Jaguars had the second-ranked overall defense in the league, with a ferocious pass rush that produced a franchise-record 55 sacks.
Taylor and the Bills might have to try to make things happen against that unit without running back LeSean McCoy, who was considered day to day after being carted off the field last Sunday against Miami with an injured right ankle.
''This team thrives off adversity,'' Bills guard Richie Incognito said. ''It thrives off negative situations. It thrives off everyone picking against us. So we have everything going our way.''
Carolina (11-5) at New Orleans (11-5)
Two familiar foes cap wild-card weekend as Cam Newton's Panthers take on Drew Brees' Saints for the third time this season.
New Orleans won the previous two meetings, with the victories bookending an 8-1 stretch for the Saints en route to the NFC South title. This time around, the Panthers will have tight end Greg Olsen, who missed the earlier matchups because of a foot injury.
''You're talking about one of the better tight ends in the game,'' Saints coach Sean Payton said. ''Not having him is significant and having him is huge.''
New Orleans has arguably the best duo of playmaking running backs in the game, and could give even Carolina's third-ranked run defense some fits. Mark Ingram (141 yards, one TD) and Alvin Kamara (97 yards, three TDs) combined for 238 yards rushing in the two previous games against the Panthers. They also each had eight receptions in those two meetings.
''We've got to account for both guys,'' Panthers coach Ron Rivera said. ''They are putting both guys on the field at the same time now, so they can pretty much do anything with those two backs.''
---
For more NFL coverage: http://www.pro32.ap.org and http://www.twitter.com/AP-NFL
---
---