Geno Smith
Geno Smith
Bills' Enemkpali grateful for 2nd chance after punching Geno Smith
Published
Aug. 13, 2015 4:10 p.m. ET

As for joining his new team, the Buffalo Bills, on Thursday, Enemkpali said he's grateful for a second chance a day after being claimed off waivers.
In making his first public comments two days after punching and breaking Smith's jaw during an altercation in the Jets locker room, Enemkpali referred only to something that "happened," spoke for just 45 seconds and declined to take any questions.
"I want to apologize to the Jets organization, the fans, my teammates and the coaches. I apologize for what happened," Enemkpali said, speaking at a podium placed beneath a goalpost on one of the fields of the Bills' training camp facility in suburban Rochester.
"It should've never happened. I should've walked away from the situation," he said. "It was never my intention to hurt anybody."
The Jets released Enemkpali shortly after the altercation. Smith will likely require surgery and is projected to miss between six and 10 weeks.
Turning his attention to the Bills, Enemkpali thanked coach Rex Ryan and the entire organization.
"I look forward to being a good teammate, an accountable player," he said. "And I'm just happy to be here, and thankful."
He then said, "Thank you," before being escorted away by two Bills officials.
The second-year player arrived at camp earlier in the day and passed his physical.
Though Enemkpali has not yet practiced with the Bills, Ryan is still considering making him active for Buffalo's preseason opener against Carolina on Friday night.
Ryan pushed for the team to place a claim on Enemkpali, and received approval from general manager Doug Whaley and first-year Bills owner Terry Pegula. As the Jets former coach, Ryan became familiar with Enemkpali during the player's rookie season last year.
Though Ryan wouldn't defend Enemkpali for punching Smith, he called the player a "good teammate" and said he was deserving of a second chance.
"Nothing justifies hitting somebody," Ryan said. "For what I know about this young man, I think he'll come in here and I think he'll do just fine."
Whaley said he's reserving judgment on what happened in New York.
"It was an unfortunate incident. We're not downplaying that," Whaley said. "But we also recognize that with what we are building around here that this guy could help us win."
Whaley, however, cautioned that Enemkpali "knows he's on a short leash."
Enemkpali could still be disciplined by the NFL for violating the league's personal conduct policy. He could also face legal charges if Smith pursues them.
In Buffalo, Enemkpali will be listed as a linebacker, but work with the defensive linemen. He'll be given a shot to compete for a backup job behind outside linebacker Manny Lawson, and also play a role on special teams.
Enemkpali was a sixth-round draft pick out of Louisiana Tech, who had three tackles in six games last season.
IK, as he's known, went from being an obscure rookie on a 4-12 Jets team last season, to gaining national notoriety for punching Smith. The altercation became the subject of social media ridicule, with many comments referring to the Jets' dysfunctional past. NFL broadcaster Adam Schein posted a note on his Twitter account reading: "Jets Football!!!! You can't make this up!"
The punch also inspired several inventive headlines, such as the New York Post's: "Jaw Disorder."
Now the attention focuses on the Bills, who have raised questions and criticism by adding yet another troubled player.
Erie County Executive Mark Poloncarz, whose county has a stake in the Bills' Ralph Wilson Stadium, was unhappy with Buffalo acquiring Enemkpali. In a message posted on his Twitter account, Poloncarz wrote: "As a season ticket holder and fan my personal opinion is this pickup is embarrassing. We can do better."
Buffalo's roster already includes offensive lineman Richie Incognito, who was a central figure in the Miami Dolphins bullying scandal in 2013. Receiver Percy Harvin had several run-ins with teammates in Seattle and was recently dubbed by Sports Illustrated as the NFL's "most hated player in the locker room."
And then there's offensive line coach Aaron Kromer, who will miss the first six games after the Bills suspended him for allegedly punching a boy in Florida in an altercation over beach chairs.
---
---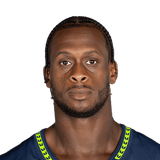 Get more from Geno Smith
Follow your favorites to get information about games, news and more
---