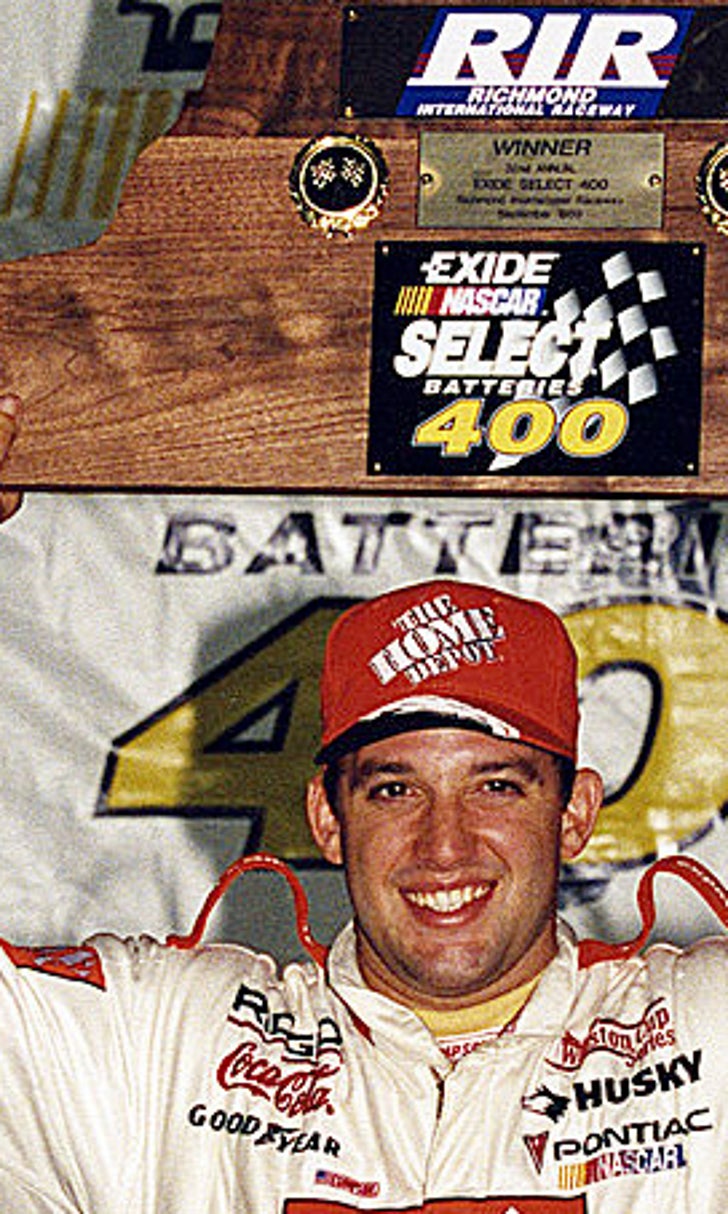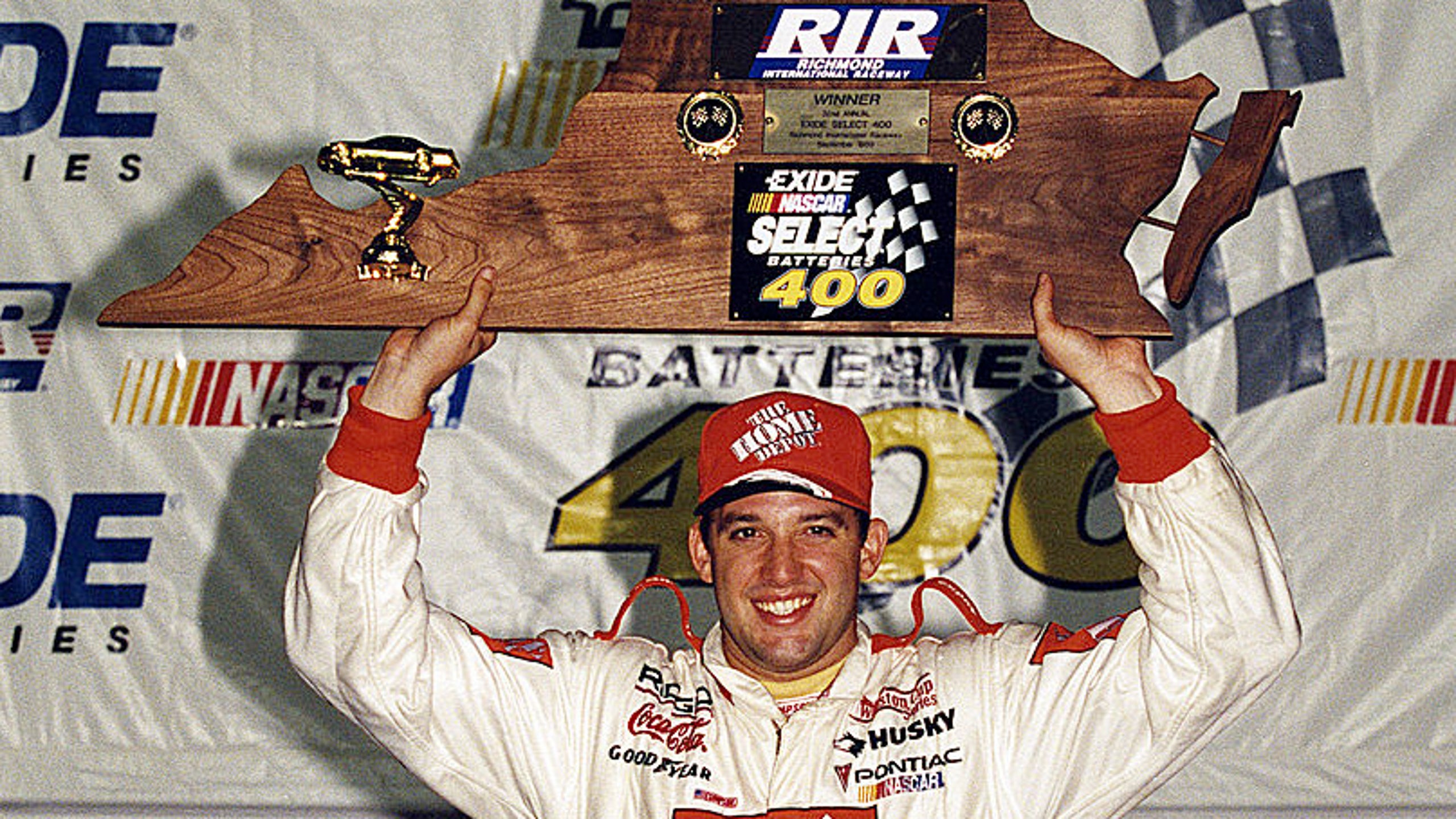 Tony Stewart reflects on first Cup win: 'Most proud I have ever been in a race car'
BY foxsports • September 8, 2016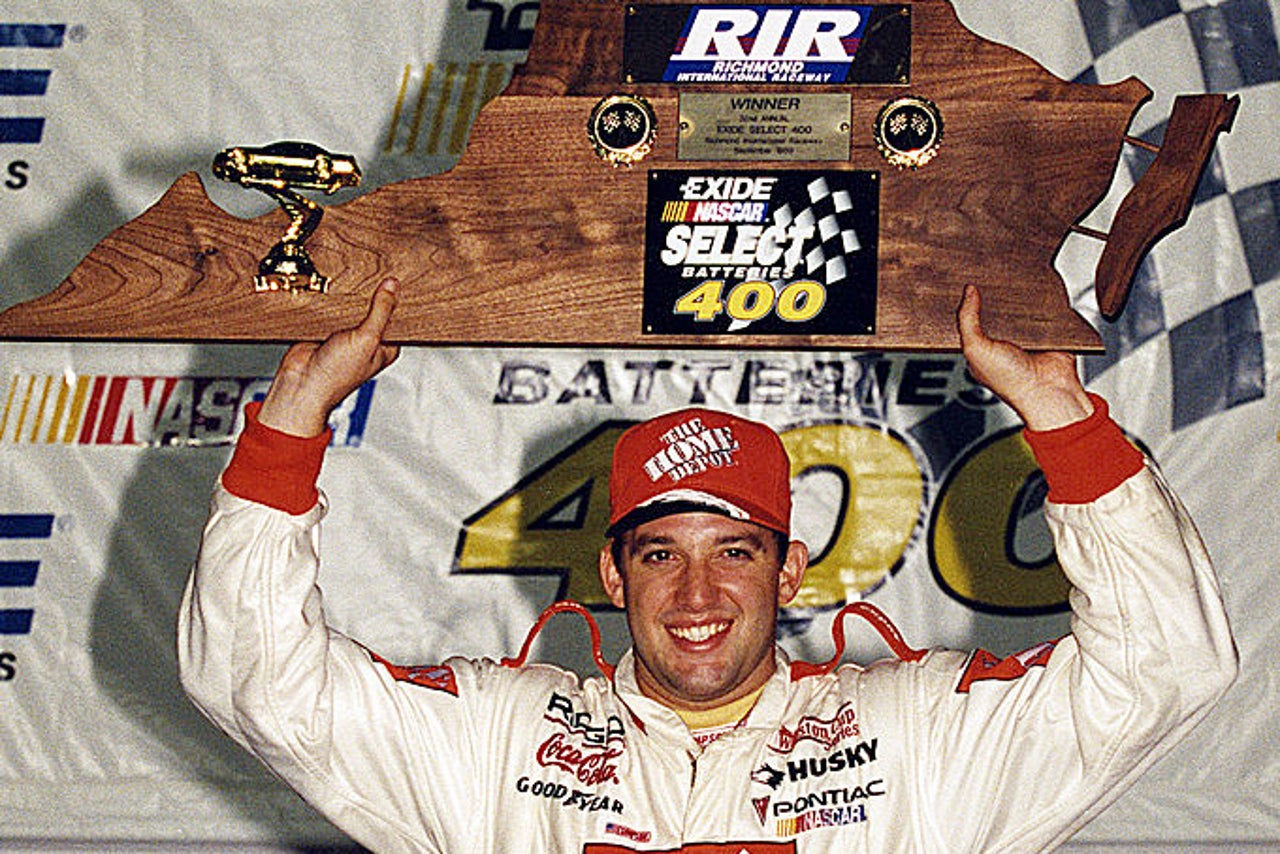 Saturday night's Federated Auto Parts 400 at Richmond International Raceway presumably will be the last NASCAR Sprint Cup Series regular season race of Tony Stewart's career prior to heading to the playoffs for the final time.
And it's an appropriate place for Stewart to race, because Stewart scored the first of his 49 career Cup race victories at the 0.75-mile D-shaped oval back on Sept. 11, 1999. Stewart, who drove for Joe Gibbs Racing at the time, earned his first Sprint Cup win in just his 25th career start. That made him the first rookie to win a Cup race since the late Davey Allison in 1987.
Not surprisingly, Stewart has fond memories of that first victory at Richmond.
"We were a young Cup team," Stewart said. "We didn't have the best pit crew. We had young guys who went on to be great pit crew members, but we were still trying to figure out how to get on and off pit road well, they were still trying to figure out how to do good pit stops."
It was an up-and-down race for Stewart and his crew.
"We would lead, and then the caution would come out," he said. "We'd make our pit stop and lose five or six spots. Then, we would work our way methodically back up to the lead and lead until the next caution came out."
And so Stewart had to make ground back up on the track.
"Throughout that process, you were having to race guys," he said. "You couldn't pass them in one corner or one straightaway. You would work on each individual guy running side-by-side with them for four or five laps before you could finish the pass."
And Stewart had his hands full with a field that included future NASCAR Hall of Fame drivers like Dale Earnhardt, Darrell Waltrip, Rusty Wallace, Mark Martin, Terry Labonte and Dale Jarrett, not to mention defending series champion Jeff Gordon.
"I just remember the whole race, racing those guys thinking, 'This is the best of the best,' and, 'If I didn't make any mistakes and stick to what I am doing here, I have a shot to win with these guys," said Stewart. "It wasn't a deal where I won it on fuel mileage or trick pit strategy. We were all on the same strategy the whole day. We just flat had to race those guys. I think that was the most proud I have ever been in a race car."
Saturday night, Stewart will try to do it again, in the last race before the Chase for the NASCAR Sprint Cup begins.
"The Chase is 10 weeks – it's 10 hard weeks of racing – and it's three, three-race segments to get to Homestead," Stewart said. "In all of those races, you can't leave anything on the table. You've got to use it up every week. It's two-and-a-half months of your life that you've got to really focus hard on and be all in."
In this, his final season, none of his team members or fans will need to worry about Stewart being all in. He will be, which will be one of the story lines to watch throughout the Chase.
---
---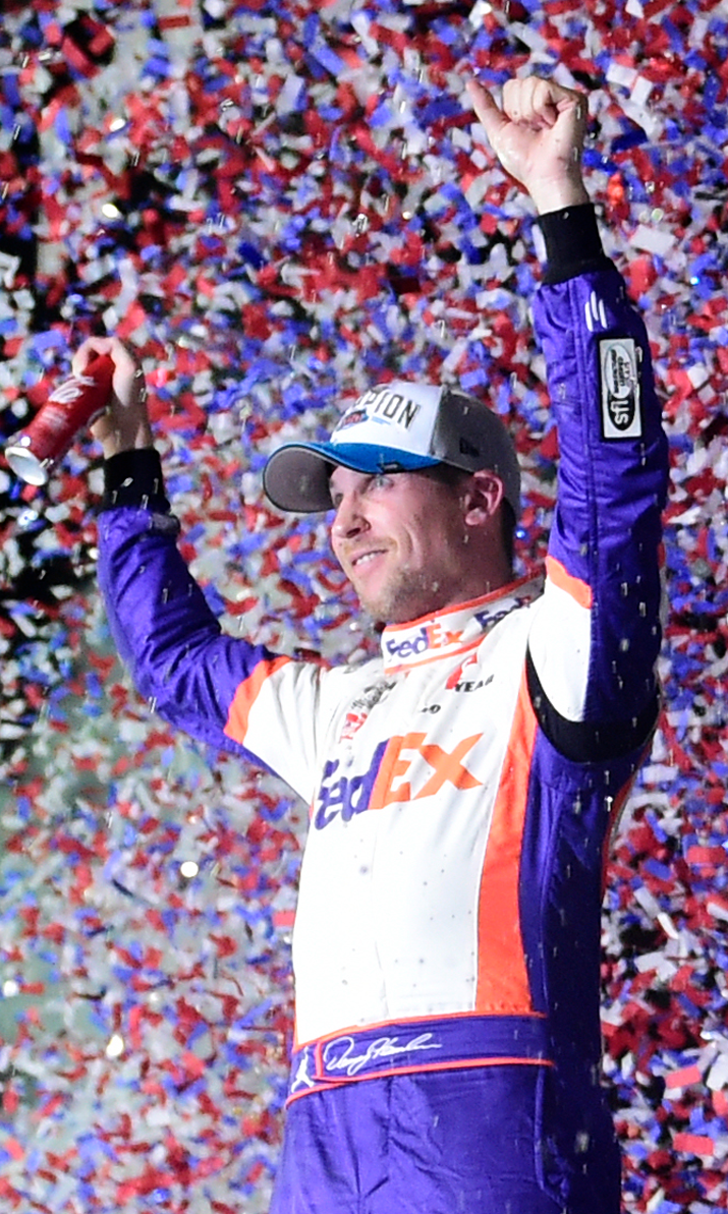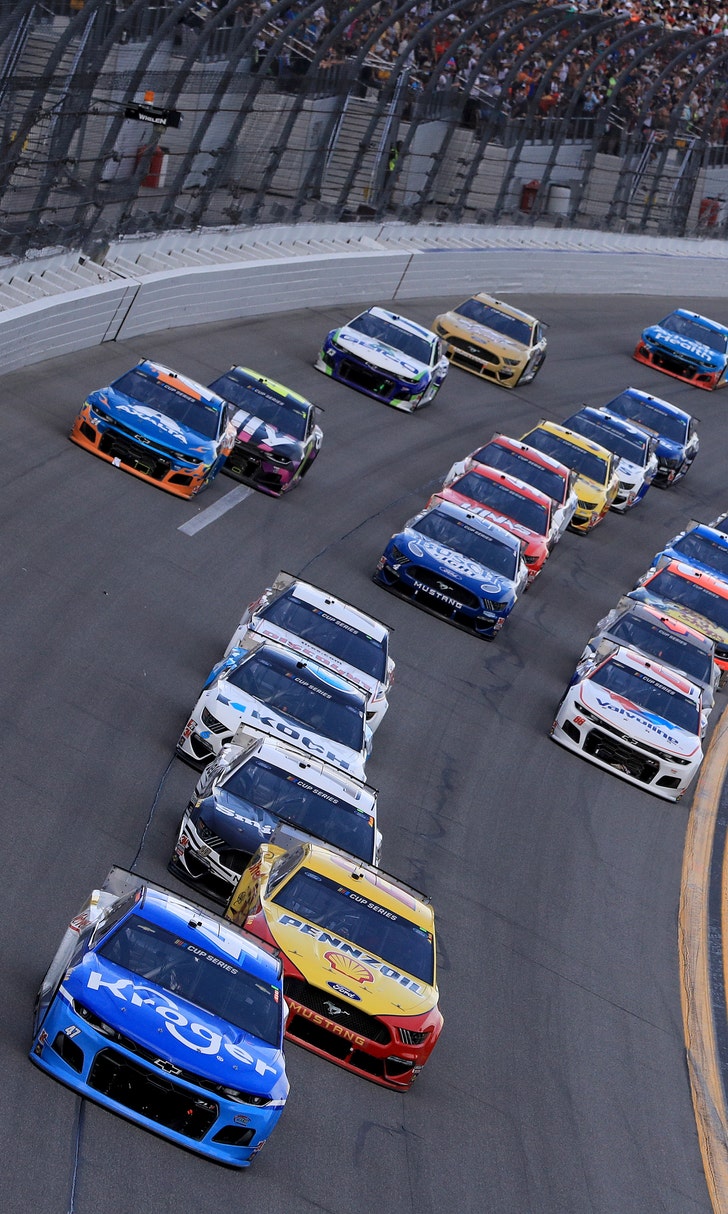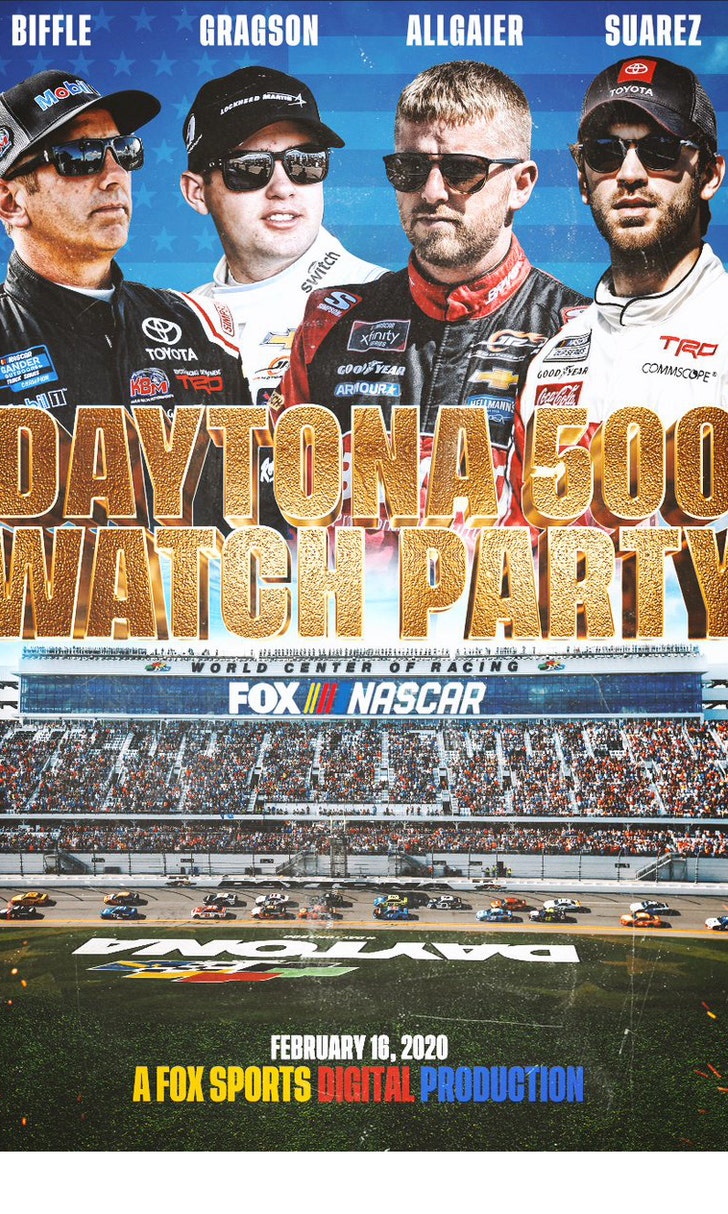 The Daytona 500 Watch Party!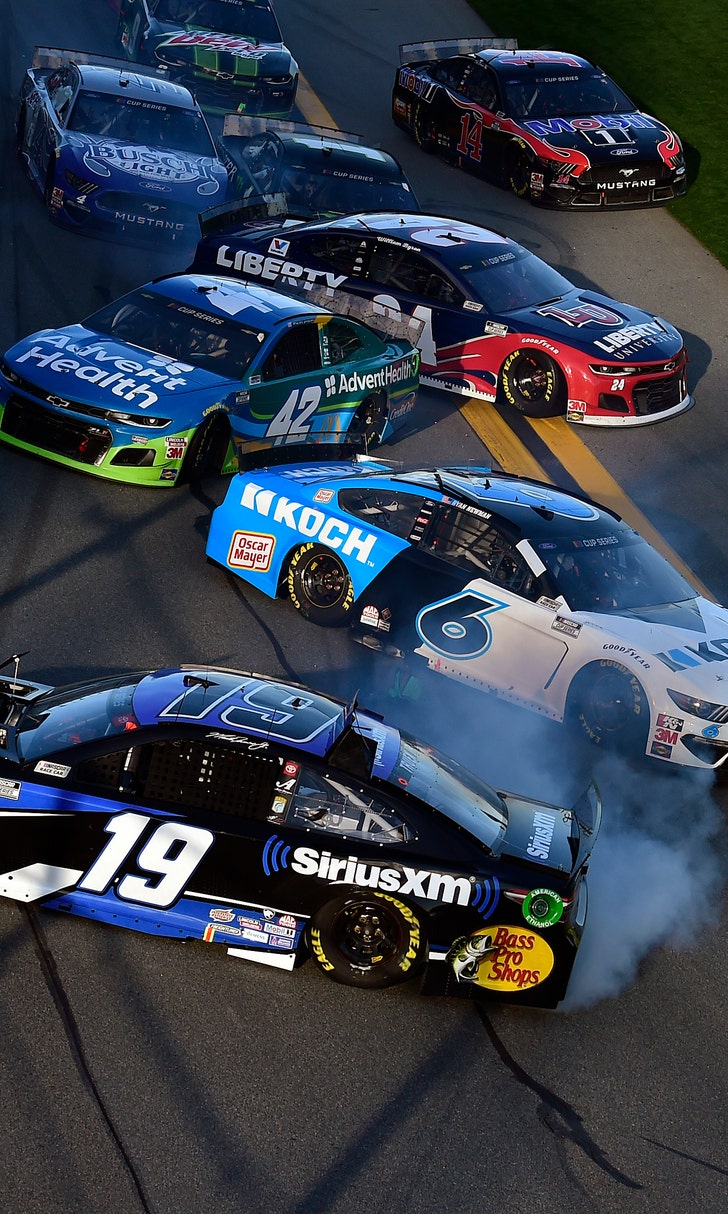 The Numbers Game At Daytona