NASCAR Cup Series
NASCAR Cup Series
Pure NASCAR
Published
Aug. 21, 2012 1:00 a.m. ET

The name of Sunday's race was the "Pure Michigan 400" but quite honestly, I think it should have been called the "Pure NASCAR 400." That was another unbelievable weekend of racing, especially considering the fact we were coming off an exciting finish at Watkins Glen that saw Kyle Busch spin and Marcos Ambrose win.
Even though we had raced there a couple months ago, Michigan was still somewhat of an unknown because of the repaving. On top of that, Goodyear was bringing a different tire to this event to help eliminate the blistering of the tires they were seeing in the first race.
While both Pocono and Michigan surprised me of how they slowed down, you still have to remember that Mark Martin won last Sunday's pole position at nearly 200 mph. Sure, that is more than 3 mph slower than Ambrose's Michigan qualifying run in June, but hey, 200 mph is still 200 mph. For Mark to do that with a harder tire than in June told me the track hadn't really slowed down that much.
Hitting 200 mph is always impressive, but what is even more impressive is Martin doing what he is doing at 53 years old. Mark is the Harry Gant of the modern day. For you newer fans, Harry went on a winning spree in the early '90s that was exceptional for a driver at that age. (He won four straight September races in 1991 at the age of 51.) So Mark is an exception to the rule that once a driver gets over the age of 40, he slows down. Mark is just an exceptionally great driver and this was his fourth pole in 2012, believe it or not. Someone mentioned to me recently that 50 is the new 40 and Mark is living proof of that.
When they dropped the green flag Sunday, Mark took off and had the field covered. He served notice to everyone in the garage that his winning the pole wasn't a fluke. But then came one of the weirdest wrecks we have seen in a while, ending Mark's day after 64 laps.
Coming off Turn 4, he spun, slid through the grass down onto pit road, and slammed his car into one of the openings on the pit wall that connects the garage area to pit road. We are all very fortunate that crew members and fans behind the pit where Mark hit weren't injured. It was a really scary-looking crash, especially how close it came to the wall slamming right into the driver's door.
Luckily that didn't happen as the corner of the wall caught the rear portion of Mark's car behind the driver's compartment. That is probably one of the softest places on the car. It's where the rear clip welds to the main structure of the car. That's why you saw the wall slice into that area pretty easily.
You have to also remember that there is a lot more protection around the driver's door. If you were to strip the sheet metal away, you would find the impact foam in the driver's door that is there to absorb and dissipate energy, like what we saw Sunday. Plus the roll bars around the driver all have metal plates so it's almost like having steel armor around you.
My point is this car is pretty much built to absorb driver-side impact, but I for one am thankful that Mark didn't test that out on Sunday. I've reminded you many times that safety is a moving target. You can never be complacent and think "well that's safe enough" because the minute you do, something bad happens.
I've also told you these cars have a habit of finding places on the track where there aren't SAFER barriers. Remember a few years ago when poor Jeff Gordon was finding those places at a few tracks. Well guess what? On Sunday, a new place has popped up. So Michigan (and quite honestly, all the other tracks) must work together with NASCAR and evaluate areas like this in the future. I feel very confident everyone will put their heads together and come up with a solution.
Back to the action on the track. After Mark crashed out it really became anyone's race to win. Teammates Jimmie Johnson and Dale Earnhardt Jr. had strong cars but started from the rear of the field. Jimmie's was due to an engine change, while Dale Jr.'s was due to a spin on the track in practice. That actually marked the second consecutive week of spinning out for Dale Jr. By the time Martin wrecked, those two Hendrick drivers were in position to make a run at winning the race.
What was really interesting was Dale's postrace interview, where he said that his top-five finish (he finished fourth) was probably one of the most important finishes of the season to him personally. He felt he had made a couple driver errors these last two races and wanted to eliminate that and get momentum going forward this close to the Chase.
I know some folks are upset for Jimmie for not doing an interview after his engine let go with him leading the race in the final 10 laps. But I don't blame him. He was upset. I've been in that very situation. You are angry, you are frustrated and you are simply setting yourself up for digging the hole deeper by venting at the media. I think he did the right thing. He just didn't say anything at all.
Put yourself in his shoes. You are only five laps from winning the race. You are only five laps from winning at a track that is on a very short list of tracks you have never won at before. You are five laps away from gaining three more bonus points to carry into the Chase and BOOM, your engine lets go. How frustrated would you be?
So give Jimmie a pass on that one. He is one of the most gracious guys in the sport and has been a role model of what we all want and expect in our champions when it comes to representing our sport. Jimmie was just disappointed and I can definitely understand that.
Certainly Jimmie's breaking was also the break that Greg Biffle and Brad Keselowski needed. Those two had a duel going right there at the end with Greg ultimately coming out on top. That was car owner Jack Roush's 12th Cup win at Michigan. That's really impressive.
I do think I need to warn the young Mr. Keselowski about something. He has made some comments recently that maybe the Hendrick teams, in particular the No. 48 team, are doing something the other teams in the Cup garage aren't. It seemed to come off as he was implying it was something against the rules.
I just think Brad needs to be careful about what he says about Jimmie and crew chief Chad Knaus. Both these guys have ice water in their veins and have the five consecutive championships to prove it. Getting into a little mental warfare with those two just might not be the best thing to do.
I just know back in the day when I complained to NASCAR about someone else's car and what they might or might not be doing to it, they were very quick to tell me to go work on my race car and they would handle everything else.
Don't get me wrong. I like Brad. I like how feisty he is and I like how he has no issue speaking his mind. That said, taking on five-time champions who probably don't take too kindly to you speaking of their car as possibly in violation of the rules is probably not the best play right now. Just a little word of advice for the young butterfly there.
I also couldn't believe that Jeff Gordon got upset with his teammate Dale Jr. That No. 88 car was fast and it was on the move. He caught a bunch of cars, one of which was the 24. Dale went to the bottom and made what was to me a great pass. I didn't see him putting anyone in harm's way. He wasn't slamming into anyone or cutting anyone off.
I think Jeff is just frustrated. This has probably been the strangest and hardest year for our four-time champion with the way some of these races have turned out for him. Throw on top of that his slide in the wild card standings and the pressure of knowing he will probably miss the Chase unless he can win at least one of these remaining three races. I am a Jeff Gordon fan and I definitely can understand his Frustration Meter being pegged right now, but I definitely didn't see Dale Jr. do anything wrong Sunday.
Now we are going back this weekend to the revised concrete coliseum known as Bristol Motor Speedway. They have been working on the track trying to rough it up and take away some of the grip. It will be interesting to see how the changes play out. The Truck race is Wednesday night, Nationwide race on Friday night and then of course the Cup race Saturday night.
I think the drivers are going to find that the Bristol track is not all that much different from what it was in the spring. Trust me, it doesn't need to be all that much different to make it really, really exciting.
Speaking of the Truck series, congratulations to Nelson Piquet Jr. He and his team gambled on fuel and it paid off big time. Nelson got his first win in the Camping World Truck series. That was a heck of a bounce-back after spinning on Lap 56 to take the checkered flag.
Also a tip of the hat to Justin Allgaier, who won the Nationwide Series NAPA Auto Parts 200 at Circuit Gilles Villeneuve for his first win of 2012. It also marked his first win on a road course and now he has three wins in his career. He took the lead from No. 22, Jacques Villeneuve, on the final lap and then held off No. 12 Sam Hornish for the win.
Finally, welcome back to Gil Martin, who once again has taken over as Kevin Harvick's crew chief. I never really understood splitting those two up in the first place. They really are like Jeff Hammond and I were. We were always better together than we ever were apart. We just always seemed to get the most out of each other and I see that same trait with Kevin and Gil.
So it's on to Bristol with only three more races before the field is set for the 2012 Chase. It's going to be exciting to see who makes it and who doesn't. There's a lot of pressure and a lot on the line. So get ready for Saturday night because it's time once again for the Bristol Stomp, baby!
---
---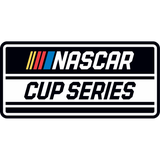 Get more from NASCAR Cup Series
Follow your favorites to get information about games, news and more
---