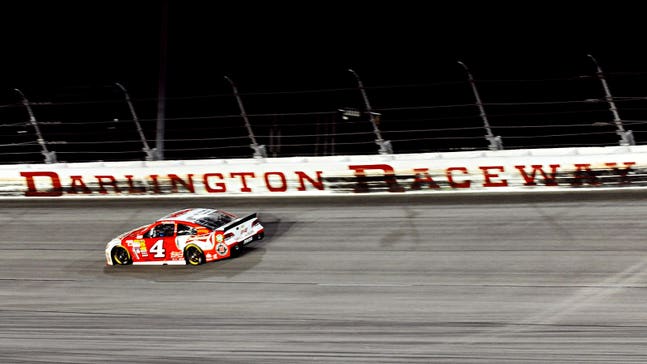 NASCAR adds new rules packages for four additional tracks in 2015
Published
Jul. 7, 2015 4:24 p.m. ET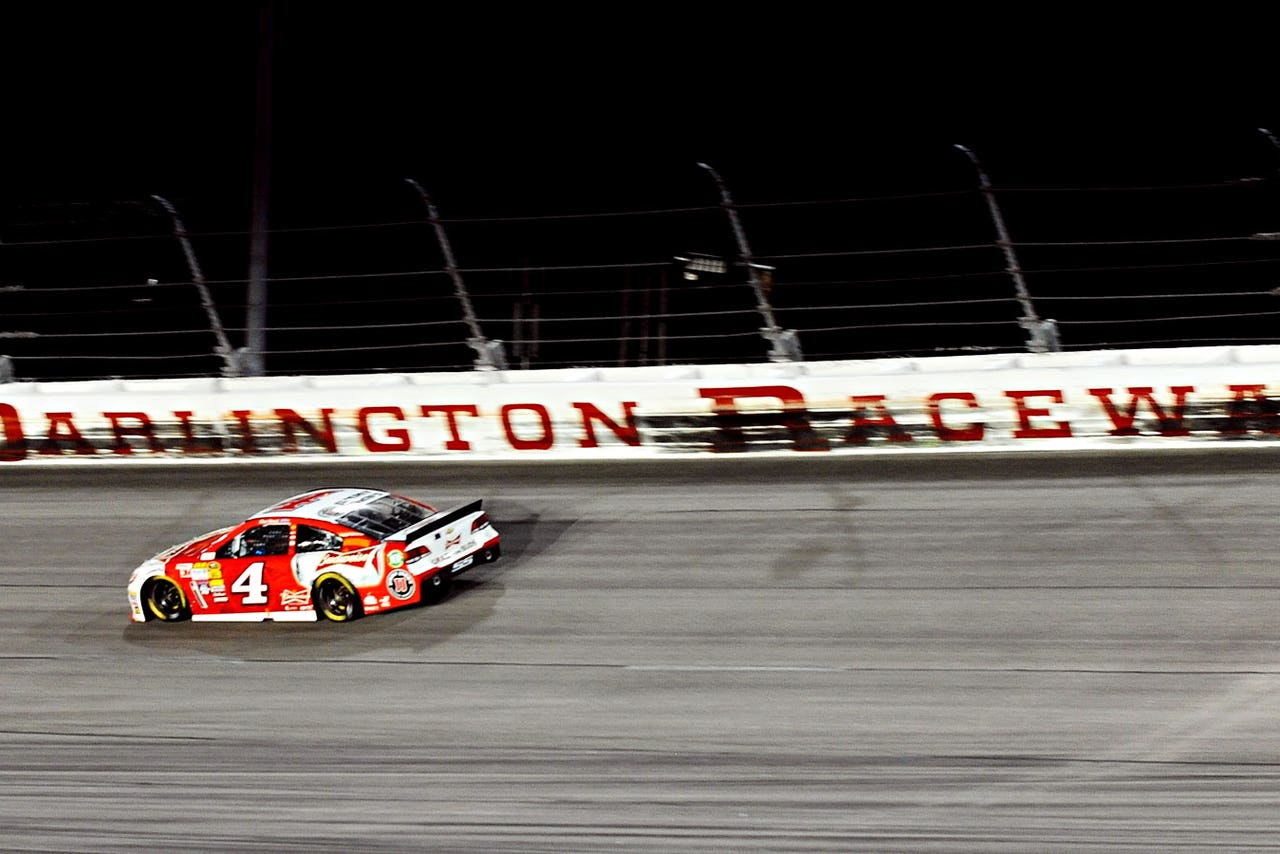 NASCAR executive vice president and chief racing development officer Steve O'Donnell said Tuesday that the sanctioning body will add new rules packages at four more tracks between now and the end of the 26-race NASCAR Sprint Cup Series regular season.
In a late afternoon teleconference Tuesday, O'Donnell said new, track-specific rules packages will be added to races at Indianapolis Motor Speedway, Michigan International Speedway, Darlington Raceway and Richmond International Raceway.
Indy and Michigan will use the same package, which will include a nine-inch rear spoiler with a one-inch wicker bill, a two-inch front splitter and a 43-inch radiator pan. This package will increase aerodynamic drag and slow the cars down by about 10 miles per hour, O'Donnell said.
The Darlington package will consist of the same low-downforce aero package being tried for the first time this weekend at Kentucky Speedway in conjunction with a softer tire. At Richmond, which is the final race of the Sprint Cup regular season, there will be a tire change only.
"We've worked with the race teams to ensure that they've been afforded extended practice time at each of the events, and we're also finalizing the event schedules that we'll obviously share with all of you beyond Kentucky for these events," said O'Donnell. "So again, I think it's an example of the industry continuing to be nimble, continuing to be collaborative in an effort to put on the best racing possible for our fans, and we'll continue to have that dialogue as we go forward."
O'Donnell said no decision has been made yet about whether there will be rules changes for any of the 10 races in the season-ending Chase for the NASCAR Sprint Cup.
"I think all options for us are still on the table," O'Donnell said when asked about the Chase. "Obviously we want to see what happens at each of these events. Currently these are just race-specific rules that we're looking at, but no final decisions have been made on that."
Although final decisions haven't been made, O'Donnell said discussions continue about changes for Chase races.
"It would have to be something that we all felt we have enough lead time, we could implement and it was the right thing to do across the board for the sport, and if that was the case, we'd go ahead," said O'Donnell. "Ad I'd say in that case, it would have to be something that we believe made sense for 2016 for those venues, as well, so we wouldn't kind of change something for the Chase and then change it again for those venues for '16. That's kind of the conversations that are ongoing now with the race teams."
---
---