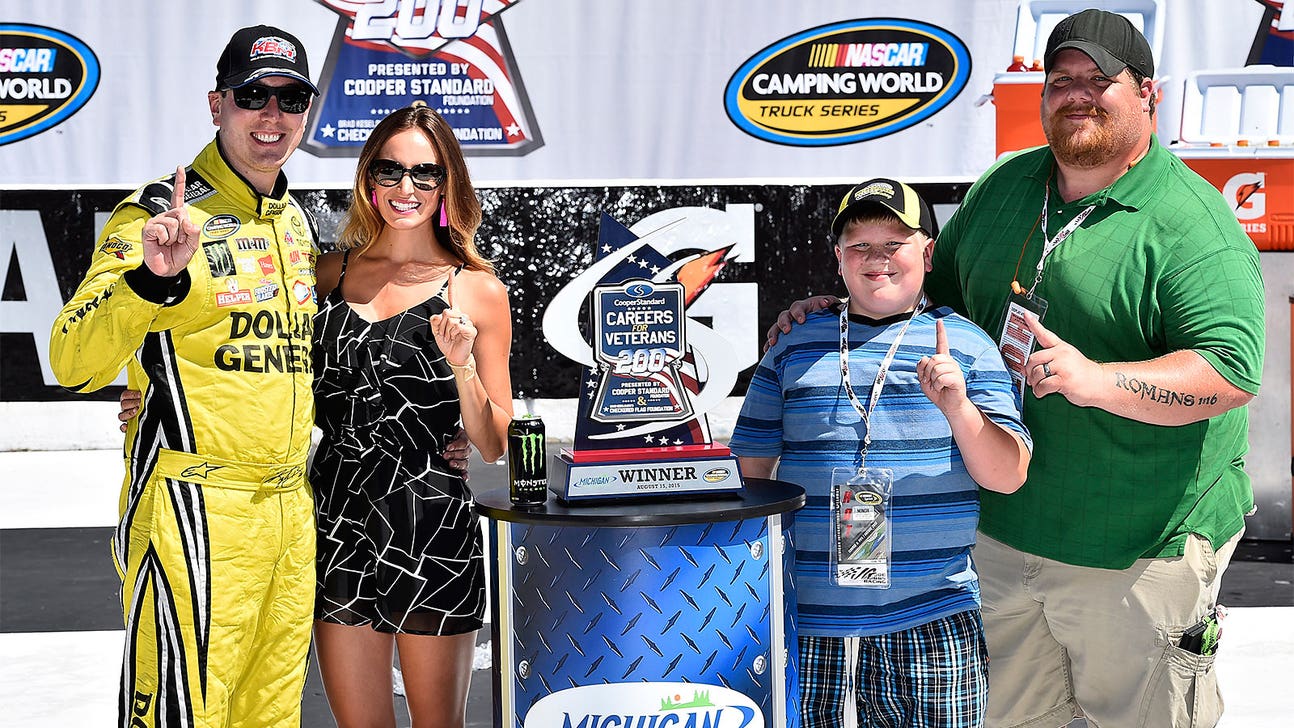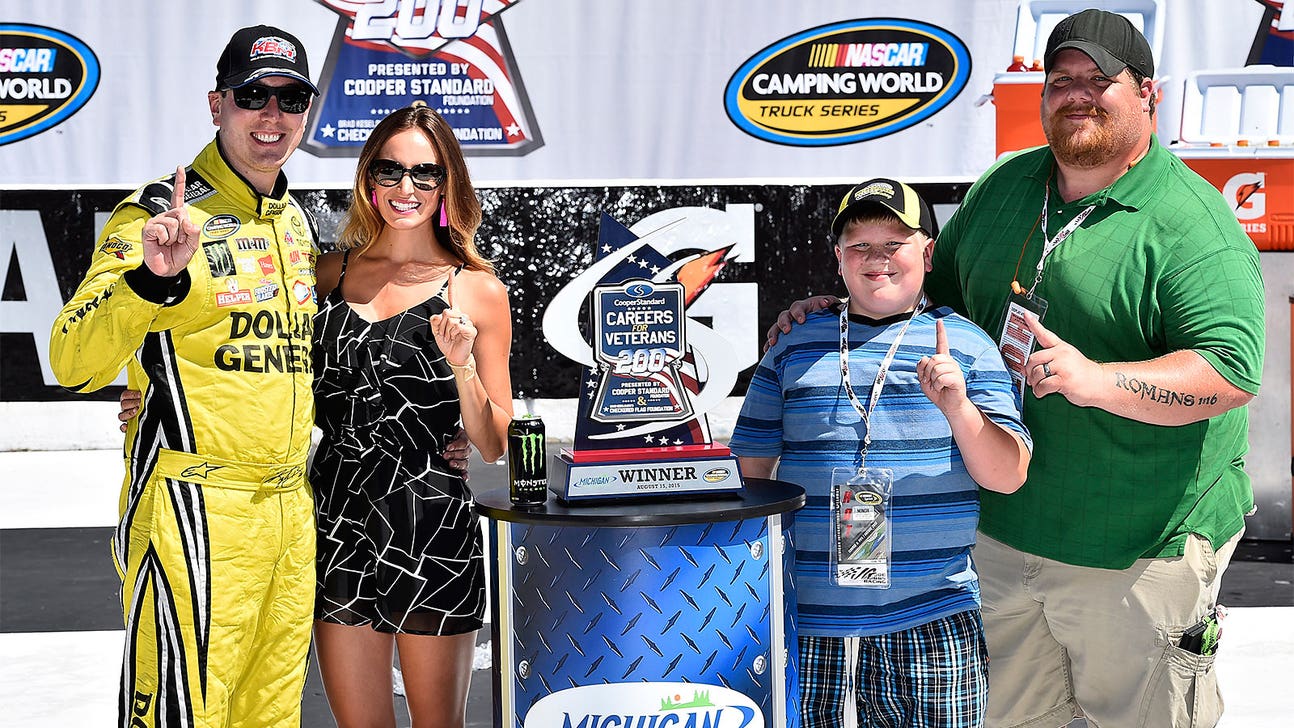 Kyle, Samantha Busch give 11-year-old victim of cyber bullying unique experience
Published
Aug. 19, 2015 2:30 p.m. ET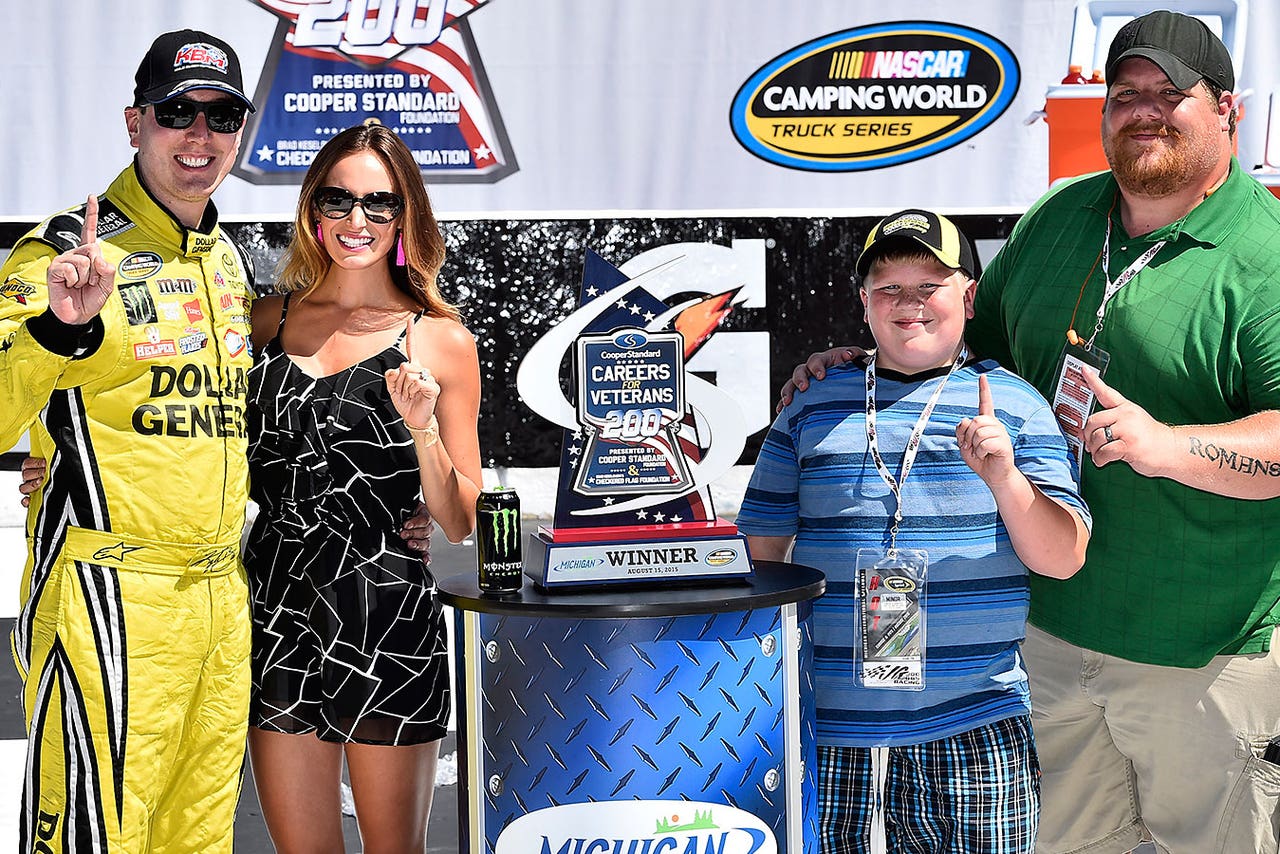 The Internet can often be a terrible and cruel place. Some folks, but certainly not all, use the security of being anonymous to beat down others through harsh comments and cyber bullying.
That is what 11-year-old Logan Fairbanks found out the hard way.
Logan and his father, Josh, started a YouTube channel that featured fun pranks on each other and other family members. However, as their videos began to go viral -- one of them garnering 11 million views -- more and more hateful comments began to show up in the comments section. 
While Josh shielded his son from the worst of it, Logan saw enough hatred spewed his way and decided to do something about it. Instead of matching hate with hate, Logan took a different approach. He created another video in which he read the comments his father kept hidden from him, the most hateful of the bunch.
"I warned him from the first time we started," Josh said of the hateful comments online. "I knew the depths of how people would be with Internet comments, and it didn't matter if it was a video of a puppy or an open field. It didn't matter. People leave negative comments because they want to leave a mark. I warned him, so he was prepared."
The comments, which he saw for the first time, included messages such as, "I hope you die," "I hope you get cancer," and much worse that do not deserve the light of day.
Logan read the comments on video and told the people who left them that he will not be affected by them, while encouraging those who are victims of cyber bullying to not be moved by hateful words.
"The biggest thing we wanted him to know was to humanize bullies," Josh explained. "Not everyone comes from a good upbringing and not everybody has a solid home front. That was the No. 1 thing I wanted to communicate to him; there aren't people that are naturally bad or evil. It's usually just their circumstances make them act a certain way. That softened him up a little bit in not wanting to be visceral in his response. When you pity the bully, it's hard to come back at them because you see how sad they are and that's why they're coming at you." 
Logan's video took off like wildfire, drawing the attention of Valerie Jarrett, senior advisor to President Barack Obama. As a result, Logan and his family were invited to the White House, toured the Oval Office, sat at President Obama's desk and even toured the Situation Room. 
As news spread of Logan's story, network morning shows picked up the story. That is where Samantha Busch, wife of NASCAR driver Kyle Busch, learned of Logan's incredible tale.
With Busch being one of the most polarizing drivers in NASCAR, Kyle and Samantha know all too well how hateful messages can be on social media. Inspired by Logan's actions and video, Kyle and Samantha reached out to his family and invited them to last weekend's races at Michigan International Speedway, providing a full behind-the-scenes experience.
"I saw his video, watched it and was just so proud of how he handled that," said Samantha. "Kyle and I, we've gotten our fair share of cyber bullying, to say the least. I was just so proud that at such a young age that he stood up for himself, but didn't sink to their level and he just handled himself so maturely." 
The Fairbanks family lives about 100 miles from MIS, and while the father and son are not diehard NASCAR fans, they agreed to come along for the once-in-a-lifetime experience.
Josh explained the family was also invited to be on a television show on the same weekend of the race, but nothing could keep them from the racetrack.
"We already accepted one invitation, and I don't care if it was Oprah, we would have still said no," he said. "Samantha invited us here and we were committed to the weekend. Logan is very humble and sometimes I wonder if his gratitude isn't expressed because he's very mellow and laid back. He's always been very heavy on being so thankful that the message got out there."
Kyle and Samantha provided "hot" passes to the family, getting the Fairbanks a behind-the-scenes tour of the hauler and garage area. The family sat on Busch's pit box during the Camping World Truck Series race and were given a pace car ride around Michigan International Speedway on Sunday. 
"It's been really cool, especially considering this is my first time at a race," Logan said of his unique experience. "It's just been awesome the first time being at the racetrack having pit passes and stuff. I'm just glad the message got out there and people know that I didn't do it just for the rewards; I did it for the message."
The Fairbanks family picked a great weekend to hang out with Kyle and Samantha.
After touring the track on Friday, they were sitting on the Kyle Busch Motorsports pit box when Kyle took the truck to Victory Lane. The family was able to celebrate with the Busch family and pose for pictures next to the winning truck and trophy. The Fairbanks were also able to visit Victory Lane on Sunday when Busch's Joe Gibbs Racing teammate, Matt Kenseth, won the Sprint Cup Series event.
"It was really neat to just be able to reach out to him and his dad and invite them to come on out to the speedway and see if they were wanting to. Lo and behold, they took our invite and they came on out here today, and so far, so good," Kyle said after his winning drive on Friday. "They had a good time here hanging out with Samantha, she toured them around. They did some hauler tours and they were in our pit box for the whole race and just kind of hung out. It was nice to be able to win a race and get him in Victory Lane and show that there are nice people in this world.
"Glad him and his dad decided to come on out. They're really nice and really cool to hang out with and just talk to and see what they're interests are all about," he said. "Logan is not much of a NASCAR fan; we're trying to turn him into one. He says he's watched a few races before, but never really paid much attention. We'll see if I can become his favorite driver or if somebody else will."
---
---