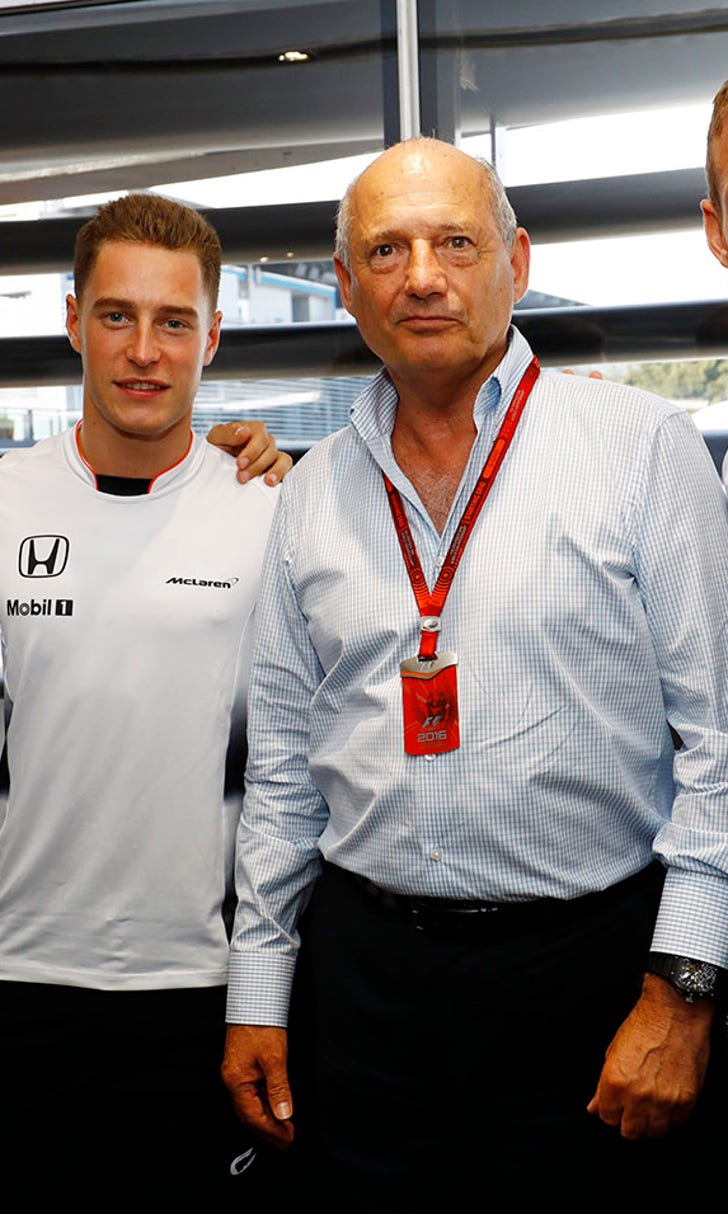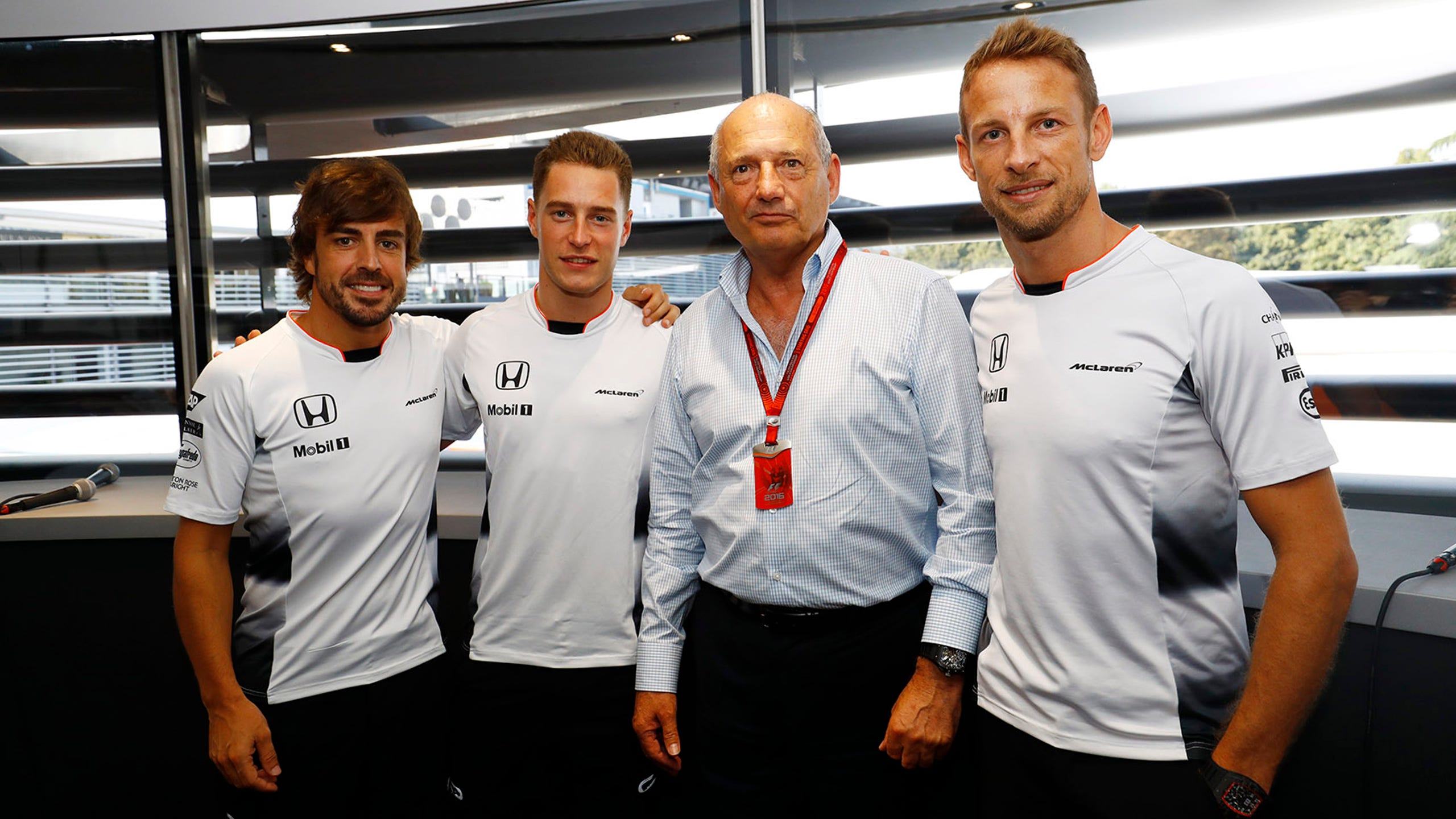 New deal perfect for Jenson Button and for McLaren, says Ron Dennis
BY foxsports • September 3, 2016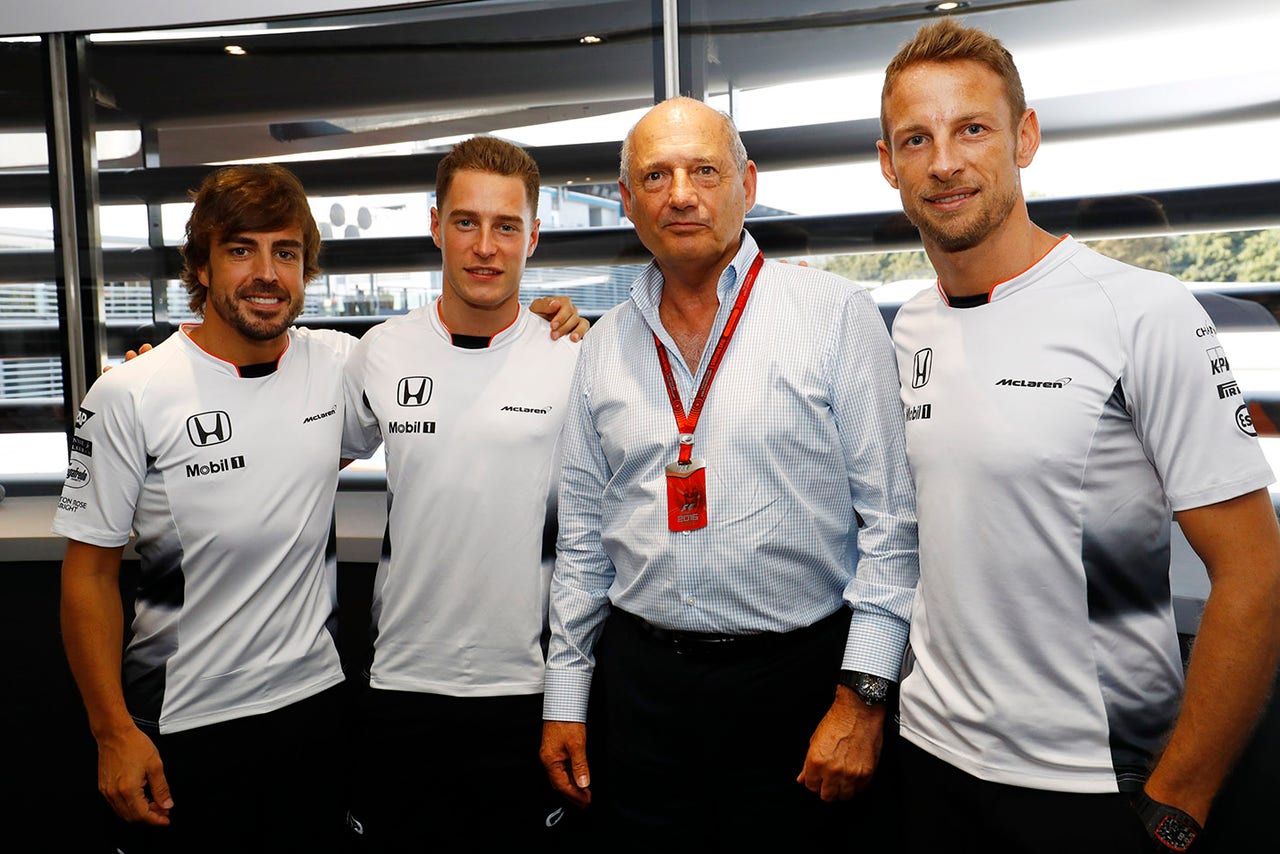 Ron Dennis stressed that Jenson Button's new two-year deal with the team is perfect for both parties after various options were discussed.
Dennis has insisted that, while he is taking time out, the former World Champion has a genuine chance of racing again for McLaren in 2018.
He explained that having talked to Button in Spa, he realized how much he would benefit from a year out, and suggested that the new deal was also potentially a way for Button to overcome his "addiction" for F1. In other words, he won't just exit the sport overnight as so many drivers do.
"To avoid any confusion, forget the word retirement, that is not in the vocabulary, that isn't what we're saying," said Dennis. "Jenson is one of the team's drivers for the next two years. If Jenson's needed to drive next year for any reason, he will drive.
"What does that mean? That means you've got a super fit guy. There's absolutely no question, you look at the races, you look at qualifying and everything, Jenson is more than capable of winning races, winning Grands Prix, right now. But it's not the physical, it's the mental side. Not the lack of determination to win, but just the constant grind of being in F1.
"We talked, and it's actually a very, very practical and logical solution. It lets Jenson get his mind balanced and re-established and relaxed, and then look at the future.
"When we were talking about it it was an up and down emotional conversation. This is something supported at all levels or our organization, and also with Honda. We think it's the perfect solution for the circumstances that exist within our team at the moment."
Asked about Button's place in the team's history, he said: "You all know he is a fantastic guy, you witness both in and out of the car what a complete driver he is. And you know, F1 is an addictive sport. Stopping any form of addiction is challenging. This offer, which I made to Jenson and which he took, really reflects the esteem in which the whole team holds him. He's a really fantastic guy.
"There's no reason why he shouldn't come back and race in 2018. The only thing he was hesitant about, was hankering for a break. It didn't have to be a complete break, this was an innovative way to provide the team with all the advantages of having Jenson within the team, complete with the ability to drive if necessary, and give him what he wanted, which was a bit of relaxation time, to enjoy some of the things which he hasn't been able to enjoy to date."
Dennis was keen to make a distinction between the deal Jenson has and previous examples of drivers who left F1 and returned.
"The subtle difference between those drivers that have gone before and taken a year off, and there's Prost, the Raikkonens, other drivers, they never had a contract. They went away and they came back, but they never had a contract like this way. It's a very creative imaginative con tract that works so well for both of us.
"Prost didn't leave with a contract in his hand. There's a big difference because if you don't have a contract with a driver, you can't immerse him in the development of a car. You don't know where that's data going to go. As Jenson alluded, he is going to be in the simulator, he will come to some races. He's contracted to drive next year, if needed, and it's a very focused approach to how we climb back to competiveness, this is just one part of how we intend to get back to where we've enjoyed our performance in the last. We are getting there, this is part of it."
Dennis was keen to discount the suggestion that Button's option for 2018 is a form of insurance, for example, should Fernando Alonso leave the team at the end of next season.
"You think through everything, but this isn't the purpose of this series of contracts. The reality is Jenson's got a helluva lot to offer the team. And to be honest when we started to talk - we initiated this conversation in Spa - it wasn't black and white. There is no place in F1 for anything other than black and white, and therefore you default into, 'Well if you're not really committed...'
"But at the end of the day the moment that the opportunity of getting a year to chill, it was, that sounds really good. This is not designed to be an insurance policy on anything. It was designed to be an innovative strategy for our driver line-up for next year, and that's exactly what it is. And beyond."
---
---