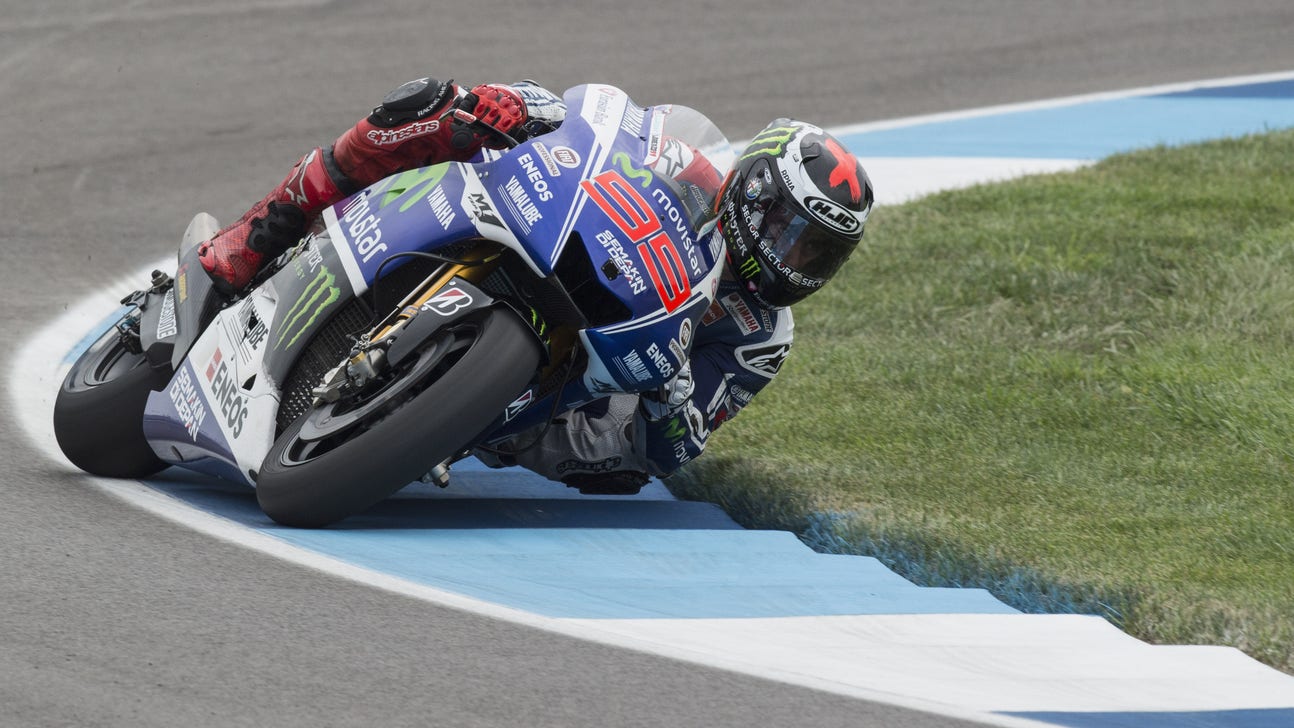 MotoGP: Lorenzo hoping for winning surge
Published
Aug. 9, 2014 3:38 p.m. ET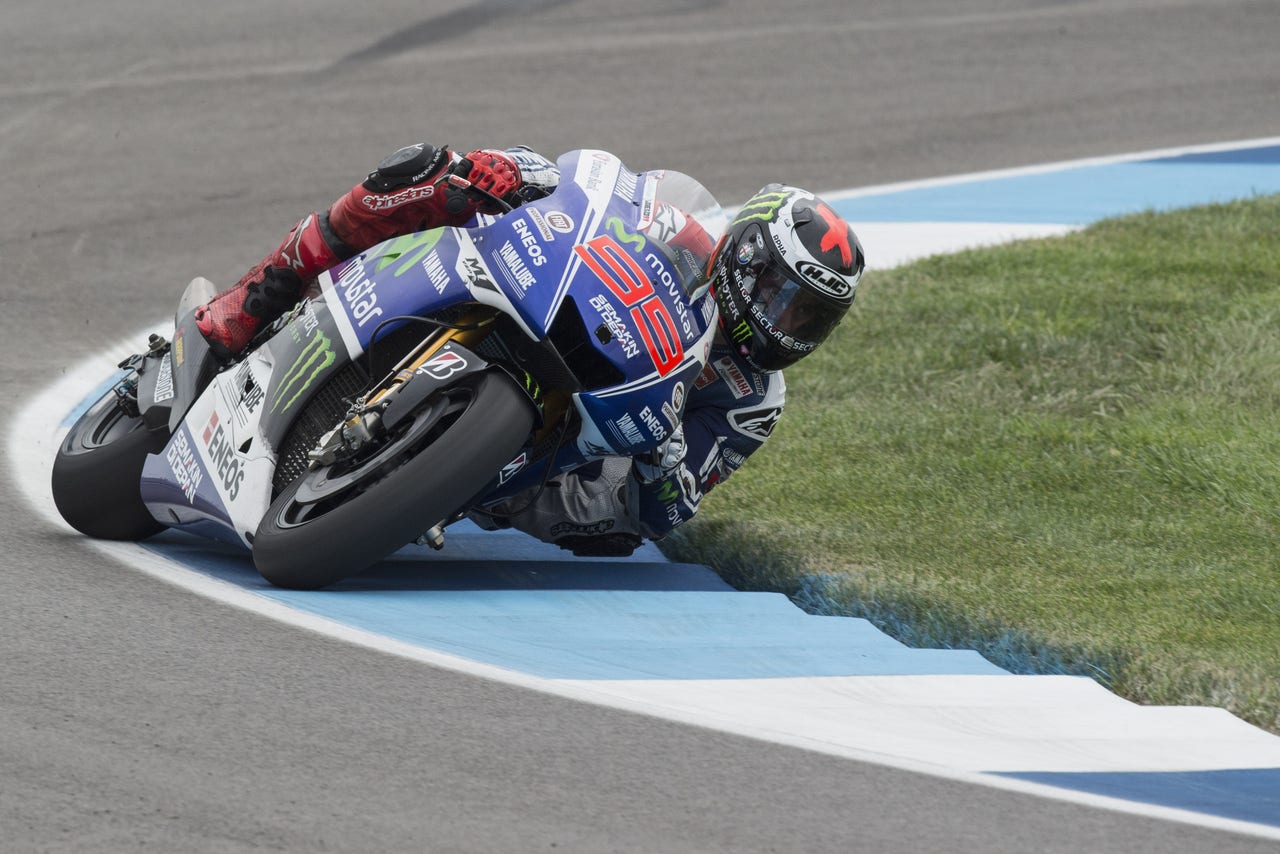 Jorge Lorenzo is hoping to use a strong performance in Sunday's Indianapolis Grand Prix as a springboard for a late-season surge in the MotoGP championship.
Lorenzo will start third on the front row, having qualified just 0.2s behind pole winner Marc Marquez. Ducati rider Andrea Dovizioso will start from position two on the front row.
Lorenzo knows he has the talent to beat runaway series leader and Honda rival Marquez.
He showed that last year in winning five of the final nine races and coming within four points of claiming the world title from Marquez, who is so far unbeaten in nine races this season.
Lorenzo's 2013 surge began at the Indy GP when he finished third to Marquez after two surgeries to repair multiple collarbone fractures.
His winning streak including victories at Silverstone, Misano, Phillip Island, Motegi and then the final race in Valencia.
What has made Lorenzo's form slump over the first half of the 2014 season - he has no wins in nine races - is his stunning career statistics.
From 111 MotoGP races, Lorenzo has won 31 times, equalling the win record of American legend and 4-time world champion Eddie Lawson.
All of Lorenzo's wins have come with Yamaha since he joined in 2008. 
"I have a lot motivation to make a strong second half of the season," said Lorenzo, who won world championships in 2010 and '12.
"At Indy last year I started to do very well and be very fast after my collarbone injuries and this year I hope it will be the same.
"This year I have a had a lot of problems in the first part of the season but this is has only made me stronger, to learn from my mistakes.
"I am not in bad way and I think now I am really fit and have done a lot of training in the summer break, especially mountain bikes."
Lorenzo's problems began even before his drastic crash out of the lead on Lap 1 of the opening race of the season in Qatar.
He missed a lot of preseason training with corrective surgery on his shoulder and wrist and was destabilized by the lack of feel from the latest heat-layer construction of the Bridgestone rear tire.
Now fitter and stronger and with a new two-year Yamaha contract confirmed, Lorenzo is determined to return to his best form.
There have only been rare flashes of his brilliance this season, notably a dynamic battle with Marquez in the Italian GP at Mugello when he finished a close second, his best result so far.
Lorenzo last won at Indy in 2009, winning by nine seconds.
************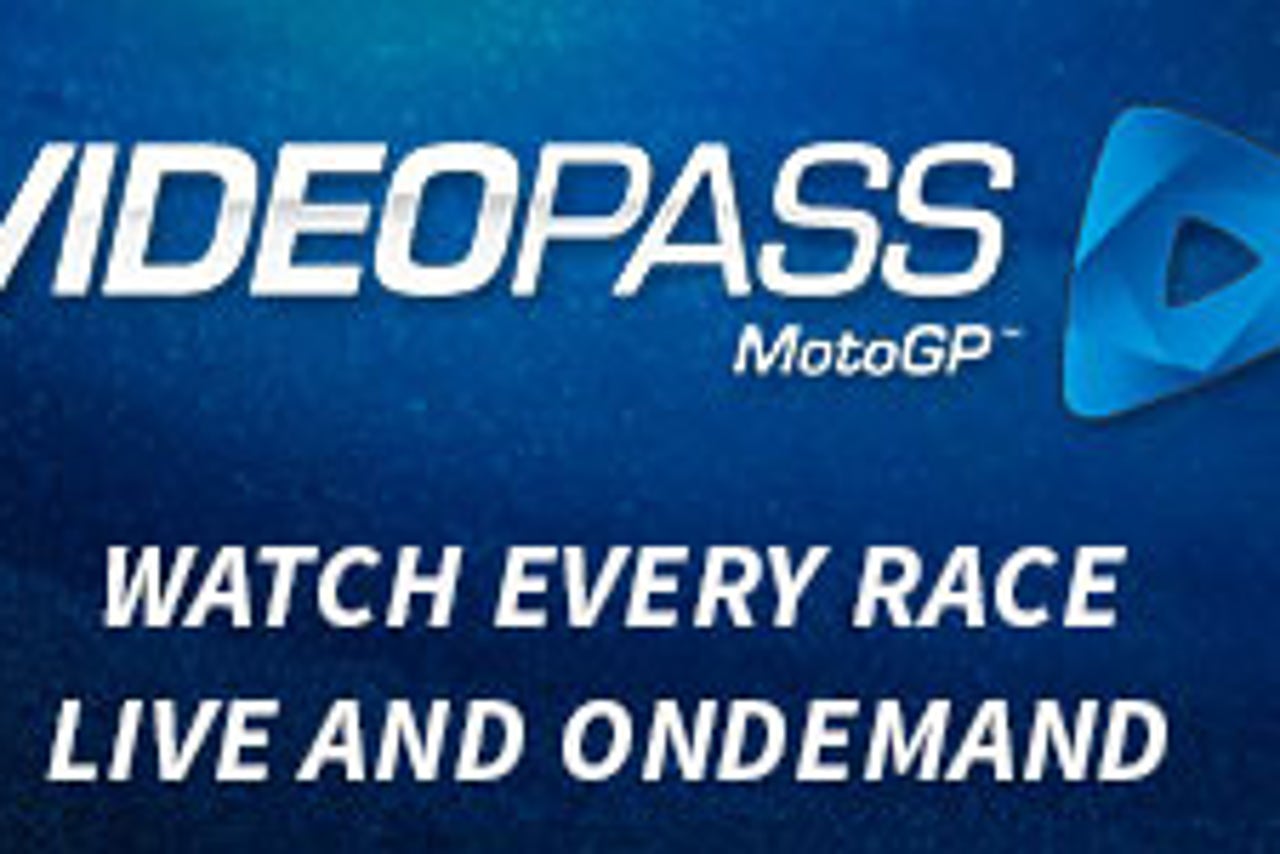 Want to take your MotoGP viewing experience to the next level?
The MotoGP Videopass allows you to watch all three MotoGP categories live and OnDemand from the comfort of your own home or on the go via your tablet or preferred mobile device. In addition, you can enjoy more than 22,000 videos from 1992 to the present day including full races, interviews, summaries, reports and much more.
Click here to access MotoGP's Videopass for half the regular price for the rest of 2014.
---