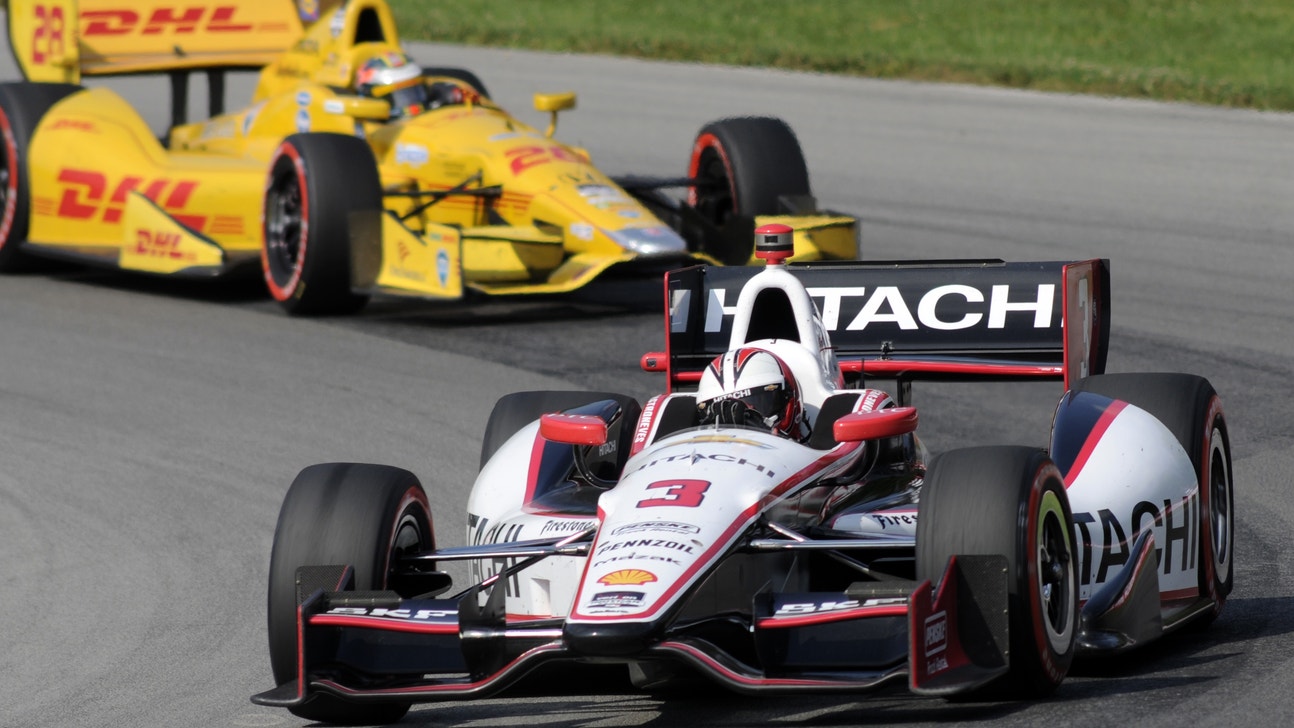 IndyCar: Castroneves, Hunter-Reay lose points to Power in Mid-Ohio
Published
Aug. 4, 2014 5:15 p.m. ET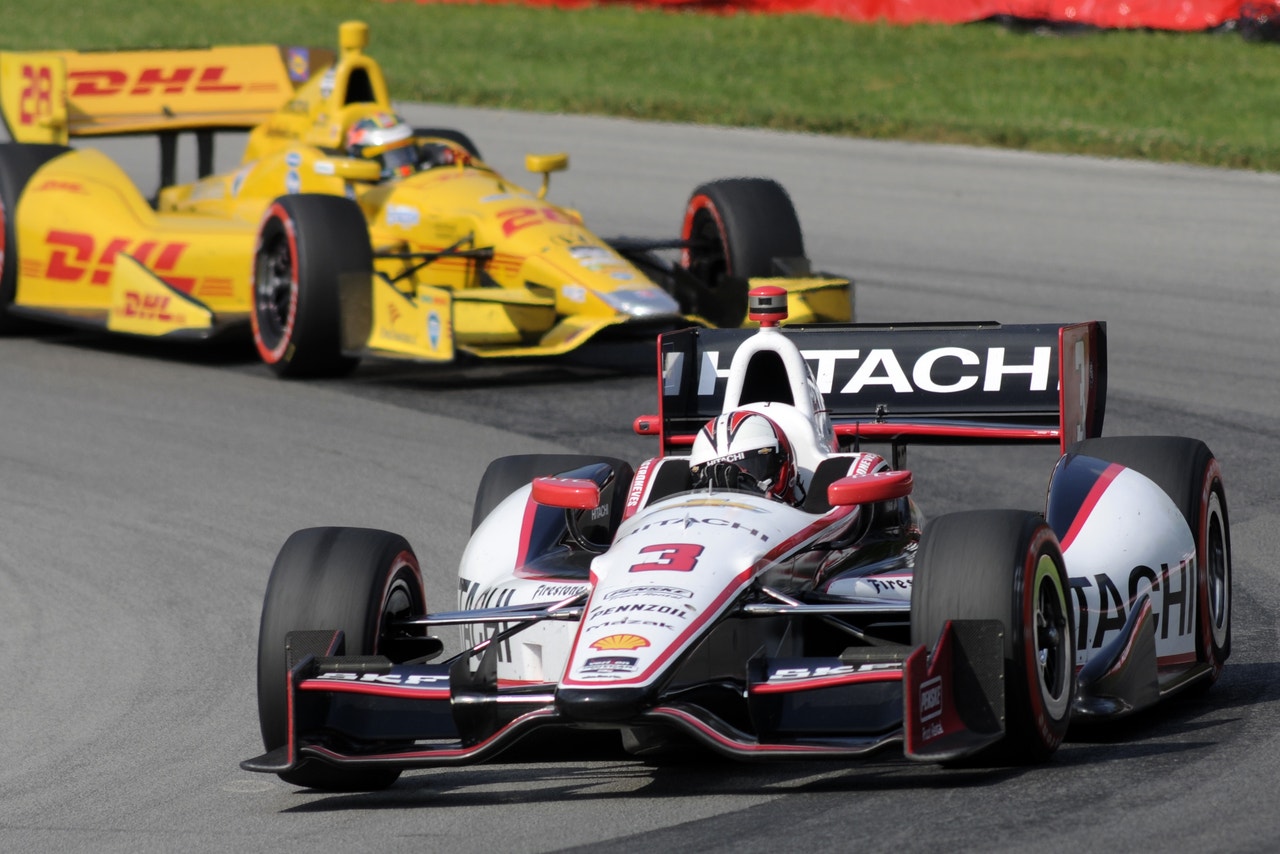 STEAM CORNERS, Ohio – It could have been a day when the Verizon IndyCar Series championship race flipped for Team Penske driver Helio Castroneves. Instead, the three-time Indianapolis 500 winner had a modest loss in the standings, going from 13-points ahead of teammate Will Power to four points back.
Castroneves' problems began shortly after "Gentleman, Start Your Engines" when the electronics on his Chevrolet engine failed leaving his car stuck in neutral. As the field pulled away and ran the three pace laps, Team Penske crewmembers hurriedly tried to repair the problem.
When the green flag flew, Castroneves was stuck on pit road and it looked like he was doomed to a last-place finish. But that would change when Tony Kanaan got bumped in Turn 4, turning his car sideways creating a multi-car crash that took out Marco Andretti. The early caution allowed Castroneves' to get the problem on his car fixed and he started the race on Lap 5, four laps down to the leaders.
He would ultimately get one of his laps back but finished 19th. Combine that with Powers' sixth-place finish and Castroneves lost the points lead but is only four points behind Power with three races remaining.
"We had something in the throttle position sensor that wouldn't let the idle off so the guys did a good job to get us out four laps back," said team owner Roger Penske. "But we go into the next race 63 points up on the guys we need to worry about (Ryan Hunter-Reay). We have both of our cars up front and that is the key.
"I think the last three races will be good racing for everybody so it's all good."
Castroneves thought the initial issue was a quick fix but soon realized as the parade laps were continuing the throttle was stuck.
"I realized that was a bigger problem than I thought," Castroneves said. "If I had gone out there with a stuck throttle it would have been a big accident. There was nothing I could have done. It was very tough to run the entire race as the only driver on my lap. I tried to stay away from the other guys.
"It's a shame. We have to bounce back. It's not over. Now, we're playing offense. I'm four points behind and Will Power is the guy I'm racing. That is where I'm focused. I have never lost my confidence. It's just a shame it didn't start the way I thought."
Castroneves admitted memories of last year's "Lost Weekend in Houston" came over his mind when he lost a 25-point lead over Scott Dixon and left with a 49-point deficit.
"A little bit but the good news there is not one race there; there are three more left so that is something to realize," Castroneves said.
Power's sixth-place finish put him back in the points lead after a summer of self-inflicted mistakes had taken him out of the top positions.
"That was all we could do with the pace we had," Power said. "We were able to avoid the mayhem on the first lap. That's as good as we could get. We had some mixed up strategies there but we kept chipping away at it. To finish ahead of all the guys I'm fighting is the main thing. I need to keep doing that week in and week out to win the championship.
"But I have to go week by week. It's still going to come down to the last race with three or four guys in it. I'm going to keep my head down and see what I can do."
The driver who could have made the biggest gain in the points, though, was Ryan Hunter-Reay, who entered the race 69 points out but was in the lead by Lap 26.
But INDYCAR officials nailed him for a pit road speeding violation and that sent him to mid-pack. As he tried to race his way back to the front he spun off course in Turn 12.
Hunter-Reay, the 2012 IndyCar champion, finished 11th and is 63 points out with three races remaining.
**
Be sure to catch Bruce Martin's Honda IndyCar Report on RACEDAY on FOX Sports Radio every Sunday from 6-8 a.m. ET.
---