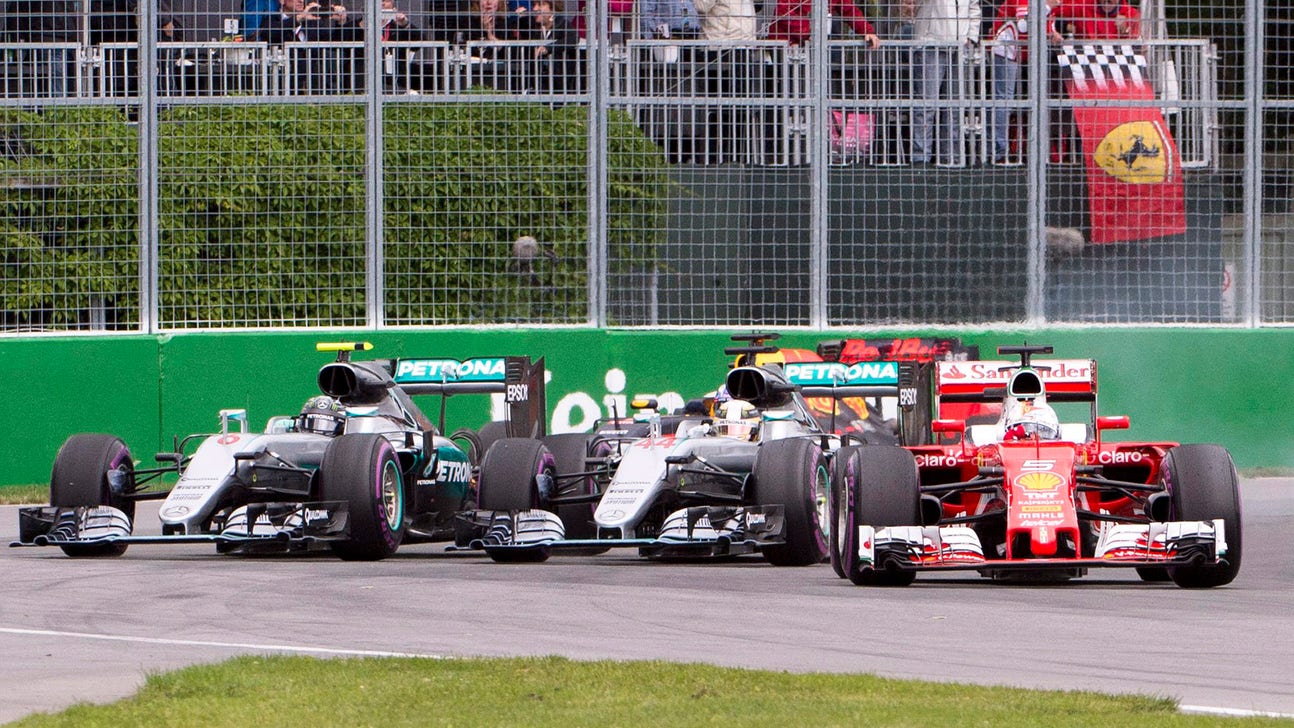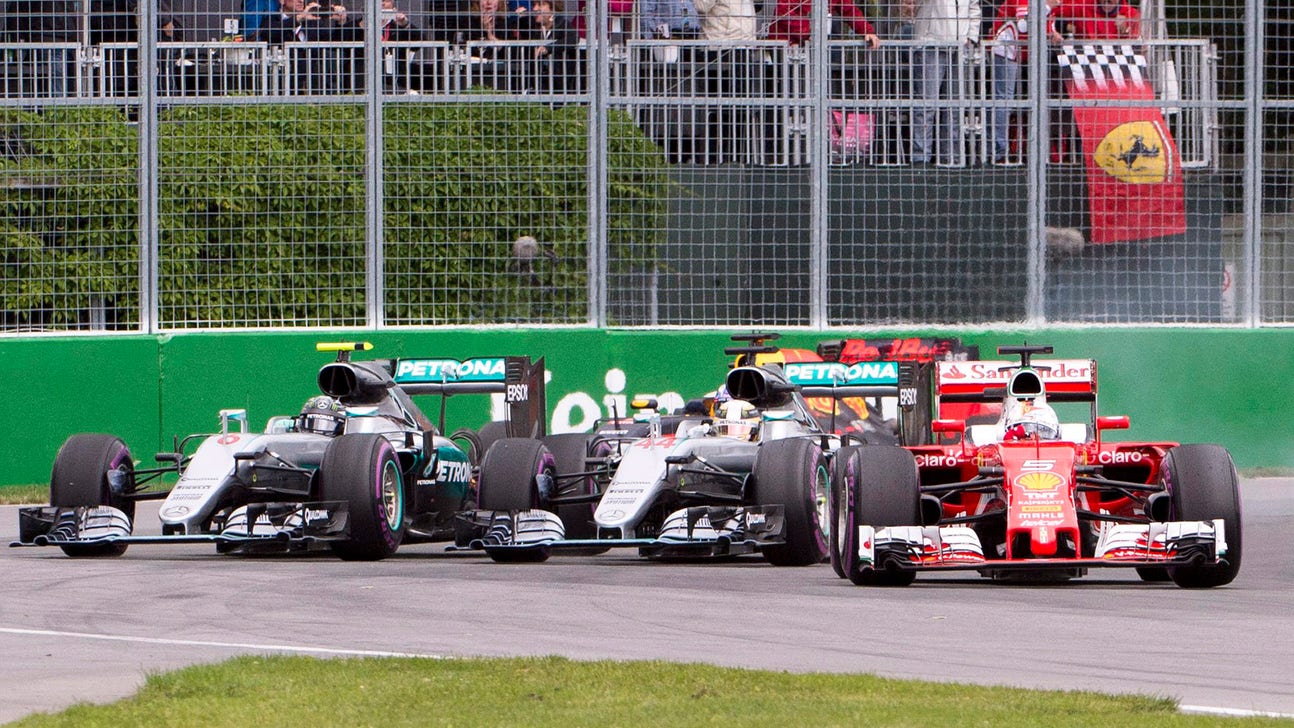 Hamilton admits 'this clutch is catching us out' after poor race start
Published
Jun. 13, 2016 12:38 p.m. ET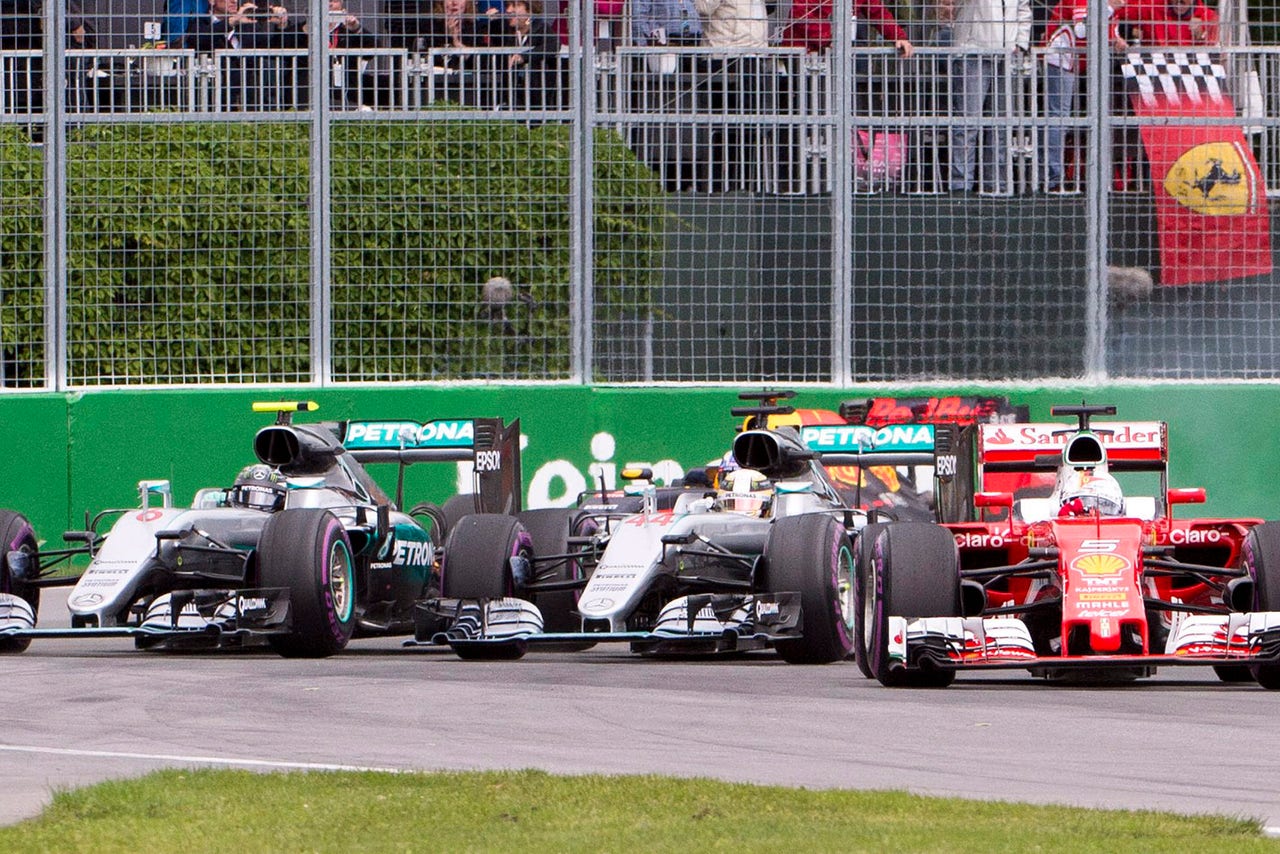 Lewis Hamilton's poor start in Canada was the result of a slipping clutch rather than any procedural mistake by the driver, the World Champion has confirmed.
From pole, Hamilton was beaten away by Sebastian Vettel, and he almost lost out to teammate Nico Rosberg, whose start was better but still not ideal.
"Clutch warm, and low torque," said Hamilton when asked what the cause was. "So I let the clutch out and the clutch didn't deliver the torque, the torque was very low compared to Nico's. Nico had the torque, not as expected, but still better torque. So my clutch was just slipping. I did the procedure exactly as I was asked to, so I didn't make any mistakes with it.
"They are going to investigate and try to understand why. It's not the first time that it's been like that. They don't quite understand it, and they're going to work on it."
Hamilton was relieved that he was not at fault: "So having seen that I'm happy that I didn't make any mistakes, and I don't think we made any mistakes, but this clutch is definitely catching us out.
"All weekend the starts have been fantastic. It's just that the clutch is not the same all the time, every time we got out it's different. Generally, the starts have been great. The formation start was fantastic, I let the clutch out and it was perfect, perfect torque, no wheelspin. Came round, did exactly what they asked me to do, and the damn thing just slips."
---