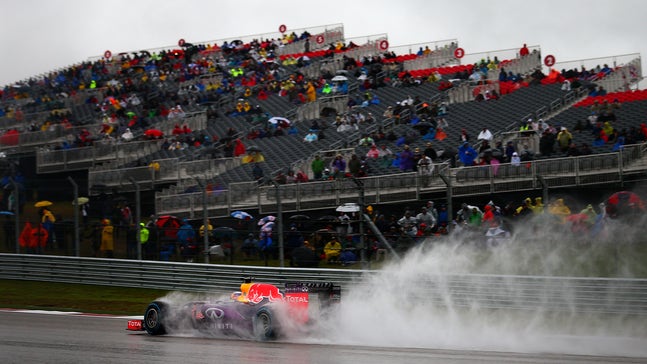 F1: U.S. Grand Prix 'financially devastating' for race organizers
Published
Oct. 29, 2015 11:07 a.m. EDT

Lewis Hamilton left Austin with his childhood dream achieved, winning his third Formula One World Championship and his fourth U.S. Grand Prix. But, for the race organizers, it was challenging to say the least.



"It was a tough weekend," Circuit of The Americas chairman Bobby Epstein admitted.



Electrical storms and torrential rain, brought by the periphery of the huge Hurricane Patricia, meant that at one stage, fans were locked outside the track while cars practiced to empty grandstands.



It was also the lowest race day crowd in the four-year history of the U.S. Grand Prix in Texas, as Epstein admitted it was a "financially devastating weekend for the company".



"We lost millions on concessions" that those fans would normally have purchased in normal weather, Epstein said in an interview with the Austin American Statesman.



"And we suffered from some fans having such a bad experience they won't be back, though I hope we can change their mind."



Another issue for the U.S. Grand Prix was that, for the first time, it was paired with the return to the calendar of Mexico, which already has an established and passionate local following.



"The Mexico race hurt us," Epstein said.


---
---