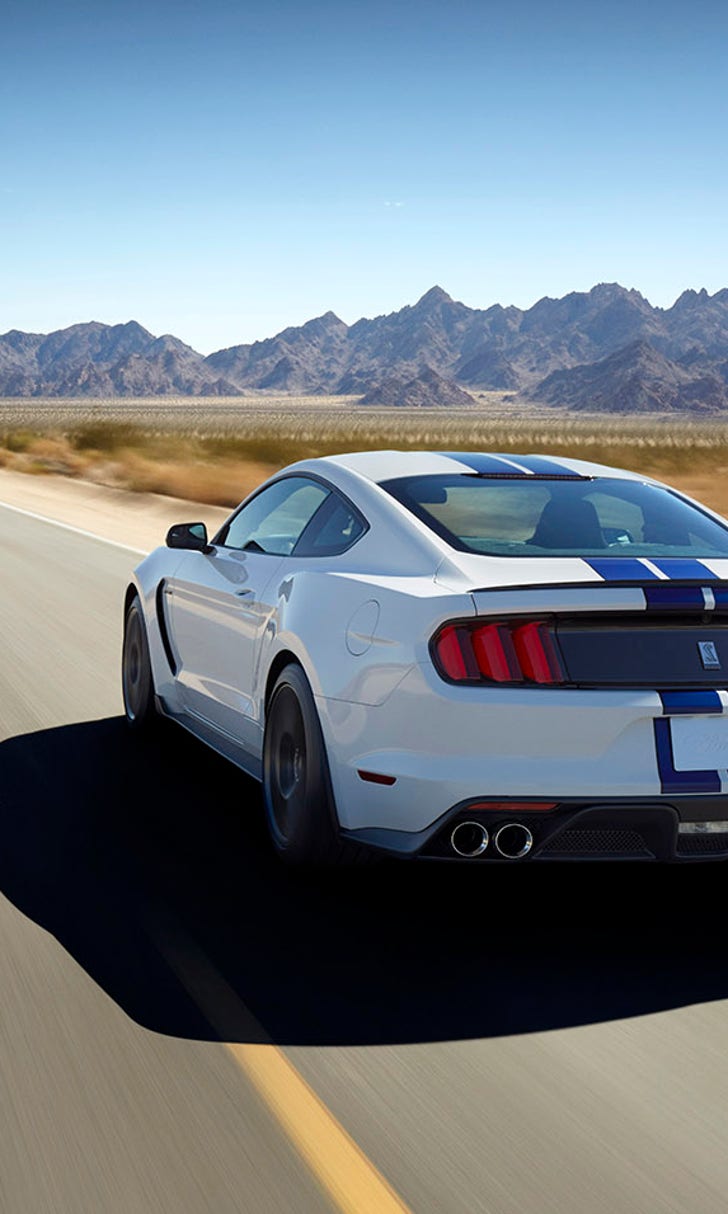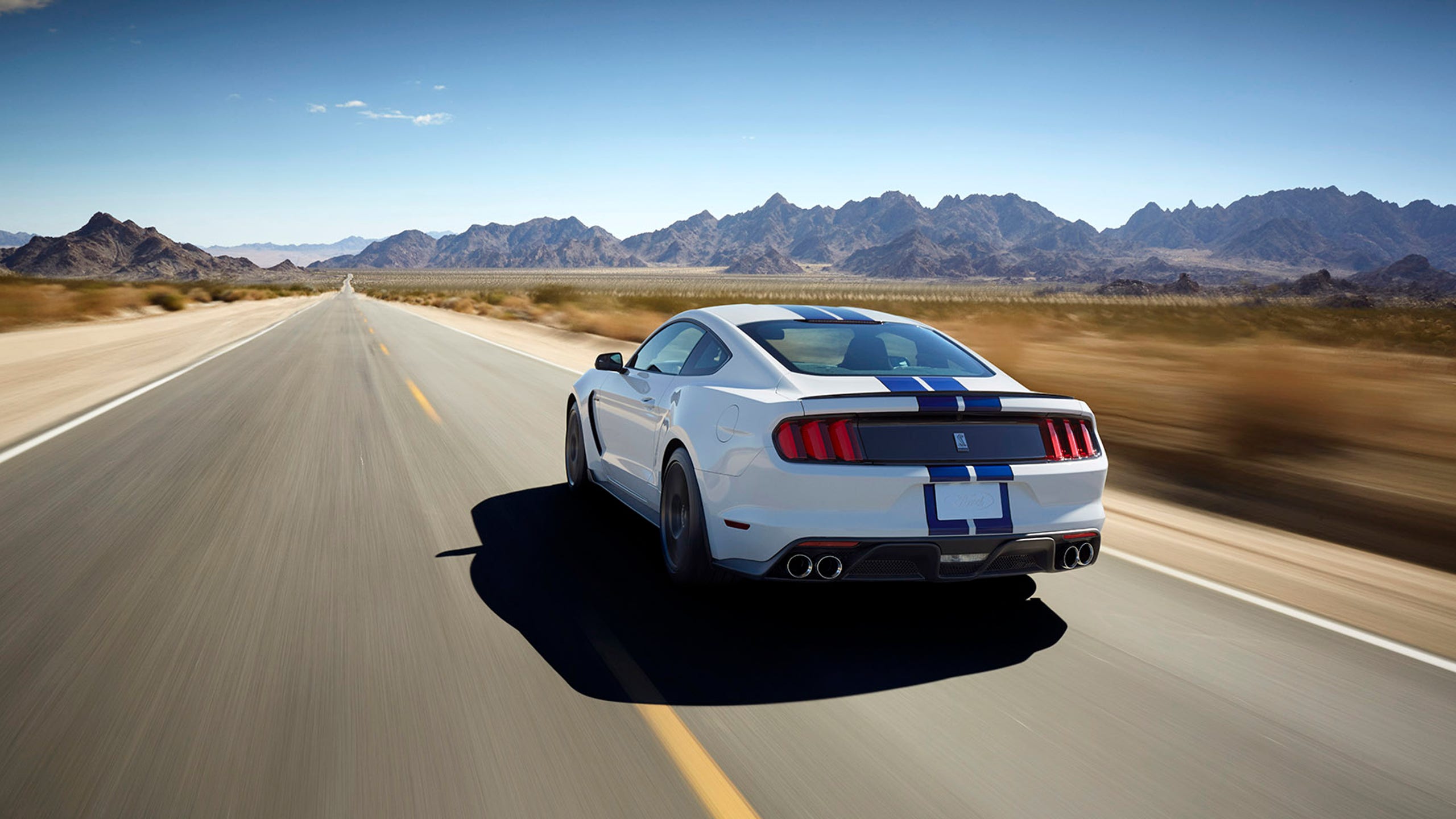 Car wars: Return of the Ford Mustang Shelby GT350
BY foxsports • November 18, 2014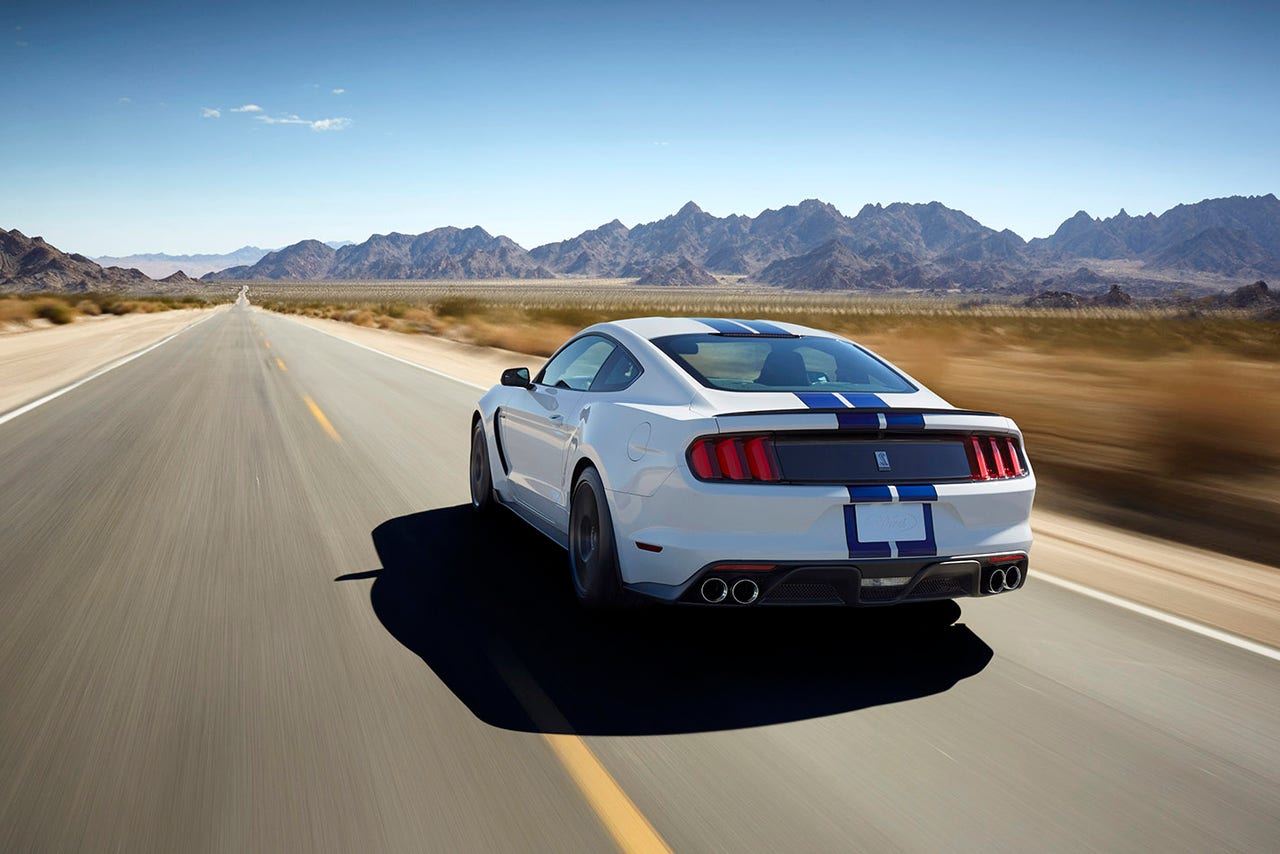 Fifty years after the original made history, Ford has introduced an all-new Mustang Shelby GT350.
The super high performance pony car is the Blue Oval brand's answer to the Chevrolet Camaro Z/28. Like its crosstown rival, it's a street-legal road racer filled with racing technology.
Tops on the list is a 5.2-liter V8 that features a flat-plane crank – an engine design rarely seen on the road in cars that aren't made by Ferrari. It provides better engine breathing, improved responsiveness and potentially sky-high revs, but is difficult to engineer in terms of refinement compared to a conventional cross-plane crank design, so most companies don't go to the trouble.
In the GT350 it's good for "more than" 500 hp, the most of any naturally-aspirated Ford in history, and over 400 lb-ft of torque. That power goes to the rear Torsen limited-slip differential via a six-speed manual transmission, and to the road through 19-inch diameter wheels with 11-inch wide tires, complimenting the 10.5-inch tires up front.
There, 15.5-inch brakes with six-piston Brembo calipers do the stopping with likely more than a little help from the 14.5-inch four-piston set in the rear. A stiffened chassis and MagneRide active suspension, like many of those Ferrari's and GM performance cars use, manage the car through the turns.
The aggressive bodywork has been optimized for both aerodynamics and cooling. The nose of the car is much lower than the one on the Mustang GT and features a carbon fiber grille insert, while the various hood and fender vents were designed to extract heat and reduce pressure in the engine compartment for improved downforce. For the most serious customers, a Track Pack is available that adds engine oil and transmission cooling systems.
The original Shelby GT350 is one of the most celebrated racing cars of all time, and helped secure the Mustang's status as an icon of the American road. Ford hasn't yet announced when the GT350 will go on sale, or how much it will cost, but it makes its public debut at the Los Angeles Auto Show this week when more details are expected to be revealed.
---