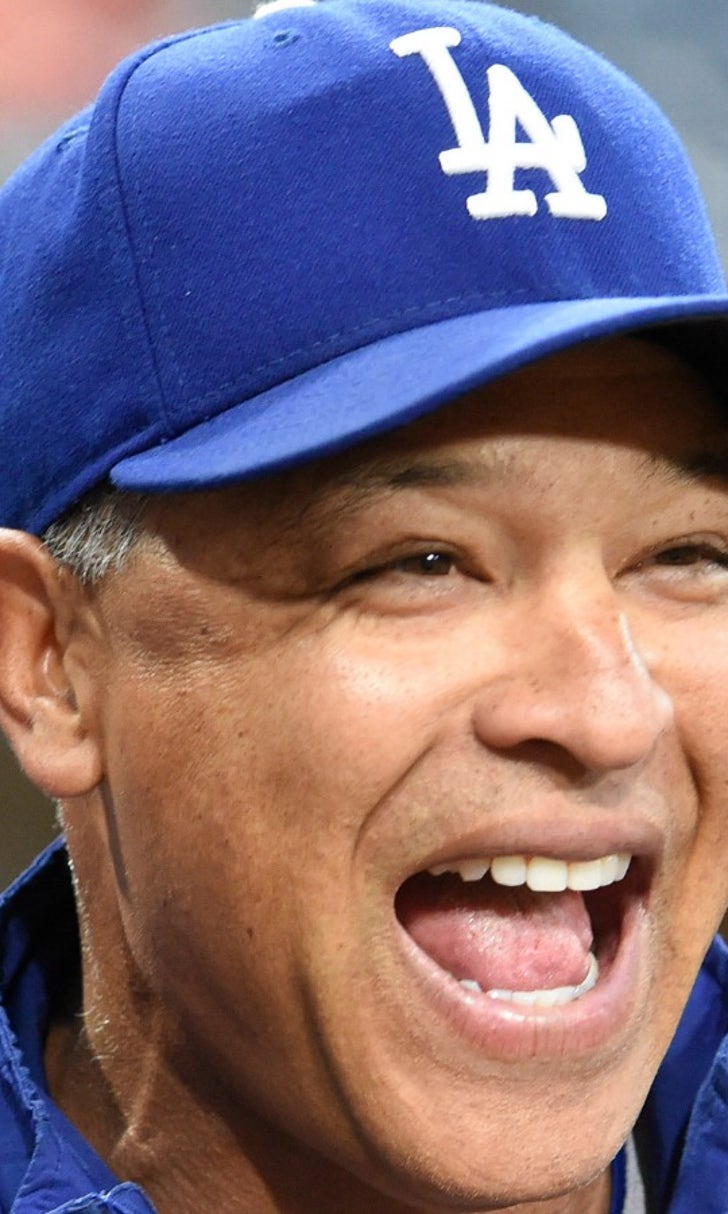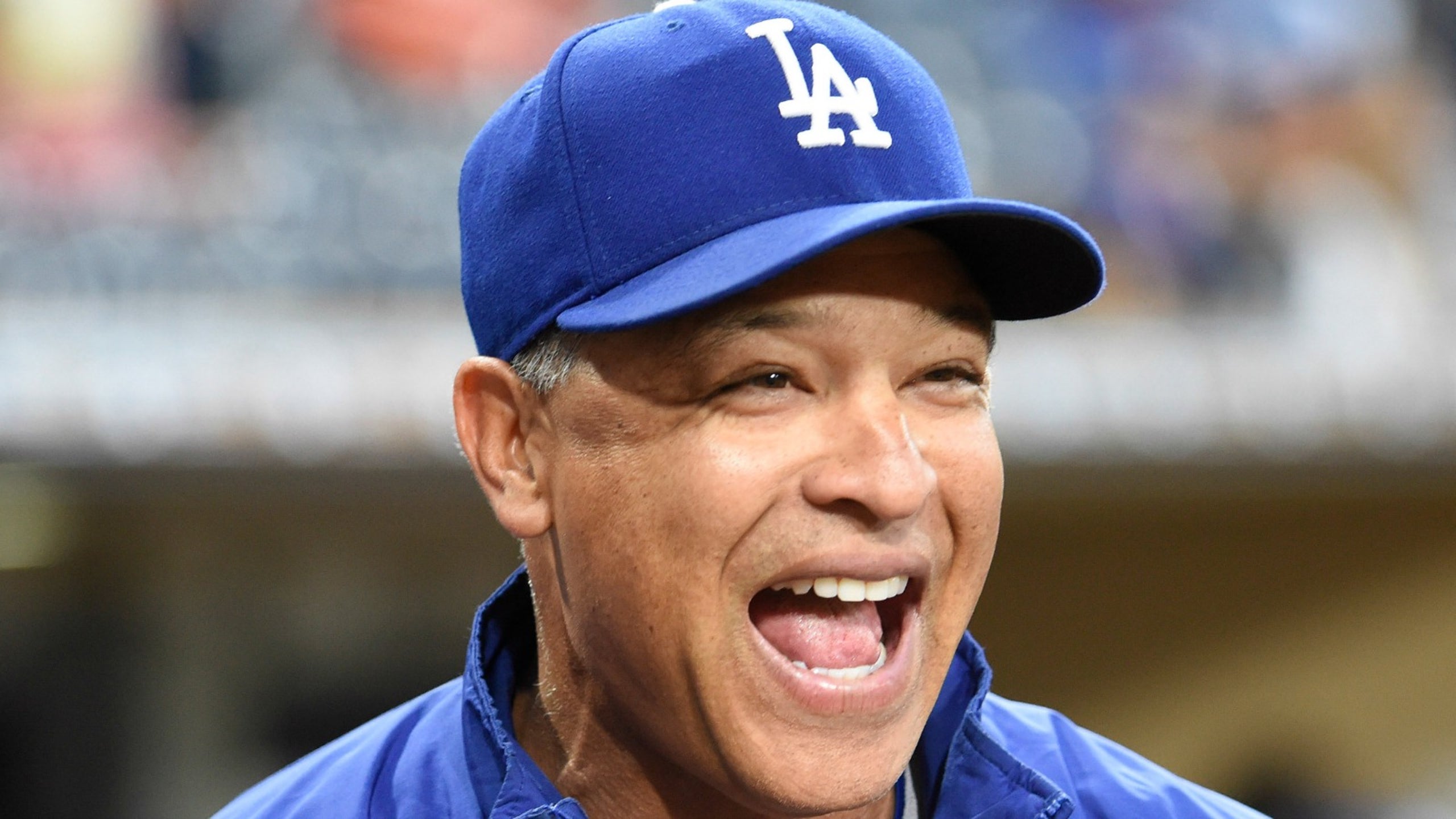 Why it's time to stop doubting the Los Angeles Dodgers
BY foxsports • November 15, 2016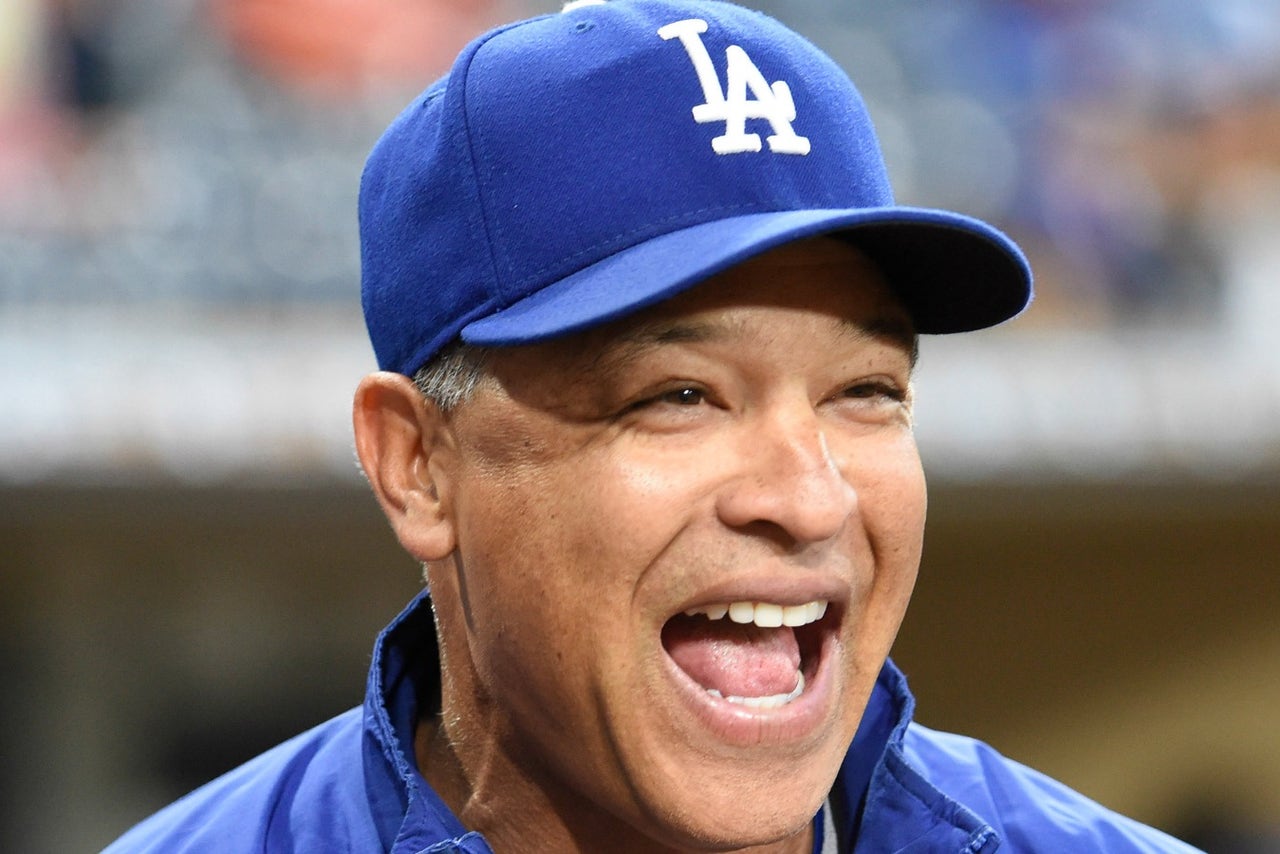 Uh, it might be time to stop poking fun at the filthy-rich Dodgers and their All-Star front office.
I questioned the Dodgers when they failed to acquire Cole Hamels last season, declined to give free-agent right-hander Zack Greinke a sixth guaranteed year over the winter and balked at acquiring a late-inning reliever such as Andrew Miller at the non-waiver deadline.
Those questions remain fair. So do questions about the Dodgers' seeming affinity for frequently injured pitchers – Brandon McCarthy, Brett Anderson, etc. But the team evidently is doing something right – it has placed 26 players on the disabled list, one shy of the all-time record, yet leads the wild-card race by four games and is just one game behind the faltering Giants in the NL West.
Depth -- Dodgers officials prattled on all offseason and into the spring about how they were building depth to withstand injuries. Well, the team is 22-13 since ace left-hander Clayton Kershaw last pitched. And new manager Dave Roberts is overseeing a marked cultural shift, one that also appears to be making an impact.
Forget the pretty-boy Dodgers, the soft teams of years past. As Roberts puts it, "I want the grinder in this beautiful white Dodgers uniform – the grinder underneath."
Kershaw and second baseman Chase Utley epitomize that type of player, the type who burns to be great. Third baseman Justin Turner, infielder/outfielder Howie Kendrick and rookie shortstop Corey Seager are among the other Dodgers who display similar grit, and center fielder Joc Pederson also is developing it, club officials say. Right fielder Yasiel Puig, on the other hand, is pretty much the opposite of a grinder, which helps explain why he is in Triple-A.
The impact of such intangibles is impossible to measure, and not even Roberts can say with any certainty that they give the Dodgers an edge. The more concrete explanation, to be sure, lies in the overall strength of the organization, the effective, affordable, versatile pieces that serve as Band-Aids, and sometimes more.
The Dodgers' payroll, for competitive-balance tax purposes, was $277.7 million in 2014 and $298.3 million in '15. But ownership never planned to spend the rest of the sport into oblivion. In fact, team officials feared that if they kept adding long-term commitments, the club would experience a Phillies-type collapse.
No chance that happens.
The Dodgers are competing quite nicely during their transition, all while building one of the game's top farm systems and long-term payroll flexibility. The expectation within the industry is that the Yankees will go nuts for the great free-agent class of 2018-19. Well, the Dodgers' commitments for '19 ($50.863 million) are even lower than the Yankees' ($57 million), per Cot's Baseball Contracts.
Reducing payroll, adding depth, laying a foundation – none of that is sexy. The Dodgers' top executives, president of baseball operations Andrew Friedman and general manager Farhan Zaidi, previously worked for low-revenue clubs and eventually must overcome their natural and understandable resistance to spending big, knowing such deals often end badly. But they've proven, yet again, that they can work the margins to maximum benefit.
Nearly two-thirds of the team's current $250 million payroll is tied up in players who were with the organization before Friedman took over in October 2014. A good portion of the rest is going to lesser depth pieces who are helping the team win games.
Start with last offseason's free agents. Right-hander Kenta Maeda (eight years, $25 million), second baseman Chase Utley (one year, $7 million) and right-handed relievers Joe Blanton (one year, $4 million) and Louis Coleman ($725,000) all have proven excellent investments, and left-hander Scott Kazmir (one year, $16 million if he opts out; three years, $48 million if he does not) has a 3.99 ERA in his last 13 starts.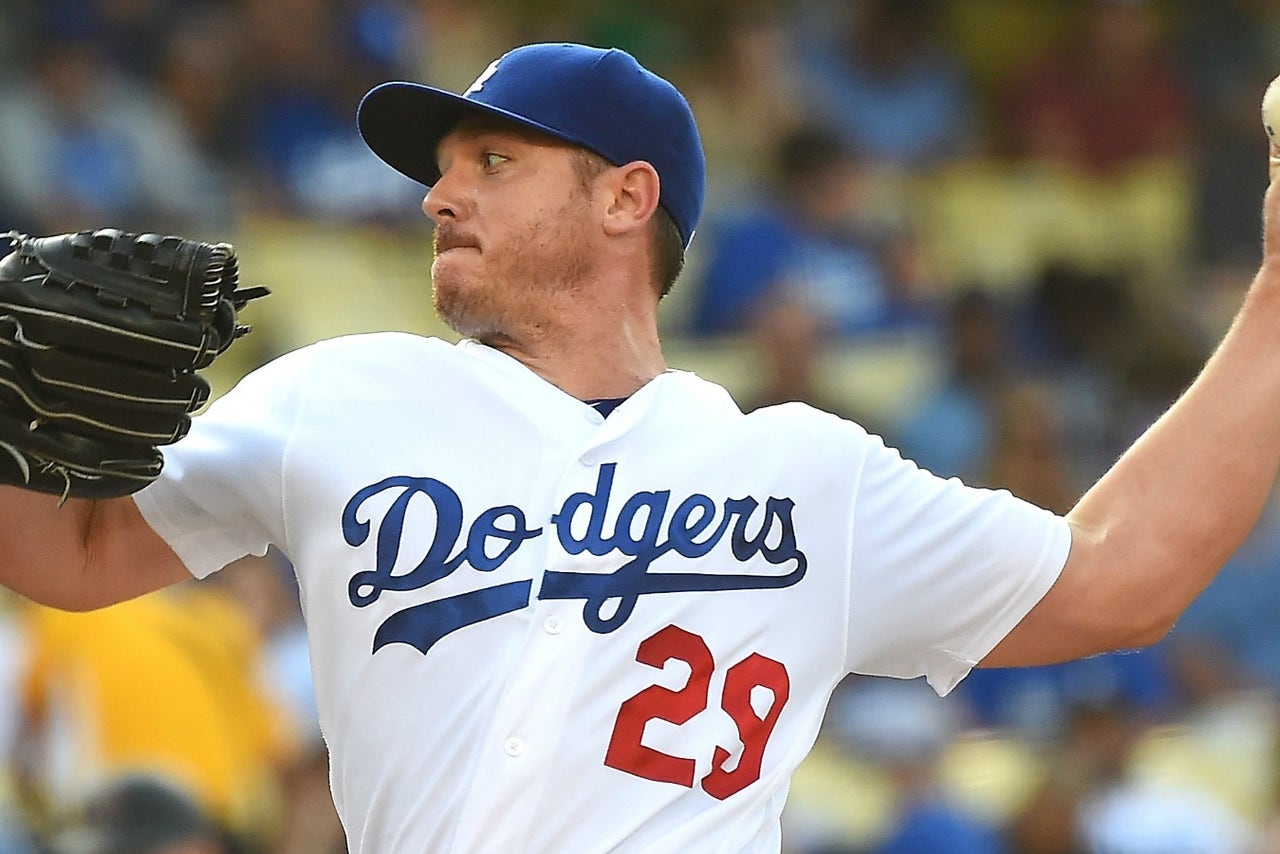 The more impressive additions, perhaps, came in minor moves that drew little initial notice – most notably left-handed reliever Adam Liberatore, and more recently lefty reliever Grant Dayton and outfielders Rob Segedin and Andrew Toles. The Dodgers keep unearthing such contributors, adding two more at the deadline in right-handed relievers Jesse Chavez and Josh Fields.
Only one team, the rebuilding Braves, has used more players than the Dodgers, who are at 49 and counting, according to STATS LLC. That total includes 12 starting pitchers, just two fewer than the Braves and Reds, who are tied for the major-league lead.
Versatility?
The Dodgers have started eight different players in right, seven in left, six in center and five each at second and third.
Which isn't to say the Dodgers are going to win the World Series this season, particularly if Kershaw cannot return from his back injury. But a blueprint for sustained success is in place, even though inevitable potholes will surface, as they do for every club.
Lefty Rich Hill has yet to pitch for the Dodgers due to blister issues, but trading for him and outfielder Josh Reddick at the deadline made sense – the acquisition costs for elite, controllable starting pitching was prohibitive, and the Dodgers can re-sign Hill and Reddick as free agents if they choose.
I would have loved to see the Dodgers land Miller, who would have protected them against the potential loss of free-agent closer Kenley Jansen the way Hamels would have protected them against the departure of Greinke. But again, the front office deemed the acquisition cost excessive.
Nitpicking individual decisions is easy, but the big picture matters most. The Dodgers are winning without Kershaw. They rank among the top defensive teams in the majors without an obvious Gold Glove candidate. And they're developing the type of backbone that the Giants and Cardinals display every year.
Poke fun of them at your own risk.
---
---