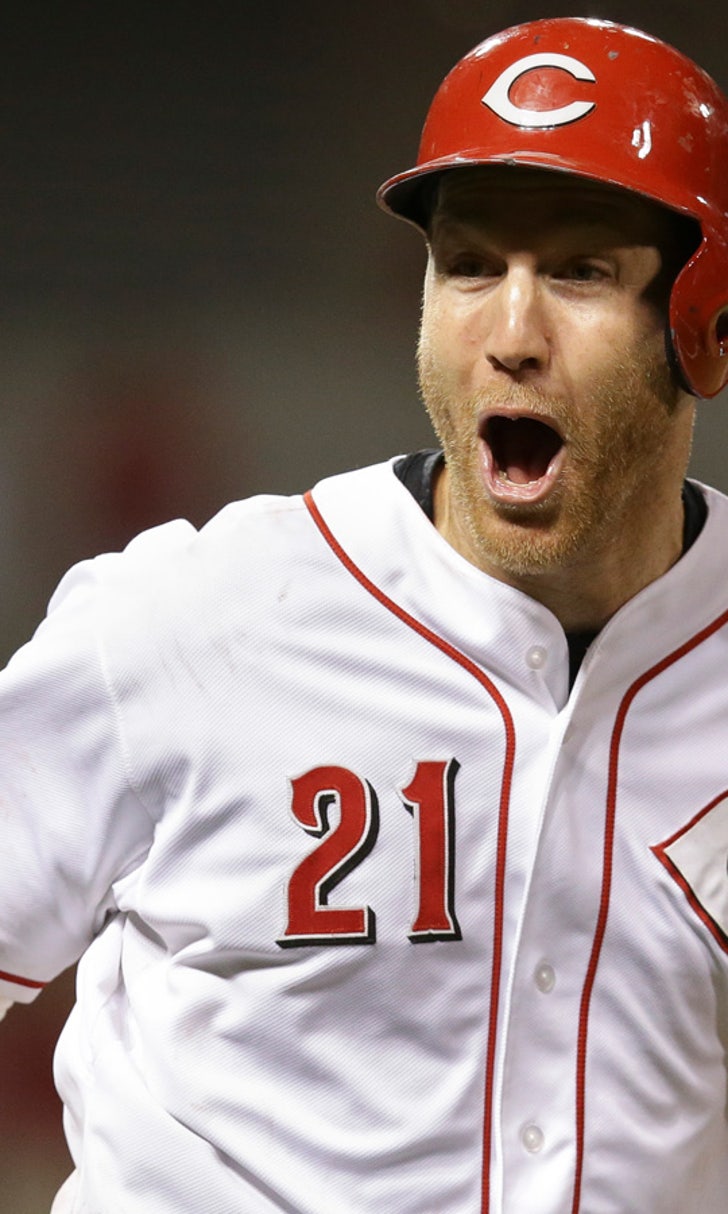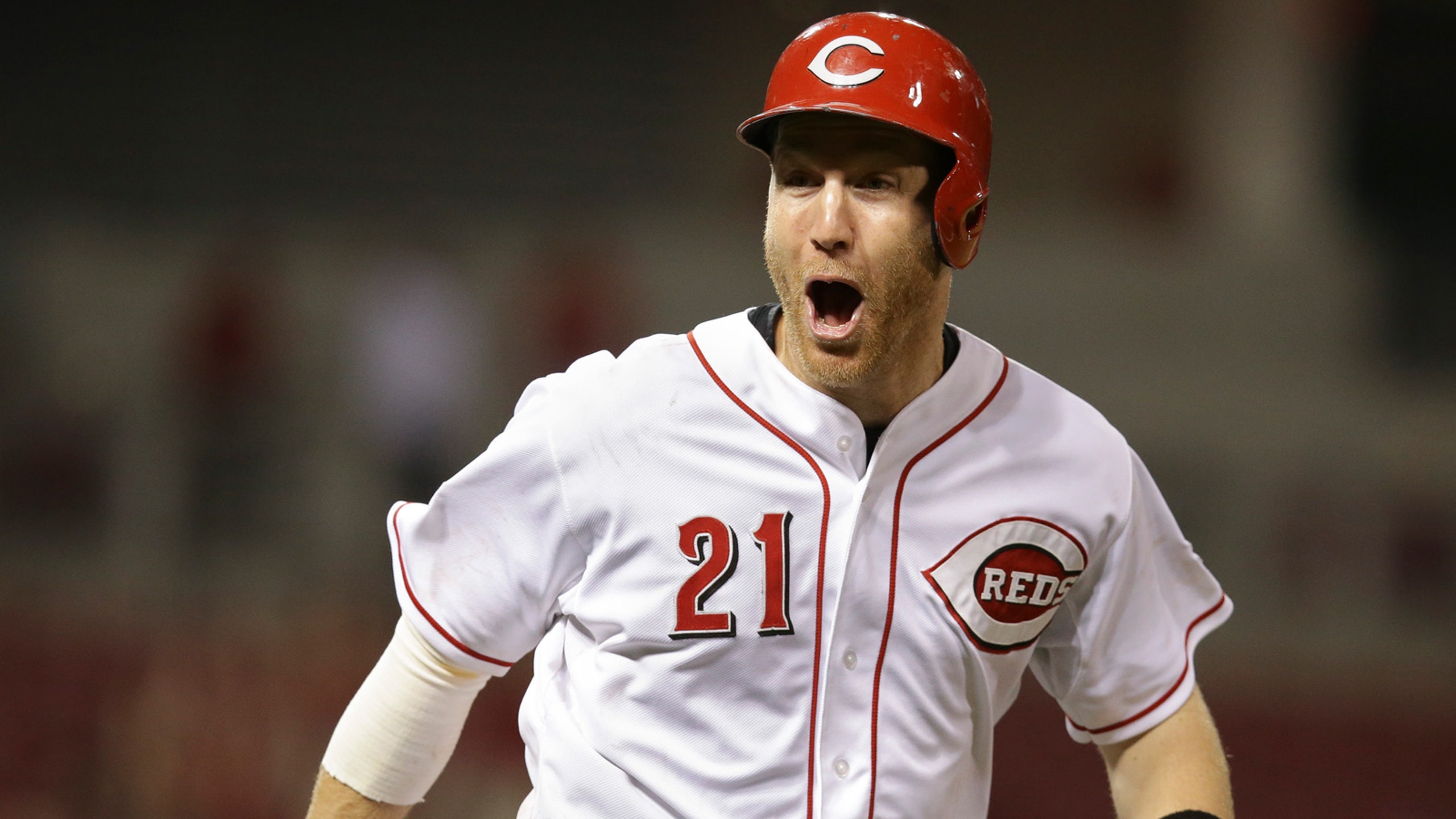 Reds can't afford to lose Frazier as team braces for transition
BY Ken Rosenthal • June 18, 2015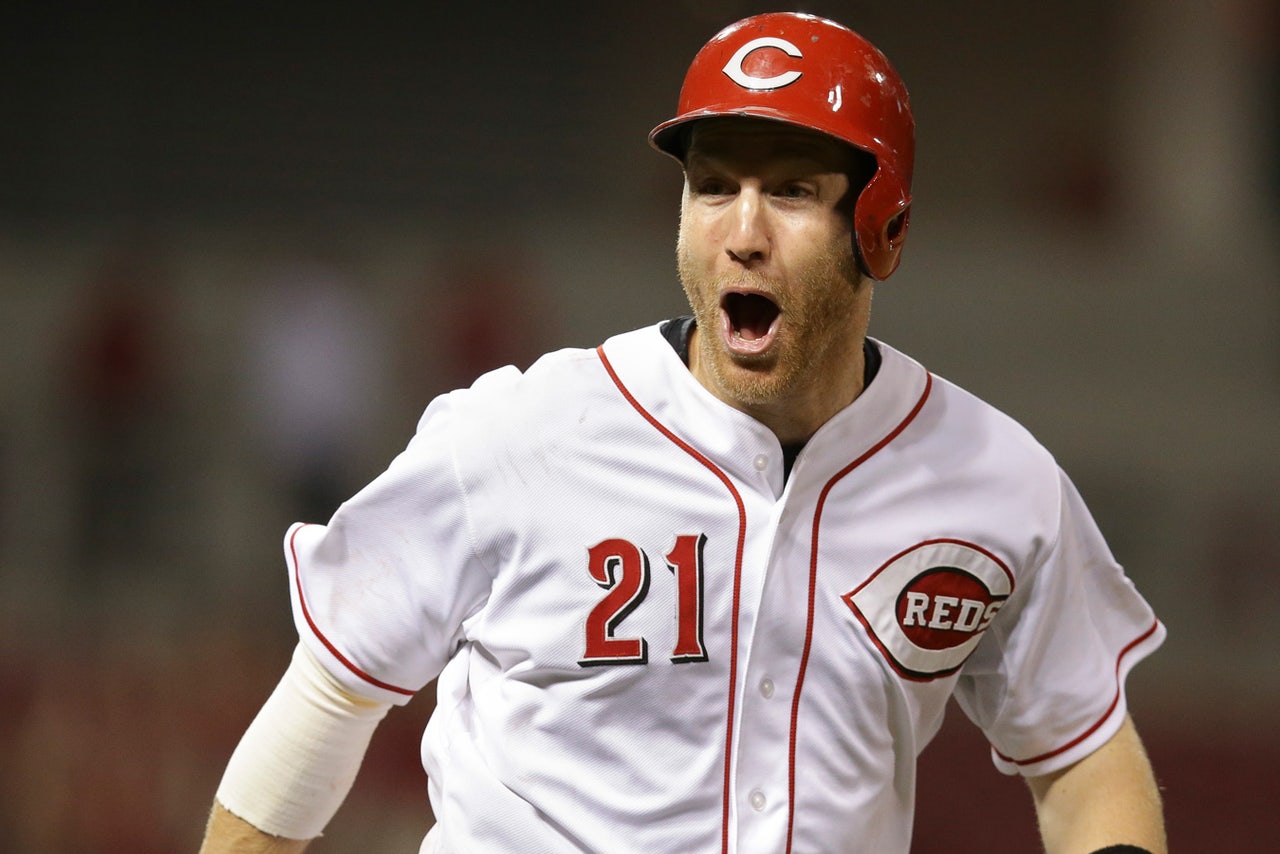 Remember last December when the Mariners signed third baseman Kyle Seager to a seven-year, $100 million contract?
That deal likely is the baseline for the Reds with third baseman Todd Frazier. And the way Frazier is hitting, his price actually figures to be much higher.
As the Reds brace for a transition – including possible trades of right-hander Johnny Cueto, closer Aroldis Chapman and others – a deal with Frazier would secure a popular anchor for the team's fans and demonstrate anew the franchise's commitment to long-term success.
On the other hand, if the Reds cannot strike a deal with Frazier, it at least would raise the possibility of a trade, considering that he is under club control for only two more seasons after this one.
Any contract discussions likely will not take place until the offseason. By then, the Reds perhaps will have cleared the salaries of Cueto, Chapman, right-hander Mike Leake and right fielder Jay Bruce, who are signed for nearly $40 million combined this year.
In addition, the Reds soon are expected to sign a new long-term contract with FOX Sports Ohio that could more than double the $30 million per season that they reportedly earn in their current deal.
So, the team should be in position to sign Frazier for big money despite its sizable long-term commitments to first baseman Joey Votto, second baseman Brandon Phillips and right-hander Homer Bailey.
Which brings us back to the Seager comparison.
Frazier, 29, is two years older than Seager, but the two are at the same level of major-league service – three-plus years.
The Mariners bought out all three of Seager's arbitration years, plus four and possibly five years of free agency; his deal includes a club option for an eighth season.
The Reds, according to major-league sources, talked with Frazier about a long-term contract last offseason, at a time when Seager's deal and Pablo Sandoval's five-year, $95 million free-agent agreement with the Red Sox already were established markers.
Frazier ultimately avoided arbitration by settling with the club on a two-year, $12 million contract. He will have one year of arbitration left when his deal expires, after which he would become a free agent.
Here's how his career offensive statistics compare to Seager's (both consistently rate as above-average defenders):
Frazier: .805 OPS, 119 OPS-plus, 95 homers, 2,126 plate appearances.
Seager: .761 OPS, 117 OPS-plus, 81 homers, 2,466 plate appearances.
The biggest difference?
Frazier is in the middle of a breakout season.
Since May 5, Frazier leads the National League with a .340 batting average, 14 home runs and .393 on-base percentage (minimum 150 at-bats). He also leads the majors over that same period with a .711 slugging percentage.
And here's the thing:
The longer a team waits to sign a player, the more money it spends. So, if the price for Seager was $100 million as a three-plus player, the price for Frazier as a four-plus should be even higher.
How much higher?
Well, the free-agent years in the Seager and Sandoval deals are valued between $17 million and $19 million. Frazier likely will command about $10 million in his final year of arbitration, then free-agent salaries in the $20 million per season range, given inflation and his own performance. The final number would simply depend upon how far the Reds wanted to extend him.
Frazier is hot. His timing is perfect.
The Reds can ill afford to lose him.
---
---