Major League Baseball
Major League Baseball
Red Sox 2, Marlins 1
Published
Jun. 13, 2012 5:04 a.m. ET

Jose Reyes started off the game for Miami with a triple. He didn't score.
Clay Buchholz refused to let that happen.
Buchholz struck out the side in the first after Reyes' hit and went on to outpitch Mark Buehrle, leading the Boston Red Sox to a 2-1 victory over the Miami Marlins on Tuesday night.
''Every time I watch (Buehrle) pitch, that's how the games are - really quick tempo, not a whole lot of runs,'' Buchholz said. ''He's just the type of guy that he has grown to be. It was fun and glad we came out on top.''
The game was scoreless until Kelly Shoppach hit an RBI double in the seventh inning and came home on a single by Mike Aviles for Boston, who snapped a four-game skid.
''If it wasn't for Shoppy doing what he did and was able to get into scoring position,'' Aviles said. ''I was just trying to battle and not hit the ball in the infield. I was fortunate enough that the ball blooped in there.''
Logan Morrison hit a leadoff home run in the Miami seventh.
Buchholz (7-2) allowed five hits and struck out a season-high nine in seven innings.
''Clay was absolutely fantastic,'' Red Sox manager Bobby Valentine said.
Reliever Vicente Padilla escaped a jam in the eighth and Alfredo Aceves closed for his 15th save in 18 opportunities.
Buehrle (5-7) gave up five hits in seven innings. He lost for the first time in interleague play since 2007 when he pitched for the Chicago White Sox against the Cubs, a span of 16 starts.
''A good pitched game by both teams,'' Buehrle said. ''It was who was going to make the mistake first, and it was me.''
The crowd of 29,326 was treated to a second straight night of baseball with the roof open. The Marlins elected to retract it Monday in hopes of snapping a six-game losing streak, and they won. The trend did not continue, however, as Miami dropped to 3-3 with the roof open in its new ballpark.
The Marlins threatened in the eighth as Omar Infante and Hanley Ramirez singled, but Giancarlo Stanton struck out for the fourth time as Padilla preserved the lead.
''The way we were hitting, I think we have to take advantage of every opportunity we have and we didn't do that,'' Marlins manager Ozzie Guillen said.
Morrison singled off Aceves to begin the ninth, but the reliever kept him from scoring the tying run.
Shoppach's second double of the game drove in Will Middlebrooks for the first run. After Aviles singled, Darnell McDonald also singled before Buchholz flied out to center fielder Chris Coghlan, who made a diving play to prevent another run from scoring.
Reyes led off the bottom of the first with a triple, the second straight game that he's done that. Buchholz struck out Infante, Ramirez and Stanton to strand Reyes.
''It was big,'' Buchholz said. ''It's not an easy lineup to pitch to. It seems like every guy has power to hit the ball out of the park and they have speed to. It was a pretty tough situation.''
Marlins set up an another run-scoring opportunity in the third with back-to-back two-out singles by Reyes and Infante. Ramirez also singled as he beat Aviles' throw from shortstop, but Reyes was thrown out at home attempting to score from second.
''The third base coach (Joe Espada) sent me,'' Reyes said. ''He said, `go ahead', you know. We think that maybe the shortstop would throw the ball off balance or he would bounce the ball or something like that and we (could score a run) that way.''
Buehrle cruised through the first six innings, allowing just one hit.
NOTES: Buchholz is 4-1 with a 2.83 ERA over his last seven starts since May 11. ... Morrison is 6 for 11 with four extra-base hits in his last three games after going hitless in his previous 18 at-bats. ... Marlins CF Emilio Bonifacio (left thumb surgery) had his stitches removed, but is not expected to return until after the All-Star break. He leads the NL with 20 stolen bases despite not playing since May 18. ... Boston released OF Marlon Byrd after designating him for assignment on Saturday.
---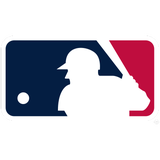 Get more from Major League Baseball
Follow your favorites to get information about games, news and more
---