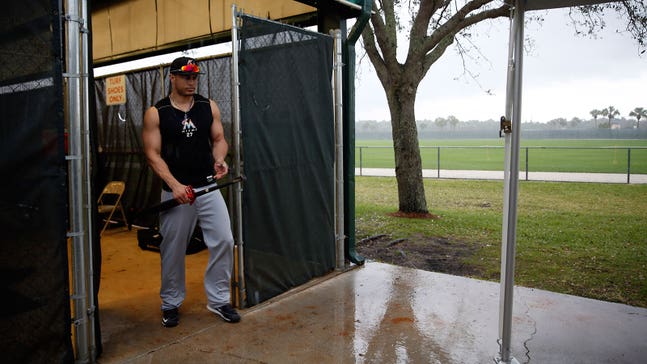 Lumber-jacked! Giancarlo Stanton testing out Axe bat in spring training
Published
Feb. 24, 2016 11:30 p.m. ET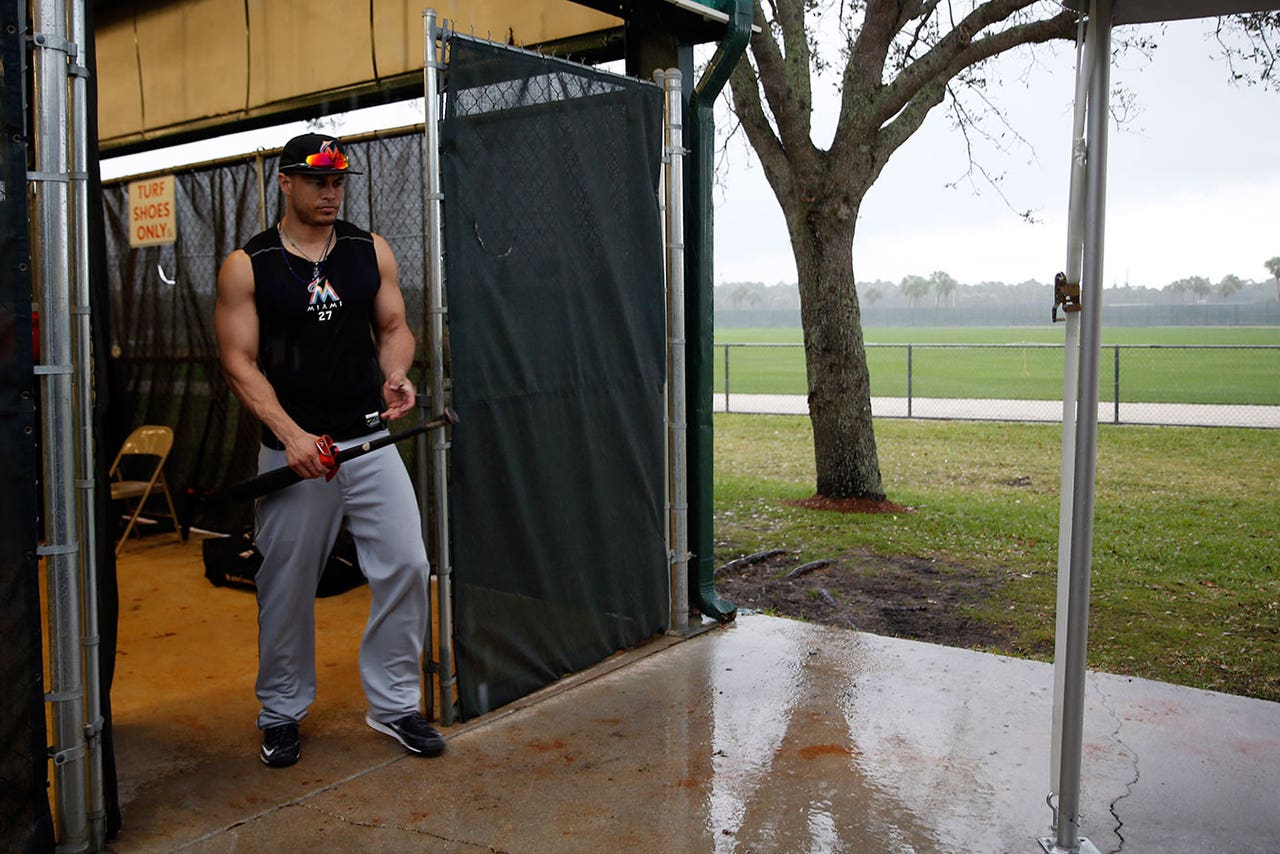 Miami Marlins slugger Giancarlo Stanton is taking a page from American folklore hero Paul Bunyan.
According to the Miami Sun-Sentinel, Stanton has been experimenting with an Axe bat in spring training as he gears up for a return from a broken hamate bone in his left hand, which cut his season short in June last year.
The Axe bat, which came into the spotlight following enthusiastic comments from Boston Red Sox second baseman Dustin Pedroia, features a handle that curves just before the knob, which is designed to create less stress on the hands and wrists during the swing.  
"They're just what they say to use for this injury," Stanton said, via the Sun-Sentinel. "It's weird, obviously outside the norm from [what I've been using] forever. So, you got to get used to it a little bit. But it feels pretty good."
Stanton was on pace for monster numbers in an abbreviated season last year after hitting 27 home runs with 67 RBI through 74 games.
Had he upheld his production for the majority of the remainder of the regular season, the 26-year-old right fielder could have eclipsed 50 home runs and 120 RBI.
While he has been testing out the Axe bat as of late, Stanton hasn't ditched his traditional-style bats quite yet, and says he could alternate between the two bats during the season, per the Sun-Sentinel.
Regardless of which bat he uses in 2016, Stanton will undoubtedly dazzle when the ball finds the sweet spot of his lumber.
---
---