Major League Baseball
Major League Baseball
Kings of the Hill: 2010 now is Year of the Pitcher
Published
Jun. 11, 2010 10:49 p.m. ET

Warm night at Citizens Bank Park, midweek game in mid-June. Chris Coghlan steps in for the Marlins, slaps a ground ball up the middle.
A little leadoff single, a big reaction by his Florida teammates.
``When Coghlan got the hit, the whole dugout cheered,'' ace Josh Johnson said.
OK, perhaps it was something special - the last time the Marlins faced Roy Halladay, he threw a perfect game at them.
But maybe it's more than that. Because this season, most any hit in the majors is a cause for celebration, be it Ubaldo Jimenez, David Price, Stephen Strasburg or anyone else on the mound.
Clearly, 2010 is the Year of the Pitcher.
``I think they are dominating baseball,'' White Sox lefty Mark Buehrle said.
A dozen years beyond the steroid-fueled home run race won by Mark McGwire, past the era when power hitters ruled, the new kings are on the hill. A couple quick hits, so to speak, on how things have changed:
- Runs, homers and batting average are at their lowest rate since 1998.
- Shutouts and strikeouts are at their highest point.
The numbers compiled by STATS LLC tracked games through the same spot in each season. There also were 17 games that finished 1-0 - that didn't include the Mets-Cardinals matchup that went scoreless into the 19th inning before New York won 2-1 in the 20th.
All these zeros, it's starting to look like a World Cup, more than a run toward the World Series.
To Baltimore infielder Ty Wigginton, it's all right. The perfect games by Halladay and Dallas Braden, the near-miss by Armando Galarraga, the no-hitter by Jimenez, it's better than good.
``I think it's great. It's exciting for the game. I think everybody would rather see it the way it is now,'' Wigginton said. ``When I think about a baseball game, I think about the 3-2 ballgame and all the different situations that can come up in a game like that to make it fun.''
Of course, there's the obvious question about this well-armed shift: Why?
Most likely, it's more than the natural ebb-and-flow of the game. Rather, a combination of factors over the last several years has put pitchers back in command.
``No more juice,'' always-direct White Sox manager Ozzie Guillen said. ``Maybe.''
Theories abound, but some speculate the crackdown on amphetamines in 2006 played a bigger role than the steroid rules. The constant travel, long stretches without off-days, it's tough for hitters to stay fresh.
``You could argue that if a guy is not as quick with the bat, they might not be able to catch up to certain pitches to get those hits,'' New York Yankees outfielder Curtis Granderson said.
Plus, the focus on pitching seems to be greater than ever. Young guns such as Jeff Niemann, Mike Leake and Mike Pelfrey are showing up all over, followed by specialists for the seventh and eighth innings.
The crafty guys are still around, too. At 47, Jamie Moyer became the oldest pitcher to toss a shutout. Livan Hernandez and Andy Pettitte keep adding to their win totals.
``There's no doubt there's definitely some improvements being made by the pitchers,'' Boston outfielder J.D. Drew said. ``Throughout my career, it used to be a split-finger. Now it's a cutter. Everybody's kind of picking up different pitches.''
``The thing with pitching is, it's not rocket science. But hitting's tough. You've got nine guys in the field trying to defend one guy at the plate,'' he said.
The Red Sox put a heightened emphasis this year on defense, a recent trend throughout the majors.
Then are the new ballparks. Those cozy, homer-poppin' parks in Baltimore and Philly aren't so much the style now - spread-out spaces at Target Field in Minnesota and Citi Field in New York are in fashion. So is a move away from hitter-friendly artificial turf - Toronto and Tampa Bay are the only stadiums that have it, and the 162 total games on fake grass this season are the fewest in the majors since 1969.
Pittsburgh manager John Russell forecasts a change as summer approaches.
``I think every year it goes in cycles,'' he said. ``Early in the year, I think all starting pitchers after a few starts go through a little dead arm and then you see the offense pick back up. When that happens you, bullpens get overused, so the offense continues to pick back up.''
Said Yankees reliever Joba Chamberlain: ``It's kind of like the circle of life, isn't it?''
Los Angeles Dodgers manager Joe Torre has spent more than a half-century in the game and remembers how things used to be.
``It's pretty reminiscent, it's a small sampling, of what went on in 1968. That caused them to lower the mound. I don't think they're going to lower it any now,'' he said.
Bob Gibson, Juan Marichal, Denny McLain were tops in that seminal season, a year in which Carl Yastrzemski was the only player in the AL to bat over .290.
The two-time NL champion Phillies have already been shut out seven times this season, matching last year's total. The AL West champion Angels also struggled at the plate.
``We've lost a lot games and we have a lot of shutouts,'' Angels outfielder Juan Rivera said.
St. Louis infielder Brendan Ryan offered a novel reason for the dip in hitting.
``I feel I'm not making any excuses or anything, but ... I feel like the balls are a little bit darker,'' he said. ``You can't take it away from the pitchers, there's a lot of great pitchers in the league, so maybe those two things combined.''
``I don't know if they are rubbing them up with the clay or whatever it is they are rubbing them up with, that Mississippi mud, or whatever it is, but they seem pretty dark. I don't know, it makes it tougher to see the seams, but you know but that might just be me,'' he said.
---
AP Baseball Writer Janie McCauley, AP Sports Writer David Ginsburg and AP freelance writers Ian Harrison, Mike Nadel, Ken Mandel, Calvin May, Steve Overbey and Chris Adamski contributed to this report.
---
---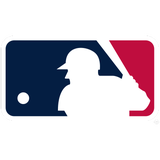 Get more from Major League Baseball
Follow your favorites to get information about games, news and more
---