Major League Baseball
Major League Baseball
Helton carries Rockies over Reds
Published
Aug. 30, 2013 1:00 a.m. ET

Nearing the end of what could be his final season, Todd Helton showed he's still far from done.
Helton, who turned 40 this month, homered twice and matched a decade-old career high with six RBIs to power the Colorado Rockies past the Cincinnati Reds 9-6 on Friday night.
"Two-homer games, six RBIs, that doesn't happen too often nowadays," said Helton, who has hinted at the possibility of retirement but has yet to formally announce his plans. "I've got to take it all in and enjoy it."
Jorge De La Rosa pitched six effective innings for his 15th win. Helton's 28th career multihomer game and first since 2011 left him one hit shy of 2,500.
"He's a very special player and it's a blessing to play with guys like that," De La Rosa said.
The first of Helton's two three-run homers came in the fourth off Bronson Arroyo (13-10), roughed up for six runs and nine hits over 3 1-3 innings in his shortest outing of the season. He issued a one-out walk in the first, ending a 30-inning string without one, and had his four-game winning streak snapped.
Helton homered again in the seventh off reliever Logan Ondrusek, his 11th of the season.
"The old guy can still do it. This was a special night for Todd and everyone who was here to see it," Rockies manager Walt Weiss said.
Both times, Troy Tulowitzki and Wilin Rosario hit successive singles to set the table for Helton, who also had six RBIs against the Los Angeles Dodgers on May 29, 2003.
"I've seen him do a lot of damage," Reds manager Dusty Baker said. "He may not be as quick, or this or that, back might be bothering him. He's a smart hitter, plus we made some mistakes, especially the last one. It was down the middle of the plate."
Tulowitzki singled and Rosario doubled to put runners at second and third in the eighth when Helton, given a rousing ovation by the crowd, came up for his final at-bat. He worked the count full, fouling off a couple of pitches from newly recalled reliever Zach Duke before finally striking out.
Helton said he appreciated the warm reception and acknowledged he thought about hitting one more out of the park.
"I was thinking three three-run homers in a game would have been really cool," Helton said with a smile. "It didn't work out, but that's all right. We can save it for another day."
De La Rosa (15-6) allowed three runs and eight hits to win his fifth consecutive start. He improved to 9-1 with a 2.73 ERA in 13 home starts this season.
The Rockies were trailing 2-1 when Tulowitzki and Rosario singled to start the fourth. Helton followed by driving Arroyo's offering into the seats in the second deck above the right-field scoreboard.
"Even in his older years, he's still quick enough to get to the ball on the inner half sometimes, and you can see his wheels turning," Arroyo said. "Sometimes he can guess right. And he's been a guy over the years that's definitely been a challenge for me to get out. It was a 1-0 changeup. He could have popped up to short but he squared it up, broke the game open a bit."
Nolan Arenado and Charlie Blackmon followed with singles and both scored when Charlie Culberson's line-drive double to left sailed over the head of Ryan Ludwick, who appeared to misjudge the flight of the ball.
Arroyo retired De La Rosa on a grounder for the first out of the inning and was relieved by Alfredo Simon.
The Rockies also touched up Arroyo for a run in the first when rookie Corey Dickerson led off with a triple and scored on D.J. LeMahieu's double.
The Reds tied it in the second on the first of Ryan Hanigan's two RBI singles. He also singled home Todd Frazier, aboard on a leadoff double, in the fourth.
Ludwick hit a two-out solo homer in the fourth. In the sixth, with the Rockies in front by three, Hanigan was hit by a pitch and pinch-hitter Cesar Izturis doubled to put runners at second and third with one out. But De La Rosa got Shin-Soo Choo on a grounder and struck out Brandon Phillips, the last batter he faced.
Helton hammered a 1-0 offering from Ondrusek in the seventh for his second three-run shot.
Phillips hit a two-run single off reliever Jeff Francis in the ninth, and Devin Mesoraco had a sacrifice fly.
NOTES: The Rockies finished with 19 hits, one shy of their season high. ... Before the game, the Reds recalled Duke from Triple-A Louisville to add a left-hander to their bullpen. RHP Nick Christiani was optioned to Louisville to make room. ... Rockies OF Carlos Gonzalez (sprained finger) is expected to begin a minor league rehab assignment this weekend and could be activated from the 15-day DL next week. ... RHP Juan Nicasio (8-6) is set to pitch the second game of the series against Reds RHP Greg Reynolds (0-2). ... Injured Rockies closer Rafael Betancourt has told club officials that he plans to undergo Tommy John surgery to repair the torn ligament in his pitching elbow. He faces at least a yearlong rehab.
---
---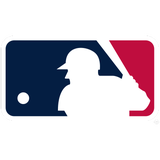 Get more from Major League Baseball
Follow your favorites to get information about games, news and more
---