Major League Baseball
Major League Baseball
Cubs 8, Diamondbacks 1
Published
Jul. 14, 2012 2:45 a.m. ET

After four days off and then a nearly four-hour rain delay, Alfonso Soriano came out swinging.
The Cubs' veteran slugger homered twice, hit two doubles and had five RBIs Friday as Chicago beat the Arizona Diamondbacks 8-1 in the first game after the All-Star break.
''Oh man,'' Soriano said. ''I swung very good today. Those four days I cleared my mind and my body, too. The game I had, I hope I have a couple of more like that.''
So do the Cubs, who have suddenly won 10 of their last 14. Lefty Paul Maholm picked up his third straight win with seven strong innings and was able to keep his concentration during a 3-hour and 40-minute rain delay before the first pitch.
''I tried to stay busy. The cable went out for a little while so it was kind of a quiet clubhouse,'' Maholm said.
Even though it wasn't raining at the time, the Cubs held up the start of the game after radar showed a big storm coming toward Wrigley Field. When it finally arrived, the deluge soaked the warning tracks and bullpens on either side of the field, creating ankle-deep water in some spots.
''You just deal with rain delays,'' Maholm said. ''I get ready as though the game is starting on time. I came out today to start long tossing and they said they were going to delay it 20 minutes and it turned into 4 hours. It's a little different because you never know when it's going to stop.''
Soriano launched his 16th homer leading off the fourth, a shot to left that cleared the bleachers and put the Cubs up 2-1. And with two outs and two on the fifth, he hit a high drive that landed over the fence in center to make it 5-1. Both homers came off Ian Kennedy. He added a run-scoring double in the seventh off Brad Ziegler.
It was Soriano's s second multi-homer game this season and 30th of his career. The 36-year-old slugger has hit all of his 17 homers this season since May 15. His five RBIs tied a career high.
''There was a lot of rain. It's important we got the win because it's a long day,'' Soriano said. ''We got the win. It doesn't matter how long we stay here at the ball park.''
Kennedy (6-8) gave up seven hits and six runs in five-plus innings, hitting a batter, walking two and throwing two wild pitches. He hadn't pitched since July 4.
''Long delay, but there's no excuses. I didn't pitch very good,'' Kennedy said. `It makes it even longer for me. Long break in between starts. You want to start off good after the All-Star break. That's not how you should pitch in order to win a game.''
Maholm (7-6) allowed six hits and a run in seven innings to win his third straight start. He drove in a run with a bunt in the sixth inning.
Maholm had his shortest start of the season when he faced the Diamondbacks on June 23 in Phoenix, lasting 3 1-2 innings and giving up nine hits and six earned runs. He hasn't lost since that outing.
After four days off for the All-Star break and then the long delay, the Diamondbacks came out ready to go as Willie Bloomquist led off with a double and Aaron Hill beat out a bunt single. Bloomquist scored on Justin Upton's double play grounder, the first of two double plays turned by the Cubs in the first two innings.
Kennedy's wildness helped Chicago tie it in the second. Soriano led off with a double, reached third on a fly and scored on a wild pitch.
Diamondbacks left fielder Jason Kubel was pulled in the seventh inning with a tight right hamstring. The outfield grass was still slick from the rain and he slipped early in the game.
''I felt it all game long. It just didn't get any better. All the balls I had to go after, I had to sprint after them. Nothing easy after that,'' Kubel said.
Notes: Diamondbacks RHP Daniel Hudson had successful Tommy John surgery on Monday in Los Angeles. It was performed by Dr. Lewis Yocum. ... Cubs 3B Ian Stewart had surgery on his left wrist Tuesday in Cleveland. The team will determine in August if he will play again this season. .., Arizona RHP Josh Collmenter will move back to bullpen with LHP Joe Saunders (left shoulder strain) returning to start Saturday after coming off the DL. ... Announced attendance was 36,878.
---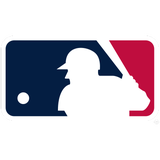 Get more from Major League Baseball
Follow your favorites to get information about games, news and more
---