Albert Almora Jr.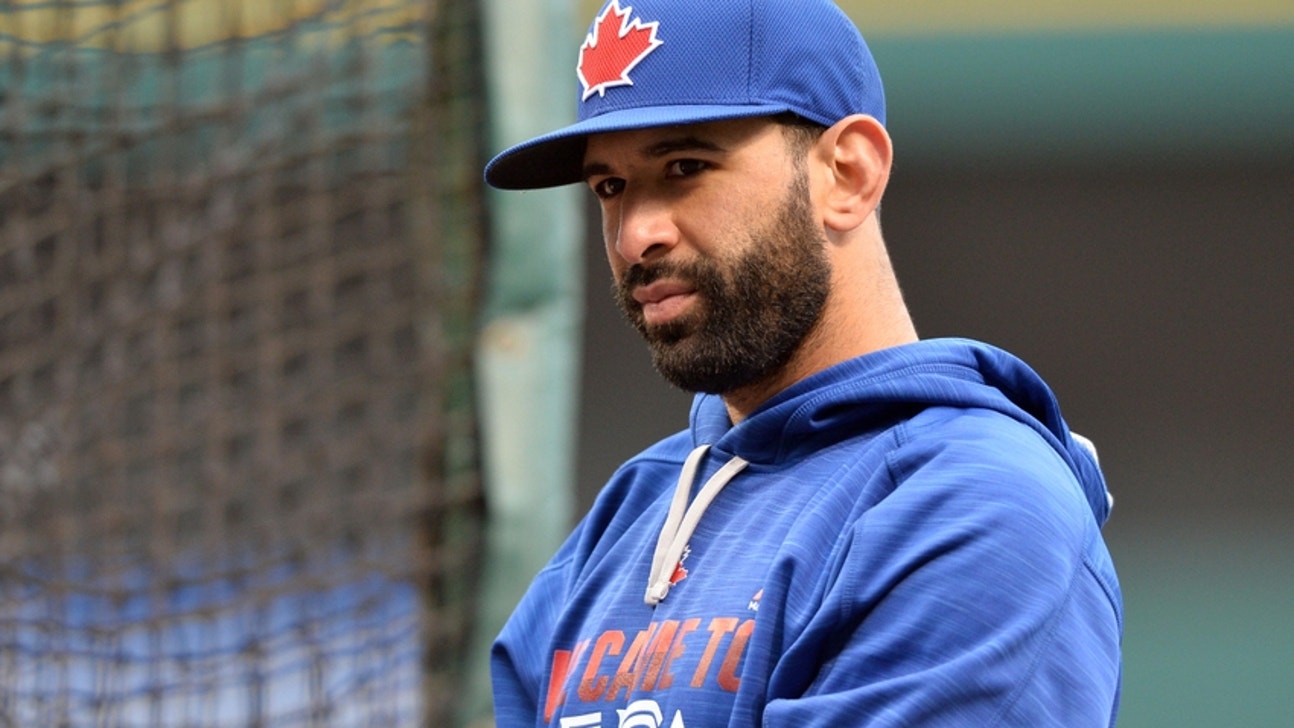 Albert Almora Jr.
Chicago Cubs: Should Jose Bautista Be Considered?
Updated
Mar. 4, 2020 7:26 p.m. ET

Fansided, Joshua Mayer/FanSided via Call to the Pen
Jose Bautista is one of the top sluggers in baseball, but he is still sitting on the open market in mid-December. Should the opportunistic Chicago Cubs make a surprising run at him?
Now before we begin, I would just like to point out that I know how extremely unlikely a Chicago Cubs and Jose Bautista agreement would be. But let's take a look at how it would all work out, and why Chicago should maybe consider it.
Bautista had a bit of a down season in 2016, while also playing in only 116 games. As a 36-year-old, many believe this is a sign of a decline, but there's also a chance it was just an injury-riddled outlier of a season as power and on-base skills can age well in some players.
From 2010-2016, no one can match Bautista's 249 home runs. Also, only Nori Aoki has a smaller margin between his BB% and K% over that time (Bautista 16 BB%, 16.5 K%, Aoki 7.7 BB%, 8 K%). And while defensive metrics are not in love with the outfielder, his -4 Defensive Runs Saved over the past seven years certainly is not horrible.
So how would this all work with an already crowded outfield in Chicago? To understand my thought process, let's get off track a bit.
With Jason Hammel departing, the team projects to start Jon Lester, Kyle Hendricks, Jake Arrieta, John Lackey, and Mike Montgomery. Certainly a very good rotation. But the team does not have much depth behind these five. Last year, Travis Wood and Trevor Cahill were in the bullpen, but were also two capable starters in case of a pinch. As free agents, they will most likely sign elsewhere for low-tier starter money, instead of getting middle-relief money in Chicago. Montgomery was also in the bullpen with Hammel in the rotation, and Adam Warren and Clayton Richard were also around in the first half of the year for a few spot starts.
In 2016, the Cubs were very fortunate to have very good health in the starting rotation. Lackey missed a couple starts, but beyond his short stint on the DL, he and Lester, Arrieta and Hendricks had a very clean slate of health. This cannot be counted on to happen again in 2017. The team would be smart, as I am sure they will do regardless, to add a few capable starters in case of an injury. This is where the crowded outfield gets fixed.
Kyle Schwarber is most likely not going anywhere, and Ben Zobrist is in the same boat. This leaves Jason Heyward, Jon Jay, Albert Almora Jr. and Matt Szczur. Jay and Szczur are quality players but would not return much in a trade. This leaves Heyward and Almora. The Cubs should flip one of the two (preferably Heyward but that is extremely unlikely) for a starting pitcher. Suppose it is Almora going in a trade: there are many teams who would be interested in the young center fielder.
Perhaps the Rays would send one of their young pitchers not named Archer or Snell over for Almora. Maybe the Royals would want to make another deal with the Cubs, this time involving Danny Duffy or Yordano Ventura. Maybe the Diamondbacks would take Almora in exchange for Patrick Corbin, Robbie Ray, or someone else. If the team wants to get crazy, they could package Almora along with others in going after a big fish like Sonny Gray or Chris Archer. A young, controllable starter would not be a horrible idea, considering Lackey and Arrieta may be gone after 2017, with Lester continuing to creep further into his 30s.
While these are merely speculative, finding another capable starter or two should be on the Cubs wish list, which brings us to Bautista.
More from Call to the Pen
With Almora flipped for a starter, the Cubs could offer Bautista a contract and starting time in right field. Schwarber would mainly play left, and Zobrist would be moved back to the infield. Here's where I may lose you (if I haven't already): Baez spends all Spring Training working in the outfield, and moves to center. The fact that he is such a good second basemen may turn people off to this idea, and understandably so, but it may just make sense in that he is just a really good fielder and athlete, capable of making a seamless transition to the outfield with great instincts, effort and a powerful arm. As a reminder, Heyward could also be played in center if he proves worthy of starting once again. Kris Bryant can also play some center on a limited basis, as he showed he was capable the past two seasons.
The point of all this would not be to get Zobrist back in the infield, or Baez to center, or Almora flipped for a pitcher. The point would be to get another elite hitter in the fold, at below market value. As I said, the chances are less than one percent of any of this happening, but obtaining a six-time All Star is always something that should at least be pondered. His on-base skills would fit in perfectly with the team, and his personality would be a great fit in Chicago.
Will any of this happen? Probably not. Almora is viewed as a key piece of the future, and rightfully so. He is a quality fielder with plus speed who hits a ton of line drives. At the same time, his ceiling may be a bit limited due to his lack of power and on-base skills. As seen here on minorleagueball.com, if he cannot hit for a high average, he may be a below average player. While still young and with five additional years of control, Almora is a very valuable asset the Cubs would not want to give up for nothing. If they could get a pitcher they like in return, maybe, just maybe, they would consider it.
Bautista is receiving surprisingly little interest right now as a free agent. If the Cubs were willing to offer something in the ballpark of three years and $50-60 million, maybe that could get a deal done. While the team may not have that kind of cash available, they could attempt to dump Miguel Montero and his $14 million to create some flexibility.
The team would then project to start Willson Contreras, Anthony Rizzo, Zobrist, Addison Russell, Bryant, Schwarber, Baez and Bautista from positions two through nine, with a very capable bench of Heyward, Jay, Szczur, Tommy La Stella and a new backup catcher.
Yes, this is all a bit crazy, but maybe it is exactly the type of move the Cubs make to show the league that they are still one step ahead. Then again, maybe there is a reason Theo Epstein is running the team and I am not.
---
---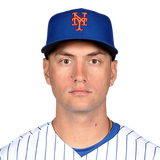 Get more from Albert Almora Jr.
Follow your favorites to get information about games, news and more
---