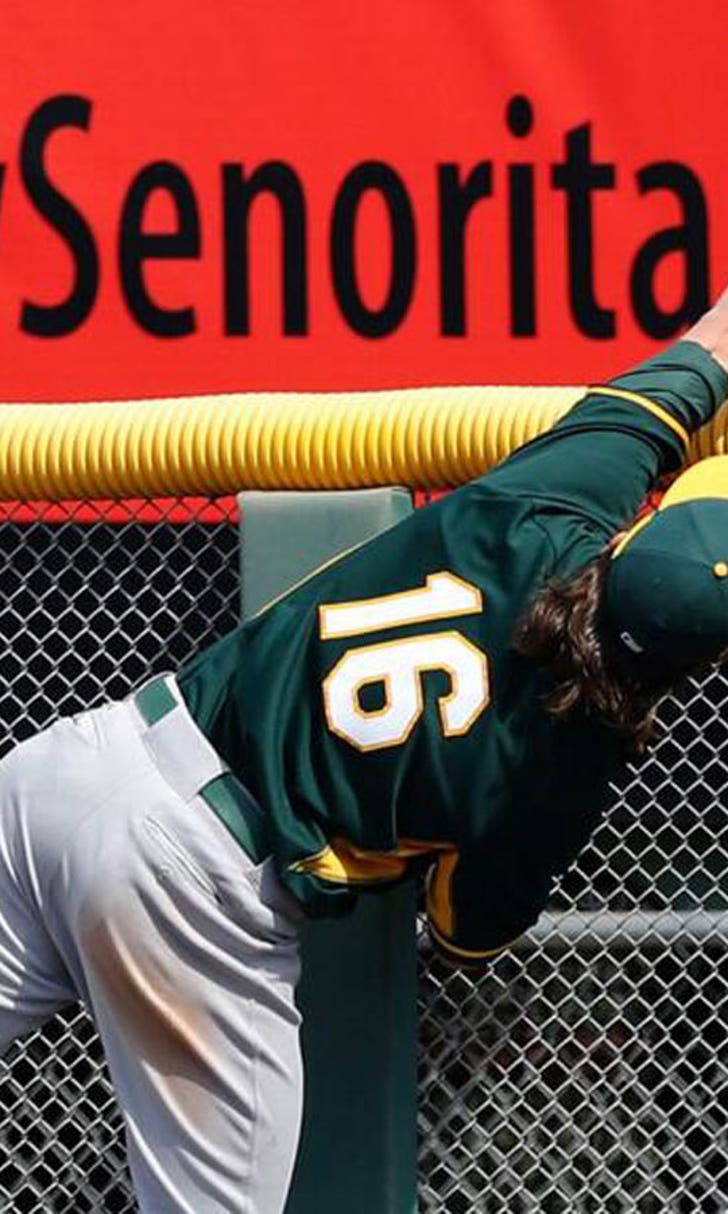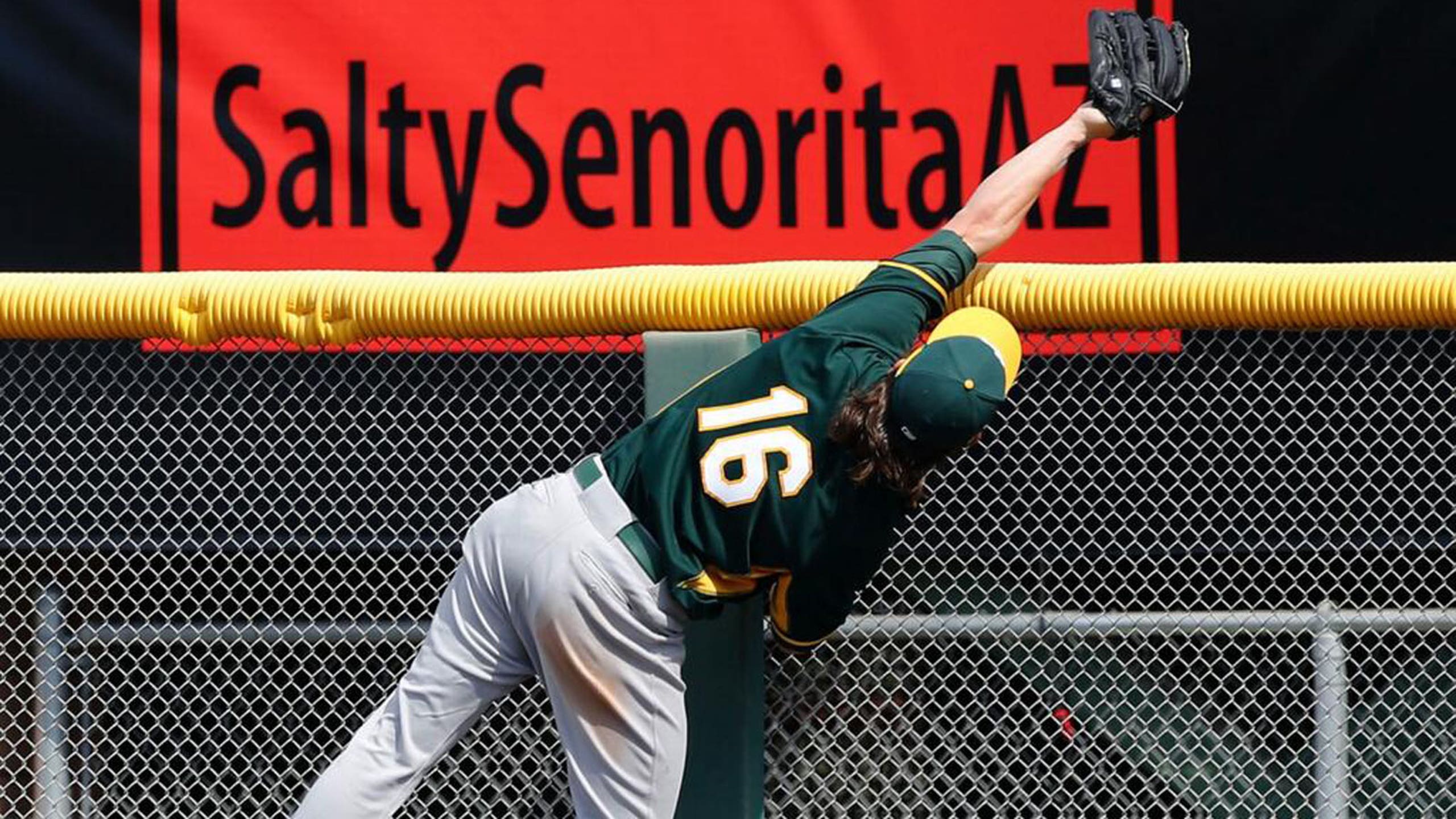 Catch of the Year? A's Reddick robs Morse not once, but twice
BY foxsports • February 26, 2014
Did the Play of the Year happen on the first day of spring training games? ... And is this proof the Oakland A's were robbed in last year's ALDS?
Just like home runs, wins, saves, etc. ... don't count in the stats when looking back on the season, this remarkable catch must be ineligible for Play of the Year — hey, the game doesn't count.
But the catch is a good one ... a really, really good one.
On Wednesday, in the bottom of the second inning, San Francisco's Michael Morse hit an opposite-field drive towards right-center field at Scottsdale Stadium in Scottsdale, Ariz.
Oakland right fielder Josh Reddick climbs the fence and robs Morse of a four-bagger.
What's crazier is that Reddick did it again in Morse's next at-bat — in the fourth inning. It wasn't as spectacular as the first, but still was an impressive snag.
After the game, the two tweeted at each other with Reddick offering to take Morse out to dinner as repayment for the robbery.
Reddick said the first catch was the best he's ever made.
"I don't know how I did it," Reddick told The Associated Press. "When I got to the fence and climbed it, I looked back and the ball was already two feet over my head. I was lucky enough to get my glove on it."
After the second one, Morse raised his arms in disbelief: "I was like, `I thought we were friends.' I know Reddick and he takes his defense so seriously," Morse told The AP.
Oakland center fielder Sam Fuld, who made his own running, over-the-shoulder catch in the outfield, added, "I'm pretty sure that's the best play I've ever seen live and then it just got wacky with the second one.
"You'll never see that again." 
So what's this have to do with Oakland being robbed in the 2013 ALDS?
With a two-games-to-one lead in the best-of-five series, the A's led the Detroit Tigers by a run in the bottom of the seventh inning of Game 4 and were nine outs away from advancing to the ALCS.
That's when Detroit designated hitter Victor Martinez tied the game with a solo blast, which Reddick claimed he would have caught had Tigers fans in the front row not interfered.
Following the A's loss in Game 4 — they would lose the series in Game 5 — many Oakland fans agreed with Reddick, pointing out that the right fielder makes remarkable catches all the time.
After witnessing Wednesday's catches, they are probably right ... and the Boston Red Sox were fortunate not to have to face Reddick and the A's in the ALCS.
Here's Martinez's Game 4 homer:
The Associated Press contributed to this report.
---
---