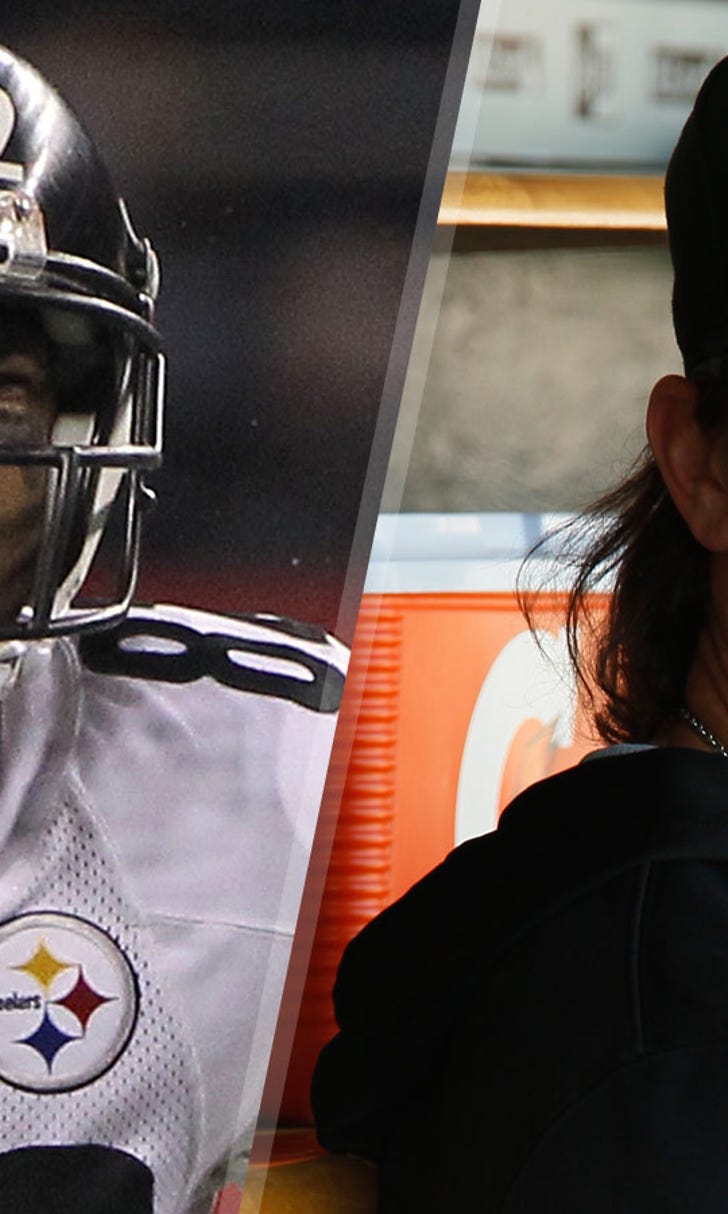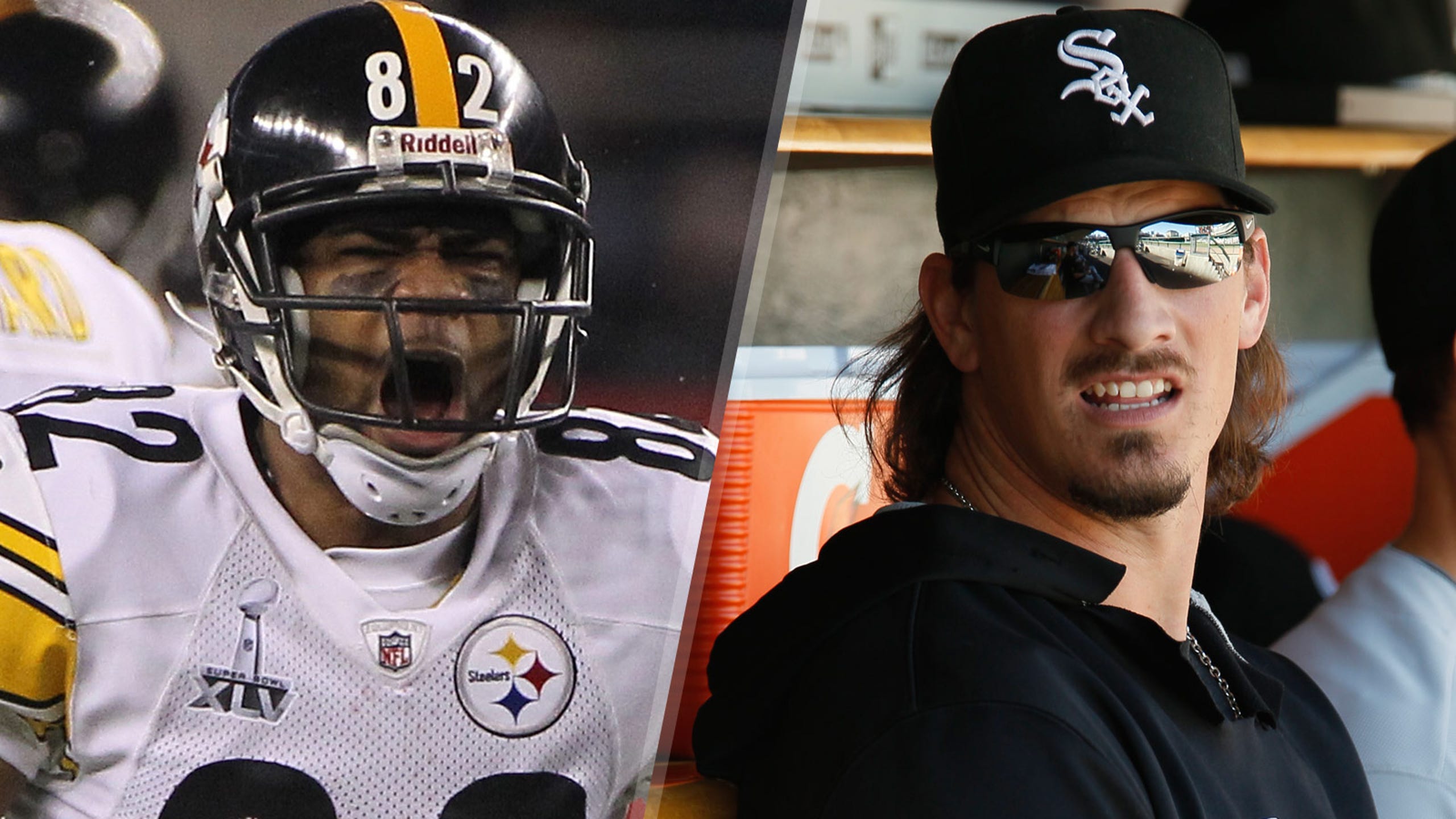 Can baseball save future Antwaan Randle Els from physical toll of football?
BY foxsports • February 5, 2016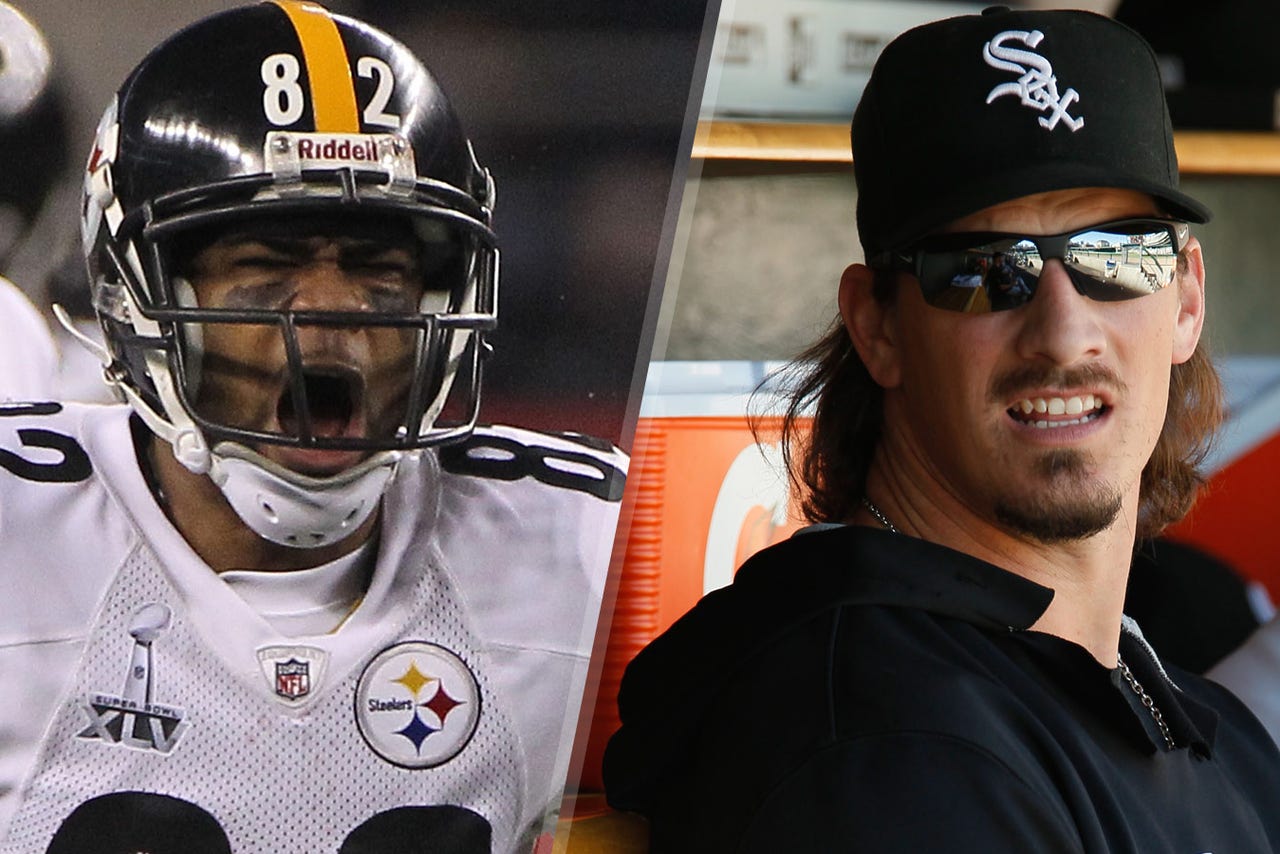 During this intermission between Wednesday's National Signing Day and Sunday's Super Bowl, I hope you'll consider the football reflections of this baseball reporter, at least where two players are concerned: Antwaan Randle El and Jeff Samardzija.
Both played collegiately in Indiana. Both were selected in the Major League Baseball draft by the Chicago Cubs. Both stopped playing football years ago.
Randle El did not sign with the Cubs after they picked him in the 14th round, 424th overall, in 1997. Instead, he became a star quarterback at Indiana University, where he also played varsity basketball and (briefly) baseball. Randle El then spent nine seasons in the NFL. Ten years ago, he was a Super Bowl hero for the Pittsburgh Steelers.
Recently, though, Randle El told J. Brady McCollough of the Pittsburgh Post-Gazette that he wishes he would've played baseball, because of football's physical and cognitive toll.
Samardzija had a more sustained multi-sport experience at Notre Dame than Randle El did in Bloomington. By the time the Cubs made Samardzija their fifth-round pick in 2006, he'd thrown 240 innings for the Fighting Irish. Samardzija decided to turn pro in baseball after his junior year -- which meant spending the summer of '06 in Boise, Idaho, and Peoria, Ill. -- before returning to South Bend for his senior football season.
Samardzija starred for the Fighting Irish that fall and earned All-America recognition. He hasn't played football since. In December, with a career record of 47-61, Samardzija joined the San Francisco Giants on a five-year contract worth a guaranteed $90 million.
Here, I could point out that -- for an 18-year-old with equivalent talent -- baseball is a far superior option to football in the areas of acute injury risk, guaranteed earnings (in the only major U.S. professional league without a salary cap), and long-term quality of life. But that is such an obvious argument that I'd have to end the column now.
Instead, let's consider the deeper question: Why was Samardzija uniquely positioned to turn pro in the sport that hadn't paid for his scholarship -- and ultimately earn more than $100 million?
The answer has to do with the most powerful figure on many brand-name college campuses.
The head football coach.
"The best thing I did was have a guy named Tyrone Willingham, when I was a freshman in college, come to me and give me the opportunity to play a second sport -- baseball -- because he didn't feel like he could restrict me from possibly having future success in something that wasn't his field," Samardzija told me recently, in an interview on MLB Network Radio.
"He was a great mentor to me. To put yourself at risk, to allow one of your players who you need to perform on the football field, to go (play) another sport and pursue a profession they love, that means a lot to me."
Willingham didn't win a national championship at Notre Dame -- or anywhere else as a Division I head coach. But with Samardzija, he exhibited unique leadership within the often cutthroat universe of college athletics, deciding against his own self-interest and for the betterment of his player's future.
How often should today's football coaches feel compelled to make similarly gracious gestures? That's hard to say, simply because true two-sport prospects are rare in contemporary American sports. Specialization occurs younger and younger, often to a child's detriment, a scourge for which parents and youth coaches must share blame.
"Those kids that have a coach telling them they need to play only one sport, they can tell (the coach) to take a hike," Samardzija told me. "That's selfish on the coach's part . . .
"You've got to have fun as a kid. You're not going to be fully sure (which sport is best for you) until you're 18, 19, 20, 21, anyway. To specialize in athletics at an early age -- 12, 13, 14 -- is kind of ridiculous. Your body doesn't even know what way to go. You're not fully developed.
"The important thing is, early on, learning how to compete, learning how to adjust to different scenarios in different sports, to deal with pressure -- things like that. The foundations of athletics."
Fellow parents, please read that quotation again. That is expert testimony, nearly identical in theme to the message John Smoltz (once a two-sport recruit to Michigan State) articulated memorably during his induction speech at the Baseball Hall of Fame last July.
But while we wait for a deceleration in the hyper-specialization of American youth sports -- and it hasn't happened yet -- the onus is on today's Willinghams to back up those living-room promises about looking out for a recruit's best interests. Football coaches have the institutional clout to allow their student-athletes to play another sport. Crucially, they also have the scholarships: 85 per team, compared to 11.7 for baseball.
MLB officials are concerned about long-term effects of the scholarship shortage on the domestic talent pool; the league has had discussions with the NCAA about the possibility of league-sponsored scholarships. Thus far, the NCAA hasn't changed its regulations to accommodate that approach. And so the status quo remains, whereby Signing Day comments such as this -- from University of Minnesota football coach Tracy Claeys to Sid Hartman of the Minneapolis Star Tribune -- are rare and refreshing.
Within Claeys' words, one detects the faint possibility of a culture change, however localized. More broadly speaking, baseball's stakeholders should feel encouraged that MLB and the MLB Players Association are aligned on such an important issue to the game's future. After all, MLBPA executive director Tony Clark was a two-sport college athlete who played basketball at Arizona and San Diego State.
"Protecting and growing the sport is of paramount concern to the Players and the MLBPA -- from the grassroots level to the international and collegiate levels," MLBPA spokesman Greg Bouris told FOX Sports. "As it specifically relates to the college level, and without getting into the details, we have already begun to craft plans that would create opportunities and provide greater incentives for top athletes to make baseball their sport of choice, including 'two-sport' and minority athletes."
Would Antwaan Randle El have enjoyed a 15-year career in the majors if his scholarship at Indiana had been for baseball rather than football? That is impossible to say. But after two years away from the game, Randle El went 1 for 12 (.083) at the plate in 13 games as a junior, according to statistics at TheBaseballCube.com. Was the layoff to blame? Or was football his optimal sport after all? He'll never know.
Samardzija's football coach gave him the gift of finding out for sure.
---
---