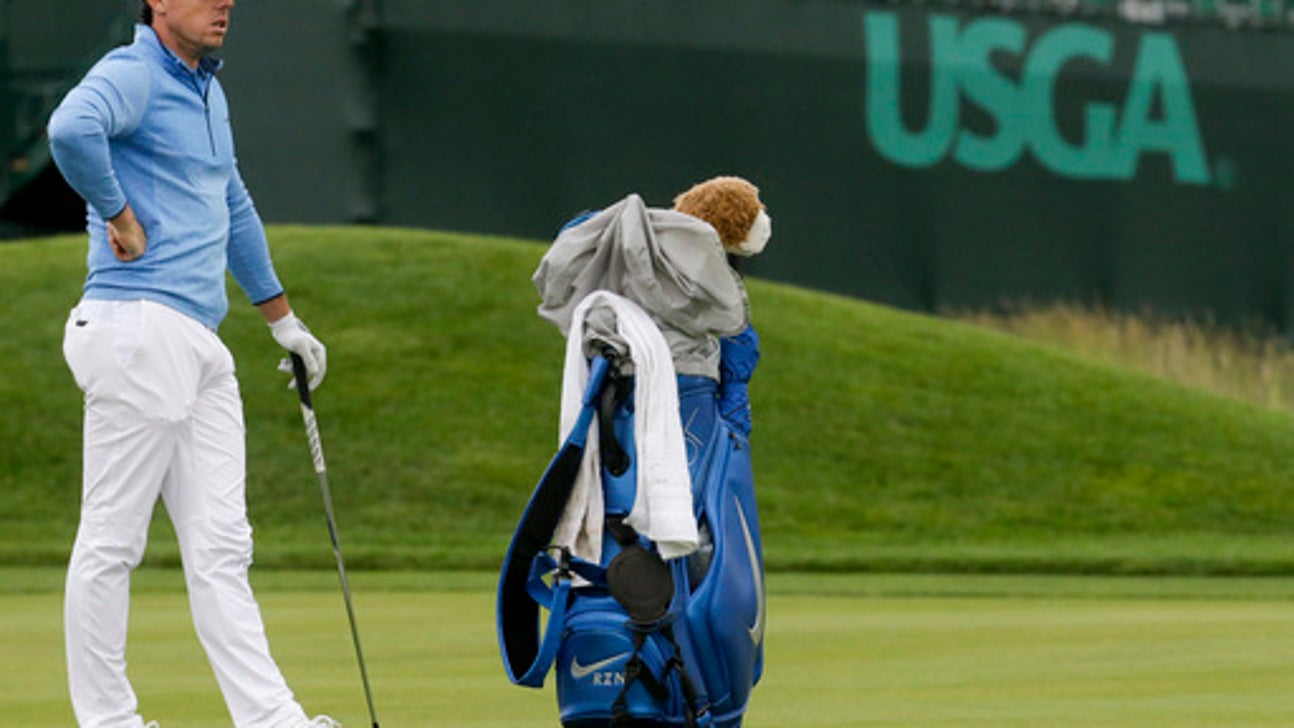 Phil Mickelson keeps chasing elusive US Open
Published
Jun. 15, 2016 6:48 p.m. ET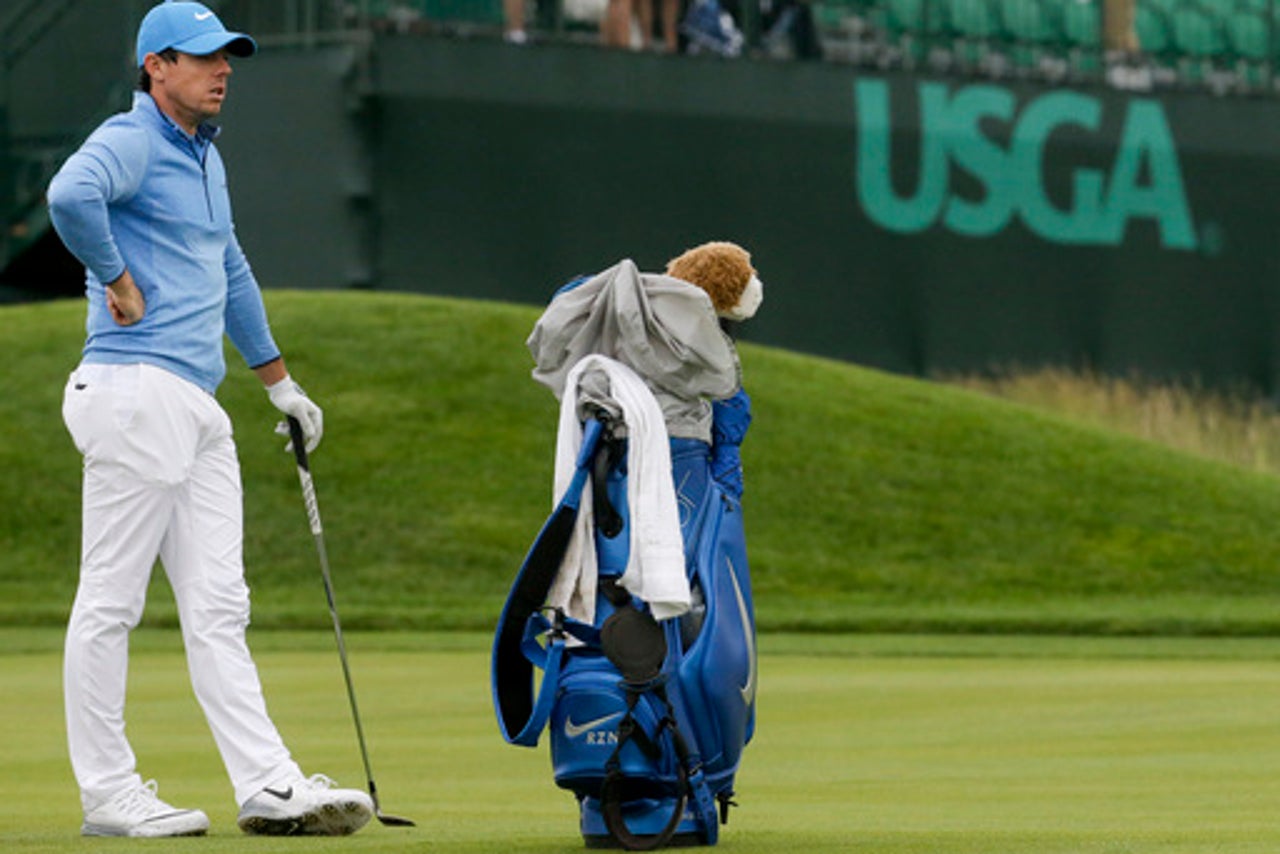 OAKMONT, Pa. (AP) One year before Jordan Spieth was born, Phil Mickelson made his professional debut with a 68 in the 1992 U.S. Open at Pebble Beach and was two shots out of the lead. The next day, he shot 81 and missed the cut.
All these years later, Mickelson is still chasing the one major he thought he would have won by now.
He turns 46 on Thursday when the U.S. Open returns to Oakmont for the ninth time, and that only adds to the urgency. No one that old has ever won the U.S. Open. Only three players that old have won a major - Julius Boros, Jack Nicklaus and Old Tom Morris.
But the only time Mickelson showed his age is when he flew home to San Diego for the eighth-grade graduation of daughter Sophia.
''It's just important for me to be there for that stuff,'' Mickelson said Wednesday. ''At 46 years old now, come tomorrow, those are the difference that I'll have, where a lot of the young guys in their 20s don't really have to think about it yet. But it's also brought me some of the greatest joy in my life.''
The U.S. Open? Not so much.
His six runner-up finishes are a record. His double bogey on the 72nd hole at Winged Foot is the one moment that still eats at him. And it's hard for him to ignore the significance of winning a U.S. Open, which is all that keeps him from the career Grand Slam.
''I could BS you and tell you I don't think about it,'' he said. ''No, I think about it all the time. This is the tournament I want to win the most to complete the four majors. There's no question. I have to put that out of my head and try to execute and be patient and not think about results.
''You start thinking about results, you'll never play your best golf.''
Oakmont is enough to grab everyone's attention. Reputed to be the toughest golf course in America, it has all the traditional elements required for the major billed as the toughest test in golf - tight fairways, thick rough, punishing bunkers, fast greens.
The only hope was from the weather, with thunderstorms in the forecast for the first few days.
''Rain or no rain on this golf course, it's still a very, very hard test of golf,'' Rory McIlroy said.
Adam Scott showed up at Oakmont a week ago to prepare and played in firm, fast conditions. It rained that night, and he returned for a practice round with McIlroy and found a more forgiving course.
''Both of us probably made five or six birdies each that day,'' Scott said.
If anything makes Mickelson feel relaxed going into this U.S. Open, it might be what has transpired off the golf course. He was named in a federal complaint that accused Las Vegas gambler Billy Walters and a former board member of Dean Foods Co. of making tens of millions of dollars in illicit stock trades.
The government claimed Mickelson only benefited from the misdeeds of others and did not charge him. He agreed to repay the $931,000 he made in a single trade of Dean Foods in the summer of 2012.
Since then, Mickelson played well at Memorial and was runner-up last week at the St. Jude Classic, which he hopes will give him momentum going into Oakmont.
A coincidence? Maybe.
''It might have something to do with the fact that it's behind me that I've played well the last two weeks, and I feel like I'm playing stress-free and much better golf,'' he said. ''That might have something to do with it. I don't know. But I'm excited that it's behind me. I'm excited I'm at one of my great opportunities.
''I view this week as a great opportunity to complete something that would be historic in my mind in a career.''
Mickelson doesn't mind the difficulty of Oakmont, even though he hasn't done well in his two previous U.S. Opens here. He finished 18 shots out of the lead in 1994 and missed the cut in 2007 when he played with a bone bruise from chipping too much out of the rough during a scouting trip to Oakmont.
This time, Mickelson hasn't done a lot of chipping.
''I'd rather wait to get hurt during the tournament rather than before it,'' he said.
But he likes it tough. That's the U.S. Open he knows, the kind where he has played his best. In his six runner-up finishes, Mickelson was under par for the championship only twice (2 under at soggy Bethpage Black in 2009 and 2 under at Shinnecock Hills in 2004).
''I believe it also gives me the best chance, because after 25 years, you have to really know how to play this style of golf,'' he said. ''This is a whole different style of golf, something that over the years I've become very effective at playing. Because of that, I would love to see it cross the line - the way the U.S. Opens often do - and become a little bit over the edge. That actually benefits me the most.''
---