William & Mary Tribe
William & Mary Tribe
William & Mary-Richmond Preview
Published
Dec. 3, 2015 2:32 p.m. ET

(STATS) - Never before has a game between rivals Richmond and William & Mary meant so much.
For the 13th-ranked Tribe, Saturday's rematch with the No. 12 Spiders in the second round of the FCS playoffs carries extra incentive.
The 126th meeting of the "Oldest Rivalry in the South" will be the first in a postseason setting and takes place two weeks after Richmond dealt William & Mary a 20-9 loss at Robins Stadium. That helped the Spiders secure a first-round bye as the No. 7 seed for the FCS playoffs, and the Tribe had to play in last week's opening round.
While Richmond (8-3) has reaped the benefits of additional rest and playing at home from that result, it may have furthered a psychological edge as well. The Spiders have won all four matchups with the Tribe during coach Danny Rocco's tenure, the last three by at least 11 points.
Then again, William & Mary (9-3) won't be lacking for motivation after receiving another chance to accomplish a feat no current player on the roster has achieved.
"I'm not going to lie to you," defensive end Peyton Gryder said. "That was probably the best outcome, the best draw we could have gotten from the bracket."
The Tribe had to work hard for that revenge opportunity, outlasting Northeast Conference champion Duquesne in a 52-49 thriller last Saturday. William & Mary trailed 14-0 early and was clinging to a seven-point lead in the third quarter when defensive tackle Tyler Claytor delivered the game's biggest play, blocking a field goal attempt that CAA Football co-defensive player of the year DeAndre Houston-Carson returned 65 yards for a touchdown.
"We didn't panic, we didn't throw things out the window, we just kept playing," coach Jimmye Laycock said. "Things weren't hitting on defense and things weren't hitting on offense. You've got to be able to adjust to the way the game is flowing and the way things are happening and I thought our players did a good job with that."
An opponent William & Mary had never previously faced proved to be quite the challenge, though Laycock doesn't necessarily view his team's familiarity with the Spiders as an advantage.
"You're really at a quandary to know what to prepare for," he said. "OK, are they going to do the same thing they did the last time, especially if they were successful? Are they going to continue that? Or, are they going to throw a wrinkle at you? That's where to me it's kind of an interesting scenario in rematches like that."
Laycock can likely expect his defense to receive another heavy dose of Jacobi Green. The All-CAA selection has piled up 928 rushing yards and 10 touchdowns over the past five games while averaging 29.4 carries with backfield mate Seth Fisher sidelined by an ankle injury. Green ran for 217 yards, the most by a Tribe opponent since 2007, and a touchdown on 36 attempts in the Nov. 21 clash.
"I think the rest did him (good)," Rocco said. "He's the one who looks freshest to me. Hopefully he'll be able to give us that big performance, being able to be the workhorse and being able to be the guy who makes the key runs and the guy that gets the key first downs."
Wide receiver Brian Brown also has been on a late-season tear, producing four 100-yard efforts with four TDs in Richmond's last five games. The junior had 101 and a touchdown on seven catches against William & Mary.
Brown presents problems for a Tribe defense that surrendered 423 yards and six touchdowns to Duquesne quarterback Dillon Buechel last week. Buechel's top target, Chris King, amassed 221 yards on 12 receptions.
Reducing turnovers also will be imperative to William & Mary's chances. The Tribe have committed 11 during their four-game skid to Richmond and have seven over the past two games. Steve Cluley was picked off twice last week after throwing a career-high three interceptions - two in the red zone - against the Spiders.
"We haven't been doing as good a job of protecting the ball as we're accustomed to," running back Kendell Anderson said. "We have to key on protecting the ball because in big games like this, we can't afford to turn the ball over."
Cluley will need to be aware of safety David Jones, tied for third in the FCS with eight interceptions and the headliner of a Spiders defense that's recorded 17 picks.
For Richmond, the focus should again be on neutralizing the standout backfield tandem of Anderson (1,373 yards, 15 TDs) and Mikal Abdul-Saboor (745 yards, 8 TDs). The Spiders held the duo to 91 yards on 24 rushes in the recent win.
The Tribe are 0-3 when rushing for 145 yards or less.
Both programs are seeking their first FCS quarterfinals appearance since 2009. The Spiders were handed a 36-15 loss by Coastal Carolina in last year's second round.
Saturday's winner will face either No. 2 seed Illinois State or Western Illinois in the quarters.
---
---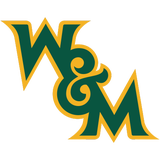 Get more from William & Mary Tribe
Follow your favorites to get information about games, news and more
---