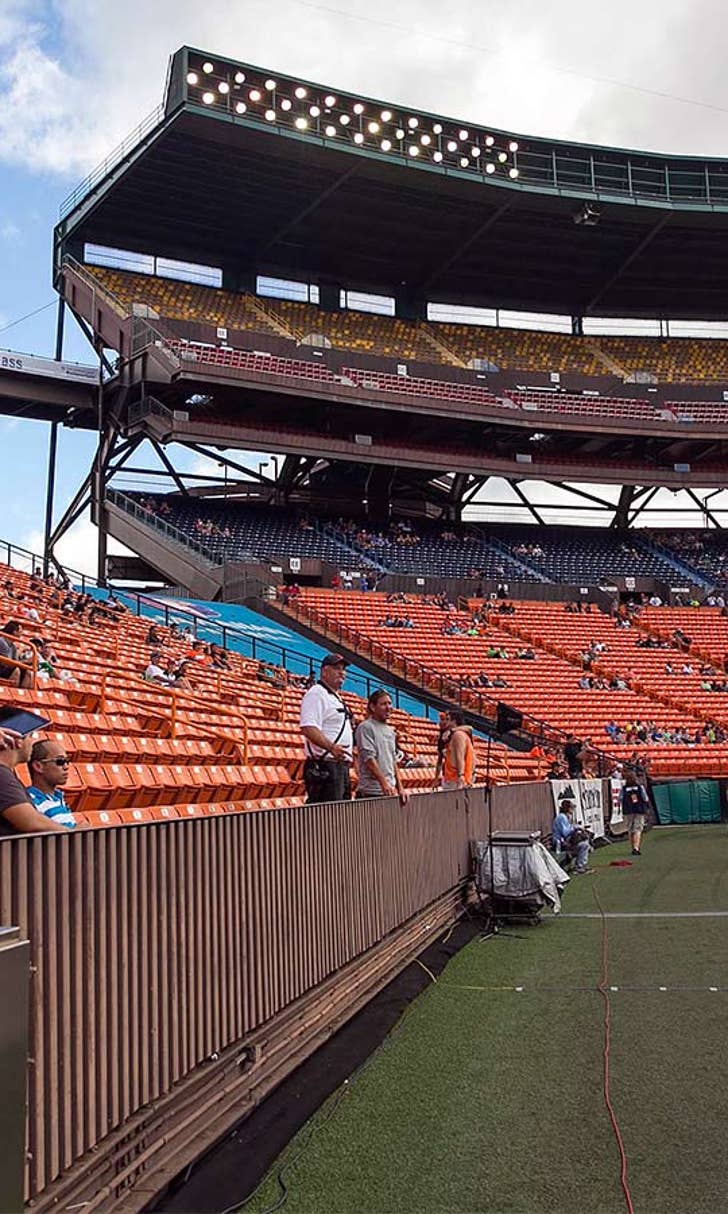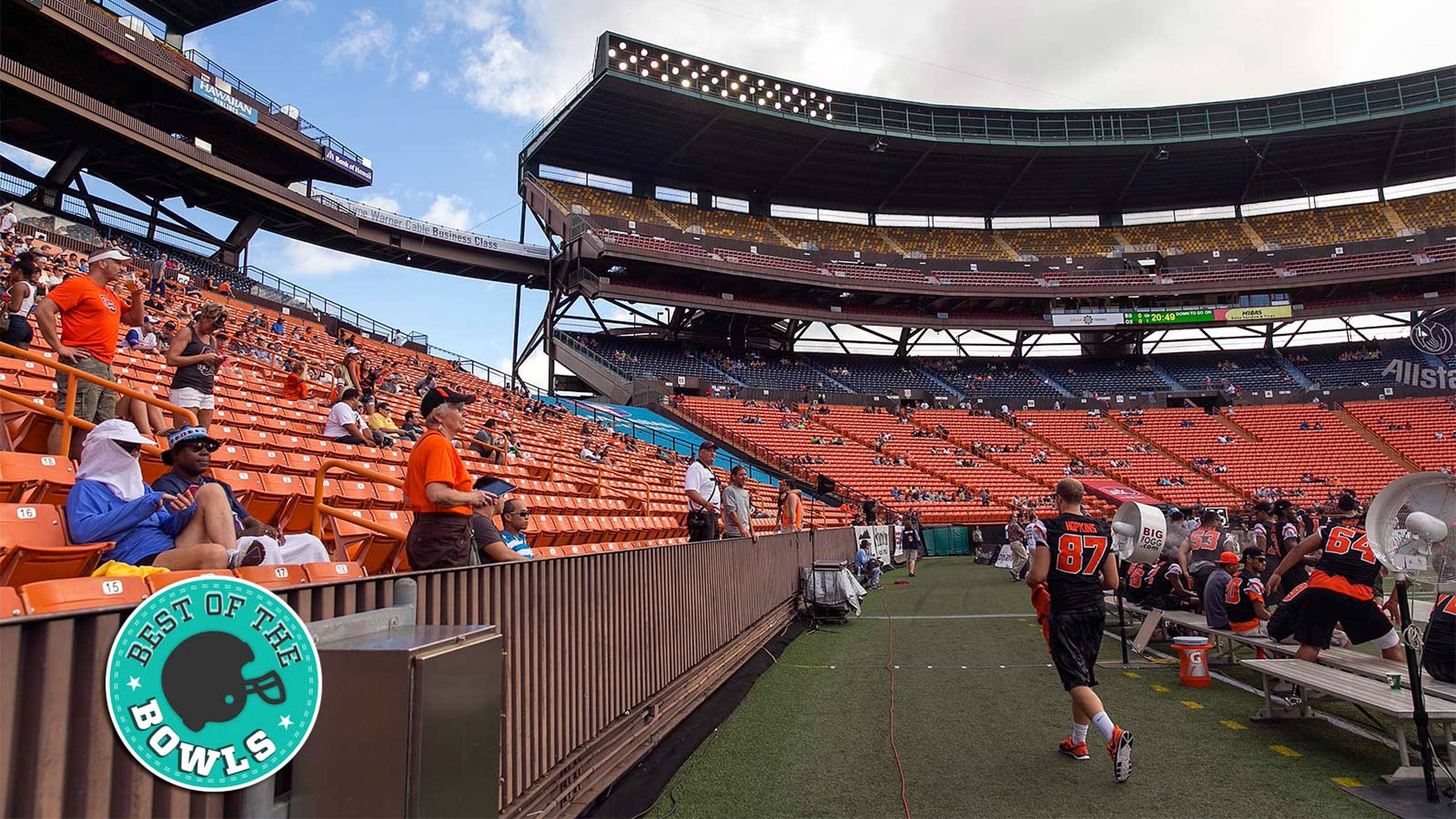 Two tickets to paradise? That apparently doesn't include Hawaii Bowl
BY foxsports • December 25, 2013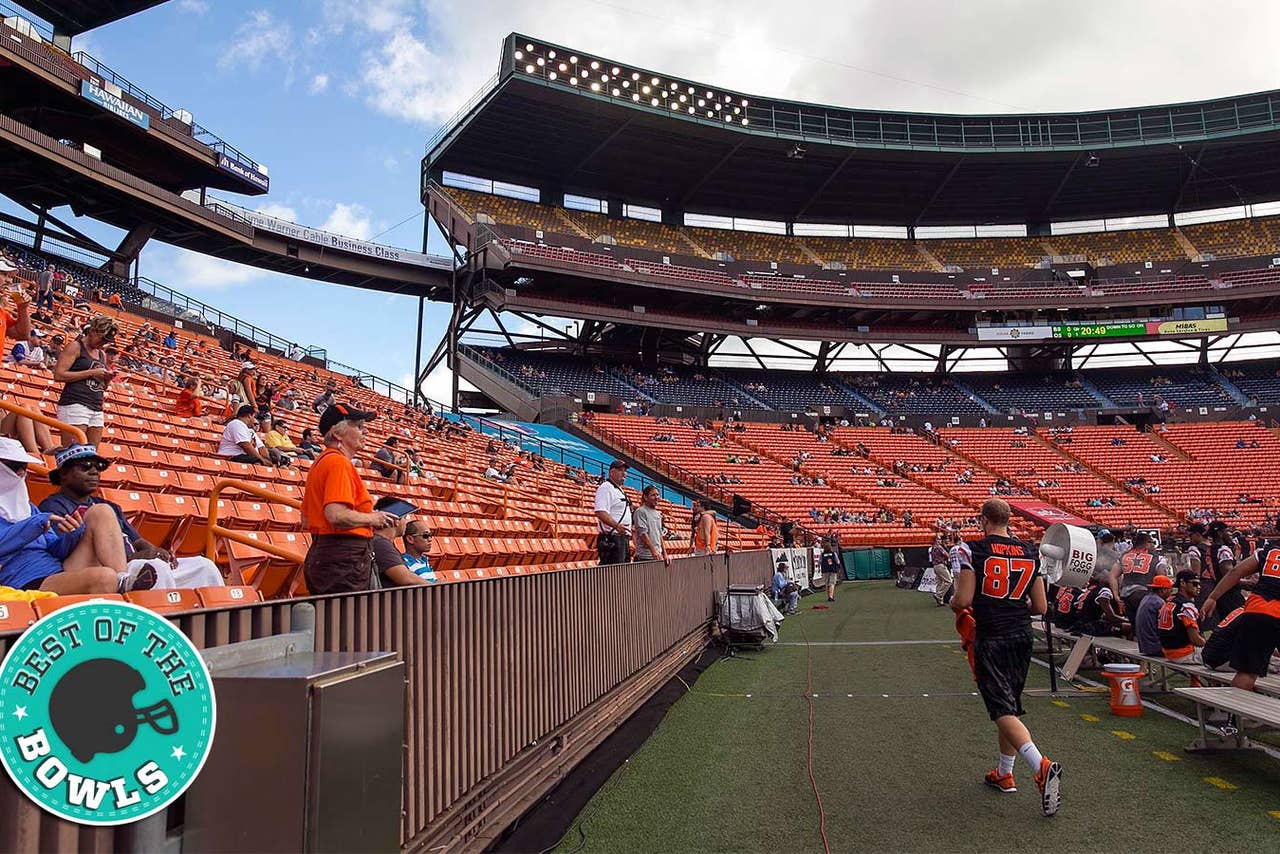 To adapt an old story attributed to various sources over the years, here is an imaginary phone conversation at the ticket office for the Hawaii Bowl:
Caller: I'd like to buy 100 tickets to the game, please. What time does it start?
Bowl official: 100 tickets? What time would you like it to start?
Folks in Hawaii must have had lots of last-minute Christmas shopping to do Tuesday afternoon or some other pressing matters, because what they clearly didn't want to do was attend the Hawaii Bowl between Oregon State and Boise State.
Officially, attendance was 29,106, but the vast swaths of empty seats at 50,000-capacity Aloha Stadium in Honolulu didn't go unnoticed on Twitter.
The ppl of Hawaii didn't realize there was a bowl game today so ESPN is piping in the crowd noise from the SEC championship game. @ESPNCFB

— Skit (@PSKitchens) December 25, 2013
With Oregon State solidly in control on its way to a 38-23 victory, the fans apparently began to find ways to entertain themselves.
Bowl organizers can only hope that the University of Hawaii returns to the game. The last time UH was in it, 2010, the Hawaii Bowl drew about 43,000.
---