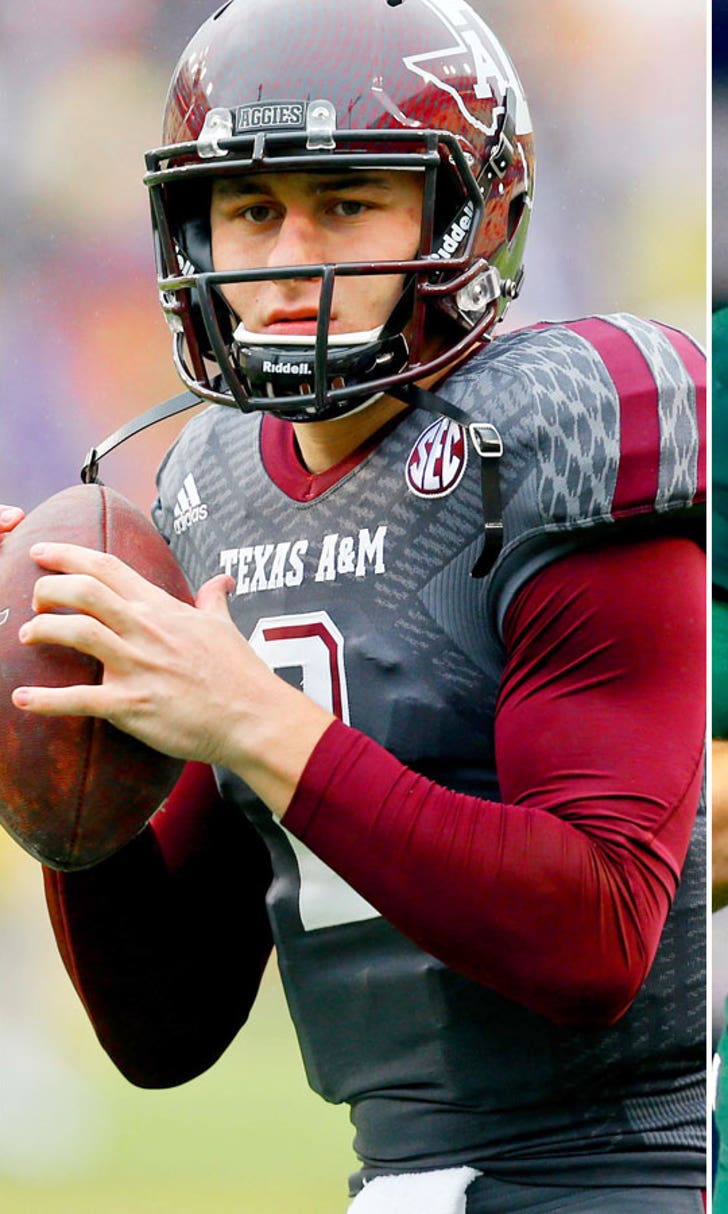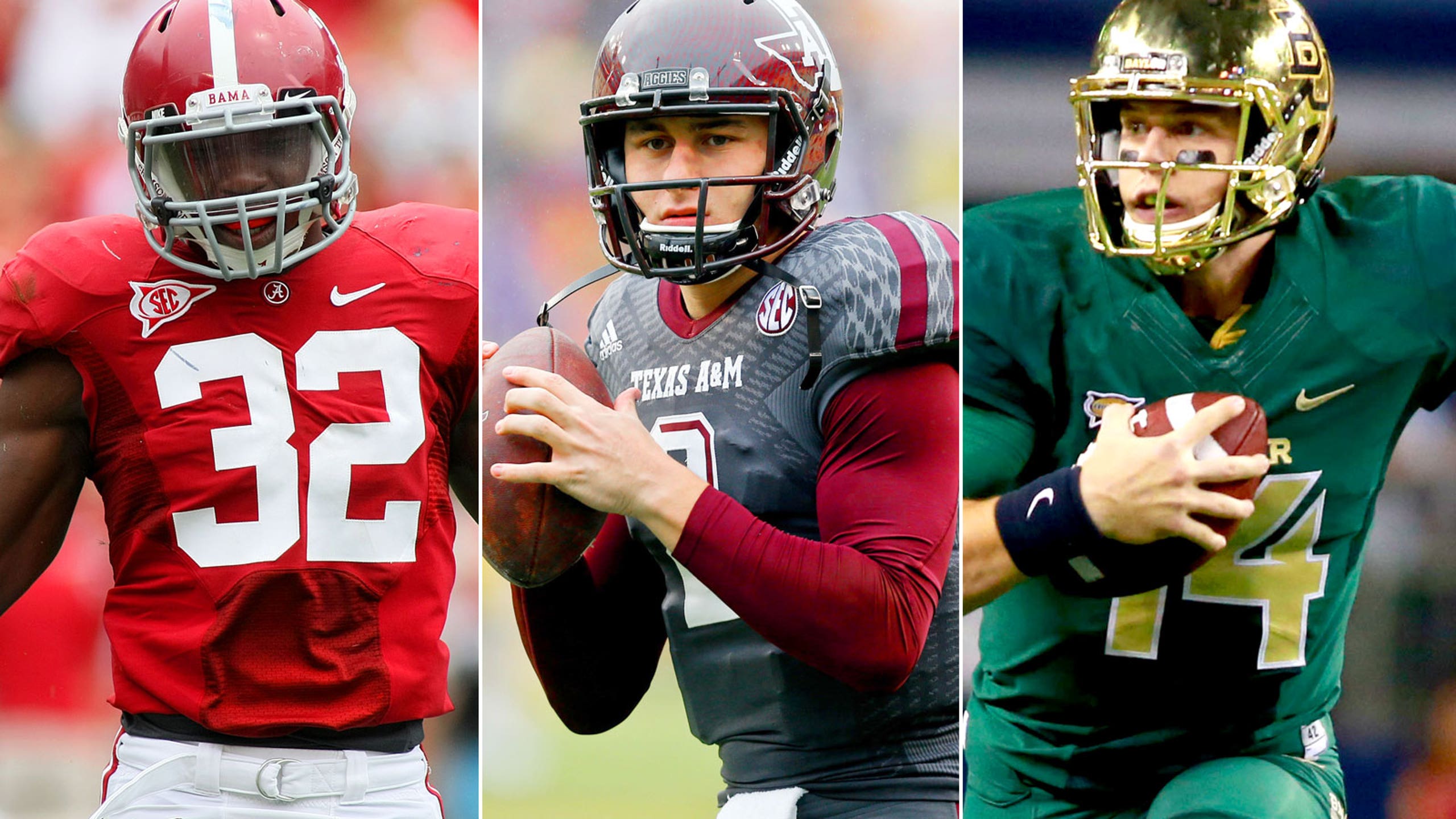 Travis: Pay for all those gifts with the 17 best bets of bowl season
BY foxsports • December 23, 2013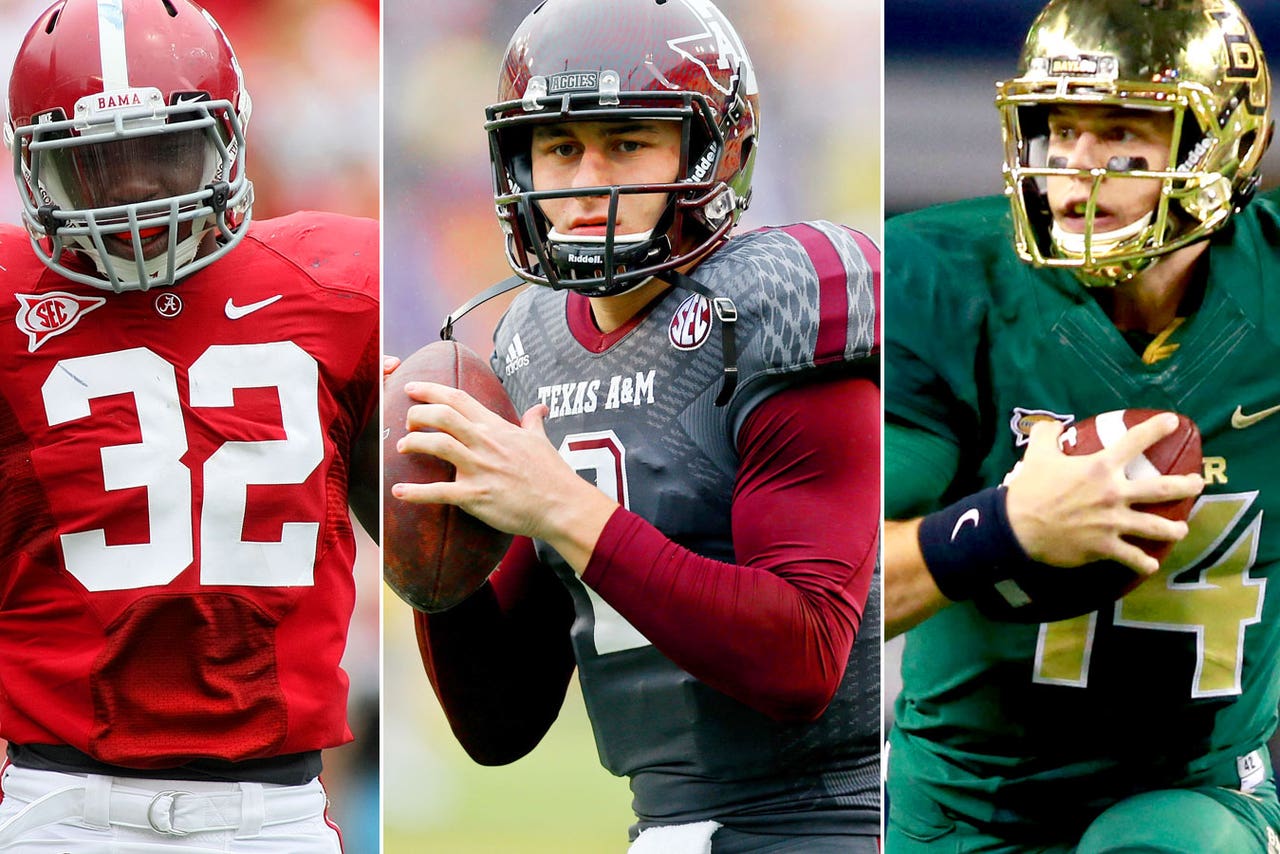 We've given you 100 picks this year, and we're a robust 48-52 on the season.
It's hard to be more mediocre than that. 
But now it's bowl season and time to get back on the winning track.  
So here we go: I've got 17 winning plays for you to start off the 2014 calendar year with a bang. 
Music City Bowl: Ole Miss (-3) vs. Georgia Tech
Every time Georgia Tech has played a decent team this year, the Yellow Jackets have lost.
Ole Miss is a decent team. So it seems like an easy Ole Miss pick here. 
But Ole Miss's offense vanished the last two weeks of the regular season, dropping the Rebels to 7-5 and leaving a ton of Ole Miss fans upset with a season that began with high expectations and ended with a bitter overtime loss to a hated rival. 
Lots of times, offenses can regress over this break. 
But last year Ole Miss was stellar in its bowl game, and I'm betting that happens again. Plus, Georgia Tech's offense isn't as difficult when you have a month to get ready for it. Paul Johnson is just 1-4 in five bowl games, the lone win coming last year against a disinterested USC team. 
Pick: I think Ole Miss will be ready here. 
(FYI, our 3HL show is calling this game. I've never called a live game before, so I'd encourage you to tune in for the fireworks.)
Alamo Bowl: Oregon (-13.5) vs. Texas
Motivation is always an issue in bowl games, and I truly question how much either team cares in this game. 
Every time I start to think Texas is going to win a game for Mack Brown, I change my mind. I think it's more likely Texas won't show up at all, especially with news of ineligible players already trickling out for Texas.
Plus, does anyone really think Texas' defense can slow down Oregon? 
Pick: The Ducks have had many fewer distractions and should be ready to roll up the points.  
Liberty Bowl: Mississippi State (-7) vs. Rice
OK, OK, I've lost a couple in a row betting against State. 
So I'm not making that mistake again.
Rice hasn't really played anyone good all season. State's not that good, but they've played decent down the stretch and the schedule has been challenging. 
Plus, State's thrilled to be in the Liberty Bowl and will be playing a virtual home game. 
Pick: Take the Bulldogs.
Chik fil-A Bowl: Texas A&M (-13) vs. Duke
While A&M had trouble all season with athletic offenses, the Aggies have not had have trouble with nerdy teams that rely on disciplined schemes to beat you.
The Aggies beat Rice, SMU and Vandy by 21, 29 and 34 points, respectively.
Duke looks an awful lot like all three of those teams. 
Sure, David Cutcliffe will find ways to score points on this A&M defense, but his Duke team has no hope of stopping Johnny Manziel and company.
The Aggies win big in Manziel's finale.  
Pick: Two here -- Texas A&M and over 74.5.
Outback Bowl: LSU (-7) vs. Iowa
Les Miles has lost three of his last four bowl games and starting quarterback Zach Mettenberger is out with a serious knee injury. So what will freshman quarterback Anthony Jennings manage in his first start? I have no idea. That means LSU won't get fancy and will run the football a ton in this game. 
We're also talking about Iowa here, a team with no offensive explosiveness.
So unless the defenses score, it's going to be a plodding, ugly game. 
Pick: While I think LSU wins, I'm nervous about taking the Tigers to cover by over a touchdown. So play the under 49.
Gator Bowl: Georgia (-8) vs. Nebraska
One thing to consider when it comes to stud running backs who have had injury issues all season: They're 100 percent healthy in time for the bowl game. 
Todd Gurley's the best running back in college football when he's healthy. 
And he's healthy again. 
The Nebraksa defense is a bit better this season, but every loss has been by double digits. The Cornhuskers are not stopping Gurley. 
Pick: Make it five double digit losses for Nebraska as Georgia rolls.
Capital One Bowl: Wisconsin (-1.5) vs. South Carolina
You ever have a player you trust so much that you just feel there's no way he's losing a game?
That's how I feel about South Carolina quarterback Connor Shaw, a guy who just finds a way to win football games. 
I simply can't imagine him finishing his career with a loss. Some way, somehow, he's going to get this win.
Pick: Two picks -- South Carolina and under 51.
Rose Bowl: Stanford (-6) vs. Michigan State
This is probably the most difficult game to predict of the entire bowl season.
Both teams will bludgeon one another, and the entire game will be played inside a phone booth.
Given those parameters, I don't understand how you can take either team by nearly a touchdown.
Bowl Predictions
Pick: Give me Michigan State.  
Fiesta Bowl: Baylor (-17) vs. Central Florida
I keep thinking: Is Central Florida this year's Louisville, an inferior team that shows up, wins a single game and their fans won't shut up about it for the next year?
Then I remember what Baylor was like when healthy -- a covering machine. 
Plus, Central Florida hasn't been very good down the stretch, playing just well enough to beat mediocre teams. 
Pick: Give me Baylor, big. 
Orange Bowl: Ohio State (-2.5) vs. Clemson
Ah, yes, the requisite BCS matchup between two teams who haven't beaten anyone all year, yet will win this game and claim it as legitimization that they're actually good teams. 
Basically what we're asking here is, which of these teams is the most fraudulent member of the borderline top 10?
And, surprisingly, I think the answer is Clemson.
Pick: Take the Buckeyes here. 
Sugar Bowl: Alabama (-15) vs. Oklahoma
Oklahoma is not very good. 
Alabama is the best team in the nation.
Nick Saban has had a month to prepare for this game, and Bob Stoops is on the other sideline. I could spend more time on this, but all you need to know is that it's going to be a bloodbath. 
Pick: Crimson Tide.
Cotton Bowl: Mizzou (-1) vs. Oklahoma State
The Tiger defense was great for 12 games. Then Gus Malzahn's Auburn rush offense went medieval on that Mizzou ass. 
Meanwhile, Oklahoma State has been difficult to predict -- sterling at times but also just bad enough to make Cowboy fans tear out their hair.
The Oklahoma loss may be even more indefensible than the West Virginia loss.  
In what is a pretty even game, I just think Mizzou's the more consistent team on both sides of the ball.
Pick: The Tigers win.  
Compass Bowl: Vandy (-2.5) vs. Houston
Noticing a theme here? I like the under in quite a few of these bowl games. 
Vandy is starting redshirt freshman Patton Robinette and won't score many points. Down the stretch the Houston offense also vanished. 
Vandy gets back-to-back nine win seasons.
Pick: I like the Commodores here 24-21 and under 54.
BCS title game: Florida State (-8.5) vs. Auburn
Not only am I taking Auburn to cover, I'm taking Auburn to win the game with the moneyline. 
Right now it's as high as +290. 
Load up and pay for Christmas, kids.
Pick: I'll obviously have a lot more to write about this game going forward, but for now just know that I'm taking Auburn. 
The best stat of the BCS era?
The SEC isn't just 8-0 (9-1 if you count LSU vs. Alabama) in the BCS title games -- it has covered the spread every time.
If you'd bet $1,000 on Tennessee to cover against Florida State and then continued to bet just the spread, you'd now have $256,000. (Much better than that if you'd taken the money line on the outright underdogs winning)
The SEC has nine BCS title wins. 
Every other conference in college football has six combined wins. (The Big 12 has the second most BCS titles with two.)
---