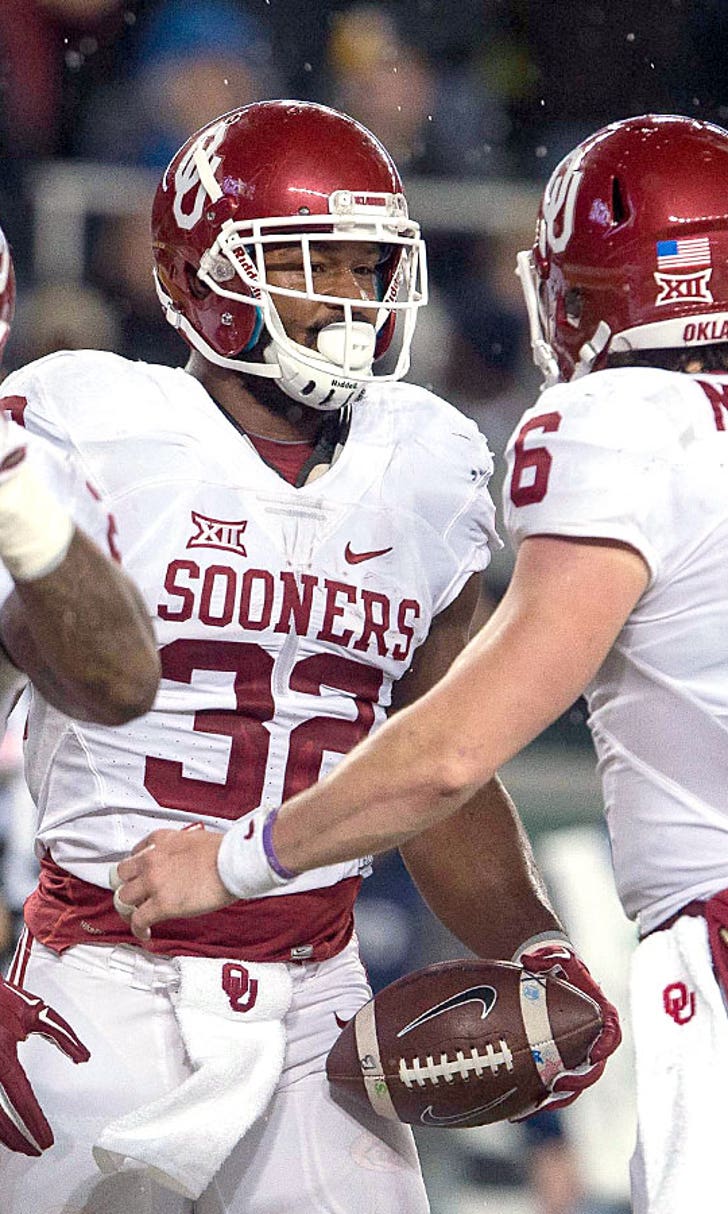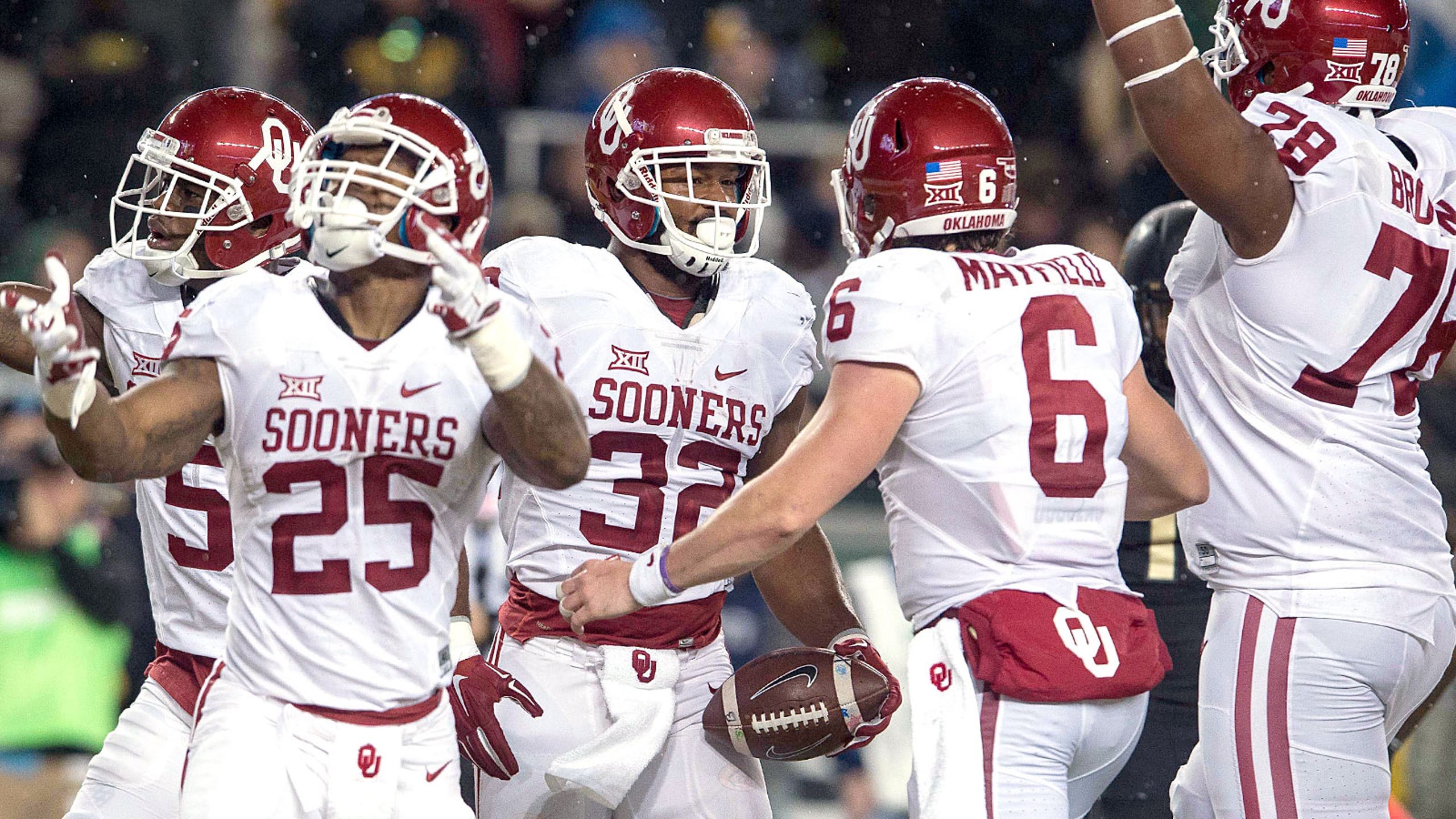 Time to rally: 25 predictions on the TCU-OU game
BY foxsports • November 21, 2015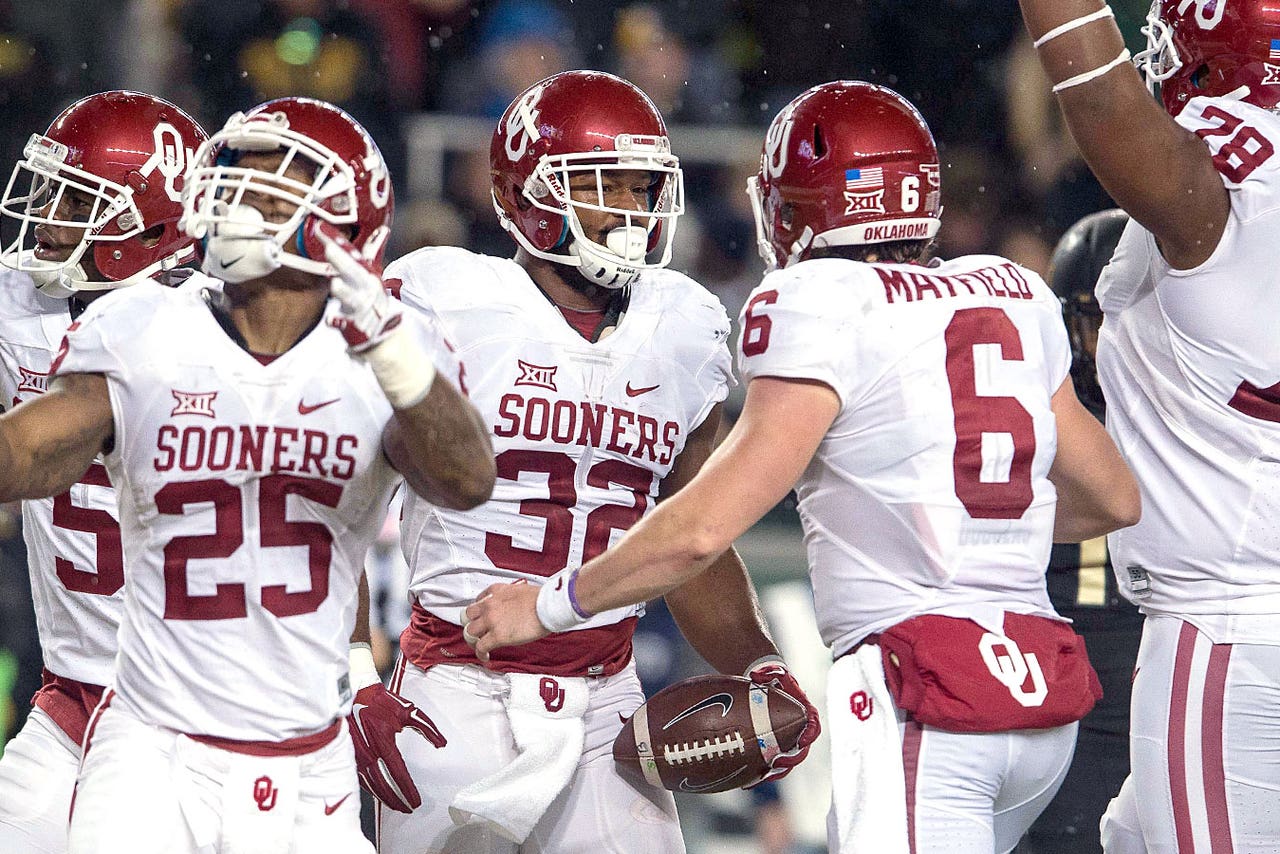 It's no fun being wrong.
Trust me. Happens all the time around here, but correctly predicting games and outcomes and trends and everything in between and beyond isn't easy.
For example, try this experiment … 
Look to your left. Now to your right. Who amongst you thought Oklahoma would be 9-1 this season, at this point and involved in the same conversation as Clemson, Notre Dame, Alabama and the other elites of college football?
See. This journey we call life is hard to navigate. 
So, while being wrong and whiffing on the Baylor prediction, which you can re-read about here isn't fun and not my proudest moment, Sooner fans can feel good about it and I'll go to sleep tonight knowing I've never predicted a game wrong once it's been decided.
The lesson here: It's hard to guess the outcome of anything before it starts.
But it doesn't mean I won't stop trying. Let's do it again with 25 predictions on tonight's TCU-Oklahoma game.
OU comes into Saturday's game as an underdog. No, not a Vegas underdog, but a national underdog, under appreciated and undervalued by the College Football Playoff committee. Not as good as Iowa, not as good as Notre Dame. The Texas game will forever be a reminder of things gone wrong.
Only, all of those points will are rallying cries for the Sooners this week. They'll go into this game against 9-1 TCU with more to prove and a burden to bear.
That's why you'll see:
1. Baker Mayfield lead the Sooners to a touchdown drive on their first possession of the game.
2. The Oklahoma defense force a turnover the first time the Horned Frogs get it.
3. And the Sooners to do everything possible to stockpile ammunition for the Mayfield Heisman push.
For the first time this season, OU and gone all-in on promoting Mayfield for college football's top trophy and that means this week OU and its offense will have to back it up.
So that's why you'll see …
4. Mayfield throw for a touchdown pass in the first quarter. 5. And run for another in the first 15 minutes.
6. He'll have completions to seven or more receivers and 7. throw for more than 300 yards. 8. And run for more than 75.
Sure, TCU isn't the same team they were a few weeks ago, with quarterback Trevone Boykin and receiver Josh Doctson not playing, but expect OU to play this game like it's the Super Bowl.
Knowing the Sooners need a pair of wins in the last two games means OU has to not only promote Mayfield as its star, but it also means Oklahoma will treat this game like they want to add it to its LinkedIn resume. 
If coach Bob Stoops gets the chance, the opportunity or an itch, he's going to try to impress. And the best way to do that is with offense.
So that means you'll see …
9. Lots of offense. 10. The Sooners will not only pass for 300-plus yards, expect 11. Samaje Perine to run for more than 150 yards and 12. Joe Mixon to have a big play of more than 50 yards and 13. the Sooners starters to be in the game throughout. In other words, 14. we won't see Trevor Knight.
OU has outscored opponents 337-132 in Big 12 games this season. That's an average of 48-19. The Sooners have scored 40 or more points in five games in a row.
So that means you'll see … 
15. Plenty of Oklahoma defense. No Boykin means the Sooners will try to rattle whoever the Frogs put back there. Remember, they made a switch from their second-teamer to a third-teamer last week in a 23-17 win over Kansas. 16. OU will blitz often and 17. Eric Striker will have two sacks. 18. And an interception. 19. Defensive tackle Charles Tapper seals his All-Big 12 season with a pair of sacks, too.
TCU barely beat Kansas last week, hard to imagine the Frogs figuring out their offense against the Sooners, who have the best defense in the conference. 20. TCU won't have the lead at any point and 21. won't get to 350 total yards or 22. Or 25 points. 
TCU opened as a 9-point underdog. The line quickly dipped to 12 and sat at more than 17 a few hours before kickoff. There's not a lot of momentum for TCU, but after a win against TCU there 23. will be a lot of national love for the Sooners.
I was wrong last week, but won't be later tonight. Then again, it's hard to predict games before they kickoff, right? 
Lay the points. 24. OU covers the 17.5. 25. Sooners win 51-21. 
Last week:10-15
Overall: 141-110
Follow me on Twitter or complain at me on Twitter: @andrewgilmanOK
---
---