Should BYU get the first call if the Big 12 expands?
July 6, 2015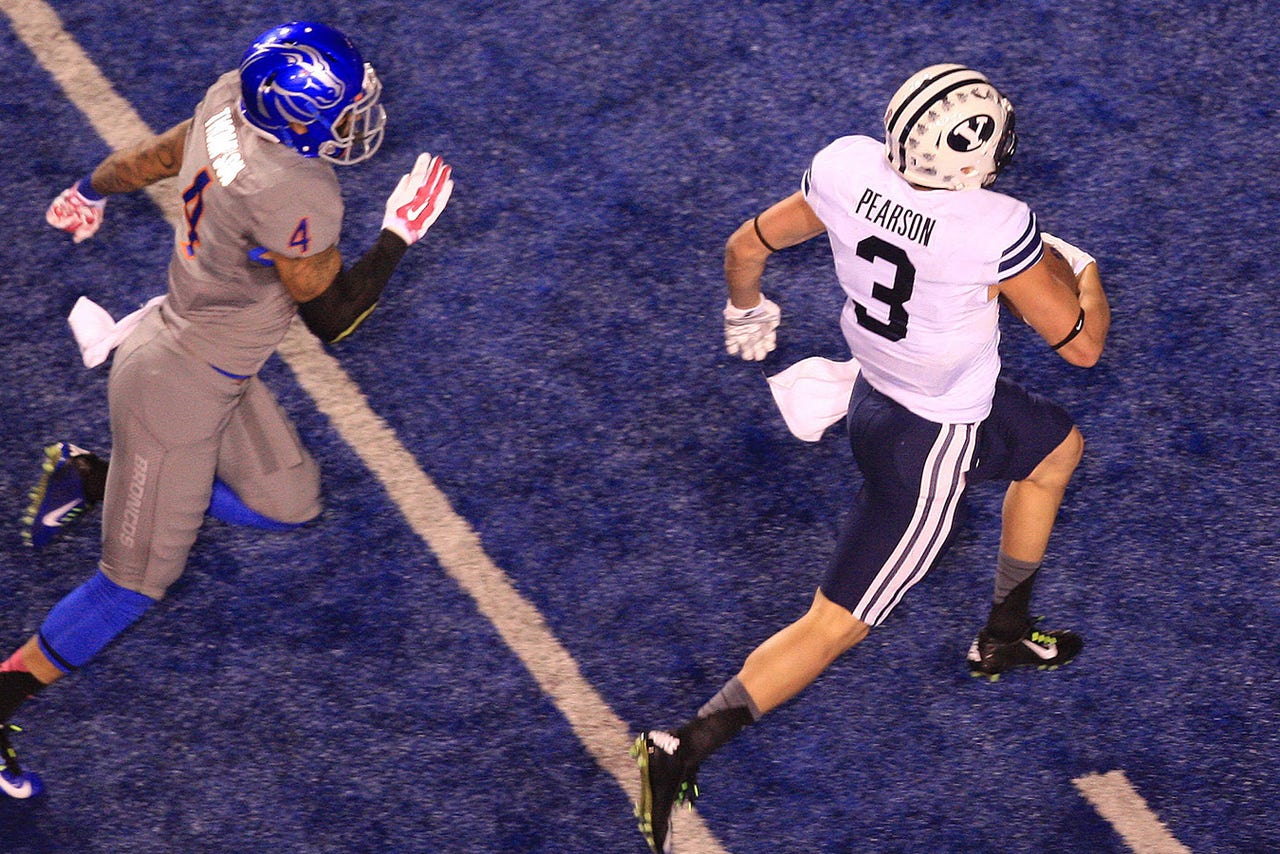 The potential expansion of the Big 12 has been the big buzz around college football lately. Recently, a panel of ESPN analysts were asked which non-Power Five program should get the first call should the conference expand and the BYU Cougars were the overwhelming choice.
ESPN's Jake Trotter, Brandon Chatmon and Max Olsen each agreed that if the Big 12 added a team, BYU, led by the strength of its football team, would be the best fit.
"I'm not a huge fan of any of the available options at the moment. But my first call would be to BYU," Trotter said. "I know many Big 12 leaders wouldn't feel the same. BYU rubbed the Big 12 the wrong way when the two sides discussed possible inclusion a few years ago. That said, BYU brings the most to the table, both in terms of football tradition and fan base. Adding BYU would also expand the conference's footprint into another state. 
"Sure, BYU would be a proximity nightmare. And the Cougars have proven to be high maintenance. But they have a quality program (just ask Texas and Oklahoma, both of whom BYU has vanquished in recent years). And on a list of not-so-great options, BYU stands out."
Chatmon agreed with Trotter.
"Much like Jake, I'm not a big fan of any of the current available options. BYU would definitely be my first call as well," Chatmon said. "The Cougars check a lot of the boxes as a national brand that expands the Big 12's footprint and brings something new to the table. Granted the roughly 1,700-mile flight from Provo, Utah, to Morgantown, West Virginia, is not ideal and some of the Cougars' quirks will have to be paid special attention. It's not a perfect situation but BYU is the best fit of the available teams if it becomes time."
Olsen said that if he couldn't get a premier ACC team, then BYU would be his first choice.
 "The problem for me is, I have a hard time getting excited about many (any?) of the Big 12's potential expansion options out of the AAC. Let's see where those programs are three to five years down the road before we decide they're even decent fits for this conference," Olsen said. "If you can't sneak a prestige get like Florida State or Clemson out of a Power 5 conference, I agree BYU makes sense for a few reasons. While I'm not sure it's a great move, it's probably the easiest one the Big 12 could make if we go down this road."
(h/t ESPN)
---
---