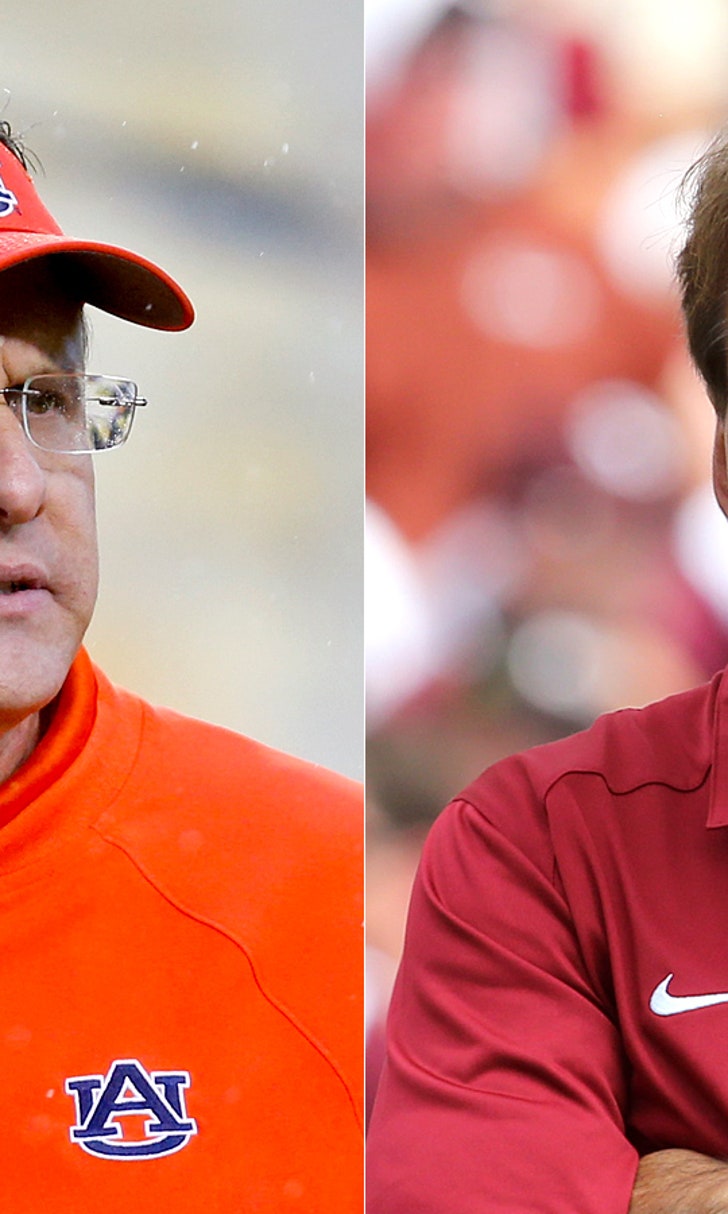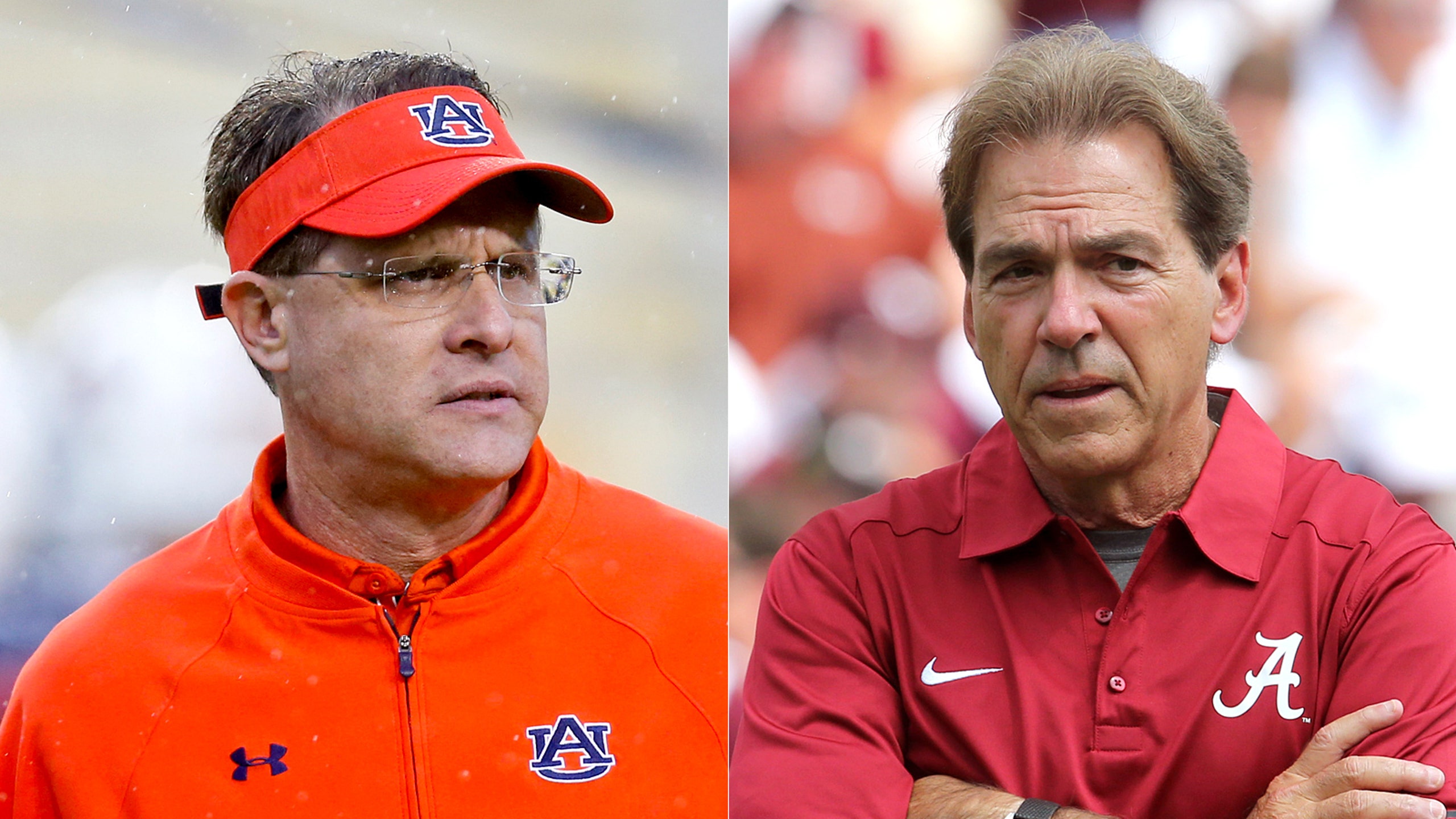 SEC opening week lines released: Which games should you bet on?
BY foxsports • June 17, 2015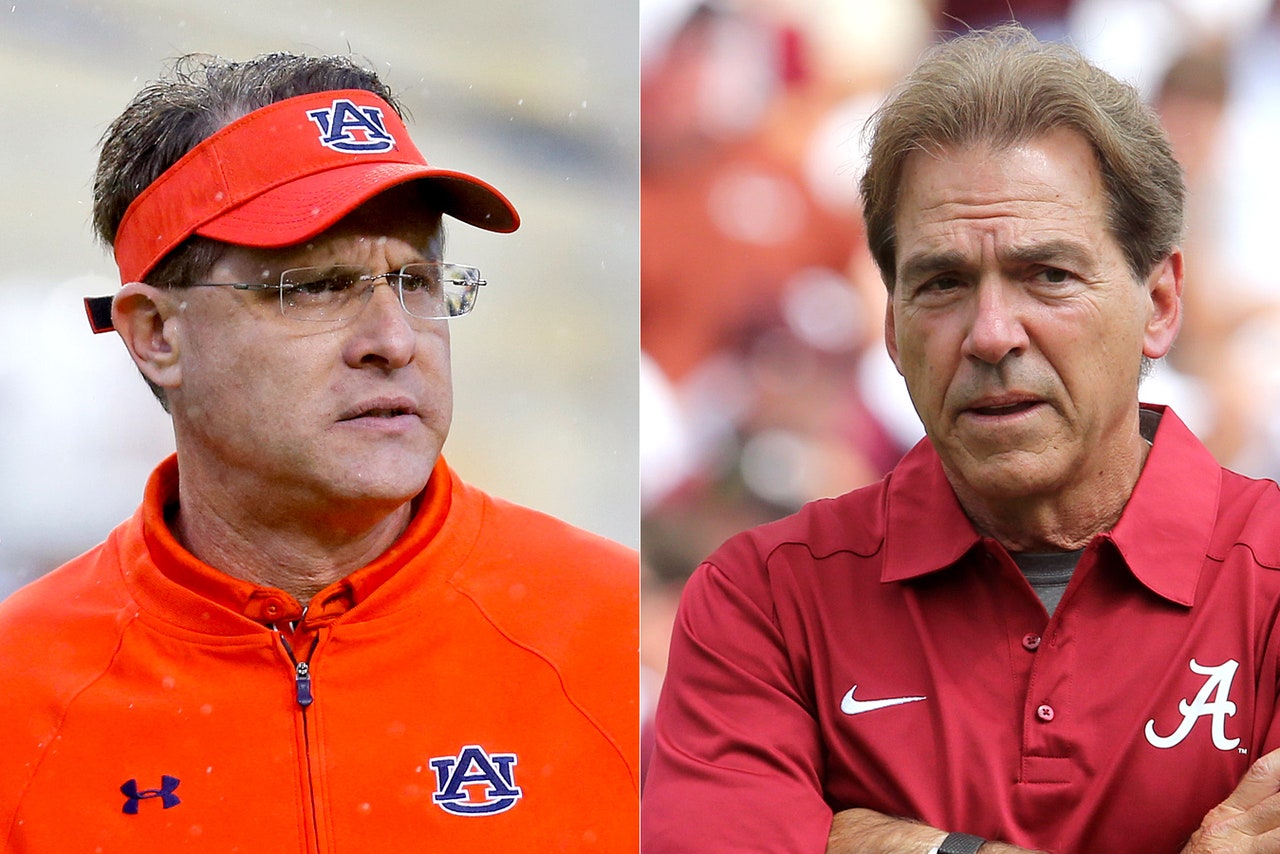 The opening kickoff to the season is still over two months away but that doesn't mean the action off the field has to stop. Gambling site 5Dimes recently released their opening lines for the first weekend of the college football season and there are a few games worth jumping on before the lines ultimately shift. 
Every SEC team, expect for Mississippi State, plays at home or on a neutral field during opening weekend. Also of note, every team is favored to win week one, yes, even Vanderbilt - but just barely. 
South Carolina Gamecocks (-5.5) vs. North Carolina Tarheels *on neutral field in Charlotte, NC
The Thursday night kickoff game will feature two teams coming off disappointing seasons and coaches sitting at career crossroads. With so much uncertainty surrounding these teams leading up to the season, this game is a stay away.
Florida Gators (-35.5) vs. New Mexico State Aggies
While it's conceivable the Gators blow out the Aggies by more than five touchdowns, at this point the team has yet to even name a starting quarterback, so predicting what they will be on offense in the opener is much too difficult at this time. Stay away.
Texas A&M Aggies (-4) vs. Arizona State Sun Devils *on neutral field in Houston, TX
This very well could be the game of the day as Arizona State won 10 games last season and appear to be trending in the right direction under Todd Graham. But it's the Aggies who will be playing closer to home in a city that has embraced A&M as their team and will show vast improvements in the opener under new defensive coordinator John Chavis. Jump on A&M at -4.
Georgia Bulldogs (-36) vs. UL Monroe Warhawks
If Mike Bobo were still running the offense I'd say take those 36 points and run, however Bobo is now the head coach at Colorado State, not running the offense in Athens. Five plus touchdowns is too many points to give up in an opener with a new coordinator. Another stay away.
Kentucky Wildcats (-13.5) vs. UL Layfette Ragin' Caguns
The Caguns went 9-4 last season, including a bowl win over Nevada. Kentucky finished the season on a six game losing streak. Think you can see where I'm going with this? I actually recommend the Wildcats in this game in Lexington. The young Kentucky team will have another year of experience and depth and will feed off the energy of the new season to beat ULL by more than two touchdowns. Take the 13.5 points while you can.
Tennessee Volunteers (-24.5) vs. Bowling Green Falcons *on neutral field in Nashville, TN
The Vols should easily win this game against an overmatched Bowling Green squad, however, winning by over 24 points could be a tall order for a team that will most likely use some of the second half to get some younger players some much needed experience. This is a stay away.
Vanderbilt Commodores (-1.5) vs. Western Kentucky Hilltoppers 
If the Commodores struggle in this game it could be another long season in Nashville for Derek Mason. For a team that received twice as many votes as Arkansas by the media in the 2014 preseason poll, no one saw the level of collapse Vanderbilt suffered coming into the season. Until we see what they do on the field in 2015, don't bet on Vandy. Another stay away.
Arkansas Razorbacks (-34.5) vs. UTEP Miners
While the Razorbacks are entirely capable of beating UTEP by five touchdowns, their offense only scored more than 35 points four times last season, and only once after the third game of the season. Expect a blowout but winning by that many points is asking a lot. Stay away.
Mississippi State Bulldogs (-23.5) at Southern Miss Eagles
Southern Miss was terrible last year, finishing the season with a 3-9 record overall. While it's hard to see Southern Miss giving the Bulldogs a game, winning by 24 points on the road may be tough to accomplish. Another stay away.
Auburn Tigers (-13) vs. Louisville Cardinals *on neutral field in Atlanta, GA
This is my favorite bet of the opening weekend. While Auburn should win the game, expect the game to be much closer than the nearly two-touchdown spread would indicate. Love him or hate him, Bobby Petrino is one of the top college coaches in the game and the hype train on Auburn is currently speeding off the rails at the moment. Expect Petrino to find enough cracks in Muschamp's defense to make this game interesting. Take the 13 points and run before the line shifts closer to 10.
Alabama Crimson Tide (-13) vs. Wisconsin Badgers *on neutral field in Arlington, TX
This is another great spread to grab while you can, as the public favorite Alabama is being given great benefit of the doubt. With uncertainty at quarterback, receiver, running back depth suddenly an issue and wholesale changes on the defensive staff, Alabama may start the season slow. Expect the Tide to win by around 10 points, but I would take the 13 while you can get them. 
(h/t 5Dimes)
---