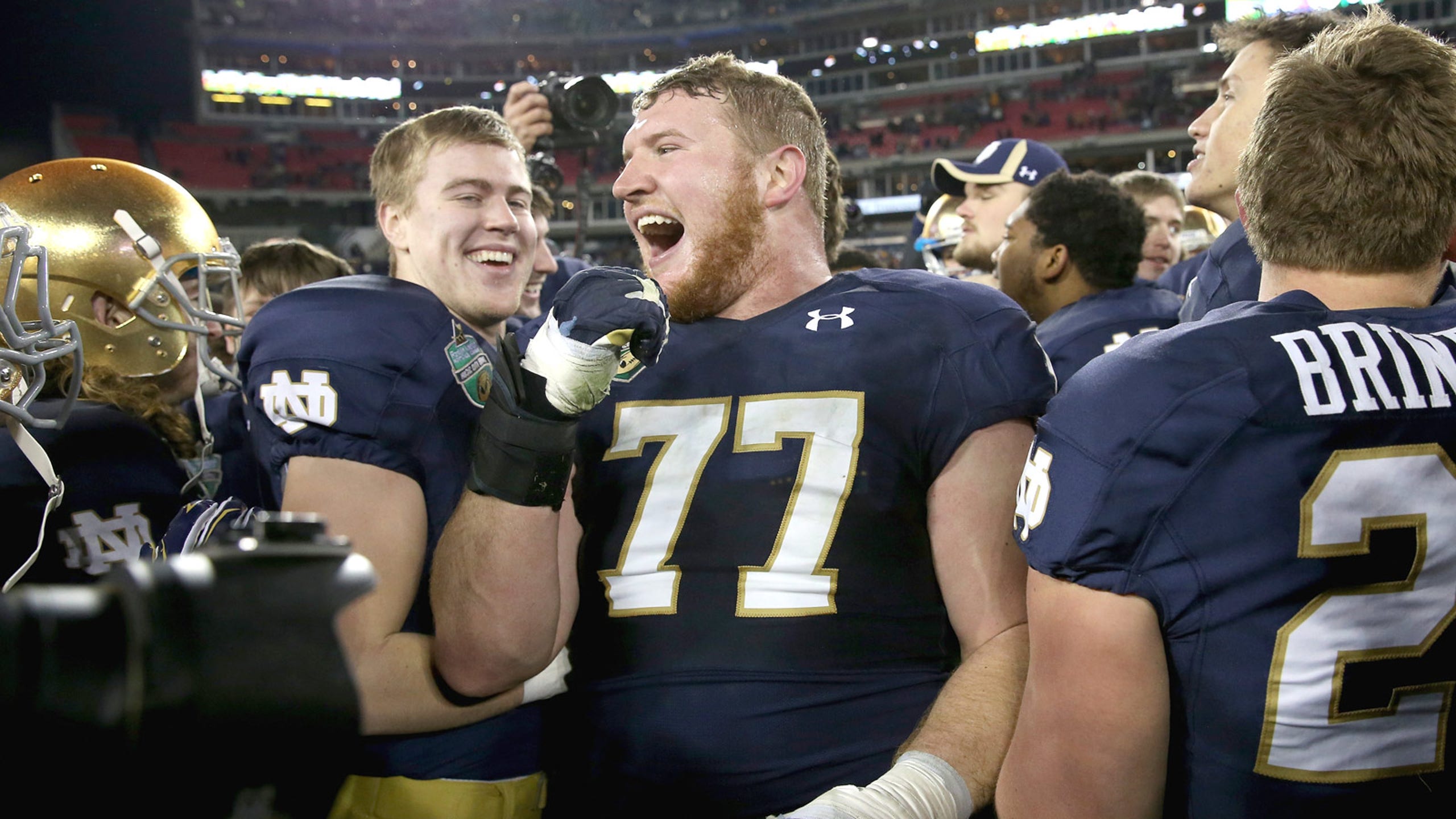 Position battle: Should Ducks go with Matt Hegarty or Jake Pisarcik?
BY foxsports • July 29, 2015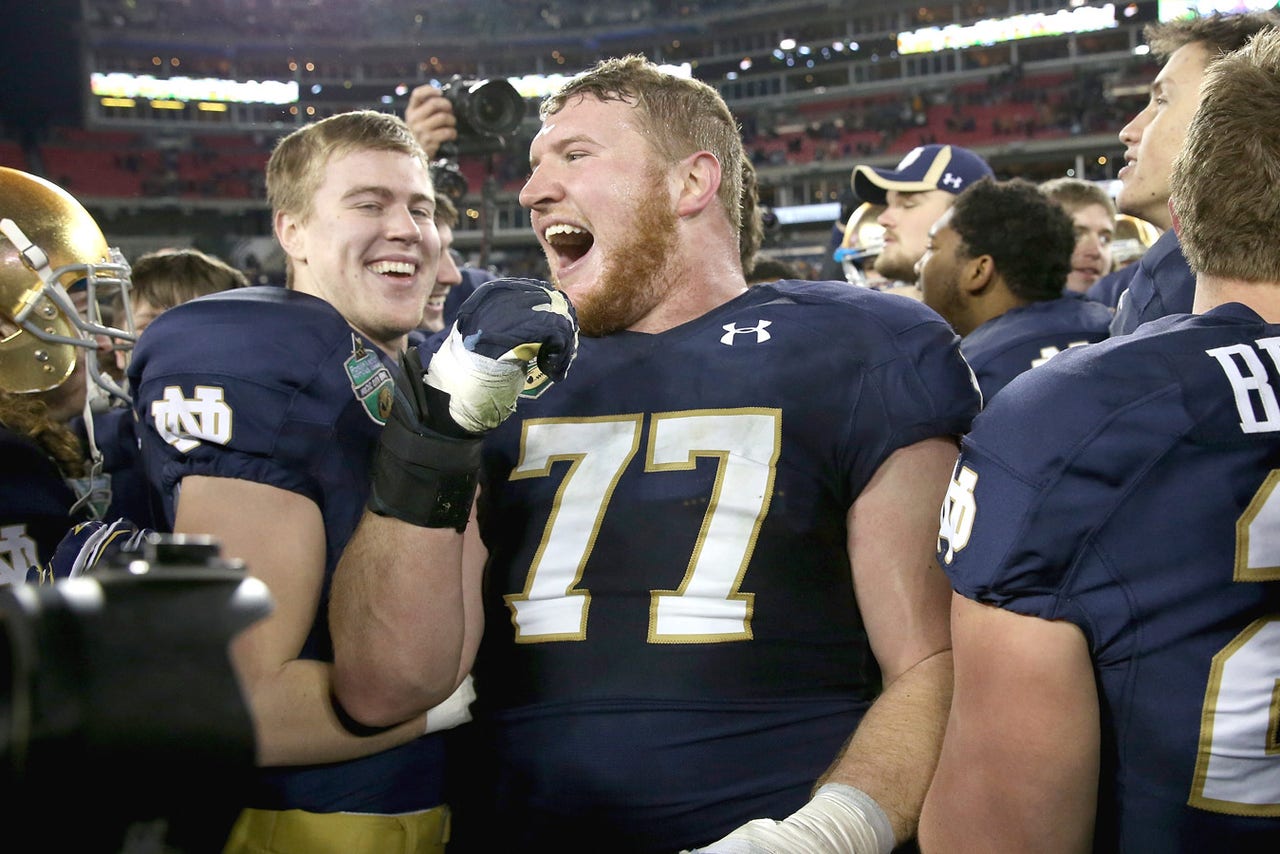 The Oregon Ducks struggled with injuries across the entire offensive line in 2014. While some members of the line are now gone--Jake Fisher, Hronnis Grasu and Hamani Stevens--replacements have been brought in.
In order to replace Grasu, Oregon's starting center for most of the past four seasons, the Ducks reached out to former Notre Dame lineman Matt Hegarty. Hegarty agreed to join the Ducks as a graduate transfer and is expected to compete with redshirt sophomore Jake Pisarcik for the job. 
The Oregonian's Tyson Alger recently explored the battle for the starting center position and made cases for both players.
Here is the case for Pisarcik:
"As was the case for most of Oregon's young linemen in 2014, Pisarcik was thrust into a role early in his career and had to learn quickly. He's experienced in Oregon's system and, despite less career experience, has 15 games as a Duck under his belt compared to Hegarty's zero. If he can win the position, it will give Oregon a player to build the line around for a several years."
Here's what Alger had to say about Hegarty:
"The last thing you want in a high-tempo offense is a guy who can't aptly get the play going. That's not saying that Pisarcik can't, but Hegarty has proven he can. With a new quarterback, the last thing Oregon needs is to have a quarterback and center not on the same page. Hegarty brings the experience to have at least one of those bases covered."
(h/t The Oregonian)
---
---