No. 22 UCLA hoping for health heading down Pac-12 stretch
November 3, 2015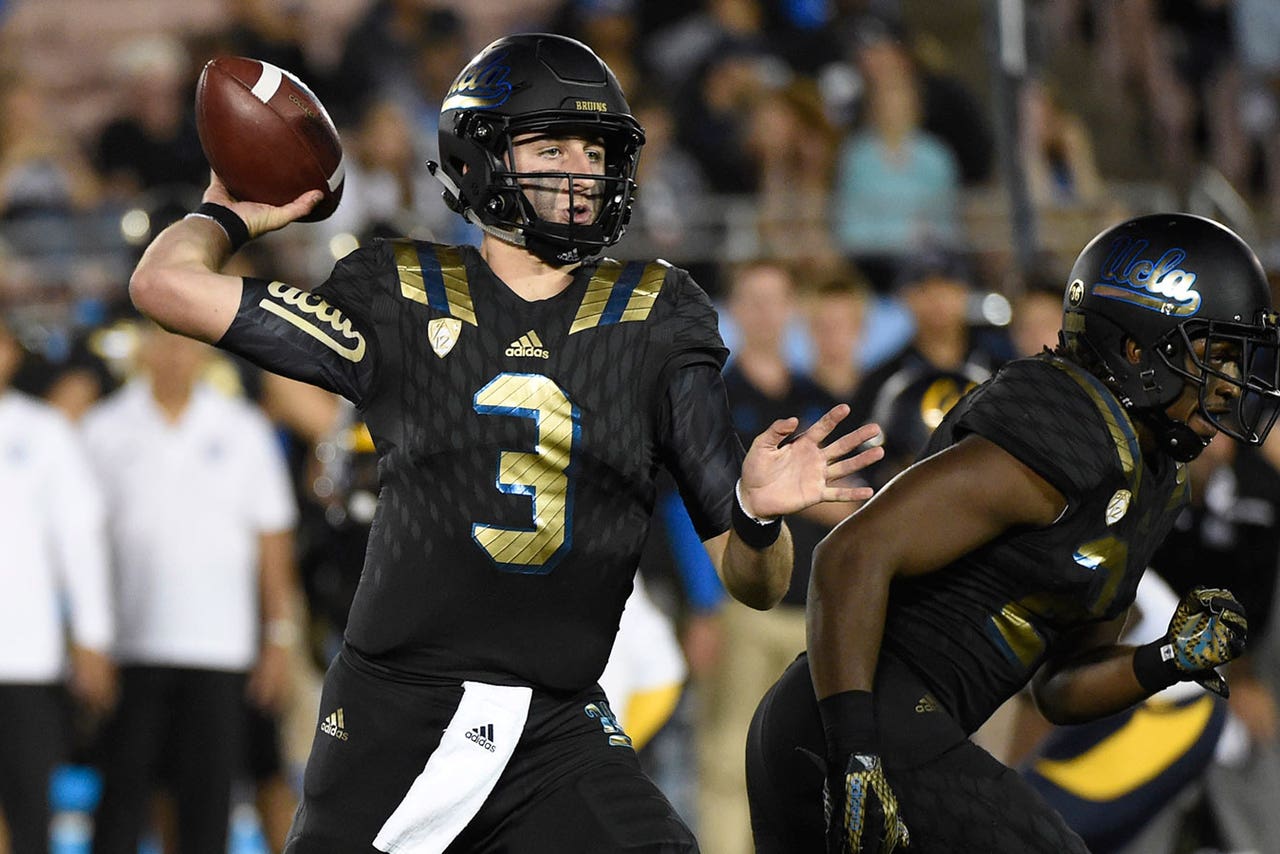 LOS ANGELES (AP) No one was happier to see UCLA freshman Nate Meadors' game-saving interception against Colorado than linebacker Jayon Brown, who played a staggering 110 snaps in last weekend's exhausting win for the No. 22 Bruins.
''That was the best feeling ever,'' Brown said. ''I was like, `Game's over. I get to rest.' Nate's the man for that.''
The Buffaloes offense officially ran a school-record 114 plays, one shy of the FBS single-game record, but Bruins outside linebacker Deon Hollins said the total was actually 120 including plays where penalties were called.
''That's a lot,'' Brown said. ''I didn't even know I played that many snaps. It was draining out there on Saturday, but I'm glad we won.''
Mounting injuries at linebacker meant there were no viable options other than leaving Brown in on almost every play for UCLA (6-2, 3-2 Pac-12).
Already without star Myles Jack, who left UCLA after suffering a season-ending knee injury in September, and leading tackler Isaako Savaiinaea, who did not play against Colorado because of a high-ankle sprain, the Bruins were further depleted when inside linebacker Kenny Young left the game with an upper-body injury.
Josh Woods, a freshman who had been on track to redshirt, was then pressed into action for the first time before exiting with a hamstring injury. That forced outside linebacker Cameron Judge to play next to Brown to finish out the game.
''Man, the injuries have reached just comical proportions,'' said Hollins, who returned against CU after missing one game because of a knee injury.
''I've never seen it,'' receiver Jordan Payton said. ''I haven't even heard of something like this before. It's crazy, but that is a part of football. We play a game with a 100 percent injury rate, so it's going to happen.''
Those injuries left UCLA able to only run two defenses most of the time against Colorado, so creating more fallback options will be a priority in practice this week before facing Oregon State on the road Saturday.
Hollins practiced sparingly at middle linebacker last season for a specialty package that was never used, while outside linebacker Aaron Wallace said he would be willing to move inside if asked.
Coach Jim Mora told reporters Sunday that Young and Savaiinaea are questionable to play against the Beavers, so there is a chance they could return to help stabilize the middle of the linebacker corps.
Whether shuffling where linebackers line up and getting others back healthy can solve UCLA's issues stopping the run is another matter entirely.
The Bruins rank last in the Pac-12 and in the bottom 20 nationally in rushing yards allowed per game, and that total has ballooned to 245.8 yards per game in conference play as the injuries have piled up.
''We're trying to manage the best we can and step up when we need to,'' Wallace said.
In spite of all those issues, UCLA still controls its own destiny in the Pac-12 South. If the Bruins win their final four games, they would play in the conference championship game.
''Crazy, right? It's really crazy,'' Payton said. ''We're still in this and we control it.''
---