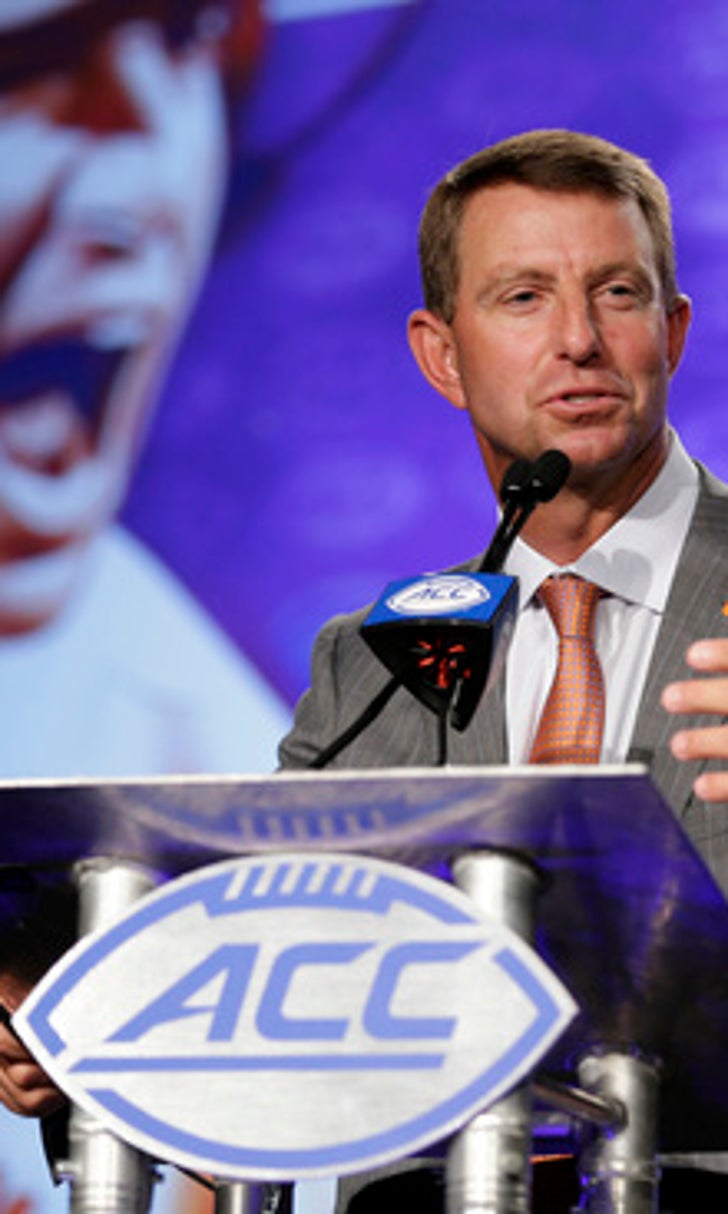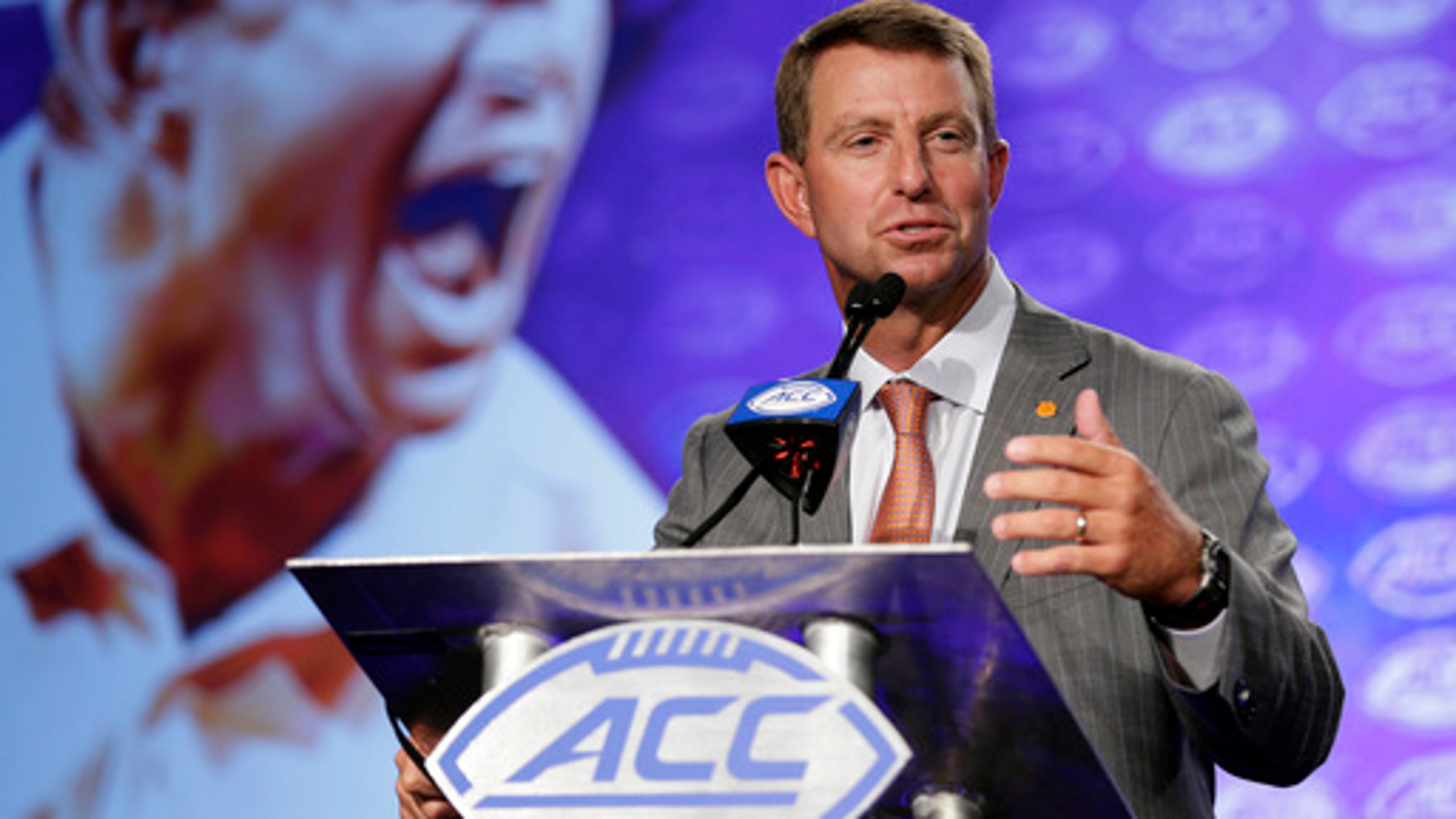 New Faces: Bates, Conn look to blend with Clemson's staff
BY AP • July 18, 2017
CLEMSON, S.C. (AP) New Clemson defensive line coach Todd Bates knew there would be lots of questions to answer about his new position. He just didn't figure that many of them would come from Tigers star lineman Christian Wilkins.
Before Bates was hired in January, Wilkins put him on the hot seat and grilled him on everything from football to his family.
''Don't know if I expected that,'' Bates said Tuesday. ''But that's what happens when you're the new guy.''
Particularly at Clemson, where recently there hasn't been much turnover in the coaching staff.
Bates and safeties coach Mickey Conn, who are starting their first on-field seasons with the Tigers, are just the third new coaches to join the staff in the last five years. Former Tigers offensive coordinator Chad Morris left to become SMU's head coach after the 2014 season.
So it was a strange beginning this year to spring ball preparations, offensive line coach Robbie Caldwell said.
''You've got to gel. We're in a room, morning until night, every day. If you can't get along, whoo, it's rough,'' Caldwell said.
Bates and Conn have fit in seamlessly so far, defensive coordinator Brent Venables said. ''They've done well since January,'' he said, smiling. ''Now, we'll see during the season.''
Bates, a former Alabama and NFL lineman who worked at Jacksonville State the past three years, spent summers working football camps for Dabo Swinney the past few seasons and understood Clemson's head coach. So when defensive ends coach Marion Hobby left for an NFL job and defensive tackles coach Dan Brooks retired following the national championship game, Swinney put in the call to Bates to take over all of Clemson's linemen.
Conn was a longtime high school coach at Grayson High in Georgia who became a defensive analyst for the national title run. He was promoted to take over safeties, adding another voice to the secondary along with defensive backs coach Mike Reed.
Conn learned much of Venables' style and terminology last season, making the transition to the field much easier. Still, there are plenty of hurdles to overcome.
''It has been a whirlwind. It's been an adjustment,'' Conn said. ''But being under coach Venables, I've learned a lot, just the day-to-day schedule, the recruiting aspect is different.''
There's also the enormity of knowing you've got to jump into an on-field staff that in their last game defeated Alabama 35-31 to win the national championship.
''The football part I was really comfortable with,'' Conn said. ''It is a great staff and a lot of these guys have been coming through my (high) school for years. I've had relationships with them for a long time. I'm excited to be able to learn from those guys and add my own flavor.''
Swinney said the two meshed well during spring drills and he's excited about what they'll bring to the all-staff meetings and team this fall.
Bates takes over one of the most heralded units on the Tigers, a deep talented defensive line that features the 6-foot-4, 310-pound Wilkins and 340-pounder tackle Dexter Lawrence, last year's Atlantic Coast Conference defensive rookie of the year.
Bates had not met Wilkins before the Clemson junior wanted a sit down. It was an eye-opening experience into the culture he was stepping into, Bates recalled. Wilkins must have approved since a short time later, it was Clemson's junior defender along with veteran end Clelin Ferrell picking up their new position coach when there was confusion about technique and concepts in Clemson's scheme.
''They've just helped make my transition that much easier because of their maturity,'' Bates said. ''They've really made it smooth for me.''
---
More AP college football: http://collegefootball.ap.org and https://twitter.com/AP-Top25
---
---