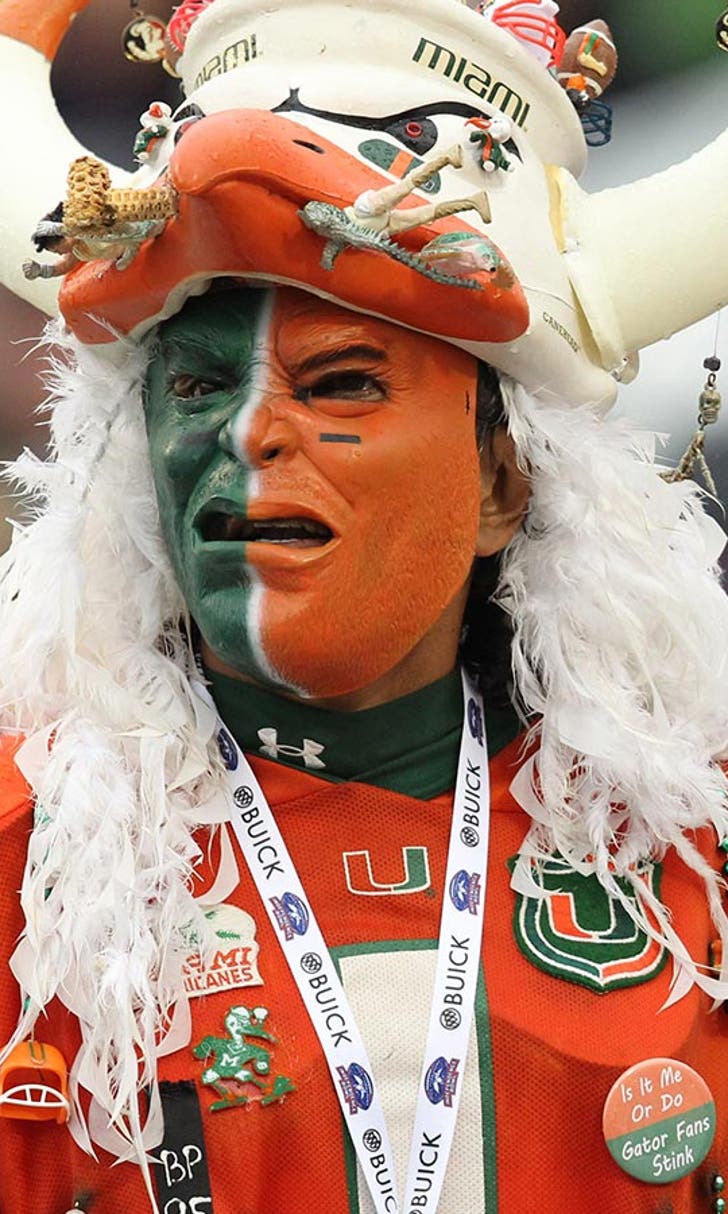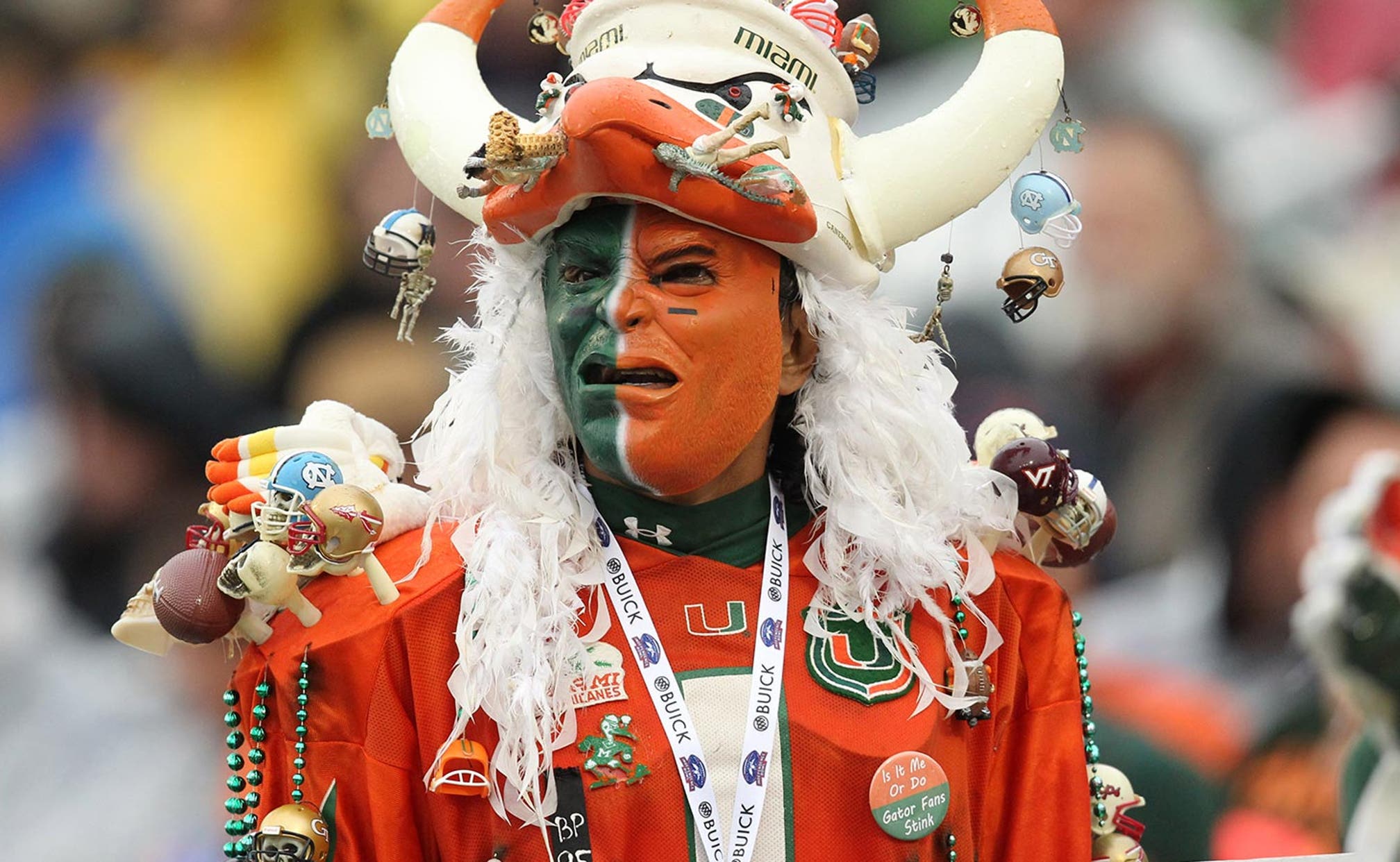 Miami AD: An indoor facility would require a 'significant gift'
BY foxsports • May 11, 2015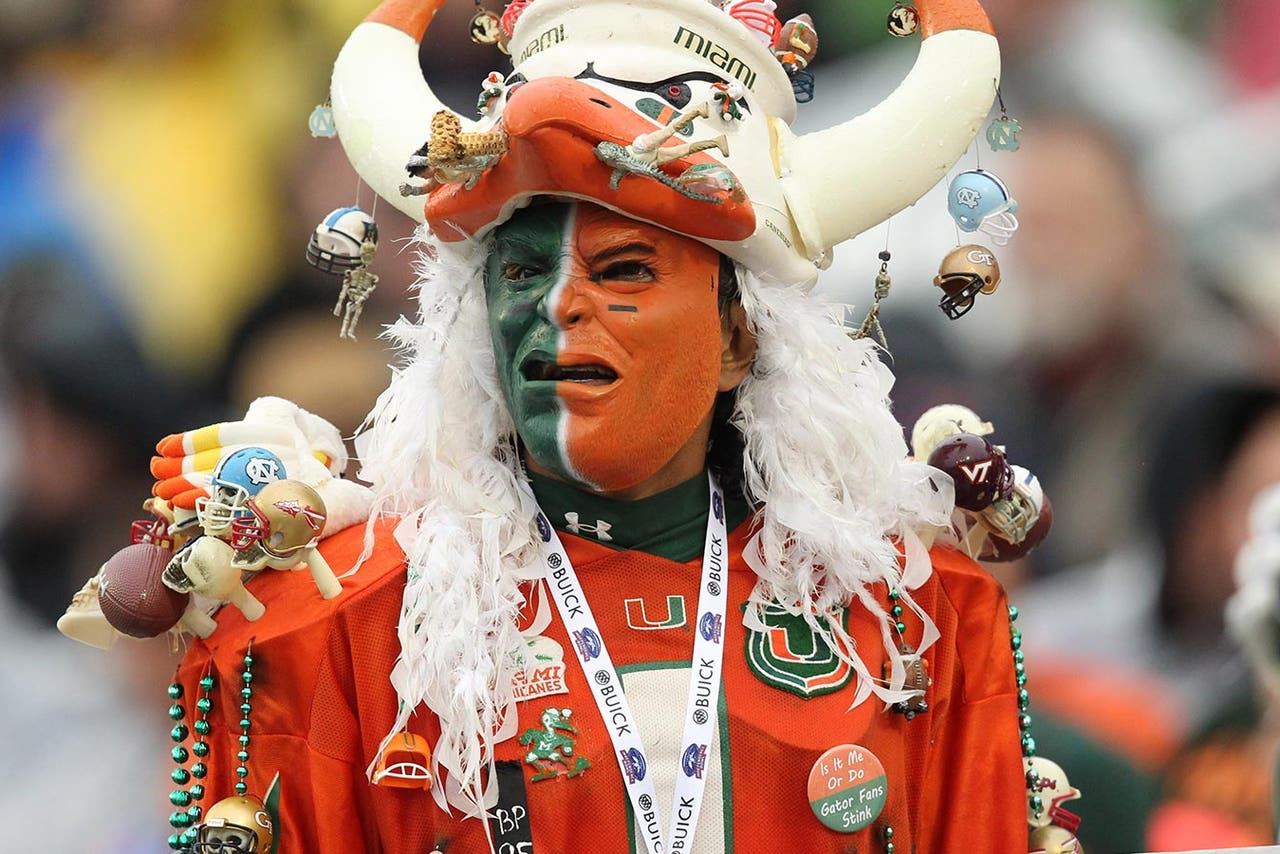 Miami is being left out in the rain. While every other major Florida school either has an indoor practice facility or is in the process of constructing one, the Hurricanes have no immediate plans to build one.
Athletic director Blake James believes Miami will have an indoor facility in the future, according to Matt Porter of the Palm Beach Post, but the university can't make that happen until it receives a "significant gift" to do so.
"Is it something that continues to be a priority for us? Without a doubt," James told the Palm Beach Post. "We're working with campus on the drawings and what makes sense, and we'll be ready to go. When that lead gift comes, we'll be ready to go. It's something that we need for our program."
The Hurricanes, whose name is a reminder of the particularly wet area of the country in which they play, endured "15 rain-delayed, postponed or cancelled practices last season," by Porter's count.
James also sounded off on Miami's stadium situation and new uniforms. He told the Palm Beach Post that, currently, there isn't an option other than Sun Life Stadium to play home games, then endorsed the work Adidas has done on the Hurricanes' uniforms.
(h/t Palm Beach Post)
Photo Credit: Nelson Chenault/USA TODAY Sports
---