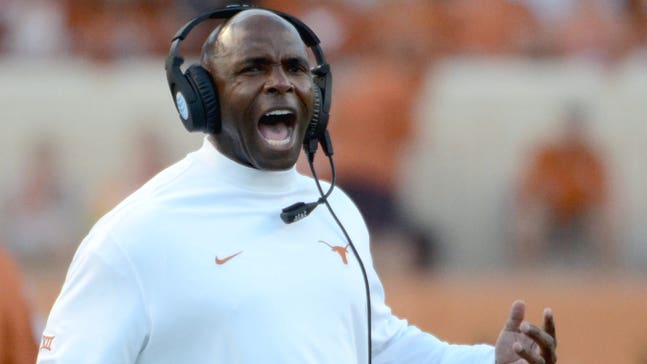 Headed in the right direction, Strong now preaches patience
Published
Oct. 28, 2015 11:05 p.m. ET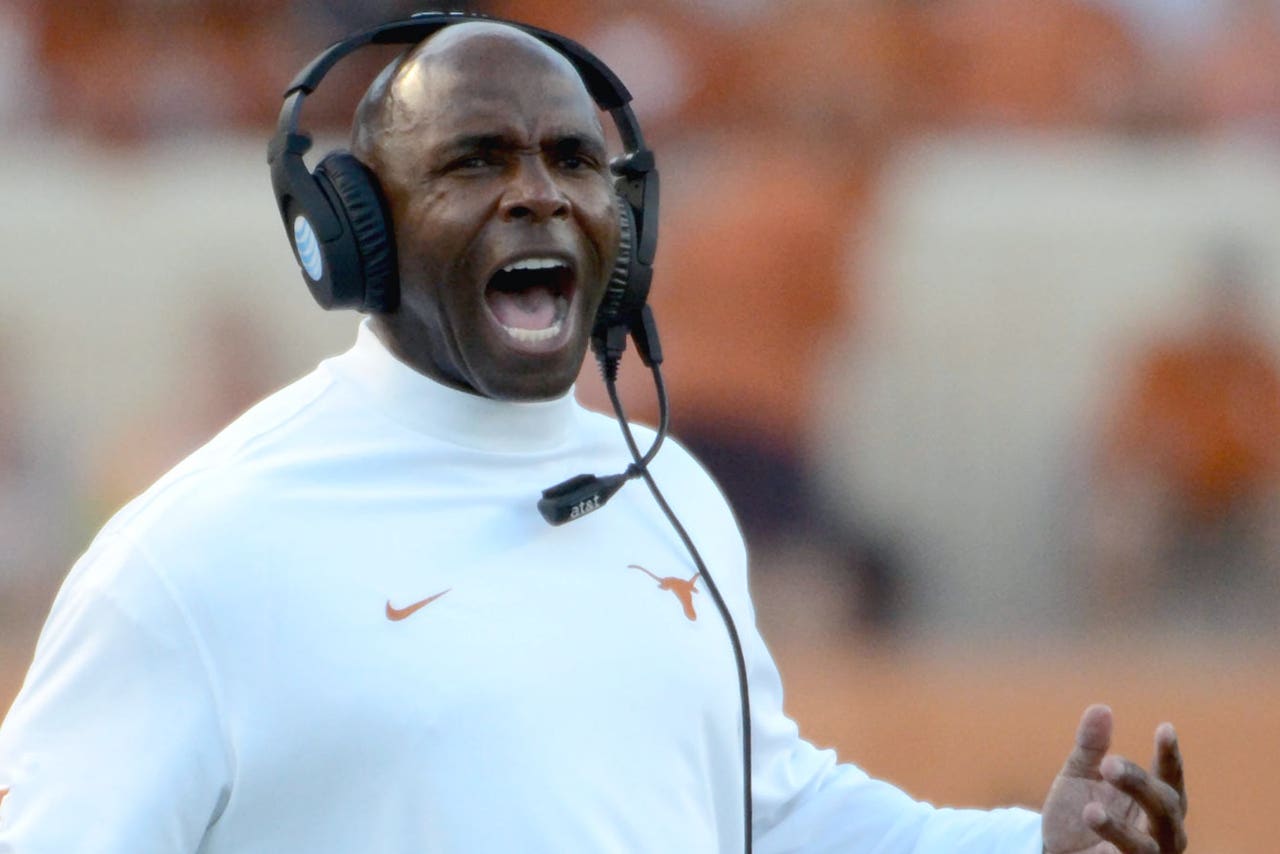 With consecutive wins under their belt and and full-on crisis averted, Charlie Strong and the Texas Longhorns are now preaching patience.
"The thing about it is these guys here, they want to win," Strong said Monday during his weekly press conference. "They're working. Like I said, now you can see it coming together. You can see now the older guys are accepting the young guys."
It was just a couple of weeks ago that the perceived split between upperclassmen and underclassmen seemed to threaten a season already off to a 1-4 start, and even Strong's longevity. The second-year coach managed to pull his team together during a volatile week following the 50-7 thrashing at TCU, and Texas pulled off a shocker against Oklahoma and then after a bye week beat Kansas State to get to 3-4 and 2-2 in the Big 12.
"When we went into the OU game, it was a crazy atmosphere. I ain't going to lie," defensive tackle Desmond Jackson told reporters. "It was kind of crazy around here for a little bit, just how guys weren't focused, worried about other things and mad and upset. But we all came together as a unit."
The Longhorns can pull to .500 overall Saturday when they hit the road for Iowa State and a struggling Cyclones team that is still a legitimate threat at venerable Jack Trice Stadium. Still, if Texas wants to convince its fans the program has turned the corner under Strong, this is a game a powerful program like Texas doesn't lose.
"You don't know how much patience people really have right now," Strong said. "Sometimes it's got to take patience. If you want to build it the right way, it's going to take patience."
(h/t Austin American-Statesman)
---